Bag of kisses Valentine by Heather Dalton of Chickabug for I Heart Nap Time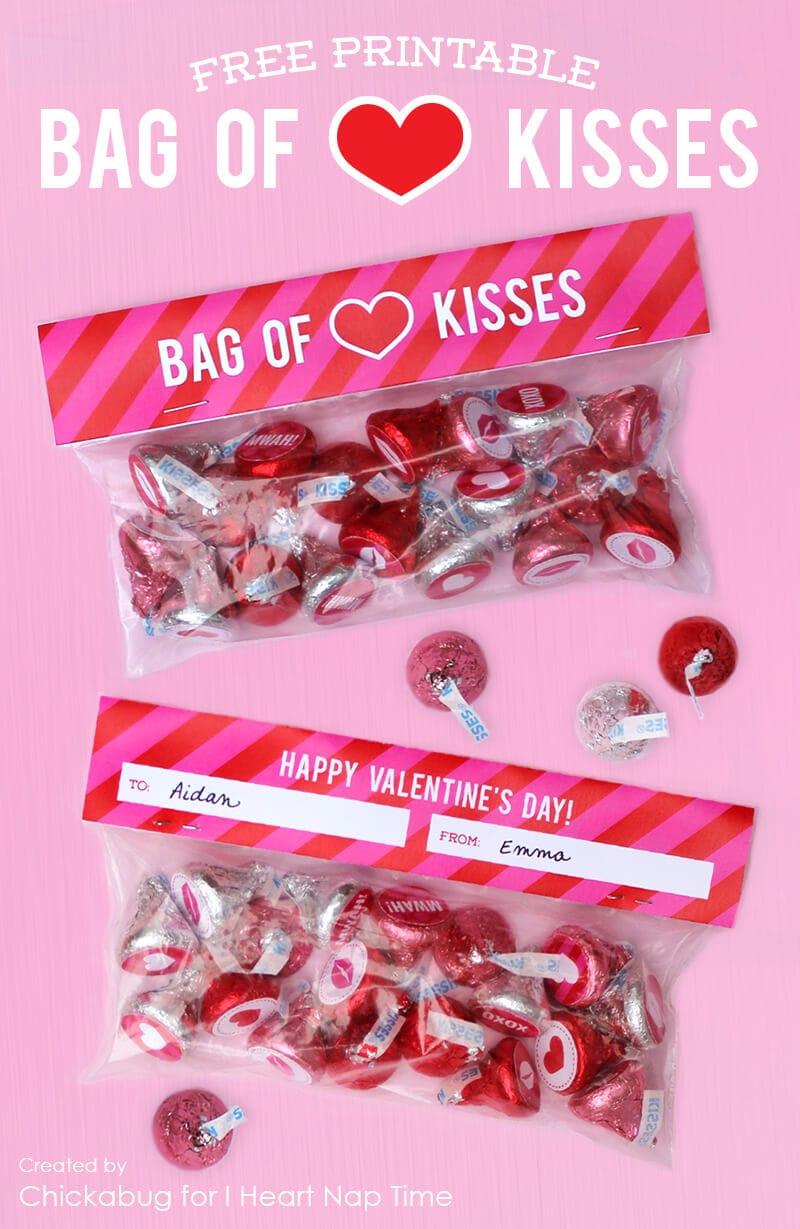 Hi everyone! I'm so thrilled and excited to be a new member of the I Heart Nap Time Creative Team, and to bring you the first free printable I'll be designing for you this year! As the designer and owner of Chickabug, I'm all about making parties and holidays special. So, of course I decided to make a cute freebie for the next big holiday coming up… Valentine's Day! You only need a few supplies and, of course, a bag of Hershey Kisses to make these sweet "Bag of Kisses" gifts for everyone on your list. I think my favorite part are the Kisses themselves. Aren't they adorable?!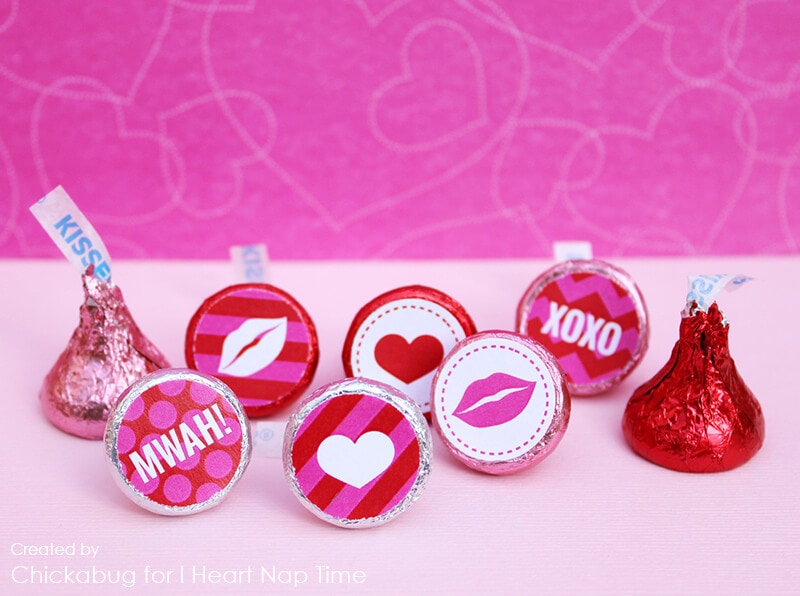 Confession: This was the first time I've made Hershey Kiss stickers. Turns out, they're actually really easy to make! You just need uncut sticker stock and a 3/4″ paper punch. I bought mine on Amazon.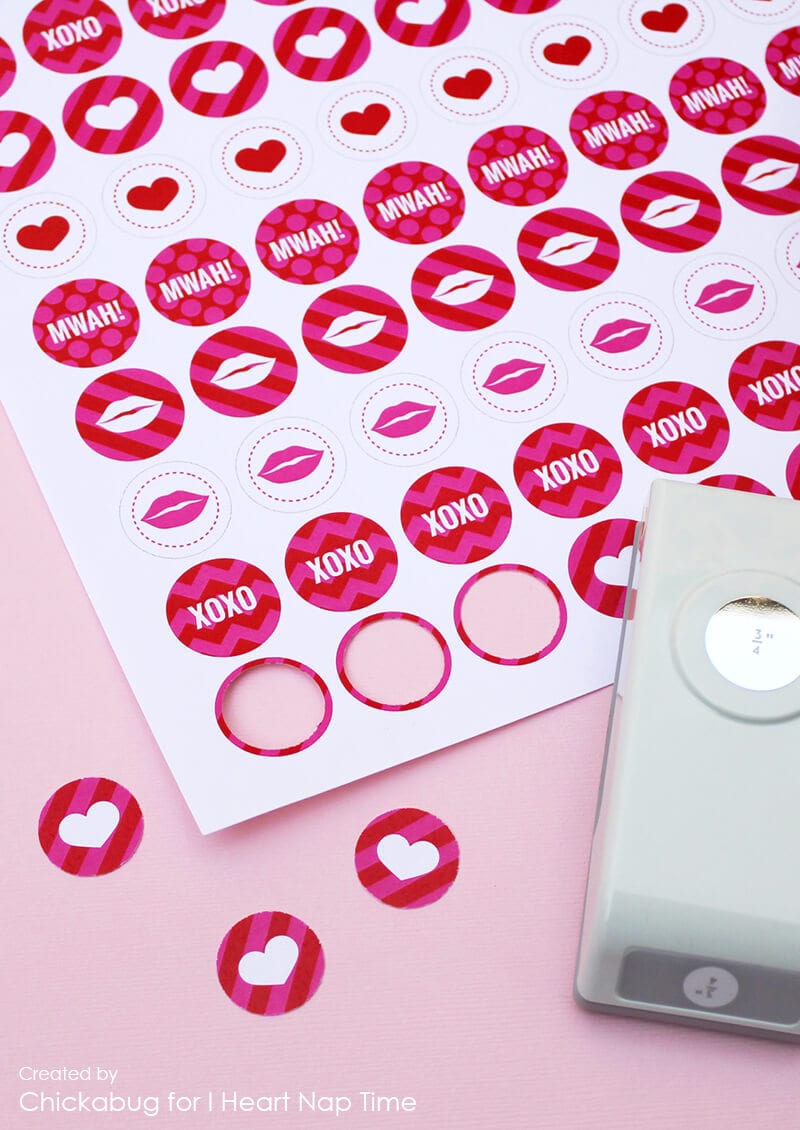 Supplies:
– White card stock for the treat bag labels
– Uncut sticker stock (full sheet shipping labels) for the Hershey Kiss stickers
– 3/4″ paper punch
– A bag of Hershey Kisses, in Valentine's Day colors of course!
– Standard size or snack size Ziploc baggies (I used snack size)
– The free printable "Bag of Kisses" labels and circles, which you can download below.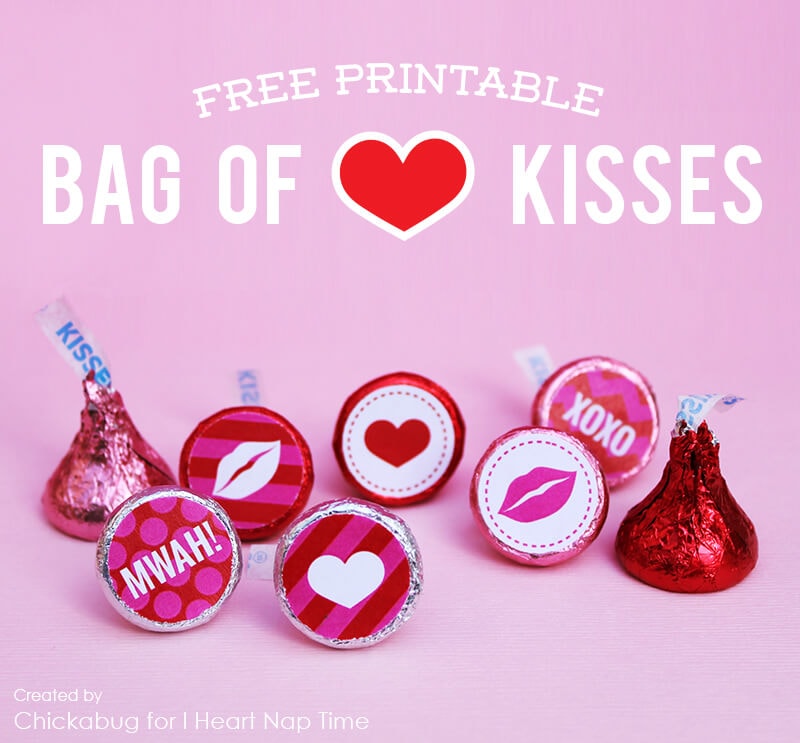 For more free printables and party ideas from Chickabug, please visit my blog. And for personalized Valentine's Day stickers, printables, and lots more, come check out my shop! Happy Valentine's Day! : )