Thanksgiving Trivia (Free Printable)
Print this free printable Thanksgiving Trivia out for your guests and get ready for some laughs around the dinner table!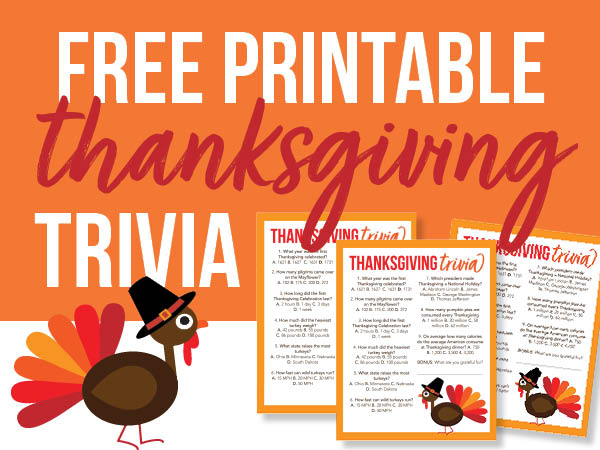 If you're looking for an easy no-fuss game to play on Thanksgiving, you can download and print this Thanksgiving Trivia out for your guests. It's the perfect little game to play after dinner and before pie. It's also a way to get the conversations going.
Thanksgiving Trivia questions
What year was the first Thanksgiving celebrated? Answer: 1631
How many pilgrims came over on the Mayflower? Answer: 102
How long did the first Thanksgiving Celebration last? Answer: 3 days
How much did the heaviest turkey weigh? Answer: 86 pounds
What state raises the most turkeys? Answer: Minnesota
How fast can wild turkeys run? Answer: 20 MPH
Which president made Thanksgiving a National Holiday? Answer: Abraham Lincoln?
How many pumpkin pies are consumed every Thanksgiving? Answer: 50 million
On average how many calories do the average American consume at Thanksgiving dinner? Answer: 3,500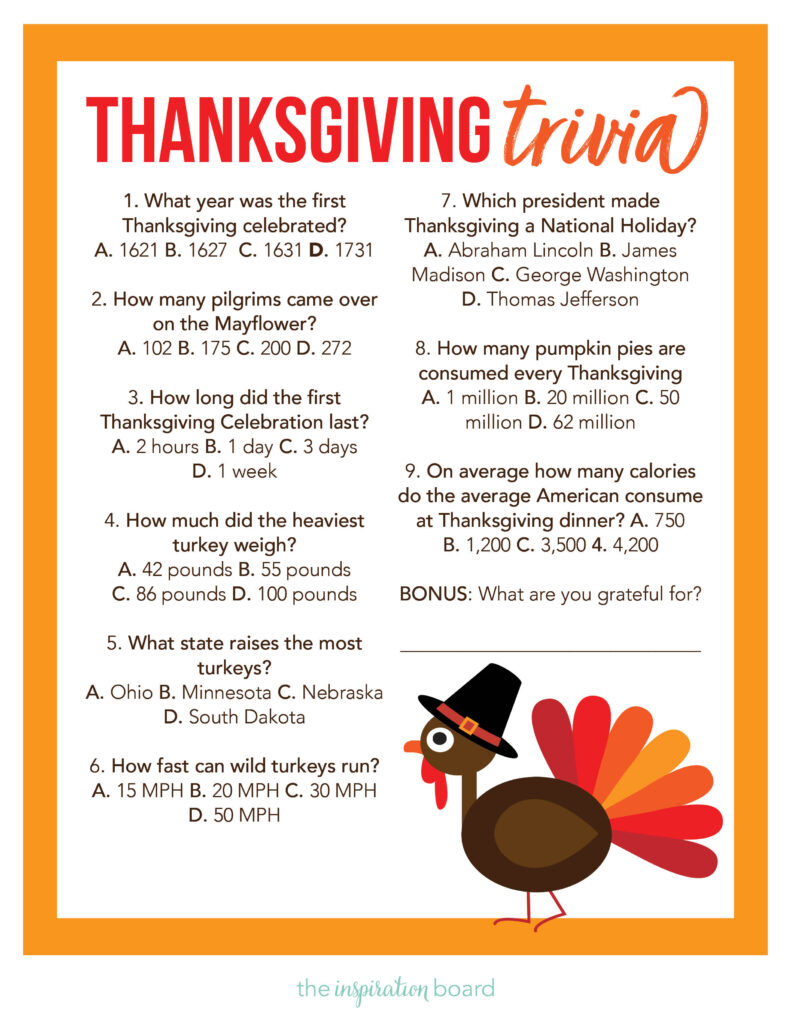 Free printable
Download the free printable below, then print out on card stock paper. Then add to your Thanksgiving table setting!
More freebies for Thanksgiving: