Elf Kisses Free Printable
These elf kisses are the most adorable treat for your Elf to bring to your kids! Includes FREE printable elf kiss labels to make this an extra special surprise.
Does your family have an Elf on the shelf show up each year? Has it come yet? Our Elf comes on December 1st and my kids anxiously await his arrival. Our Elf is way too nice and always seems to bring a little treat on the first day he comes. This year he's going to be bringing Elf kisses and I know my kids will just love these!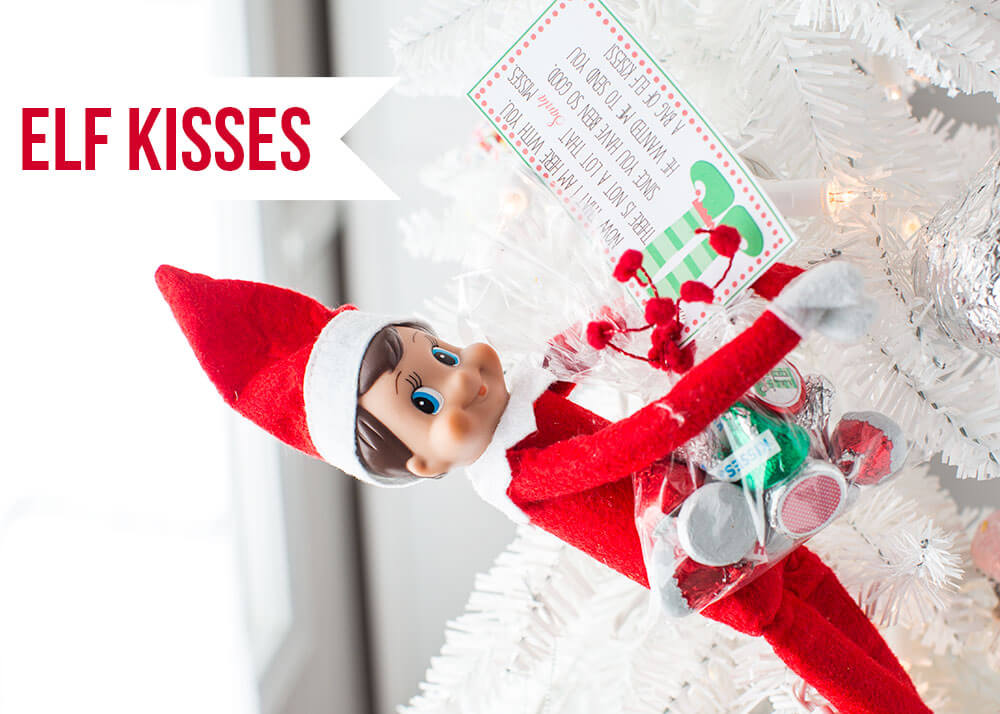 Here's the little note attached. It says, "Now that I am here with you, there is not a lot Santa misses. Since you have been so good, he wanted me to send you a bag of Elf kisses."
Supplies:
Here's what you'll need to make the bags. You can also punch a hole in the side and tie the note onto the bag with ribbon.
Elf note (download free printable below)
Elf circles for kisses (download below)
Sticker paper (affiliate)
Mini clear bags (found at craft store)
Scissors
Tape
Hershey kisses (holiday version for extra festive)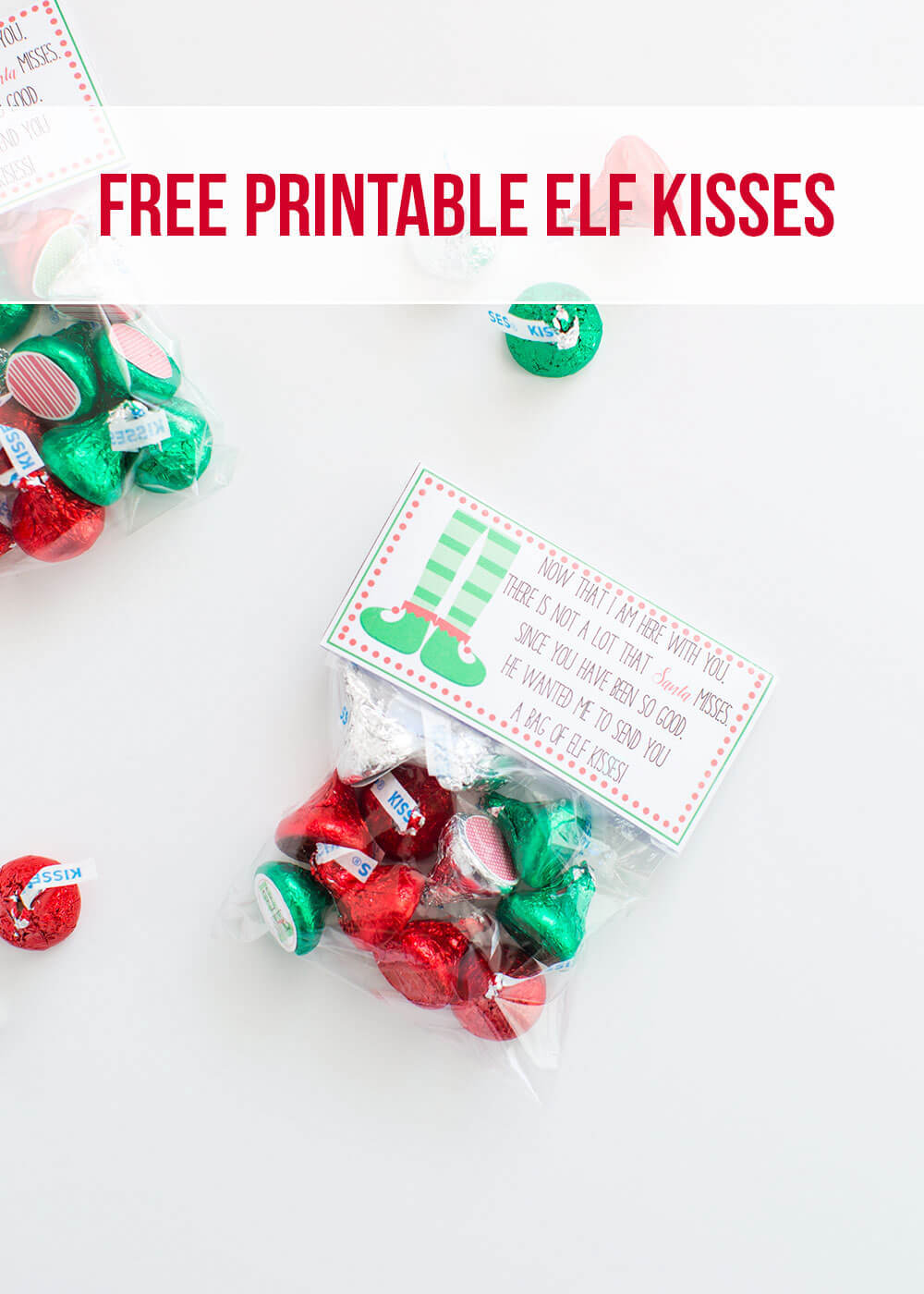 Free printable elf kisses labels
Simply enter your name below to download the free printable. Then follow the instructions below to get started.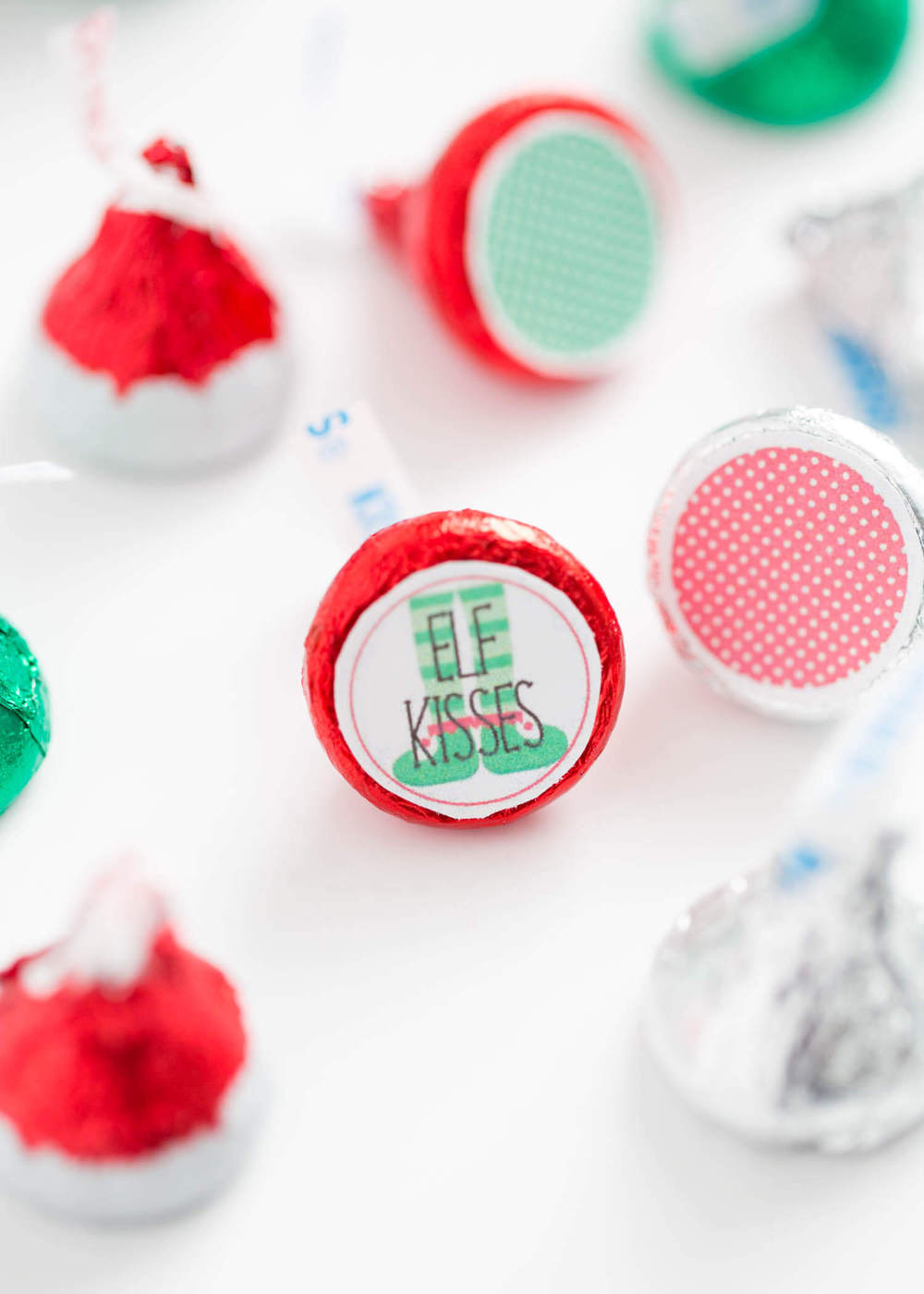 Instructions:
Download. Save the files on your computer. Then print the elf note onto card stock paper and cut out on the black lines.
Print. Load the sticker paper into your printer (or take to a copy store) and print out the elf circles.
Cut. Cut out the circles with scissors (or you could use a punch if you have one that size). Then peel the backing off and stick to the back of the kisses. If you don't want to use sticker paper you could always attach them with a glue dot. I also don't apply them to all the kisses, just a few.
Fill. Fill the bag with kisses. Trim the top if needed. Then fold the card over the top of the bag and tape down. You can staple the center if you'd like.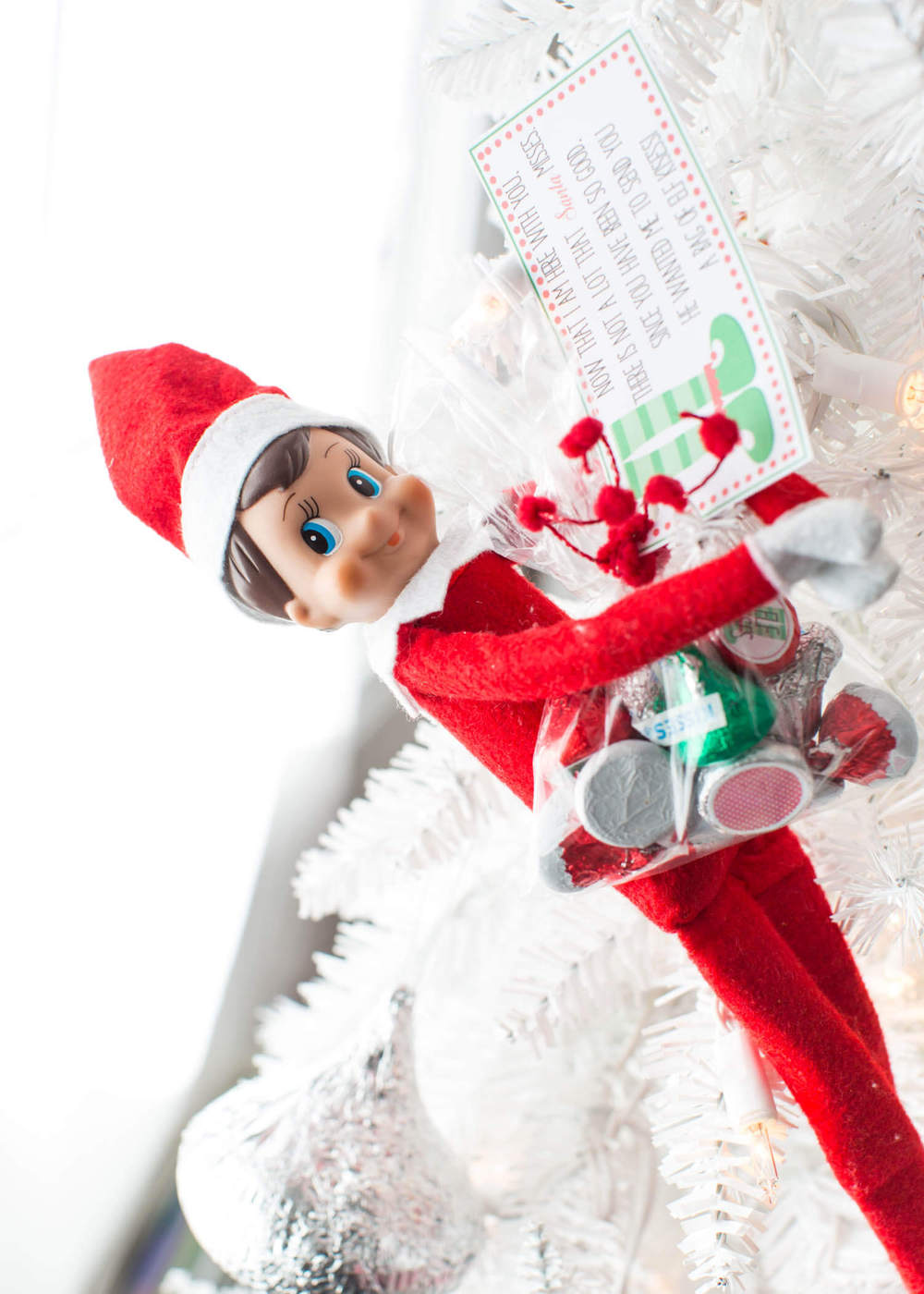 The day after you gift your elf kisses, it would be fun to have the elf eating the stash of chocolate. Muahaha! Such a funny elf on the shelf idea.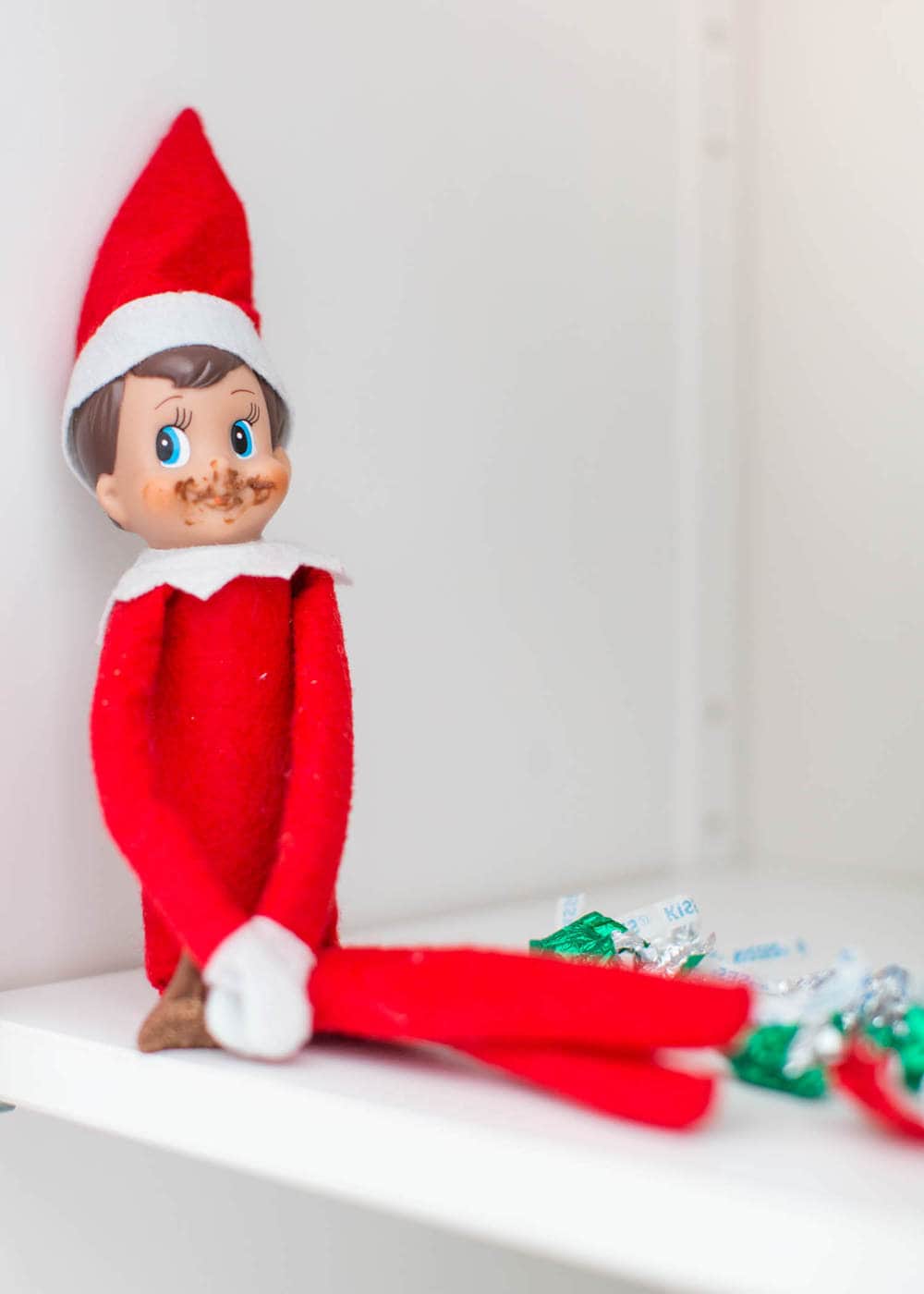 Hope your kids will love this printable kiss gift too!
More elf inspiration: