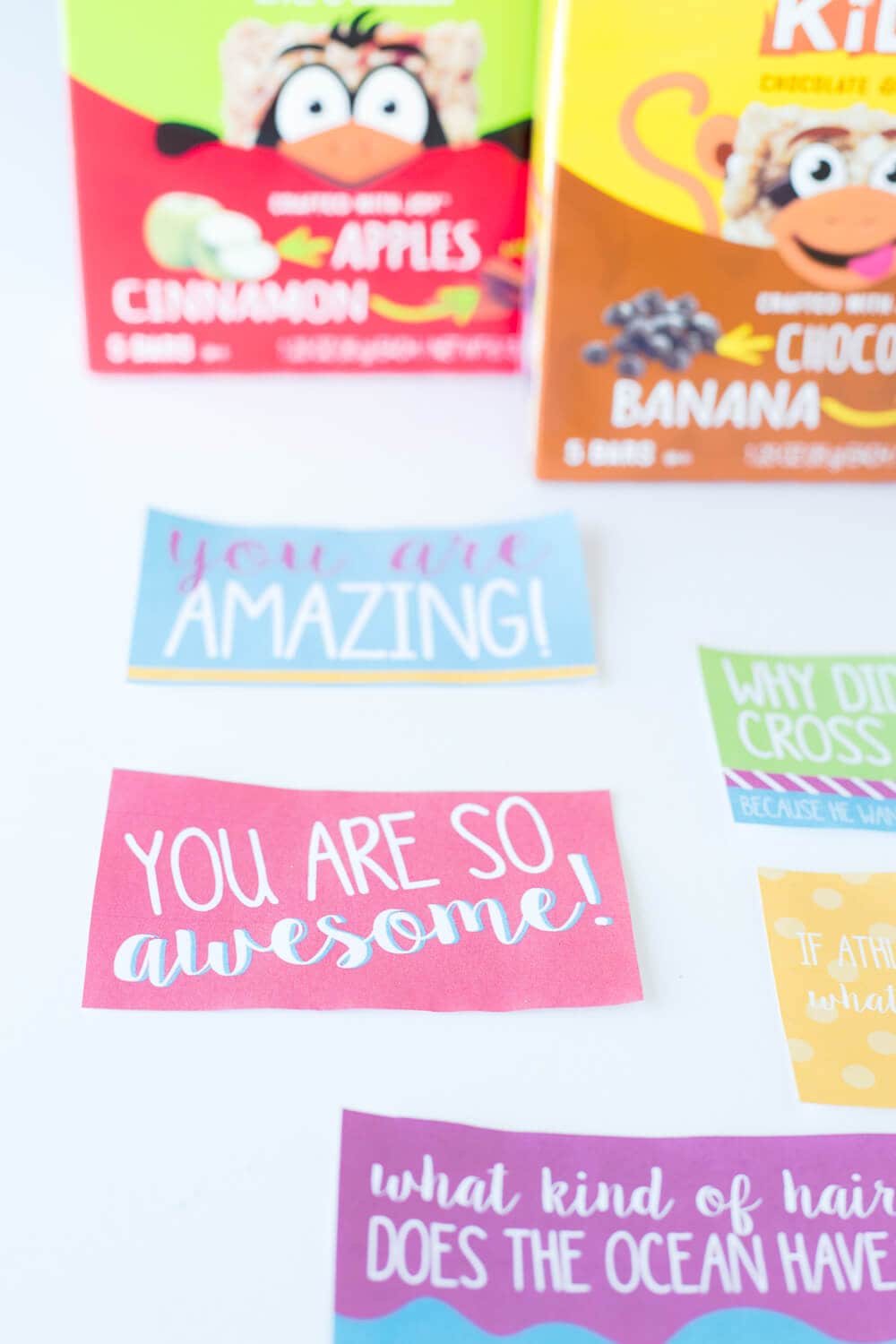 5 Lunchbox Packing Tips… get ready for back-to-school with these great tips to help organize lunch packing and make them fun! These simple tips will help make lunchbox packing less stressful for the parents, too!
My son is going to Kindergarten in just a few weeks and will be going five days a week instead of the two days he went last year in Preschool. One of the hardest routines to get set into was packing lunches.
I was excited to discover these Curate Kids bars, which do not contain any artificial preservatives, flavors, or colors. And the best part? My son love them!
Whether you pack lunches the night before or the morning of school, I wanted to share a few simple tips that will help make lunchbox packing easy.
Lunch Box Notes and Jokes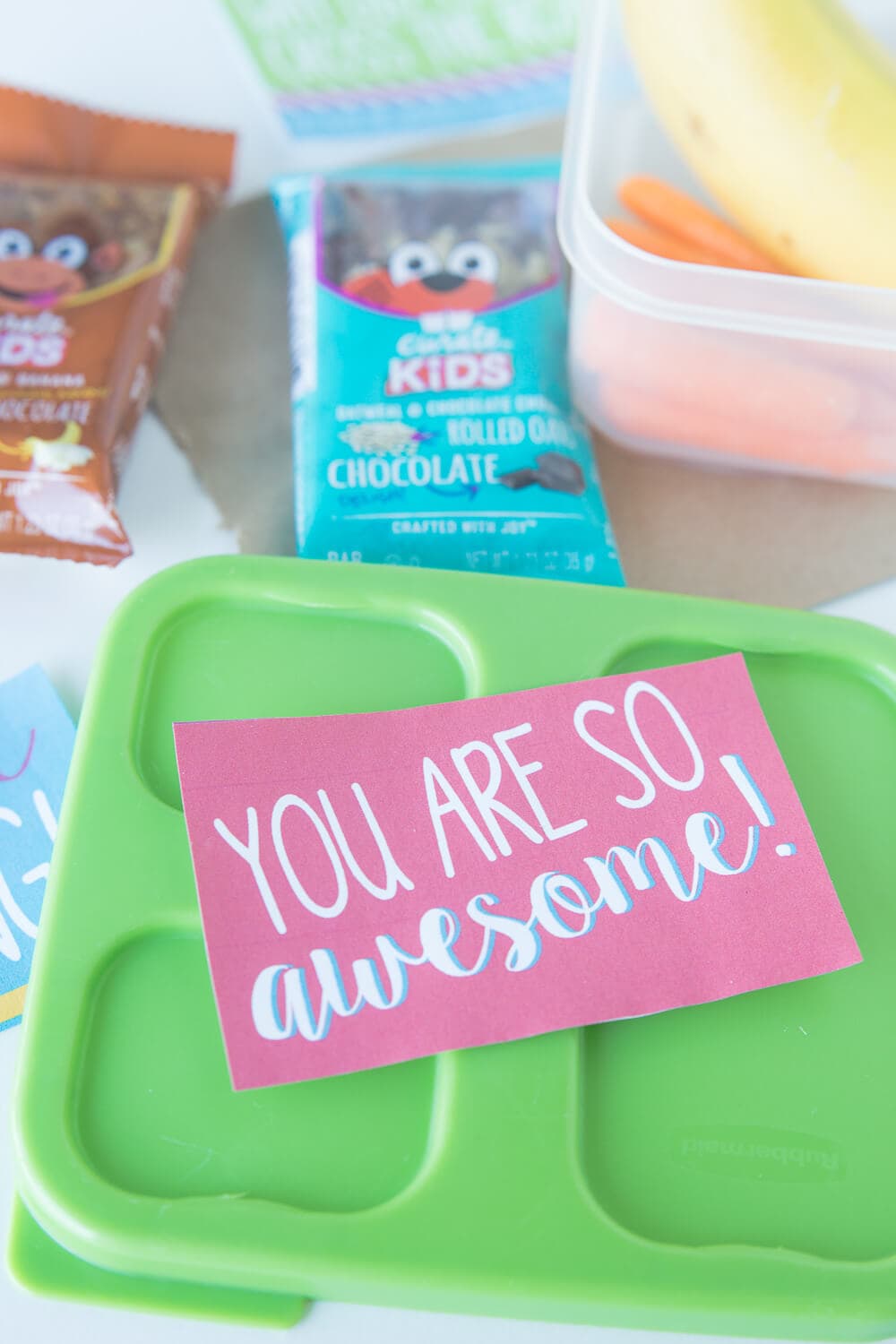 The first day of school can be a little scary for first timers or when your children are going to a new school. Add a fun little note or joke to help them know you are thinking about them and that they are awesome (scroll down for the free printable)!


Grab-and-Go Containers
Have a station or spot in your pantry where snacks are ready to grab quickly. Prepping snacks before hand saves time and frustration during an already hectic morning.
Place the containers in a spot where even the little ones can reach it. I love this method because I know what is in the grab and go container and I can feel good what they are eating at school like these new Curate Kids snack bars. My kids just love the Apple & Cinnamon bar!


Make Their Lunch Silly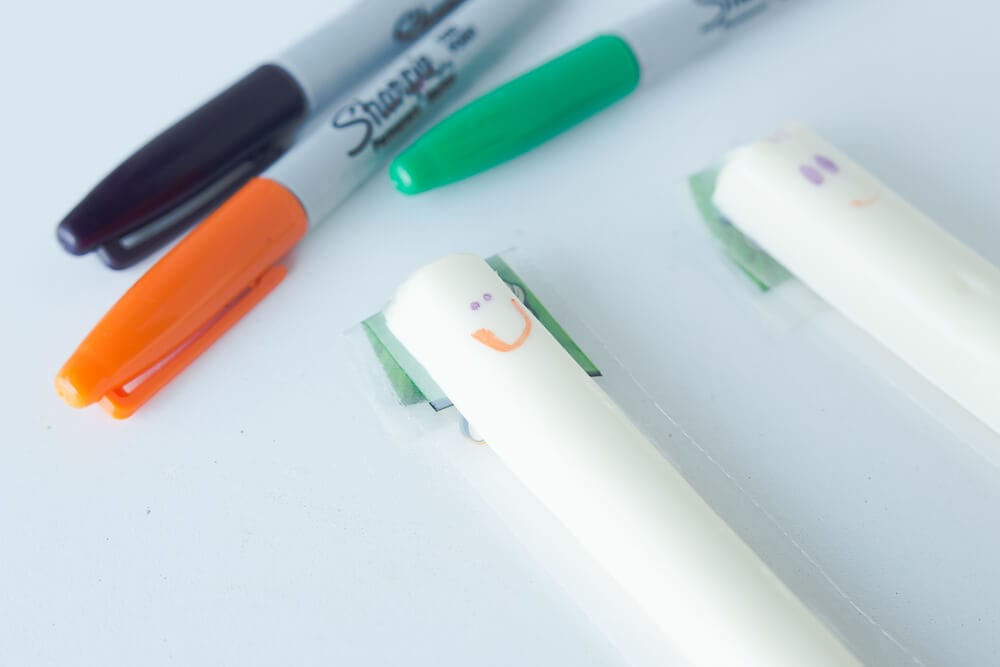 Sometimes just adding a smiley face to your kids favorite food is just enough to brighten their day!

Add Variety to Your Kids Lunch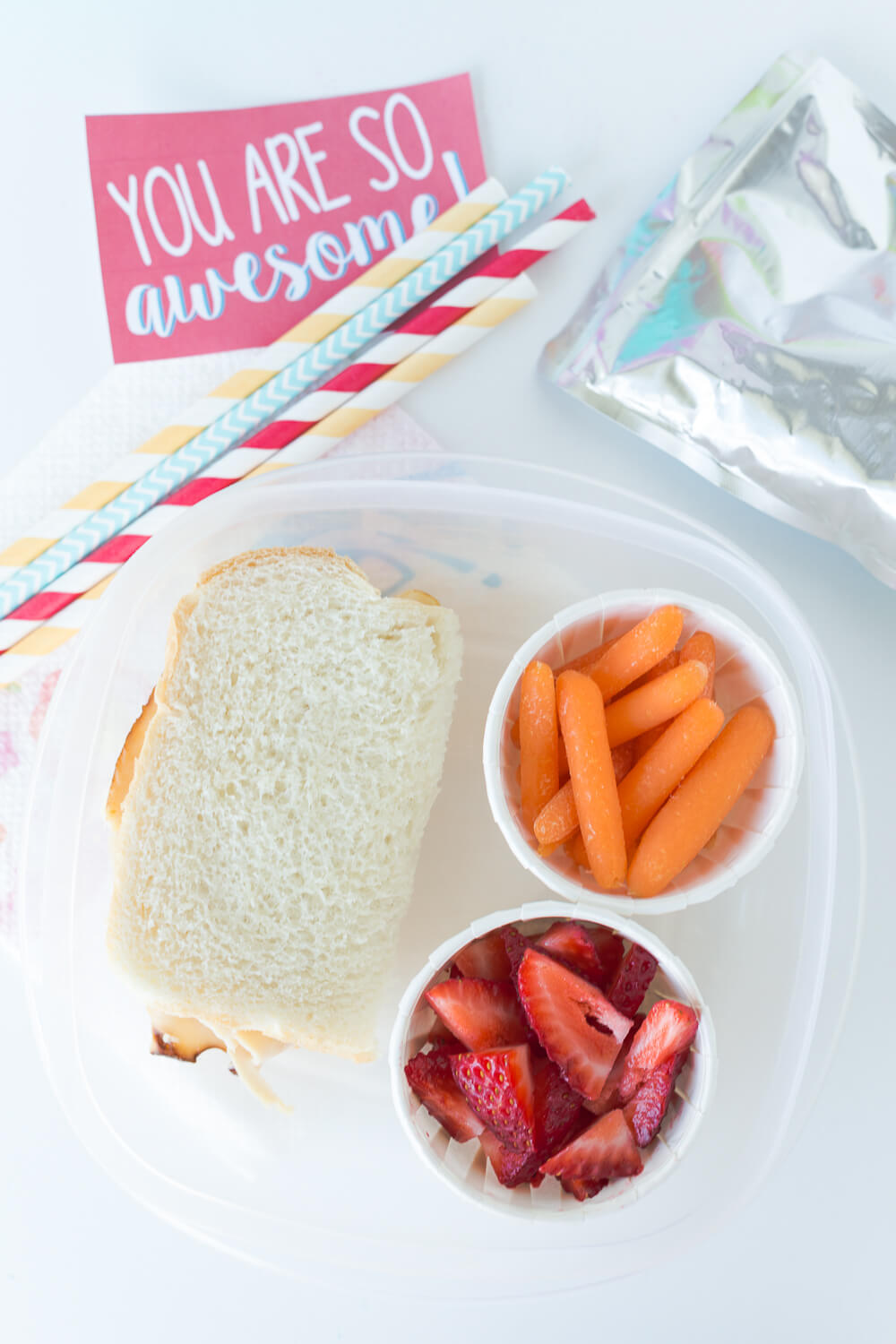 Using cupcakes liners is the perfect way to make sections in your kids lunch box container. Not only does it keep food separate from each other but it allows you to fit more in their container.

DIY Painted Brown Paper Bags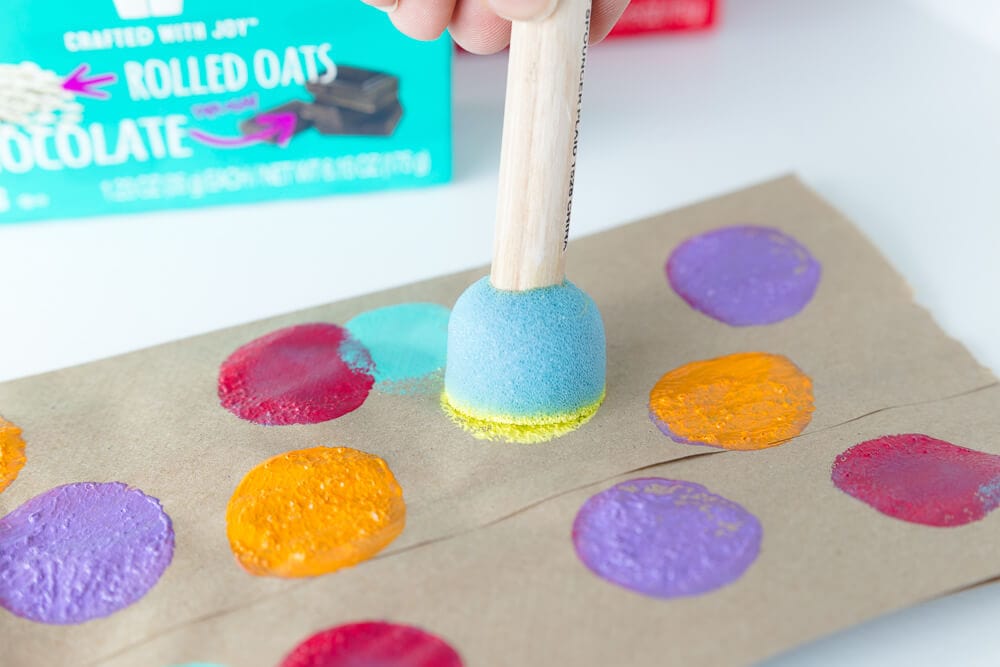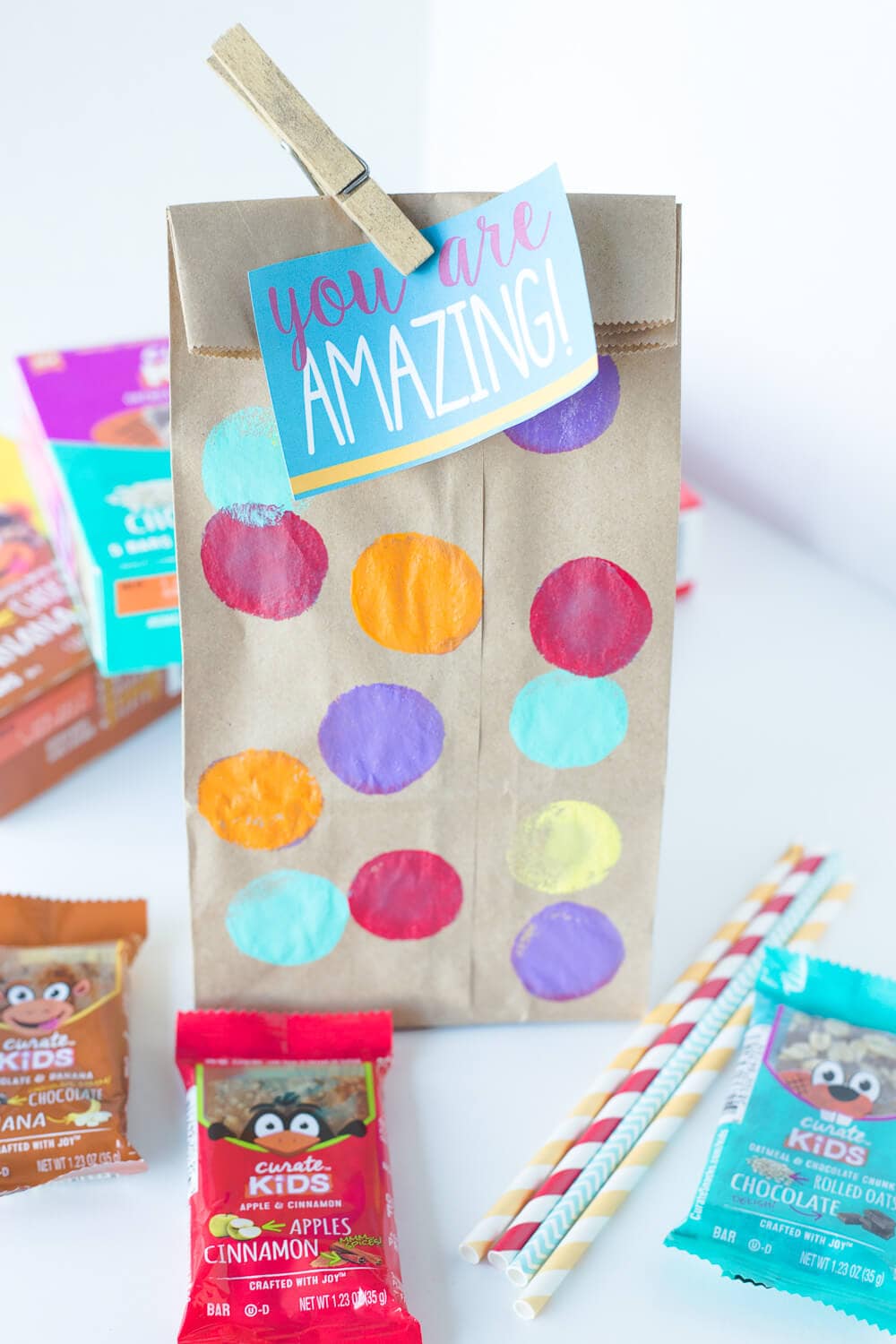 Help the kids get excited about school by being able to create and paint their own brown paper bags. Polka dots, flowers, watercolor paints and stickers are just a few ways your kids can decorate their bags and show them off at school!


Having a nutritious snack during or after school is key to a good day! It will fuel your kids with the energy they need to learn, play and go!
Free Lunchbox Printables