Root Beer Float Kit and Free Printable Labels!
Hey friends! It's Stef from Girl. Inspired. and I have a fool-proof Father's Day gift idea that is sure to be a hit with dads and grandpas alike!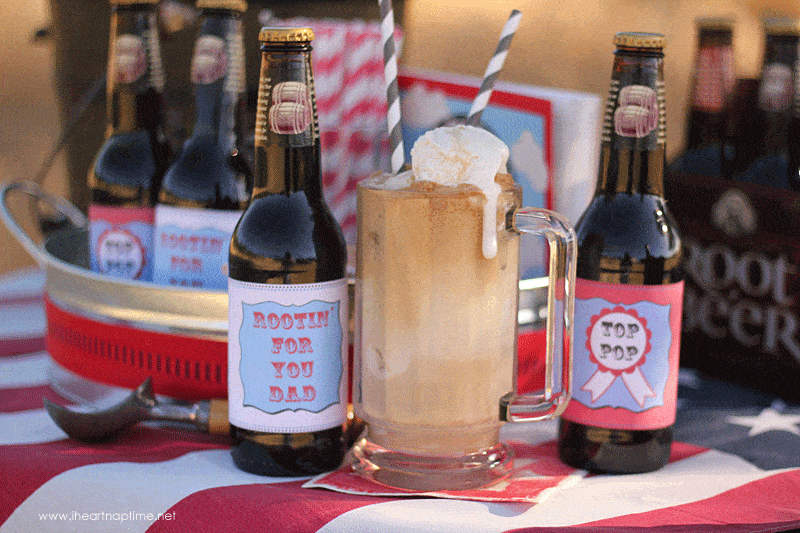 Grab a few supplies and your favorite dad's favorite root beer and put together a Root Beer Float Kit that he can enjoy with the whole family. A few custom touches make this gift fun and unique!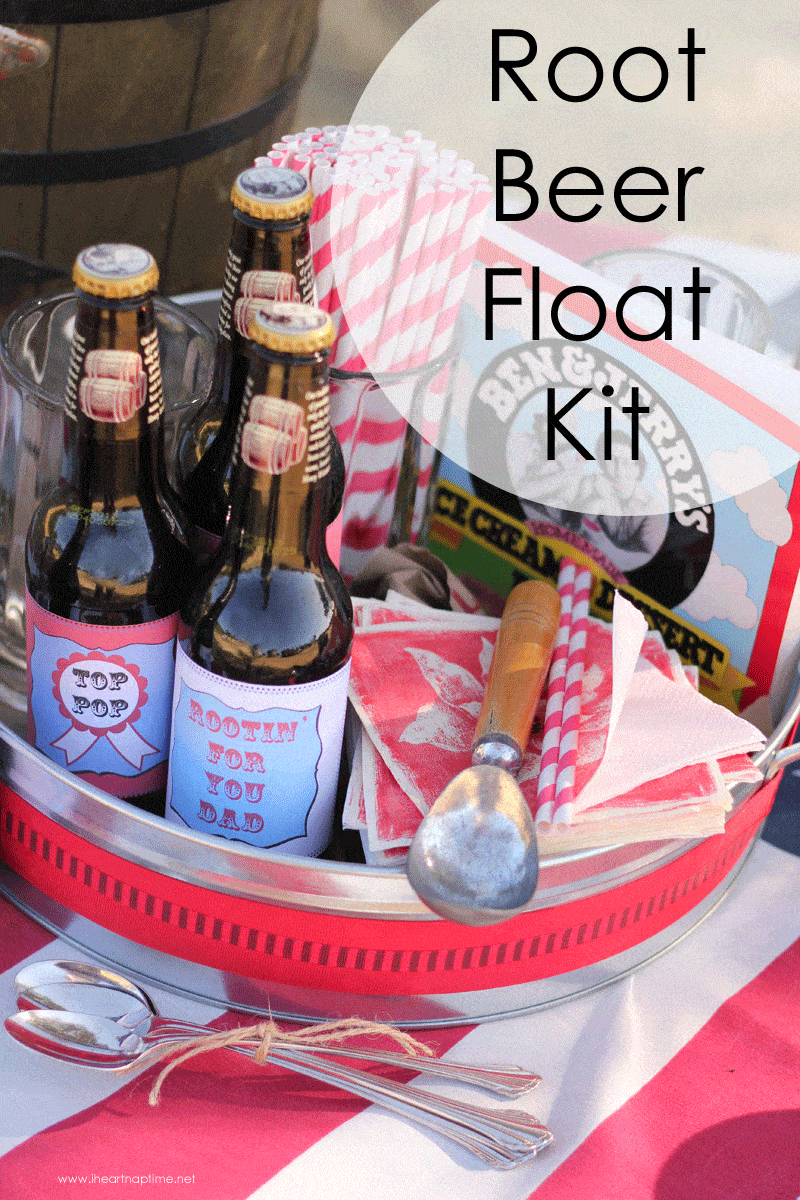 Creating a root beer float kit is simple! You can include any variety of items in the kit – here are a few ideas to get you started:
6-pack of Root Beer in glass beverage bottles

Glassware – I scored these perfect mugs from the thrift store – be creative when you're shopping for supplies!

Ice cream scoop
basket or tray for wrapping

Paper Straws or straws in a fun color!

Spoons

Ice cream recipe book – I love love love the Ben & Jerry's book pictured!

Ice cream maker

Gift Certificate to a local ice cream shop

napkins

other fun snack items like peanuts or cracker jacks
Once you've collected all the items you'd like to include in your Root Beer Float Kit, begin arranging them in a basket or on a tray for gift-giving. To apply the labels to the root beer bottles, print them out on sticker paper, cut around each label, peel from the backing, and carefully smooth the sticker right over the existing beverage label. It couldn't be easier! If you don't have sticker paper available, you can print onto regular cardstock and simply tape each side of the label onto the bottle. Use raffia or ribbon to "wrap" the ensemble. Think about personalizing the gift by including items that are meaningful to your special dad – his favorite brand of ice cream, mugs with his Alma Mater, a special card or notes from the kids.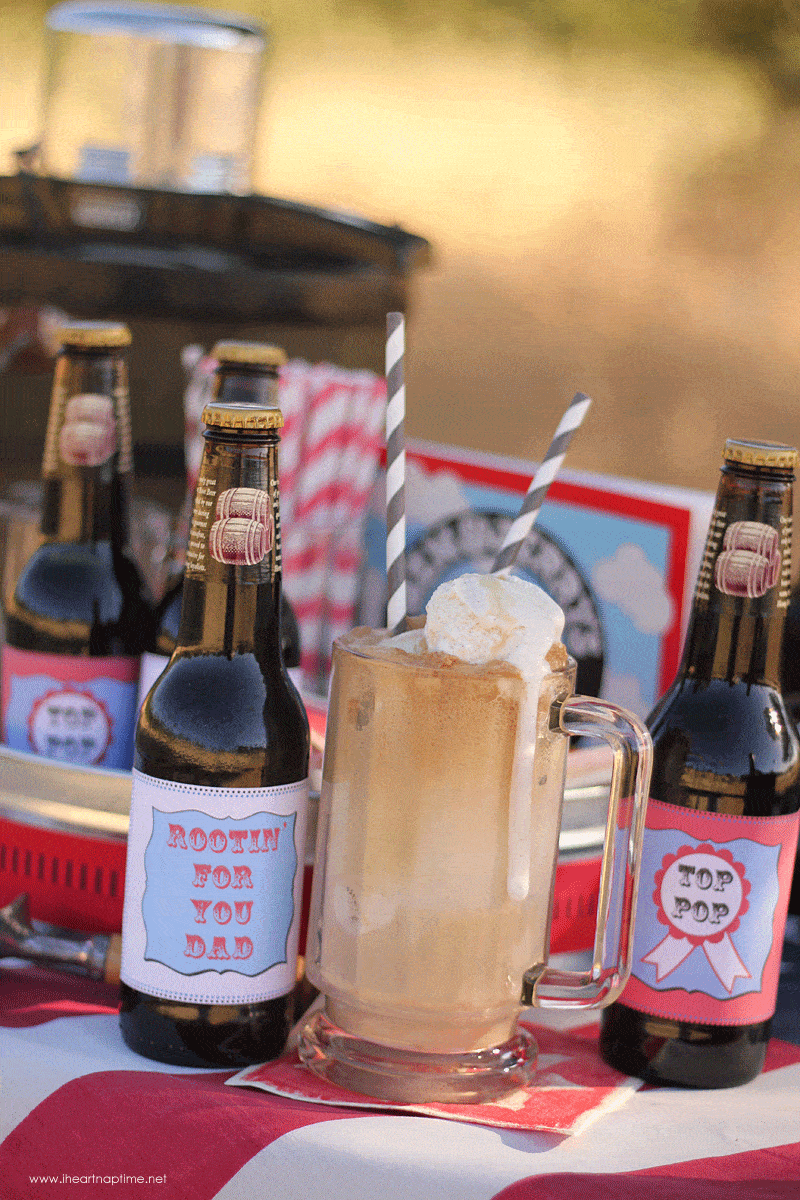 Root beer floats are one of my husband's favorite things, full of summer nostalgia and making happy memories with out girls. I know he's going to love this gift and I hope a dad in your life will appreciate it, too!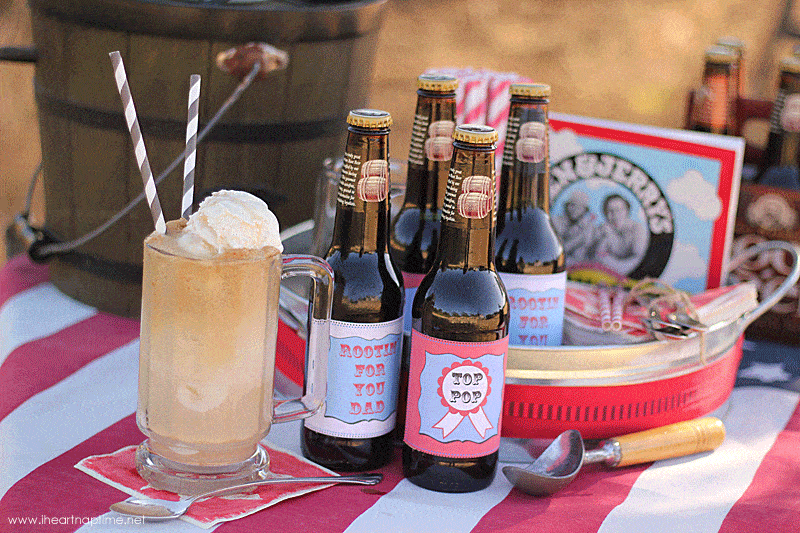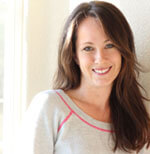 Stef blogs at Girl. Inspired. where she shares sewing projects and tutorials, her latest adventures in cake-decorating and sugar consumption, and any sort of crafty thing she can squeeze into her day.