Use this free summer bucket list printable to plan out fun summer activities with your family!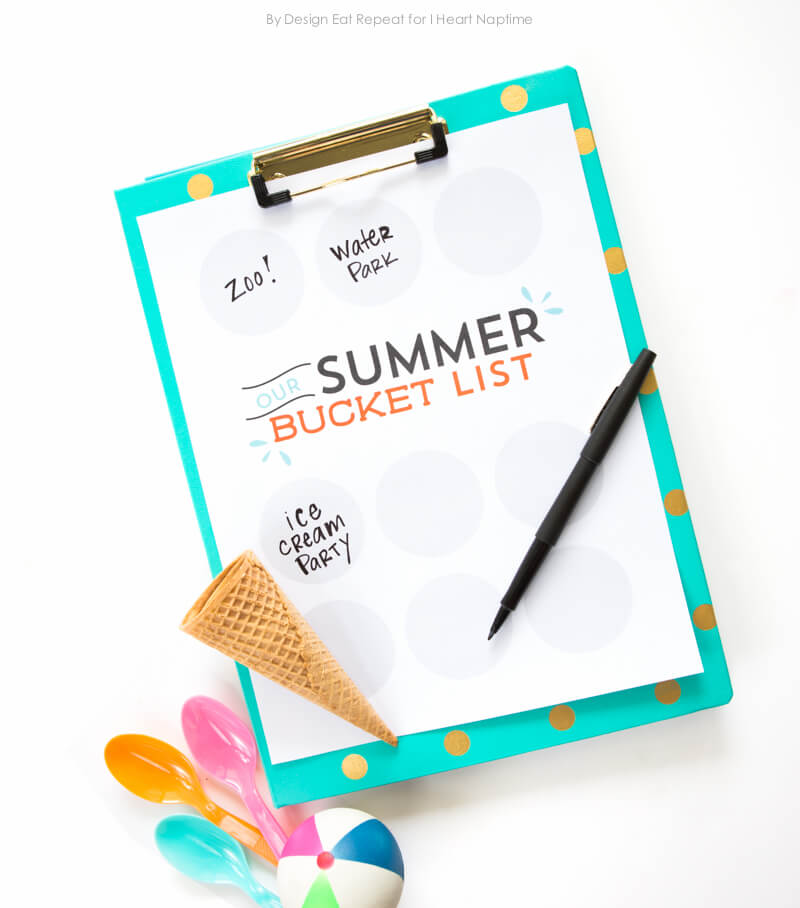 Here in the Midwest, our nice summer days are limited. And every year around this time, I start thinking of all the activities that I'm going to do that summer. And every year, August somehow rolls around and that summer bucket list is crinkled up in the desk drawer with about 2 out of the 10 things crossed of.
So this year, I decided I either need to move somewhere with 24/7 summer or actually hang that summer bucket list somewhere I can see it daily. And because I don't feel like moving anytime soon, I'm going with the list option. And lucky you, because I'm sharing the free summer bucket list printable so you can create your own too!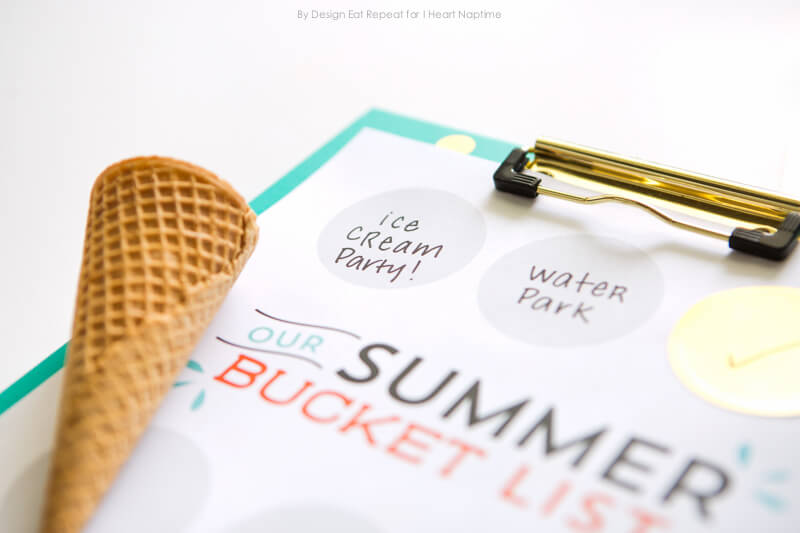 Summer bucket list ideas
There are so many fun bucket list ideas to choose from. For me, that's simple things like going to weekend farmer's markets, local baseball games, and maybe even taking some time off work to go on a short weekend trip. Any of the below ideas are bound to be a hit!
Zoo
Water park
Picnic lunch
Lemonade stand
Ice cream party or sundae bar
Play date with friends
Afternoon at the park
Family movie night
Go to the library
Aquarium
Farmer's market
Spend a day at the pool
Go on a hike
Baseball game
Fly a kite
DIY craft (making glitter slime is our favorite!)
Beach or lake day
Water balloon fight
Go bowling
Family bike ride
Go on a road trip
Visit a museum
Free bucket list template
DOWNLOAD the free printable template below.
PRINT it out on 8.5×11″ paper.
FILL IN each circle with a fun activity you would like to do this summer.
HANG the bucket list on the fridge or pair it with your favorite clipboard.
CROSS OFF each completed acitivity with a marker or sticker. I used simple gold stickers I had laying around and drew on a check mark with a Sharpie.
ENJOY the special time spent with your family!
TIP: You can even laminate the summer bucket list and write on it with dry erase markers. That way you can re-use it each year!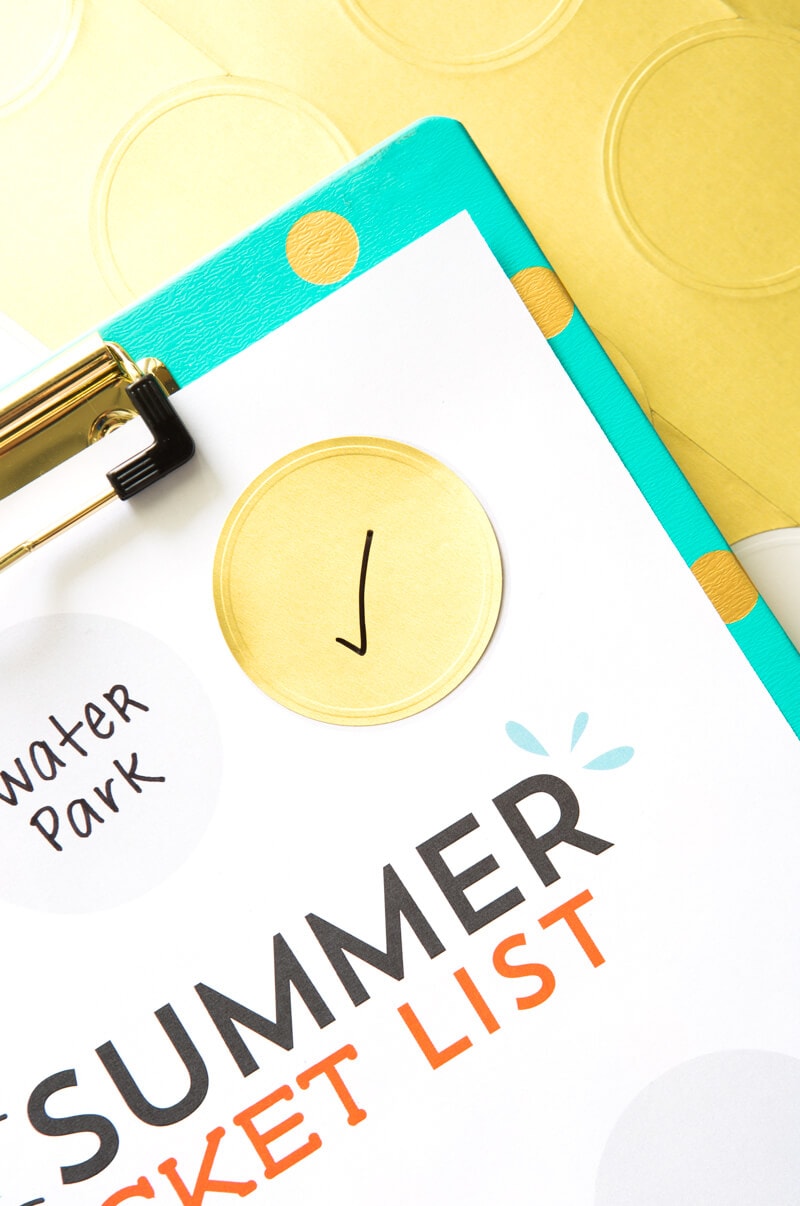 More fun activities for summer:
Post originally contributed by Melissa of Design Eat Repeat.