Free Summer Bucket List Printable by Melissa of Design Eat Repeat for I Heart Naptime.
Here in the Midwest, our nice summer days are limited. And every year around this time, I start thinking of all the activities that I'm going to do that summer. And every year, August somehow rolls around and that summer bucket list is crinkled up in the desk drawer with about 2 out of the 10 things crossed of. So this year, I decided I either need to move somewhere with 24/7 summer or actually hang that summer bucket list somewhere I can see it daily. And because I don't feel like moving anytime soon, I'm going with the list option. And lucky you, because I'm sharing the free printable so you can create your own!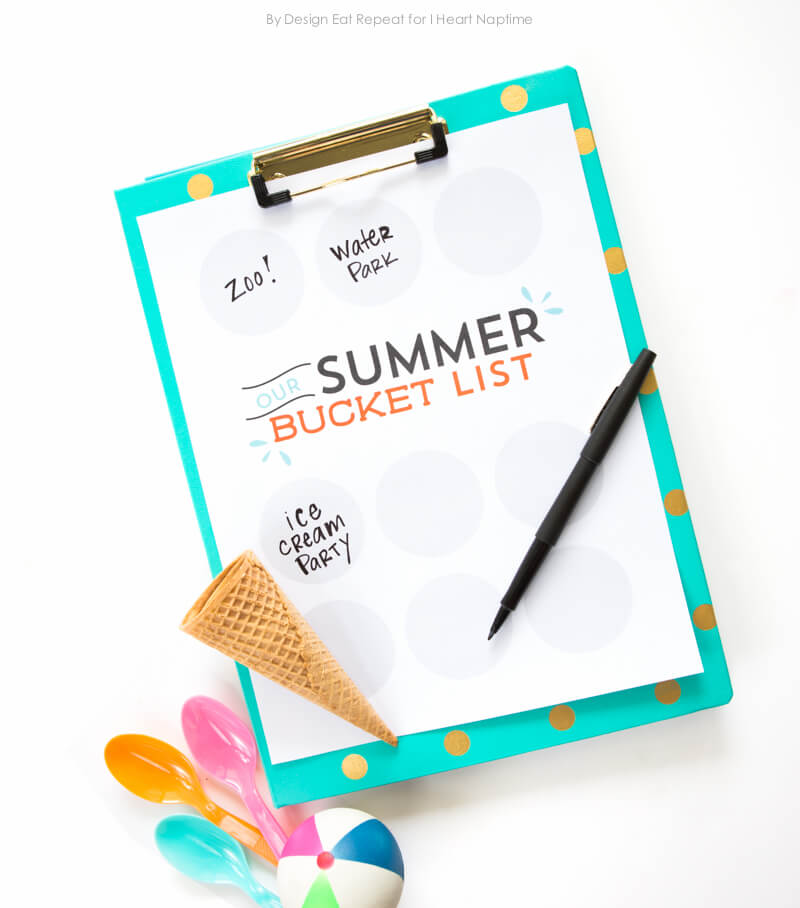 After printing it out on 8.5 x 11 paper, fill in each circle with a fun activity you would like to do this summer. For me, that's simple things like going to weekend farmer's markets, local baseball games, and maybe even taking some time off work to go on a short weekend trip. The thing I have found with summer bucket lists is to keep the activities realistic. While I would ideally like to jet set off to the tropics, the reality is that it probably won't happen this summer. So if I can plan ahead, I can avoid the disappointment of an unrealistic, uncrossed off list at the end. Self mind trickery at its finest.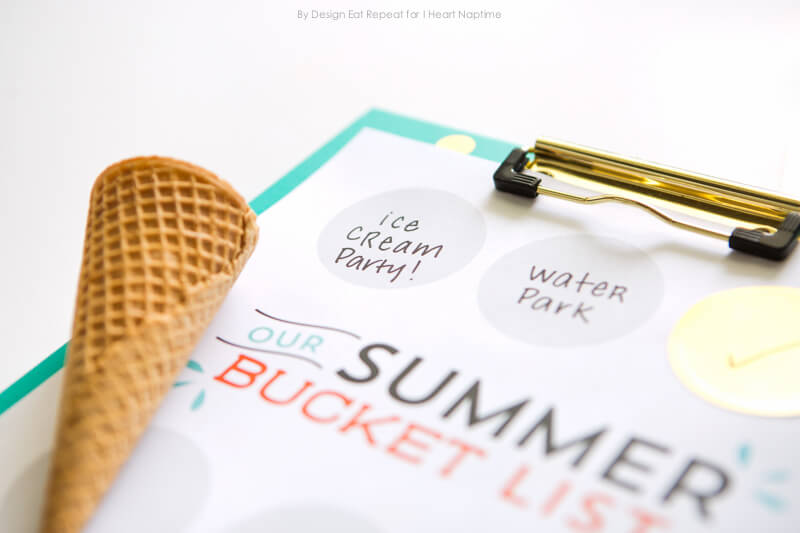 After filling it out, pair it with your favorite clipboard or pop it onto the refrigerator for prime exposure. After completing each activity, cross off with a marker or sticker! I used simple gold stickers I had laying around and drew on a checkmark with a Sharpie.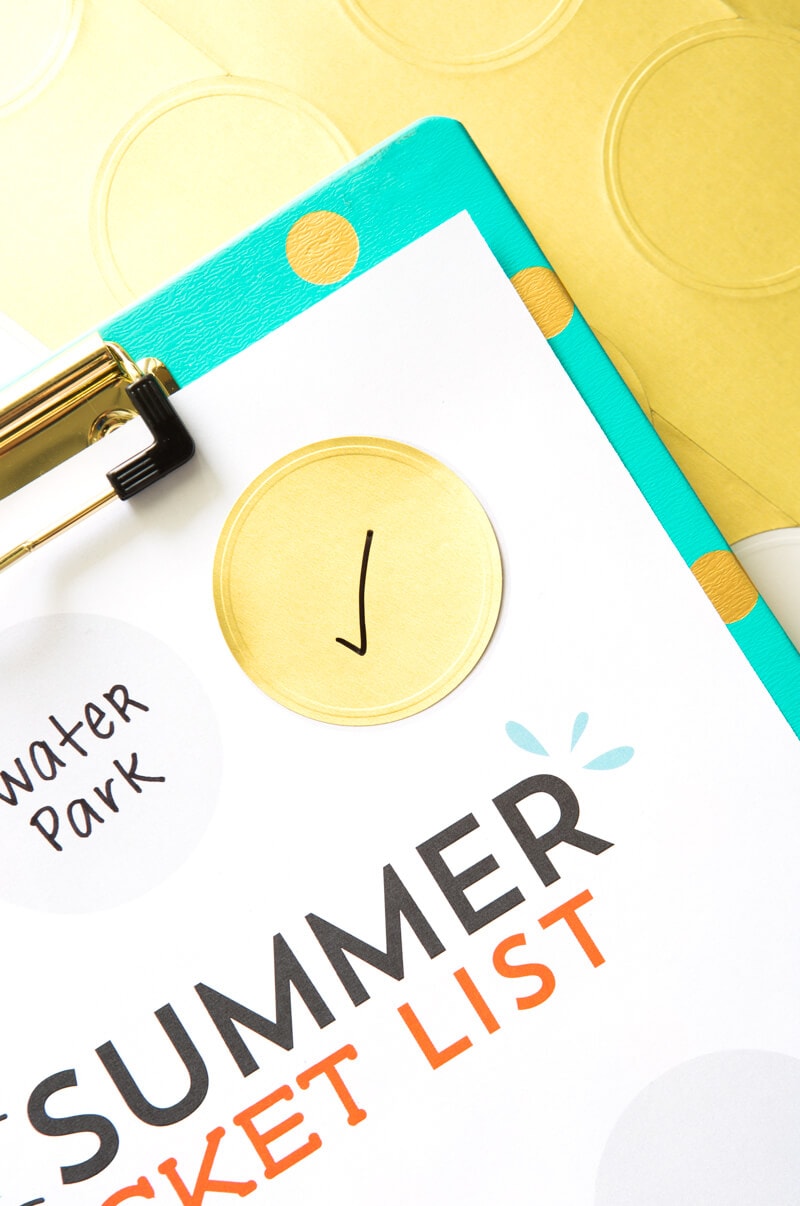 Free Printable
Please note I Heart Naptime's free printables are for personal, non-commercial use only. If you are pinning or sharing this post, please share from this page only and not the direct download. Thank you!
Download the Free Summer Bucket List Printable by clicking here.

For more free printables and party ideas from Design Eat Repeat, visit my blog. And for witty kitchen art, party printables, and paper goods hop on over to my shop!