Easy Rock Painting Ideas for Kids
Easy Rock Painting Ideas for Kids…darling inspiration to keep your little ones painting all afternoon! Fun and easy step-by-step directions.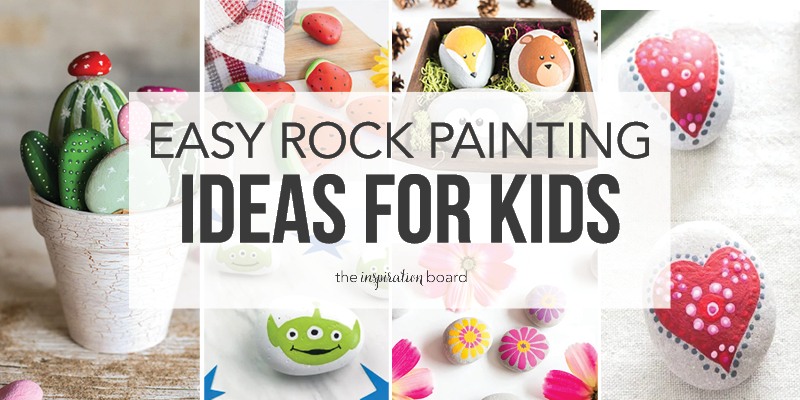 Painted Rocks
Decorating rocks has to be one of the most inexpensive and fun crafts ever invented! I have countless memories as a child walking around the outside of my home with my siblings hunting for the perfect rock to paint. I remember how much I enjoyed transforming a plain and boring stone into a colorful masterpiece! This is one activity that you just can't outgrow. In fact, I just painted rocks with my family a couple of weeks ago for my grandmother's grave. It was so special and turned out beautiful!
When it comes to painting rocks, the possibilities are truly endless. There are so many things you can do to decorate an average stone. I've seen flowers, ocean scenes, faces, and even a breathtaking starry night! Below I have compiled 20 amazing rock painting ideas that will give you fabulous inspiration. Simply click on the link below each picture for more detailed instructions. Have fun creating your masterpiece!
How to Paint Rocks
Choose rocks that are flat and smooth
Wash and Dry your rocks
Paint and Design your rock (acrylic paint works best)
Let it dry
Seal your rock using a sealer spray
Watermelon
These cute pieces of watermelon are created from a little green paint and some red lipstick! This would make a great summer afternoon activity.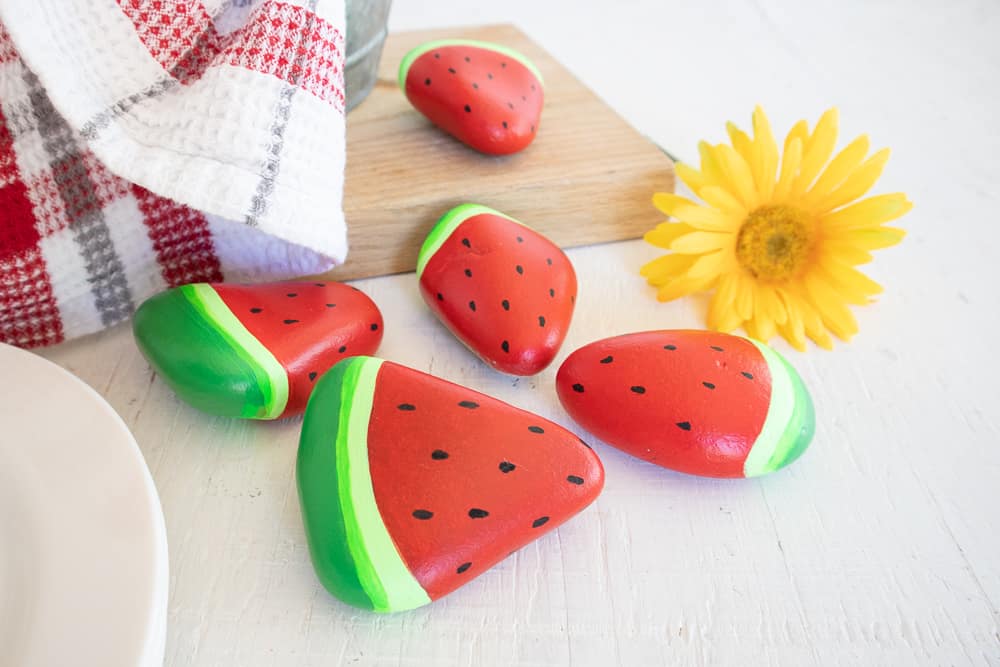 Watermelon Painted Rocks via Little Bins for Little Hands
Toy Story Alien
Treat your kids to a Toy Story movie night accompanied by some fun cartoon-themed rock painting. Kids will love this activity.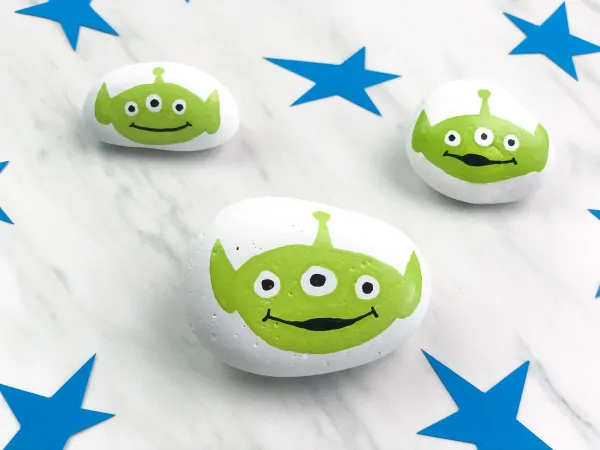 Toy Story Alien Rock via Simple Everyday Mom
Flowers
These colorful flower rocks would look absolutely stunning on display in a garden. I love how simple, yet elegant these are.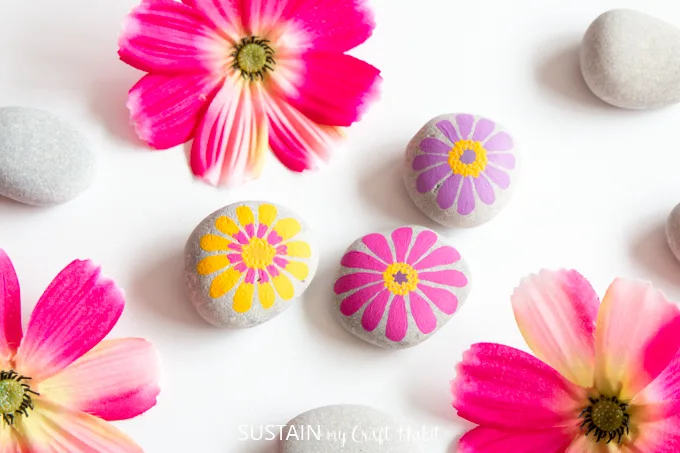 Colourful and Cheerful Flower Painted Rocks via Sustain my Craft Habit
Ice Cream Cone
This adorable ice cream cone is such a fun craft for everyone. This would also make a really entertaining birthday party activity for kids.
How to Make Adorable Ice Cream Painted Rocks via Projects with Kids
Woodland Animals
These adorable woodland animals are perfect for placing outside in your garden or around your home. Click on the link below to follow easy step-by-step instructions.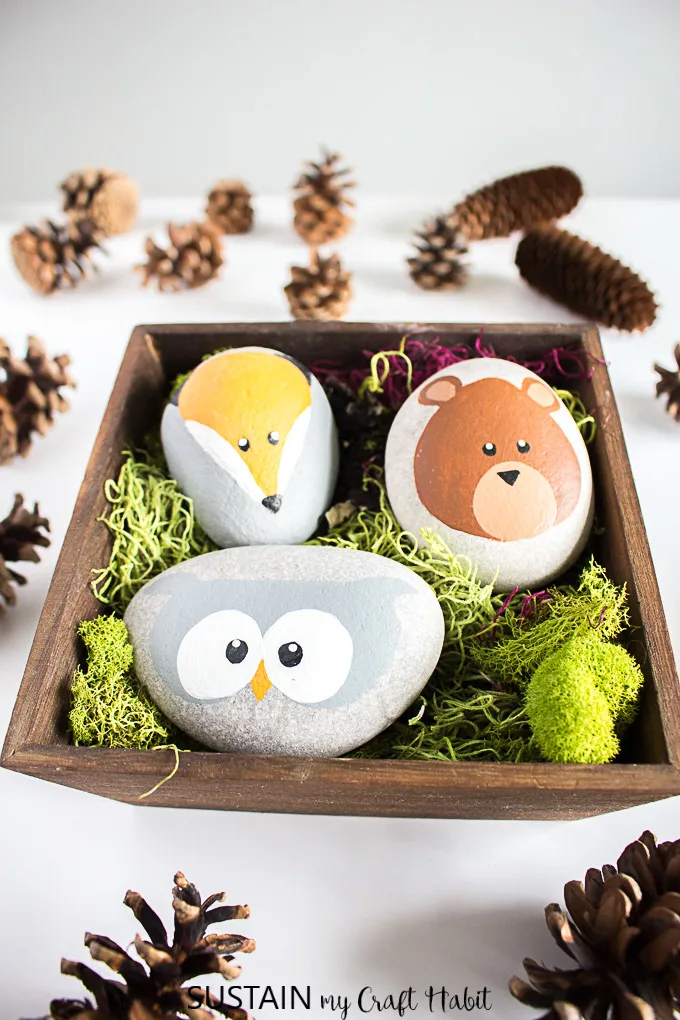 Utterly Adorable Painted Rocks Animals via Sustain my Craft Habit
Cactus
Add a little Arizona sunshine to your home with this adorable cactus rock garden. All of the details on these stones are incredible.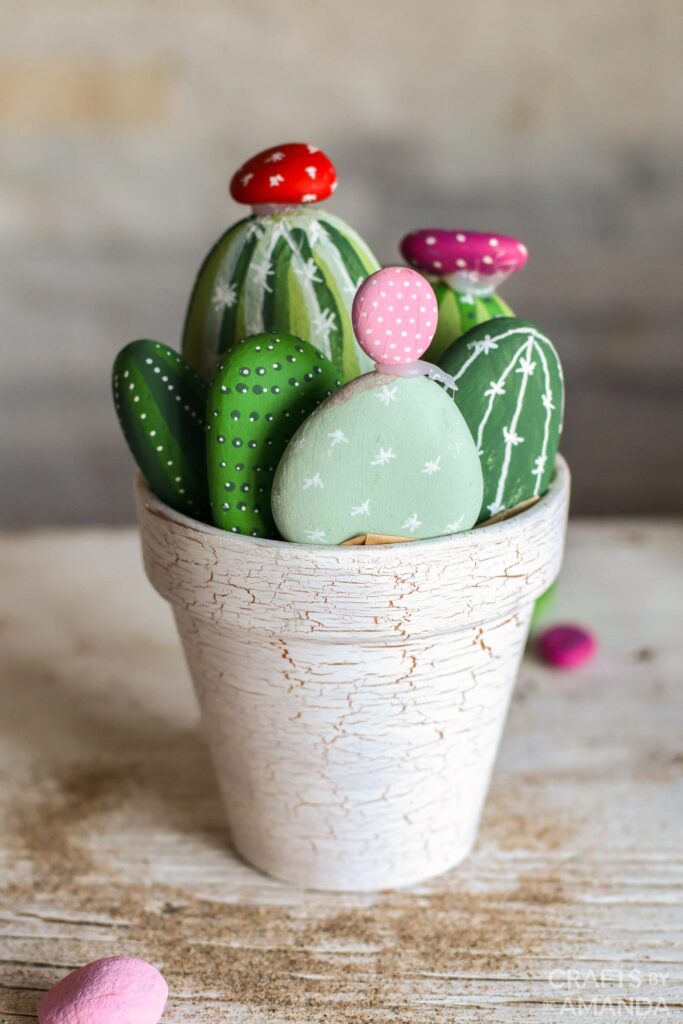 Cactus Painted Rocks via Crafts By Amanda
Strawberries
Who doesn't love strawberries?! These rocks are just darling and would look fantastic on display indoors or outdoors, maybe even in a vase!
Sweet Strawberry Painted Rocks via Sustain my Craft Habit
Tacos
What better way to spend taco Tuesday than by eating delicious tacos and painting adorable taco rocks? This is one to remember for sure!
DIY Taco Painted Rocks via Artsy Fartsy Mama
Penguins
How fun are these?! Adding some penguin rocks around your home this winter will be just what you need to get into the holiday spirit!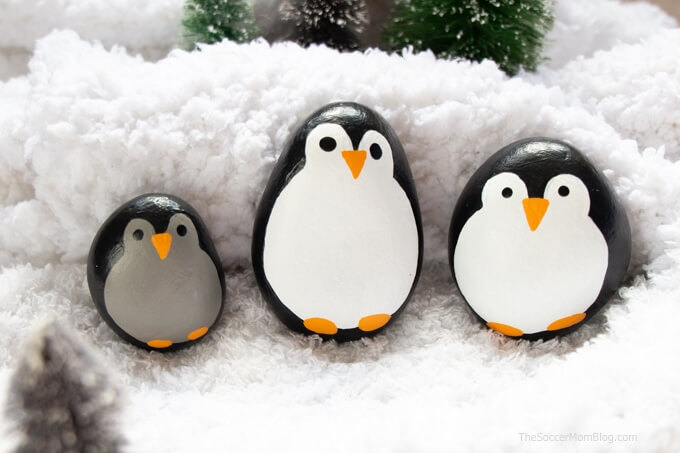 Penguin Painted Rocks via The Soccer Mom Blog
Hearts
Instead of a paper valentine why not consider giving the special someone in your life a breathtaking hand-painted heart? Talk about an original gift!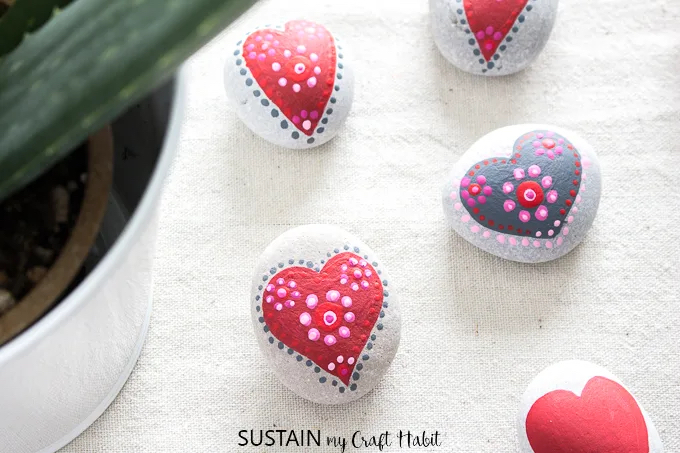 Painted Mandala Hearts via Sustain My Craft Habit
Easter Eggs
These adorable Easter egg painted rocks are so festive! Put these colorful rocks outside and inside the house to add a little extra to your Easter decorations this year.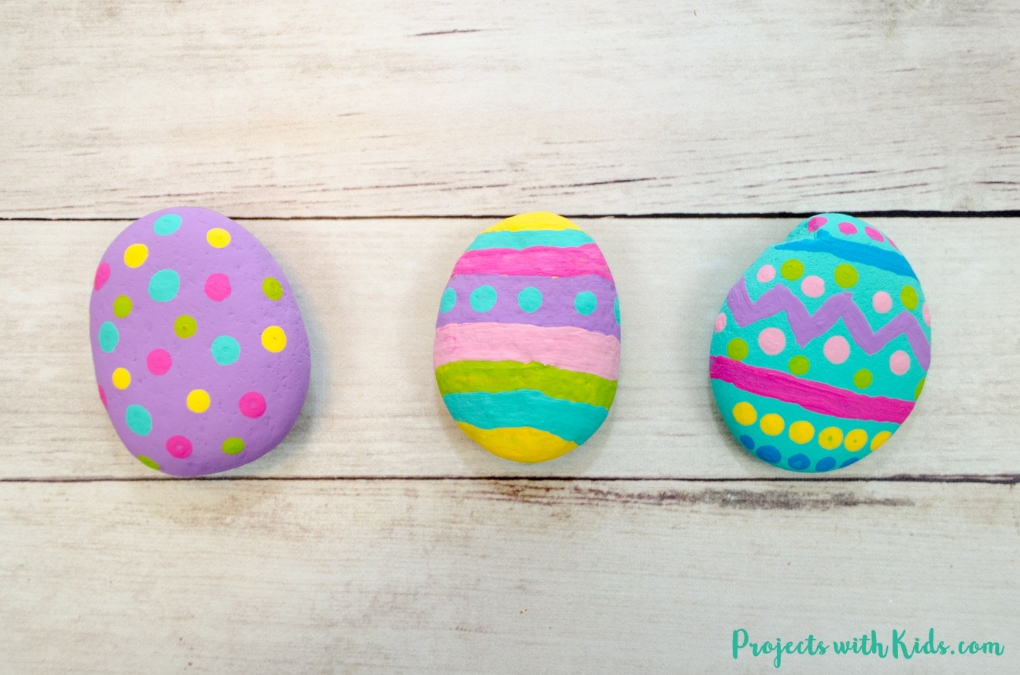 Easter Egg Rocks via Projects with Kids
Jack-o-Lantern
In addition to carving pumpkins, try painting some fun Jack-o-Lantern rocks this Halloween. I love all the fun faces!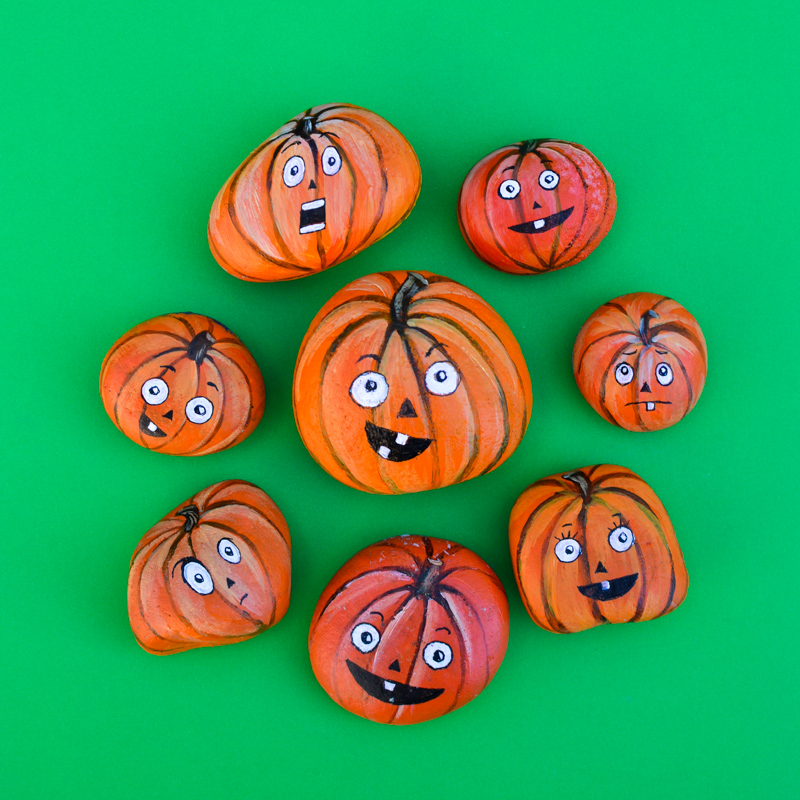 Painted Jack-o-Lantern Pumpkin Rocks via Adventure in a Box
Christmas Ornaments
Ready to transform an ordinary rock into a beautiful Christmas ornament?! These Christmas gnomes are so cute. Click on the link below for step-by-step instructions.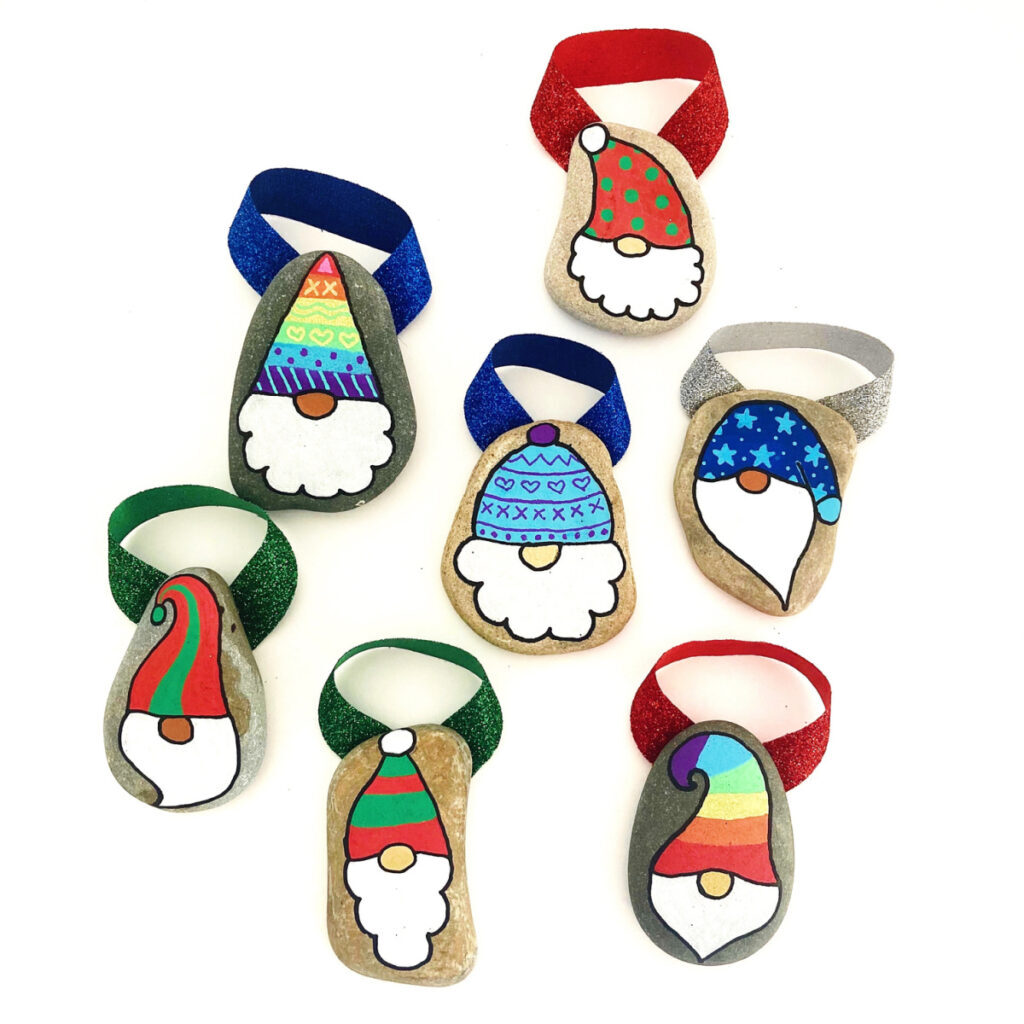 Christmas Gnome Ornaments via Color Made Happy
Marble
Who knew that dripping some paint on a rock could have such a cool effect?! These marbled stones are simply stunning.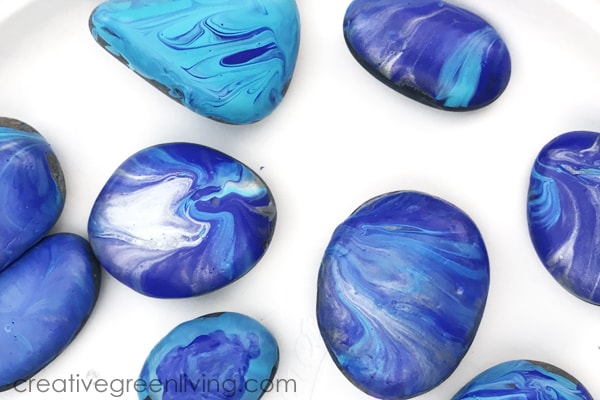 Rocks with a Marbleized Finish via Creative Green Living
Puffy Paint
There is so much you can do with puffy paint on a rock. A standard paintbrush is often large and not good for detail, but with puffy paint, you can get really creative!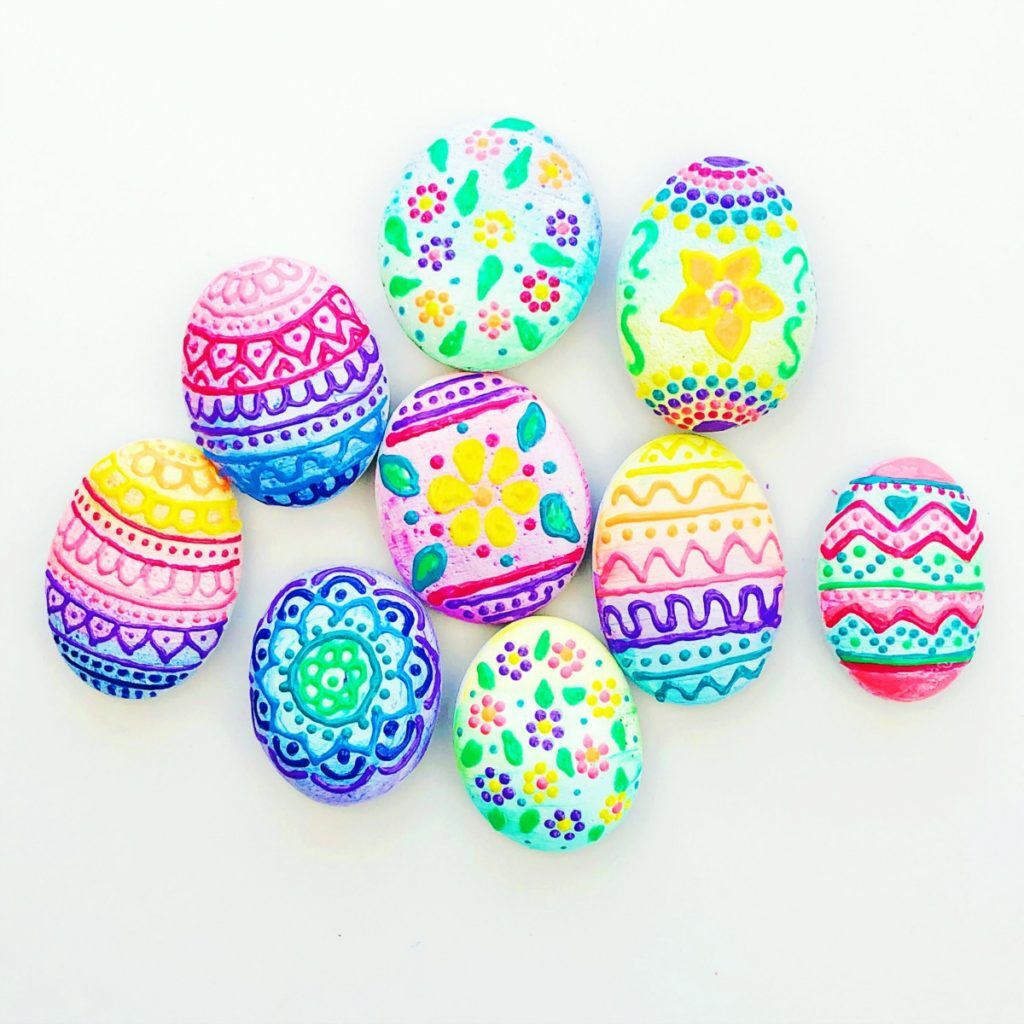 Rock Painting Designs Using Puffy Paint via Color Made Happy
Ladybug
These adorable little ladybug rocks are specifically made for the garden. Their vibrant colors really add so much to the green plants.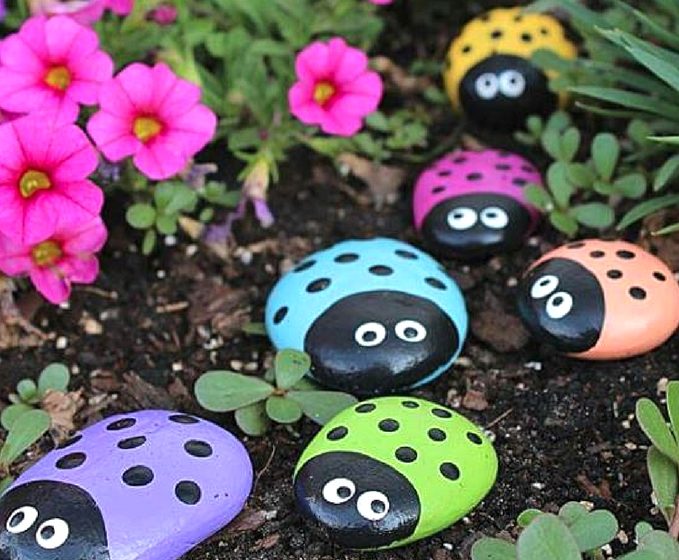 Painted Rock Ideas for the Garden via Container Water Gardens
Citrus
Lemons and limes are iconic symbols of vibrance and freshness. Add some of these painted rocks to your kitchen to brighten everything up.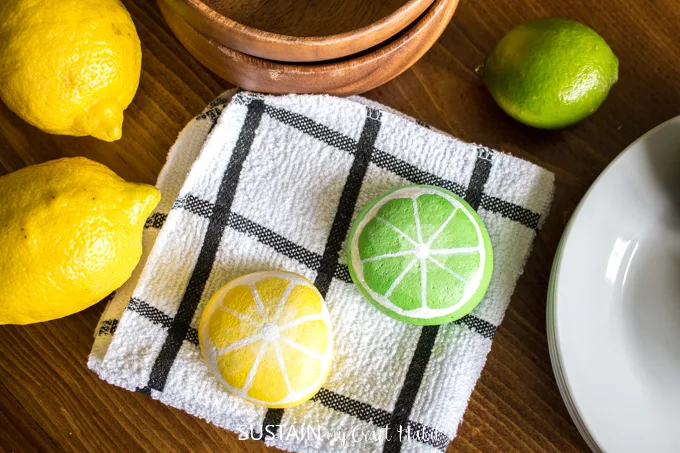 Lemon and Lime Painted Rocks via Sustain My Craft Habit
Roses
This floral stone is absolutely gorgeous! I love how a few strokes of a paintbrush can look just like a rose. This is definitely a keeper.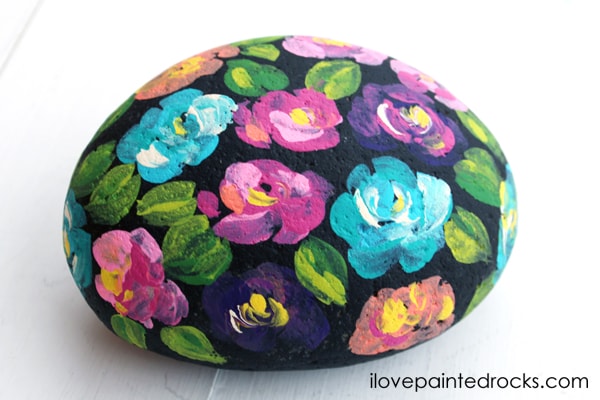 Flower Painted Rock via I Love Painted Rocks
Fairy Door
You can't get much more creative than this, people! Kids will love decorating their own magical fairy rock door and placing it outside.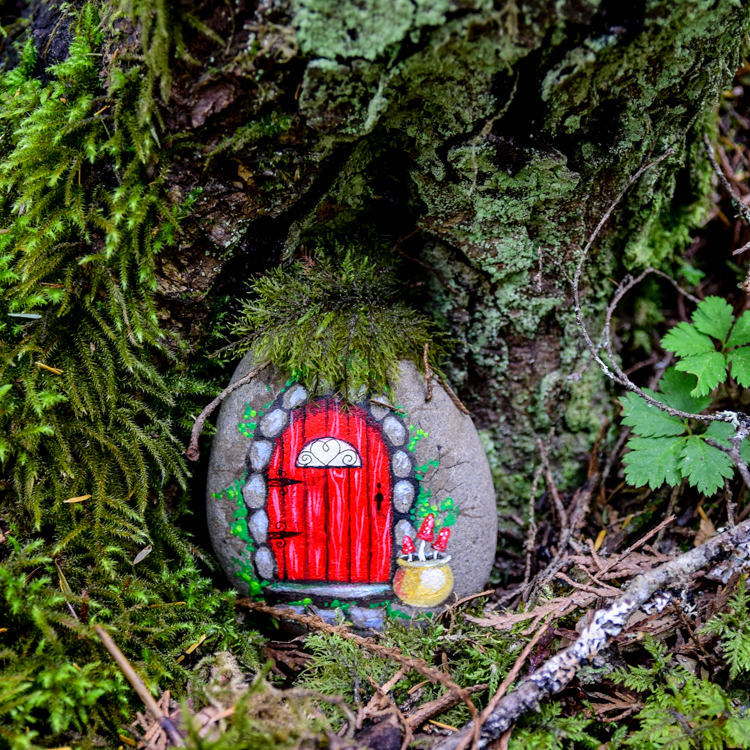 DIY Fairy Doors via Adventure in a Box
Sheep
These cute sheep are so simple to make and look fantastic! The majority of this design is done by just drawing an easy spiral. Love it!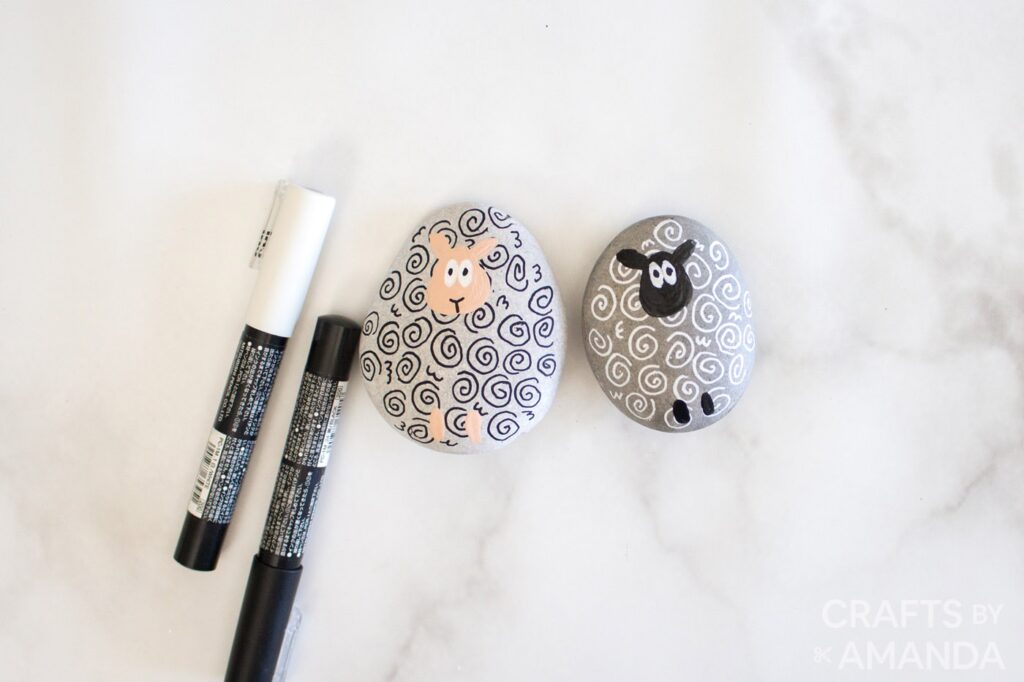 Sheep Painted Rocks via Crafts By Amanda
More Fun Activities