Family Pizza Night Made Easy
Hosting a fun family night doesn't have to be hard. Recreate this Easy Family Pizza Night with our partner DIGIORNO pizza that your family (and friends!) will love! We've got some fabulous free printables for you!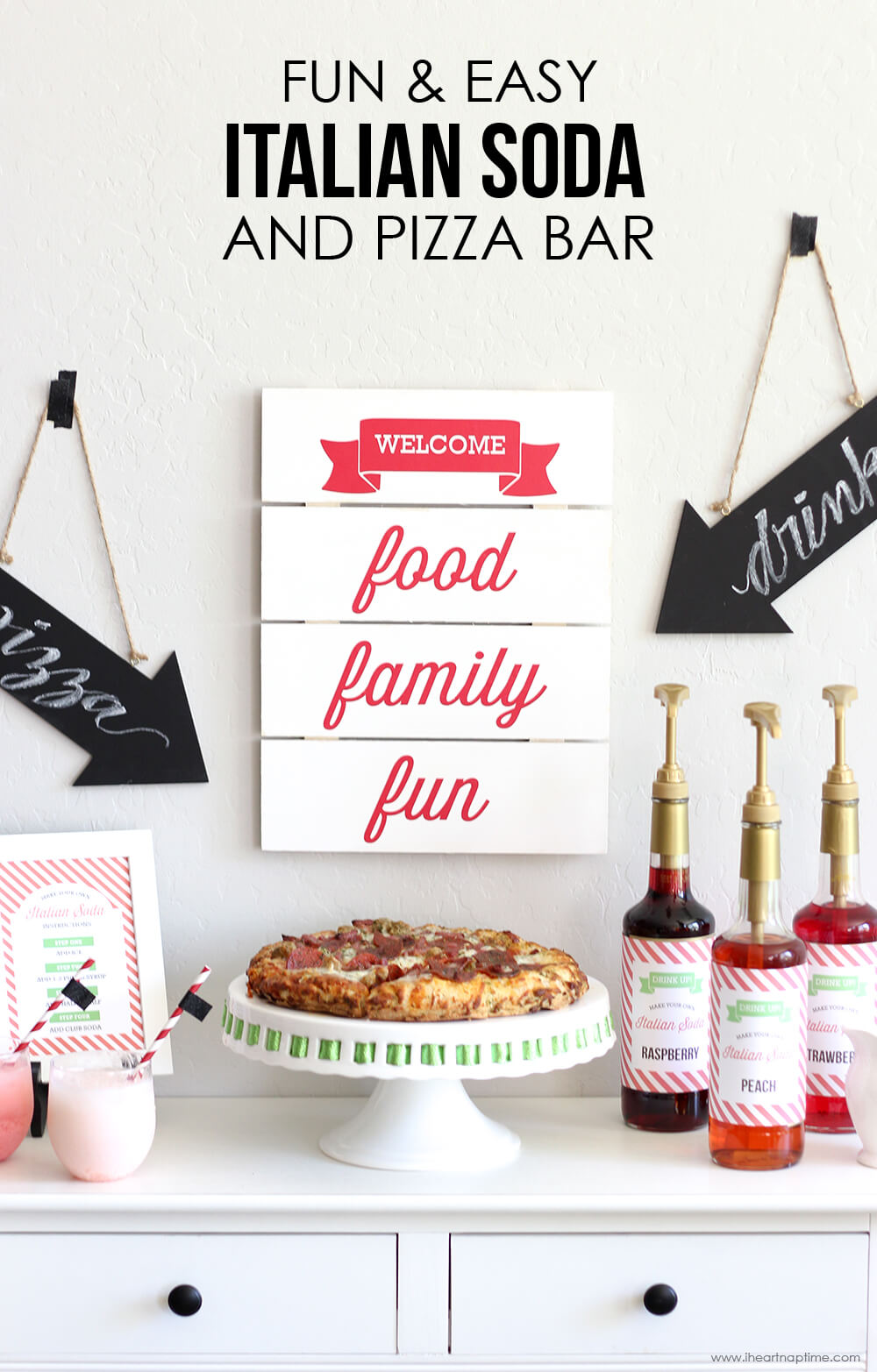 I used to create parties that would take weeks to plan. I think it's fine that other people want to do it, but it became more of a burden to me. When the fun is taken out of the equation, it's time to simplify things! That's why I love the idea of this Easy Family Pizza Night. Just adding a few extra touches like a printable pizza menu and an easy Italian soda bar will make this a fun and memorable family activity.
Since DIGIORNO pizza takes about 20 minutes to bake, I was able to focus my time on creating the Italian soda bar  and fun menu!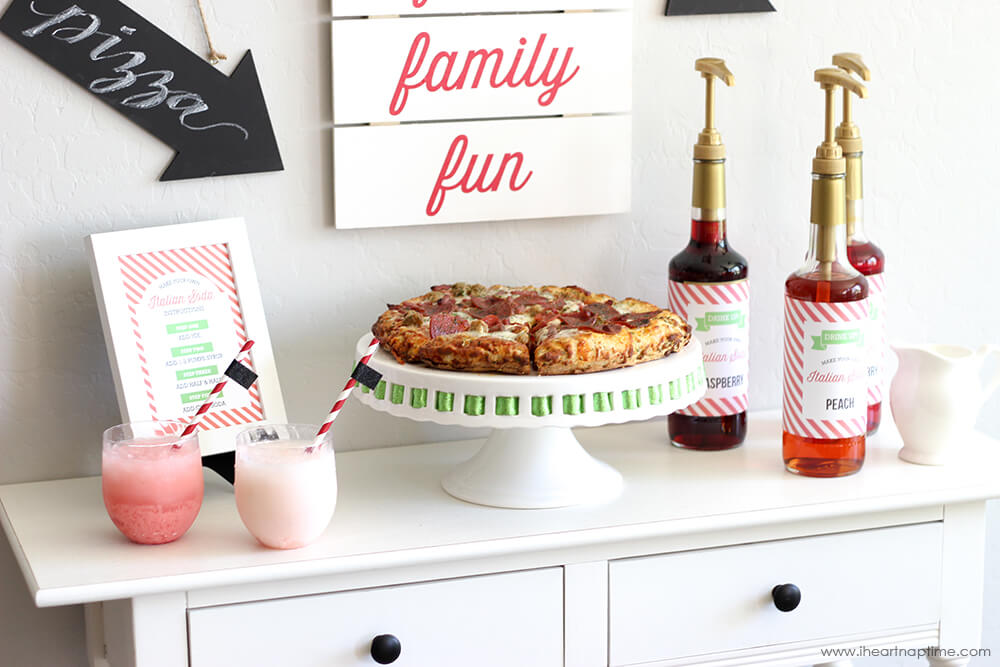 Follow these simple steps to recreate this party:
Simplify Dinner with DIGIORNO Pizza
I don't know about your family, but mine could eat pizza every day. They probably get it from me. I always have DIGIORNO oven-ready pizza on hand because you never know when life will get hectic and you need a delicious dinner ready in no time. They're handy for parties like this because they require little-to-no prep time and I know my kids love delicious crust and perfectly melted cheese.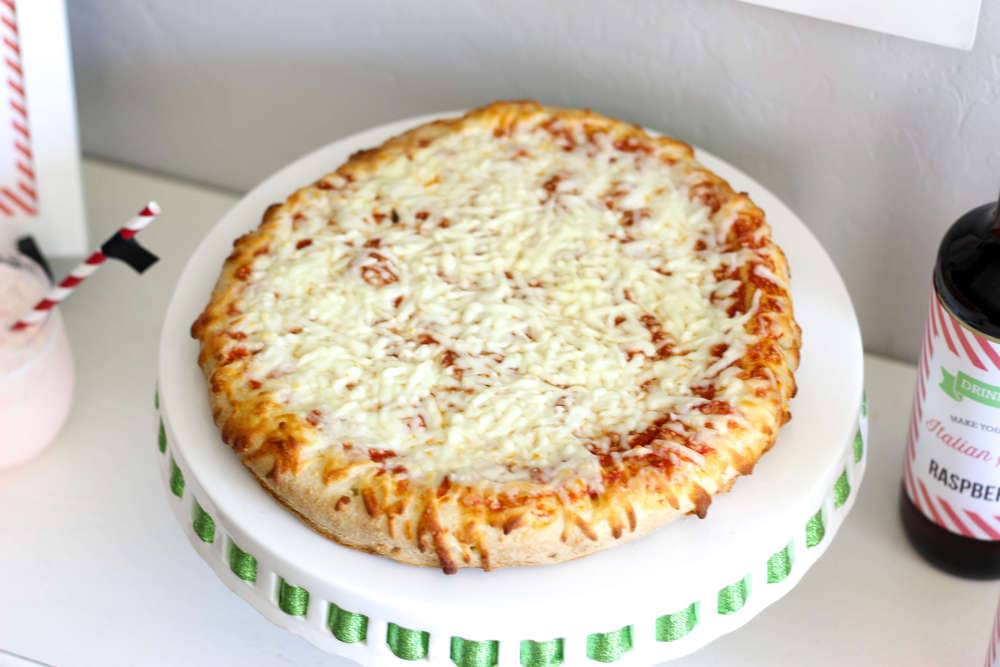 The DIGIORNO pizza also went along great with the Italian theme, making an otherwise ordinary family-night into something special and magical with a few touches I was able to create while the pizza baked!
While the pizza was in the oven, my kids and I were able to prep extra toppings for the pizzas, and enjoy mixing Italian Sodas and talking about their day. I loved the opportunity to be out of the kitchen and really enjoy our family night!


Create Your Own Pizza and Menu
I wanted to make dinner more fun by having a menu my kids could fill in. One side has the menu for the meal and the other has a list of toppings the kids could choose from. Even though I know what my kids want (ham and olives), it was still fun for them to choose their own toppings to add to DIGIORNO Original Rising Crust Four Cheese pizzas! They had fun playing chef, and we enjoyed getting the ham and olives ready while the pizza baked!
To make the menus you'll need:
FREE Printables, for personal use only
White Card Stock
Scissors or paper trimmer
Glue stick or double sided tape
You'll simply cut out the menu with scissors or a paper trimmer, fold it in half and glue it in place!
Download ALL the FREE Printables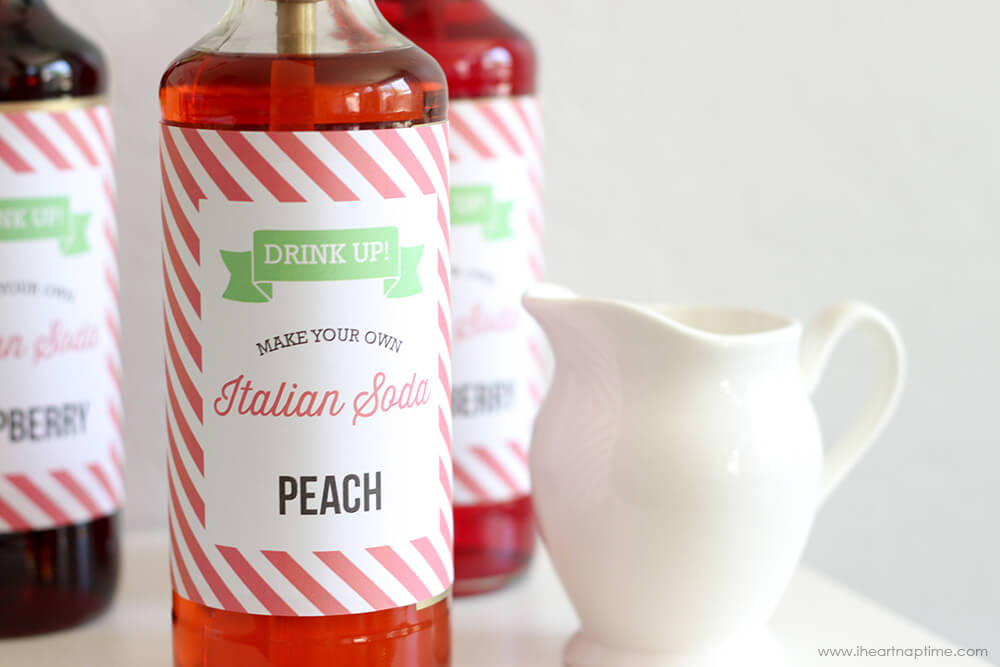 Make Your Own Italian Soda Bar
Italian soda is so easy to make. You'll just need ice, flavored syrups (and I made them extra cute with these labels), club soda, and half & half. I also included printable instructions to display on the table. My favorite combo was Peach and Strawberry! YUM!!!
Simply print out the labels, trim if needed, and use double-sided tape to attach to the bottles. It's a quick craft that really makes the party extra-special!

You can finish off dinner with your favorite activity, like family movie or game night! What special activities do you do with your family?
This post is brought to you by DIGIORNO pizza, who helped me Rise to the Occasion. For more inspiration for excellent get-togethers, check out DIGIORNO's Pinterest and Facebook pages. All opinions are 100% my own.