Road trip games + Mom's car kit …the ultimate guide to helping you be prepared for your next road trip with kids.
Going on road trips is one of my favorite things to do. If I could travel somewhere new with my family every month I totally would. Recently we traveled to VA beach to visit my husbands family and had such a blast there. It was about an 11 hour drive, so with 3 young kids I had to come up with lots of road trip games and the ultimate mom car kit.
Today I am partnering with OFF!® because personal repellents are among the essentials in my car kit. There's nothing that can ruin a vacation more than being bit by a dozen mosquitoes! Am I right? 😉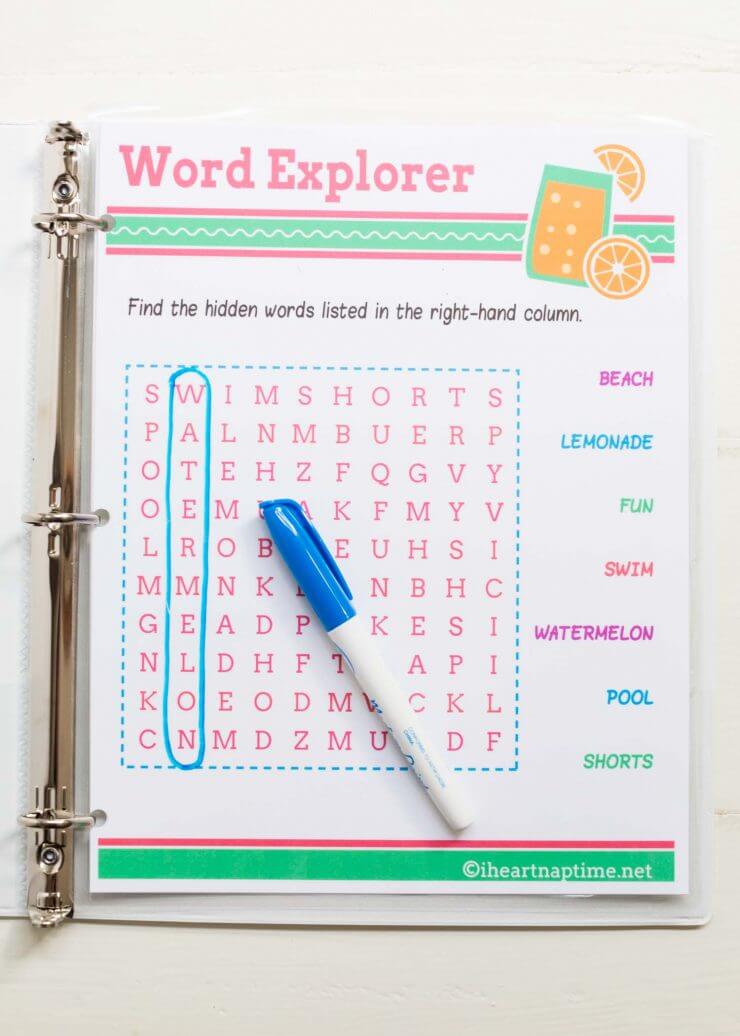 I think the ultimate key to a successful road trip is to be prepared. Here are 3 things we do to try and make sure we are covered.
Road trip games
One of my kids' favorite things to do on road trips is to make up different games or play some of the classics. Here are a few of my family's favorites:
I spy with my little eye something that is ___ (then you name a color and everyone guesses)
The license plate game …basically all you do is have each person participating write down as many different states that they can. Whoever sees the most states wins!
21 questions – guess what a person is thinking in less than 21 questions.
The counting game – see how high you can collectively count as a group, one person each taking a turn.
The alphabet game- try to go through the whole alphabet by finding letters on signs
Battle of the bands- singing your favorite songs and matching the lyrics
Kids' Activity Worksheets
I also love to bring along a binder for each kid with coloring pages and activity worksheets. I have these fun sheets available to you for your next trip! These would even be good to have on hand for the next time your kids tell your they're bored this summer too. 😉
summer word explorer
summer sudoku
tic tac toe
connect the dots
hang man
reading chart
draw & write sheet
summer fun list
sort the words
keen eye
TO DOWNLOAD FREE ROAD TRIP GAMES PRINTABLE

Road trip car kit
One thing I love to keep in the car for road trips is a dedicated "car kit." I don't know about you, but when our van is packed, it is packed to the brim. So if someone needs something out of their suit case it's going to be a process to find it. So recently I have started putting all our essentials and things we might need into this kit that is easily accessible. Here's a few things we keep inside:
Towel or blanket
Paper towels
Baby wipes
Hand sanitizer
OFF!® personal repellent
Grocery sack or trash bag
First aid kit
Extra diapers (if traveling with a baby)
Flash light
Extra water bottles
Extra change of clothes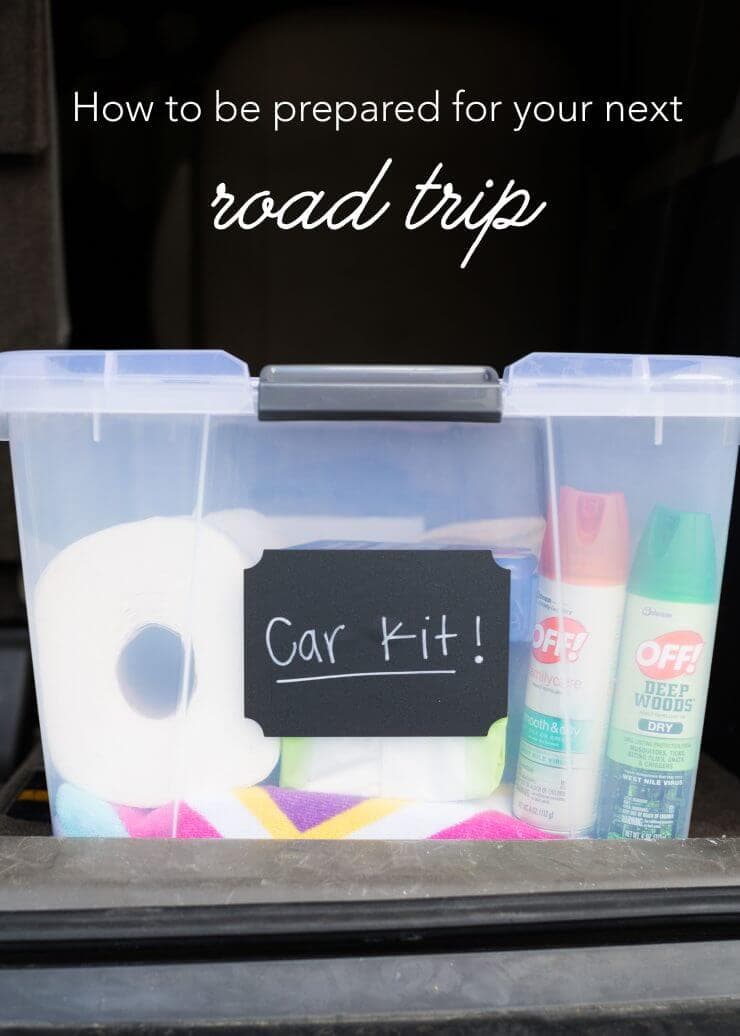 I've always got my sunscreen and OFF!® personal insect repellent in my kit for whenever we make a spontaneous stop outdoors. I am ALL about protecting my family and myself from mosquito bites. I know it's sometimes feels like one extra step in our busy lives, but it is totally worth the one extra step it in my opinion. I swear if I don't apply insect repellent to myself and kids before going on walks we would get eaten alive. There's nothing I hate worse than being bitten by mosquitoes.
I still remember visiting Bear Lake as a little girl and not wearing any insect repellent. My mom literally counted 100 mosquito bites and I remember my whole body feeling like it was on fire. My mom told me I must have really sweet blood and I've worn OFF!® personal repellent spray ever since!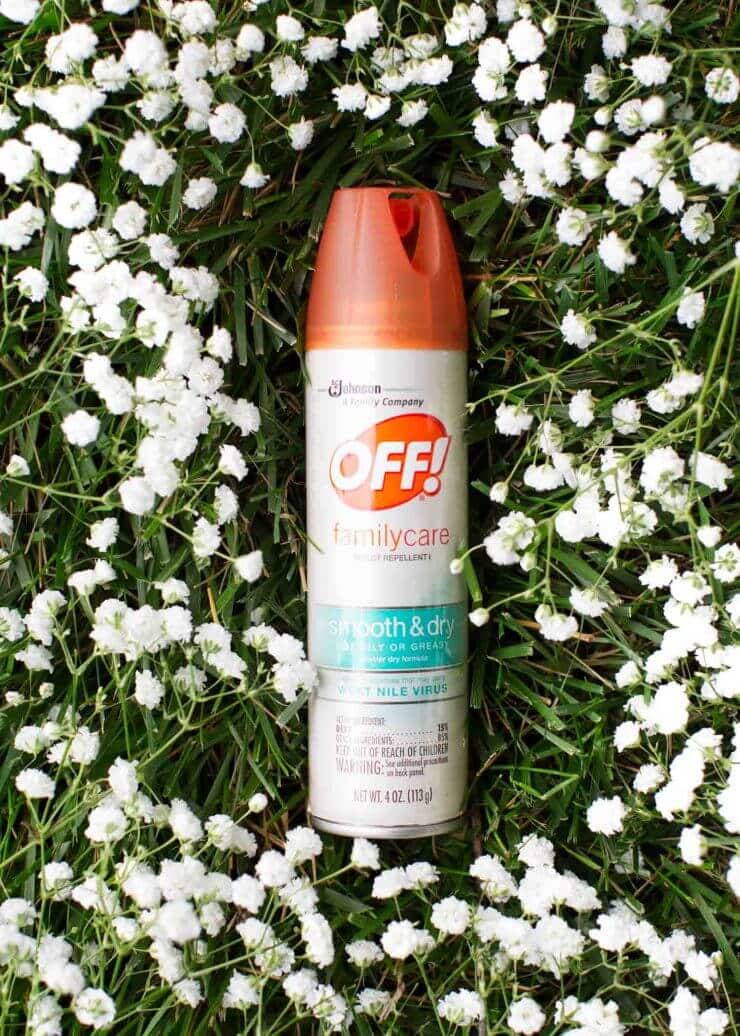 I'd love to hear what tips you have on road trips. What are your favorite road trip games?
This post was brought to you by OFF!®, a brand I trust. Thanks for supporting the brands that support I Heart Naptime. Check out their website or follow them on Facebook and Instagram for more ideas.