This homemade sidewalk chalk is easy to make, customizable, and the kids will love it!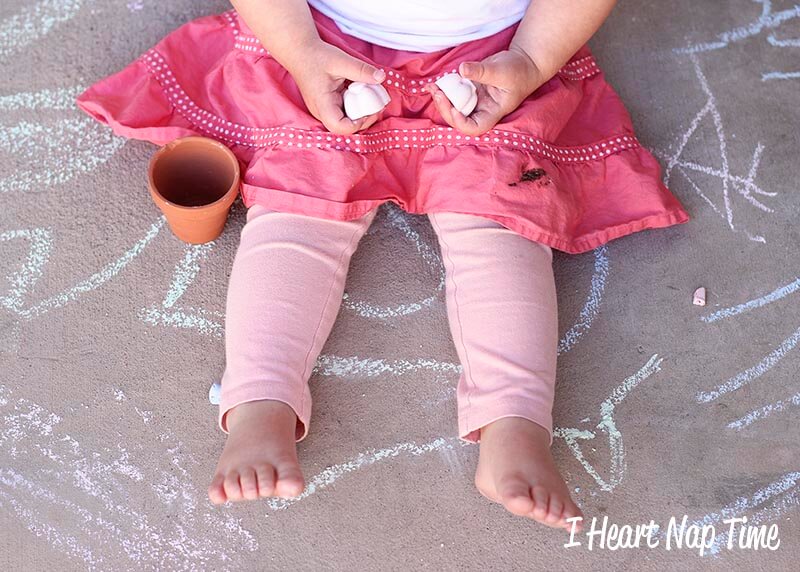 DIY Sidewalk Chalk
I don't know about you but finding activities that keep kids interested, especially during the summer, is hard work. Sidewalk chalk is one of those classic activities that kids will always find entertaining and now we are taking it to the next level! This recipe allows kids to customize their chalk with their favorite shapes and colors providing hours of fun.
The great thing about homemade sidewalk chalk is that it only takes 3 ingredients to make. If you've made my chalk paint before, you'll already have most of the ingredients on hand. Score!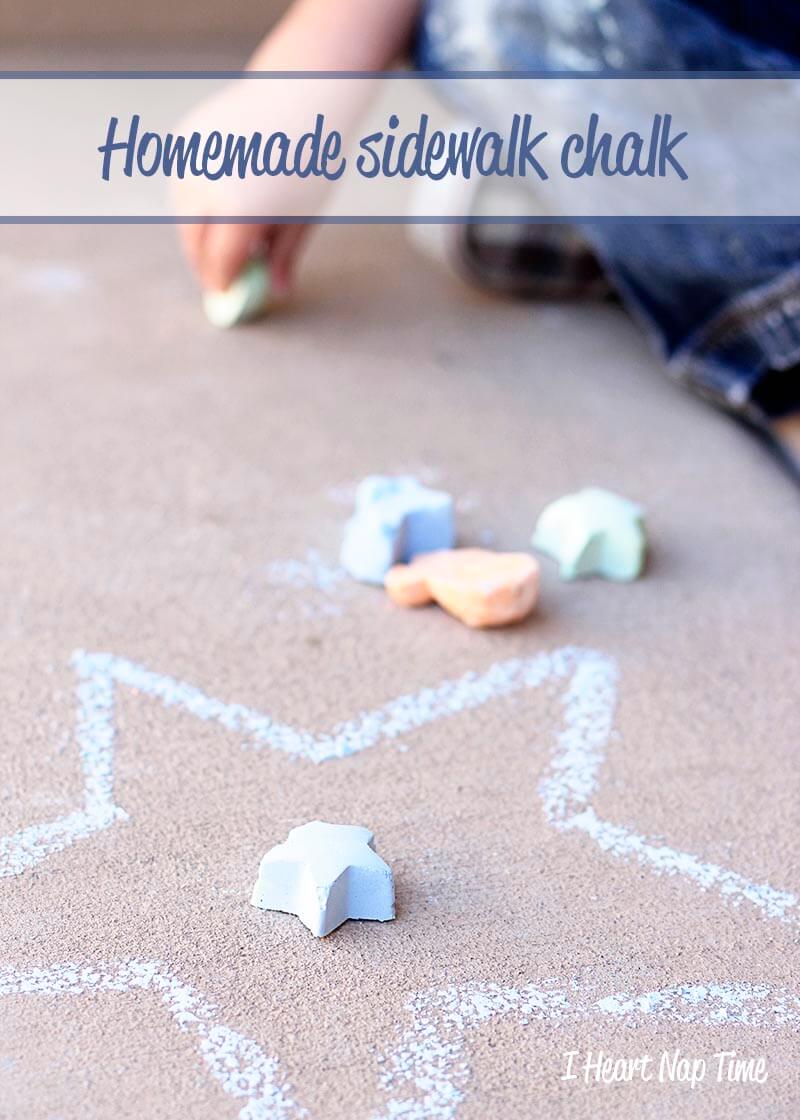 3 simple ingredients
1/4 cup warm water
1/2 cup plaster of paris
2-3 Tablespoons washable tempera paint
Other supplies needed
Candy molds/ice cube trays (I found mine at IKEA)
Disposable bowls
Plastic spoons
Paper towels or newspaper

Instructions
COMBINE. Add warm water and plaster of paris in a small bowl. Stir with spoon until clumps are removed.
STIR. Add paint and stir until combined.
POUR. Once the chalk starts to get thick (like buttercream frosting), pour mixture into molds.
WIPE. Use a damp paper towel to wipe around the edges of the mold to remove any excess paint.
DRY. Allow chalk to dry for at least 24 hours before using.
ENJOY! Take your chalk outside and have fun!
Place the flower chalk in a mini pot for a great gift idea! (picture below)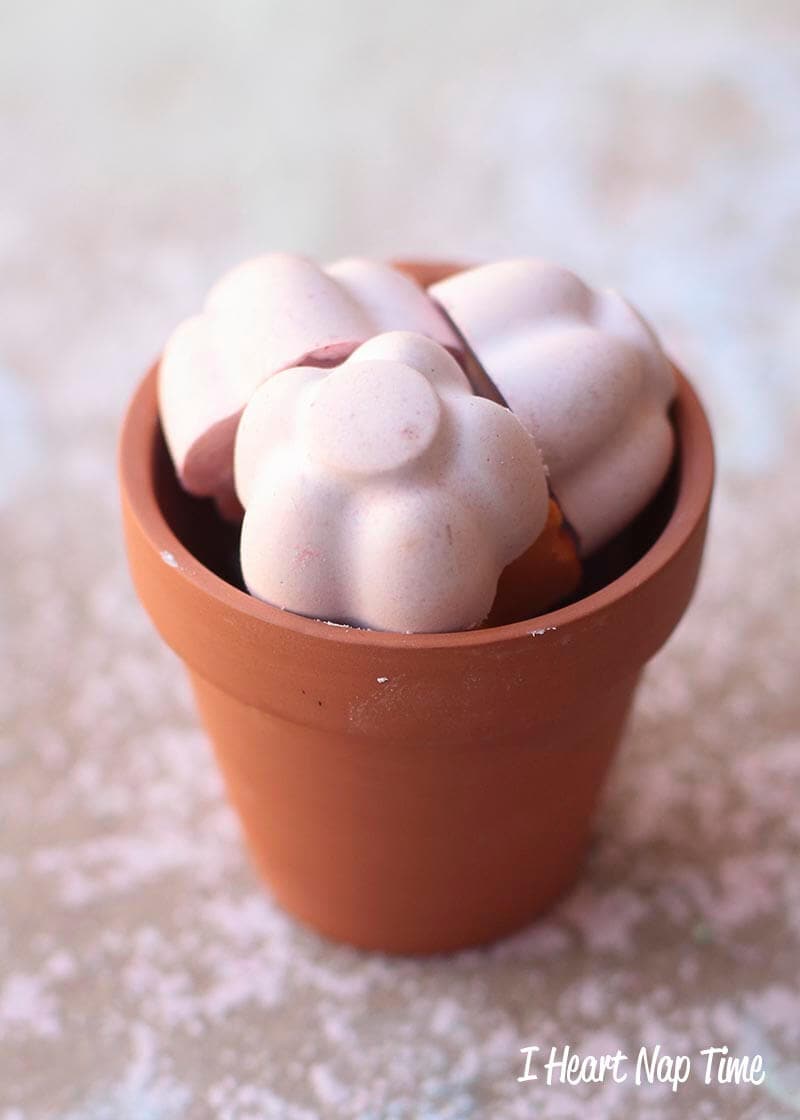 More Fun Activities: