Hello friends! Happy Tuesday! As a part of the Lowe's creative team, we are challenged each month to create something new. This month's challenge was to create something fun for summer. I decided to make homemade sidewalk chalk with my kids. They absolutely loved it. They thought it was so fun to pick their colors and shapes.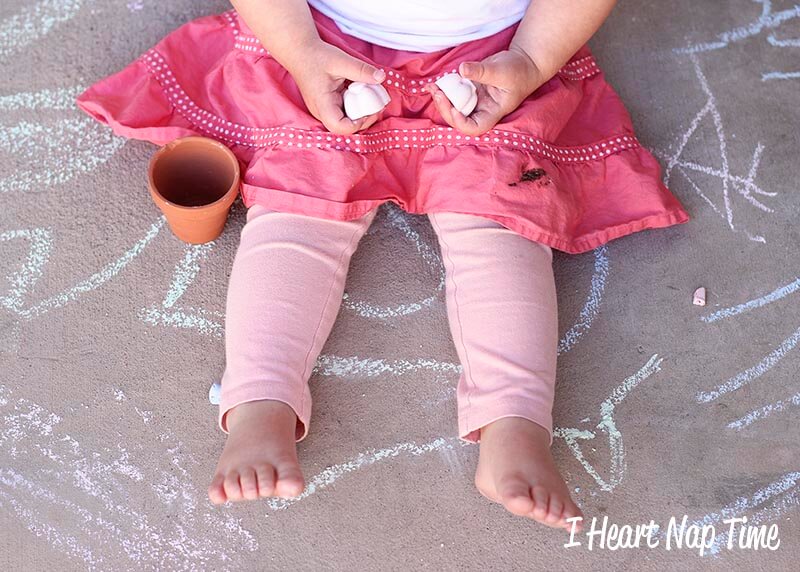 This is definitely a great project to keep the kids busy this summer. Yay for summer!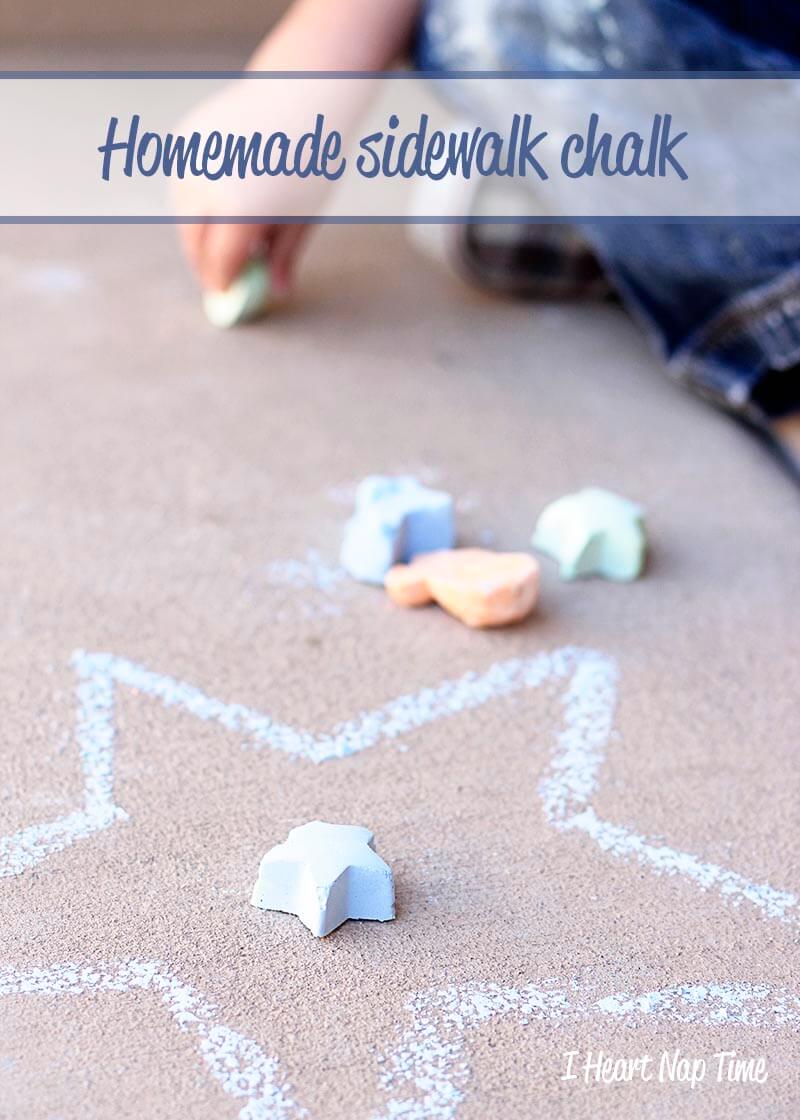 Homemade sidewalk chalk
What you need:
1/4 cup warm water
1/2 cup plaster of paris
2-3 TB washable tempera paint
Candy molds/ice cube trays (found mine at ikea)
Disposable bowls
Plastic spoons
Paper towels or newspaper
Instructions:
Combine warm water and plaster of paris in a small bowl. Stir with spoon until clumps are removed.
Add paint and stir until combined.
Once the chalk starts to get thick (like buttercream frosting) pour mixture into molds.
Wipe around the edges of the mold with a damp paper towel to remove any excess paint.
Allow chalk to dry for at least 24 hours before using.
Take your chalk outside and let your kids go wild!
Place the flower chalk in a mini pot and it makes a great gift!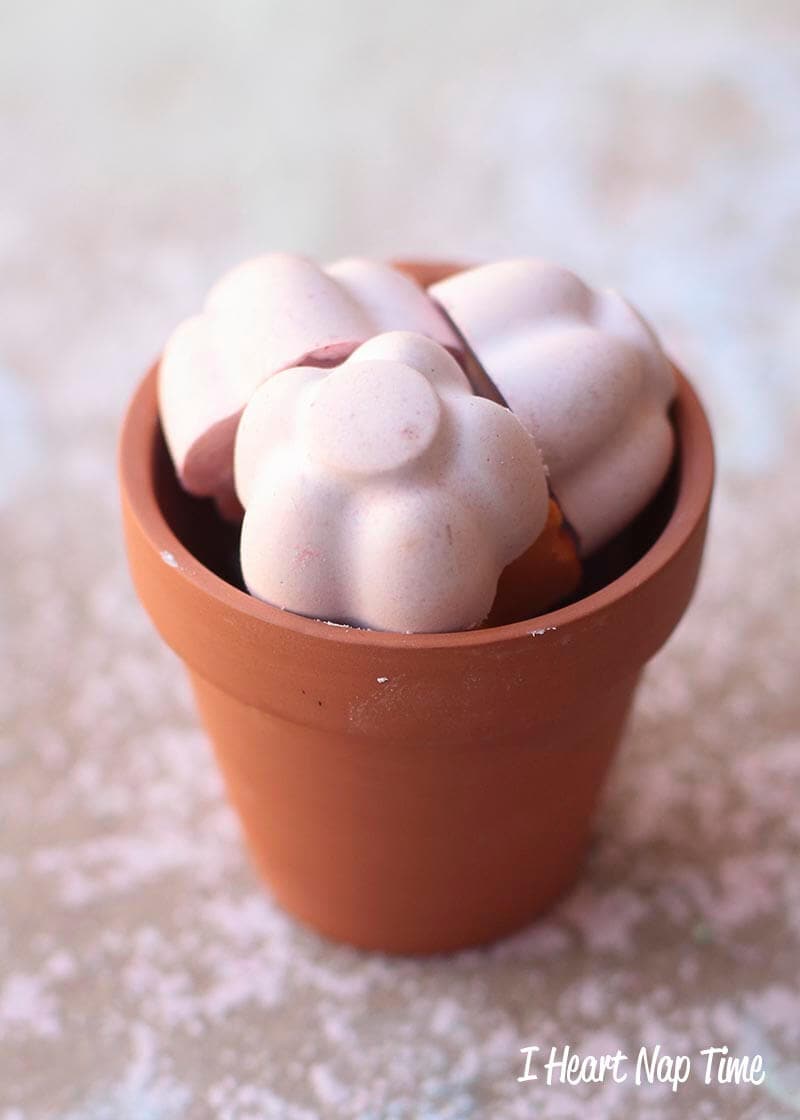 The great thing about homemade sidewalk chalk is that it only takes 3 ingredients to make. If you've made my chalk paint before, you'll already have most of the ingredients on hand. Score!

Click HERE for more craft ideas.
Thanks for reading! Have a great day!