20 DIY Spring Wreaths…great ideas for brightening up your home this Spring! Step by step instructions to help you create beautiful decor.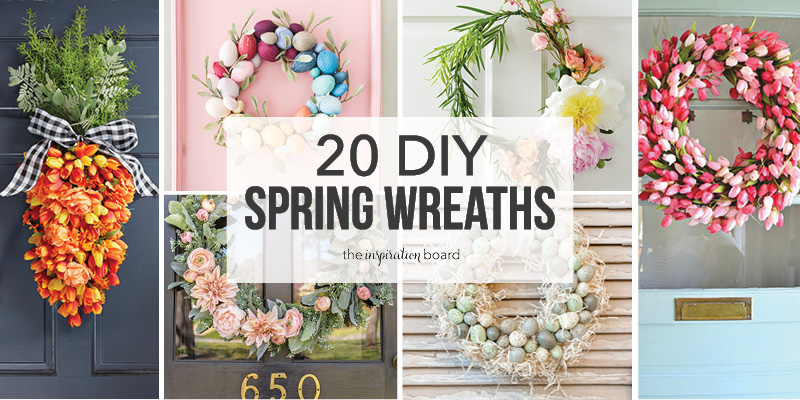 The Magic of Spring
I am counting down the days until Spring. I don't know about you but I am ready to put our snow clothes into storage and bring out the sandals and shorts! Just seeing the green grass makes me so happy. I have definitely missed having picnics and barbeques. Spring is a wonderful time of the year. There are more outdoor events, morning walks, and swim parties. I cannot wait!
One way to fully embrace the magic of spring is to create and up your own wreath! This adds so much color and life to the front door, letting the world know that you love spring! Below are 20 wreath ideas that you can create yourself, just click on the link and follow the instructions. Have a wonderful spring!
20 DIY Spring Wreaths
Gorgeous designs for your front door this Spring! These DIY masterpieces are sure to put you in a great mood and will impress anyone walking down your street.
Rainbow Easter Egg Wreath
Bring in all the colors of the rainbow with this fun Easter egg wreath! It's cute, affordable, and perfect for Spring.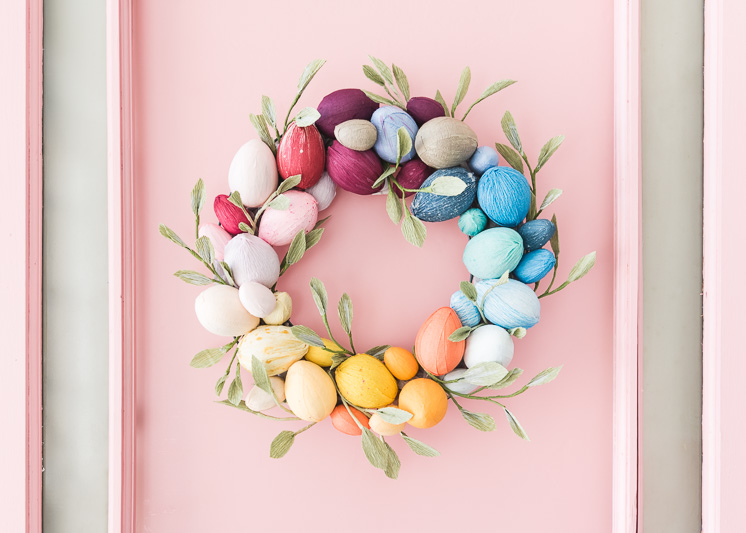 Rainbow Easter Egg Wreath via Lars
Sage and Blush Wreath
This wreath sure is dreamy! The blush pinks and greenery embody what Spring is and they look amazing together.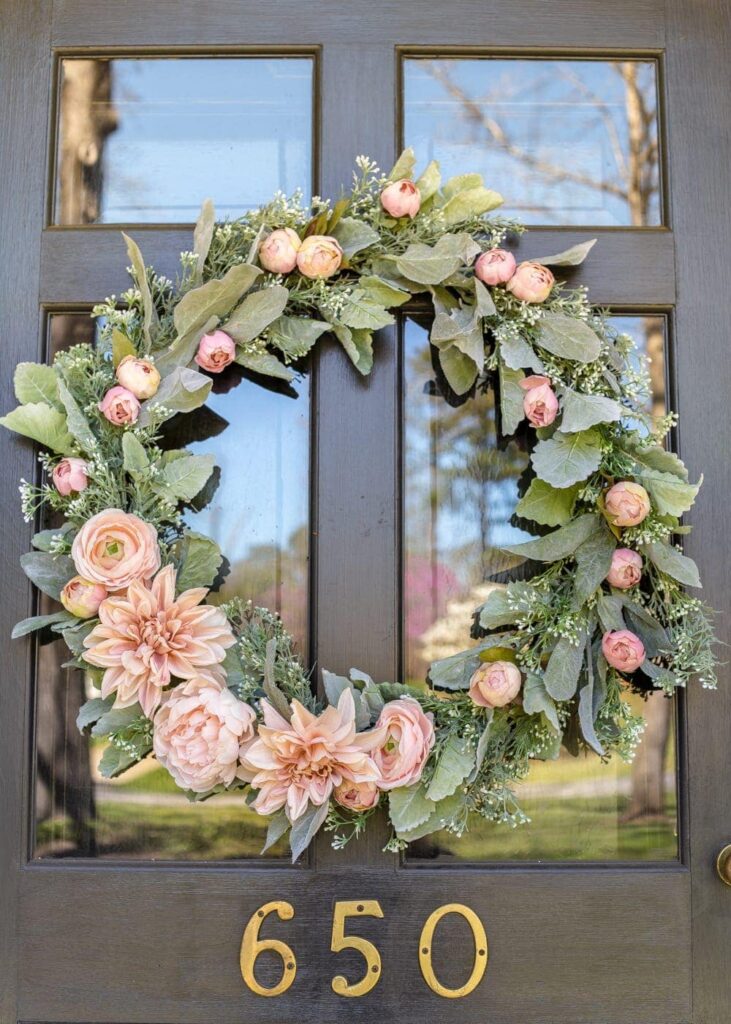 DIY Sage and Blush Spring Wreath via Bless'er House
Pretty Fresh Flower Wreath
Who doesn't love fresh flowers?! This wreath is breathtaking and is a fun project for those who love working with flowers.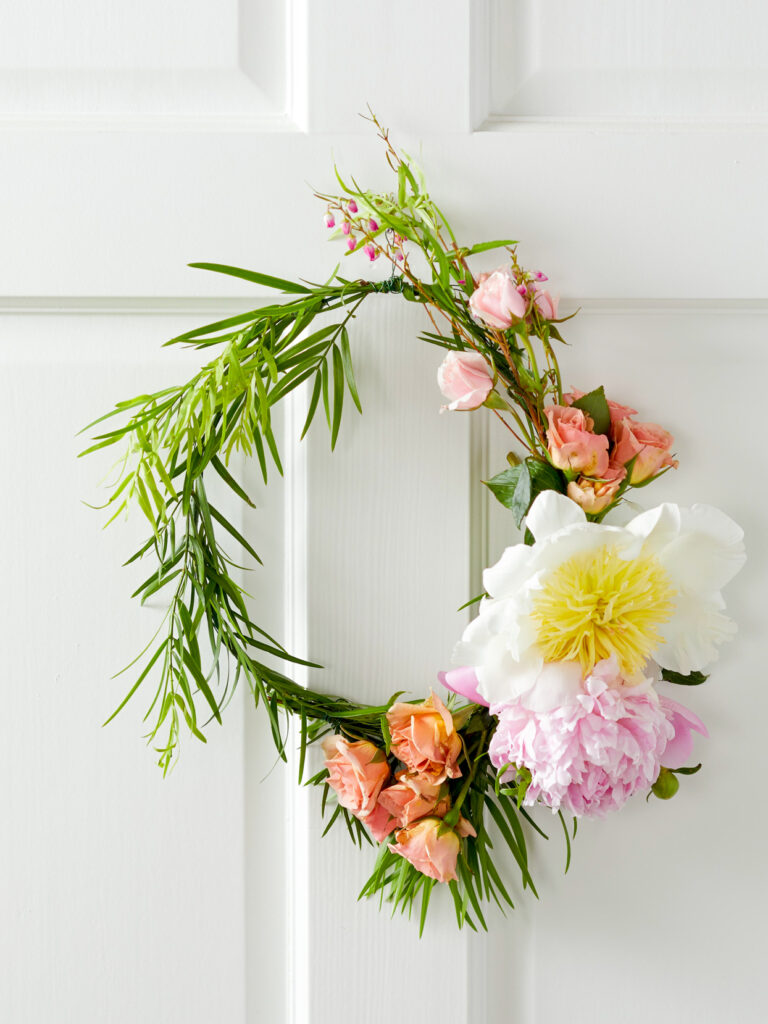 Pretty DIY Fresh Flower Wreath via Better Homes and Gardens
Tulip Wreath
Wow. This is simply amazing. Tulips are an iconic Spring flower and this wreath is letting them shine! Put this on your door and you'll definitely be getting compliments.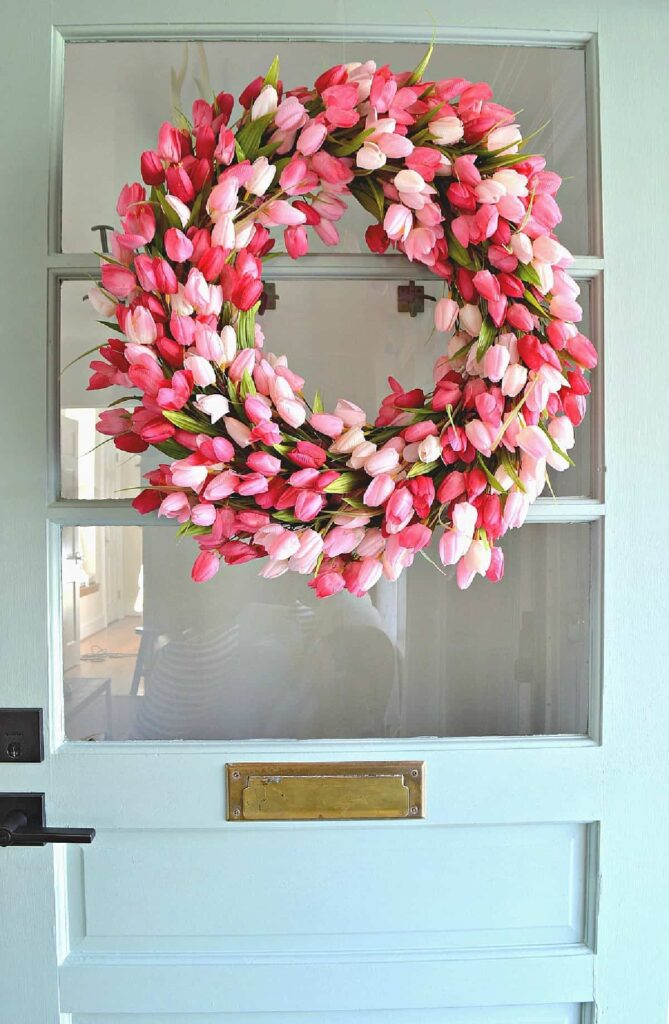 Easy Tulip Wreath DIY via Chatfield Court
Spring Butterfly Wreath
Try something different by placing vibrant butterflies on your wreath. This door is definitely ready for Spring.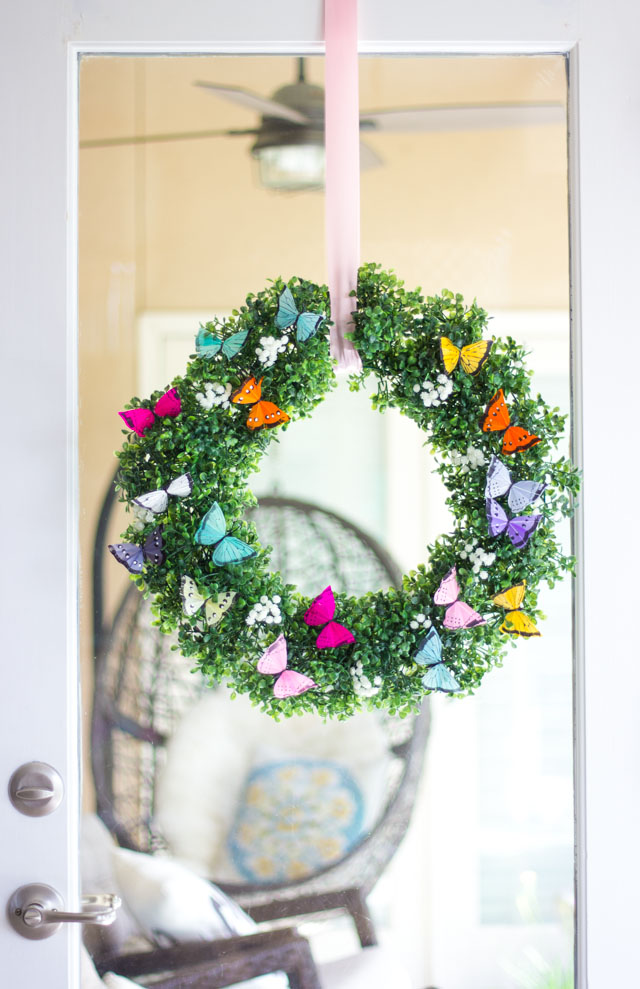 The Prettiest DIY Spring Butterfly Wreath via Design Improvised
Cupcake Liner Flower Wreath
Feeling extra crafty? Try creating this cupcake liner masterpiece! I didn't know paper could look so beautiful!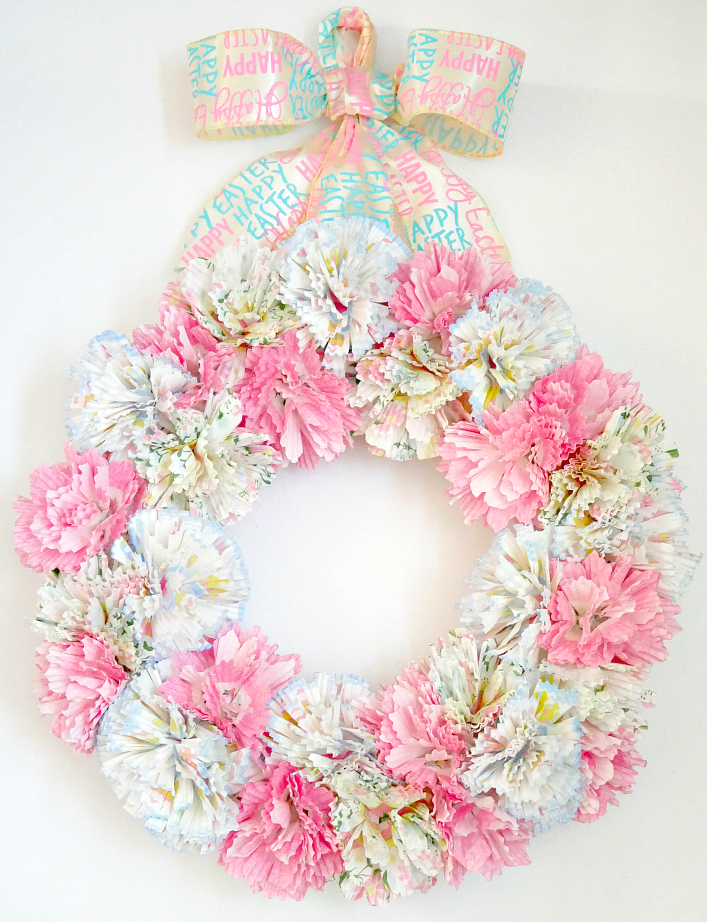 Spring Cupcake Liner Flower Wreath via My Pinterventures
Easy Easter Wreath
This has got to be one of my favorites! Simple, cute, and colorful. This is one wreath that would look great with any door color.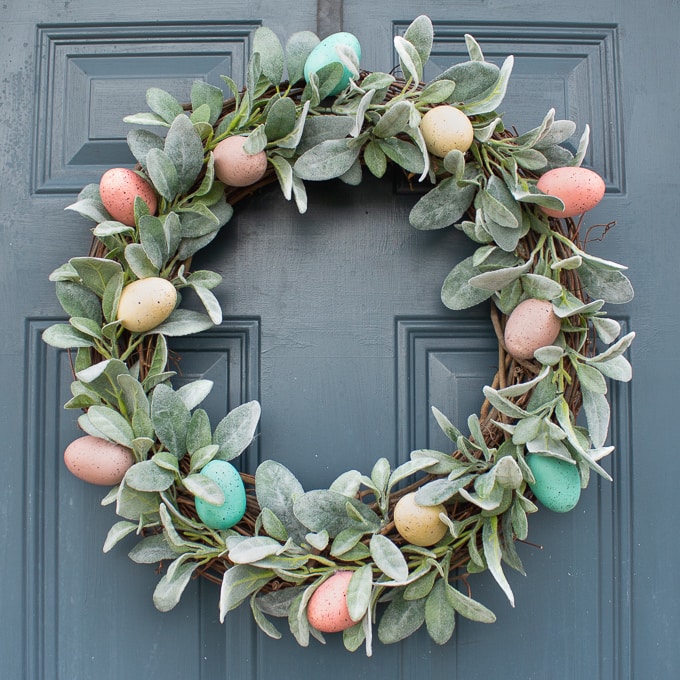 Easy DIY Easter Wreath via Handmade Weekly
Bunny Pom Pom Wreath
If you are in the pom pom making mood then this is the wreath for you! I am loving the cute bunny ears on this one.
Bunny Pom Pom Wreath DIY via A Beautiful Mess
Pom Pom Embroidery Hoop
Here's a beautiful boho-style Spring wreath. It's very simple to put together and gives the house a whimsical look.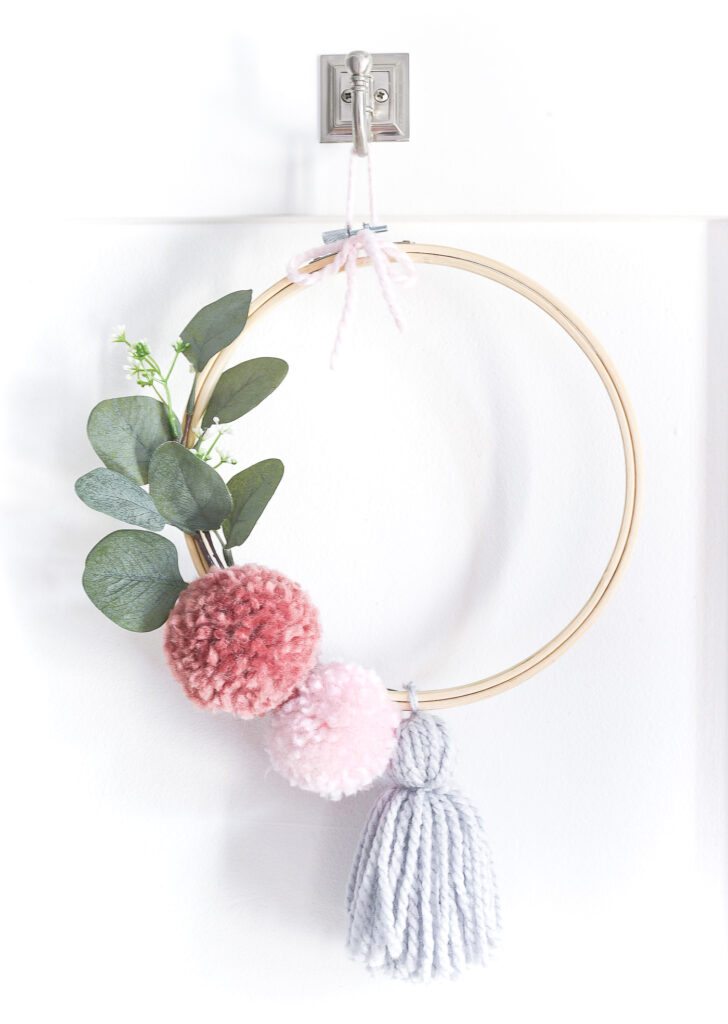 Pom Pom Embroidery Hoop Wreath For Spring via It All Started With Paint
Speckled Egg Wreath
The speckled eggs and straw make this wreath super unique. It actually looks like a beautiful bird's nest. So cool!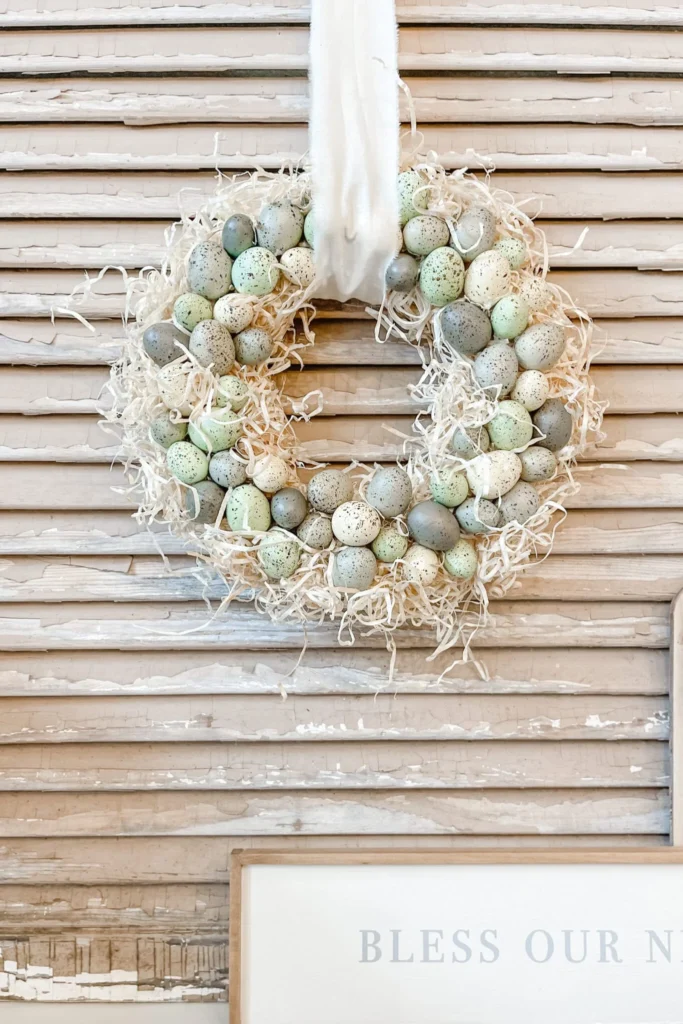 Speckled Egg Wreath DIY via Live Oak Nest
Egg Hoop Wreath
The moss and bright eggs in this wreath are so fun. You will have fun making this one and choosing whichever color of eggs and bow you like!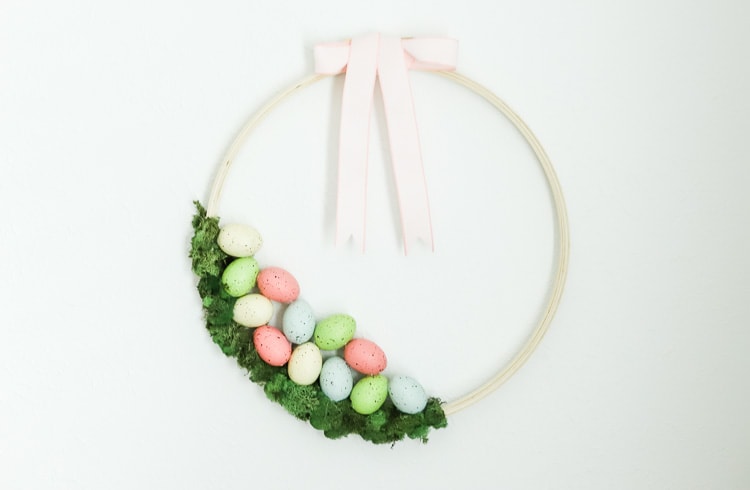 DIY Embroidery Hoop Wreath via Run to Radiance
Tulip and Burlap Wreath
The colorful tulips in this one are so pretty. I love how the burlap is intertwined into the wreath giving off some major Spring vibes.
Tulip Wreath via Polkadot Chair
Baby's Breath Wreath
Baby's Breath has got to be up there in my list of favorite flowers. It looks so breathtaking and this wreath is simply stunning.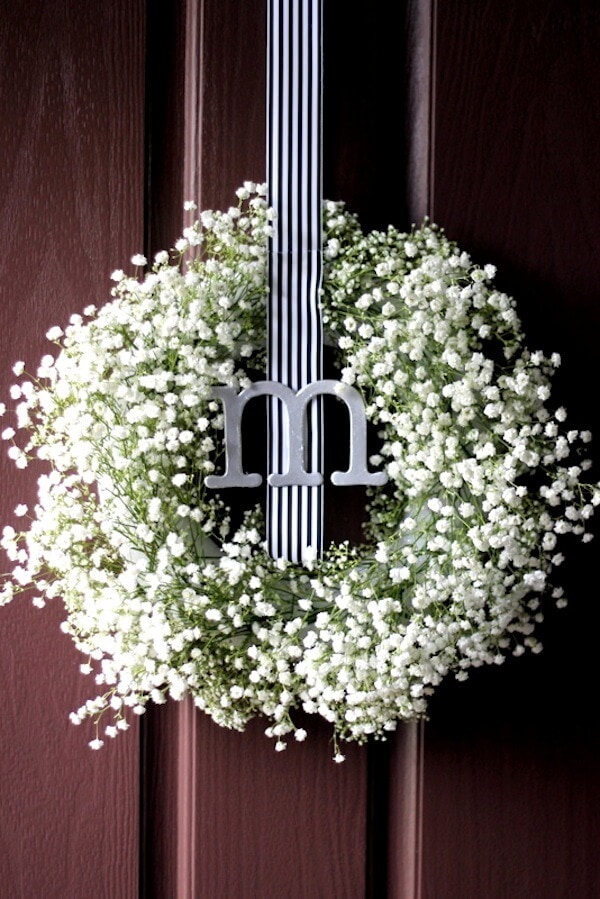 Baby's Breath Wreath via Two Delighted
Nature Basket Wreath
Did you know you could turn a basket into a beautiful wreath? I didn't! I am absolutely loving the nature vibe of this one.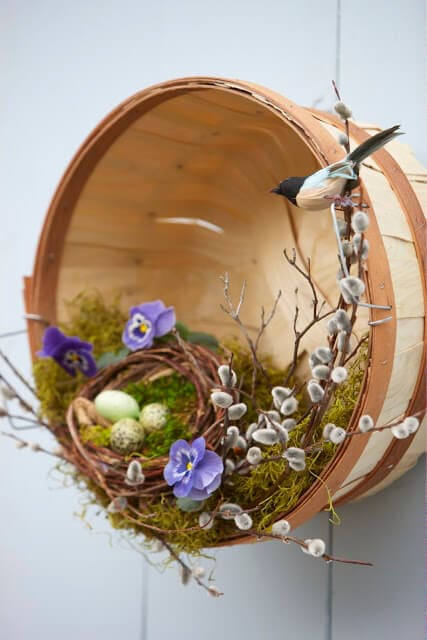 Nature Basket Wreath via Karen Lidbeck-Brent
Simply Spring Wreath
The eggs next in this wreath is so fun! The dainty wildflowers, greenery, and burlap bow give this door a great look.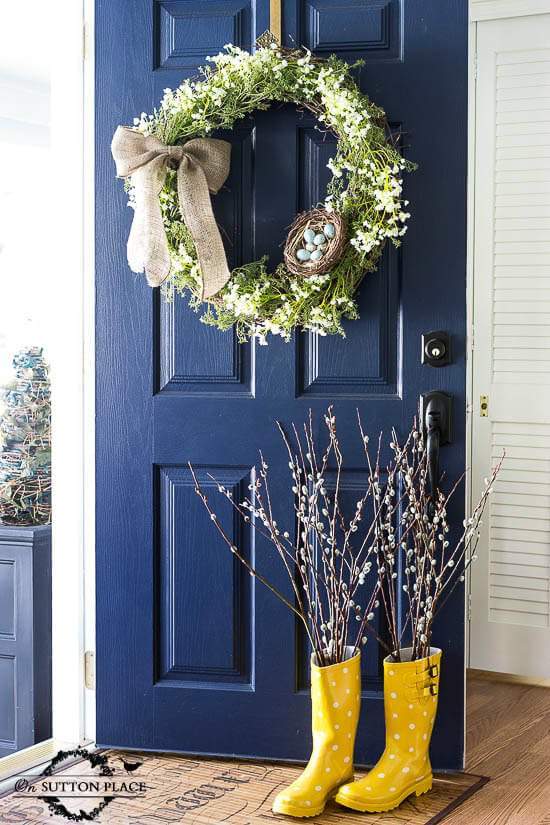 Simply Spring Wreath via On Sutton Place
Bunny Boxwood Wreath
This Bunny Boxwood Wreath can be placed outdoors or indoors and is so darn cute. I love the leafy Easter bunny outline.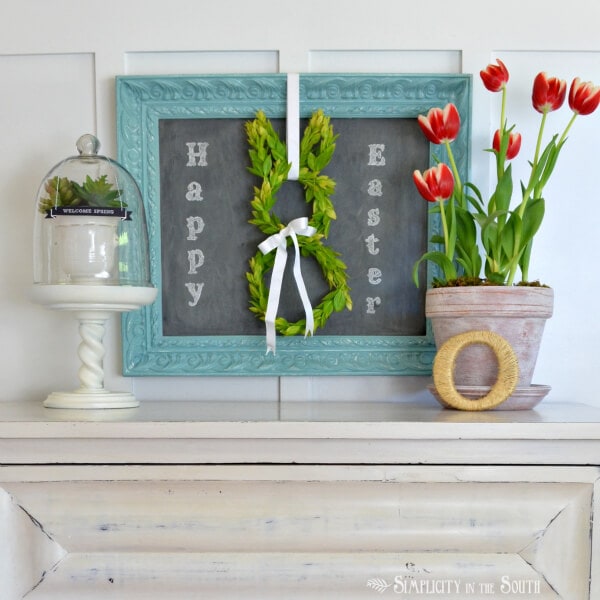 Bunny Boxwood Wreath via Simplicity in the South
Felt Flower Wreath
This wreath is covered in felt flowers and looks amazing! If you love arts and crafts this is a great option for you.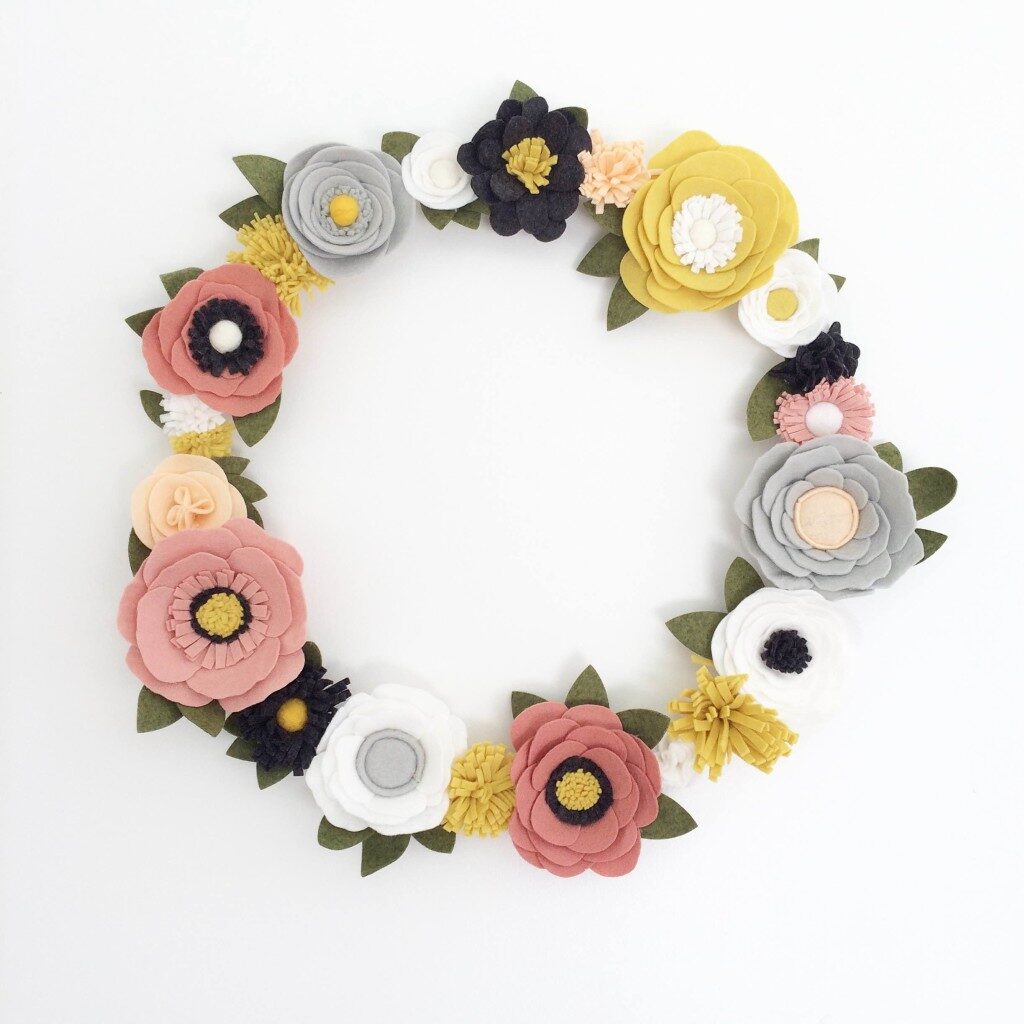 Felt Flower Wreath via Craftiness is not Optional
Spring Watering Can Wreath
This gorgeous farmhouse wreath is rustic and romantic. The eggs and tulips make this a great Easter wreath!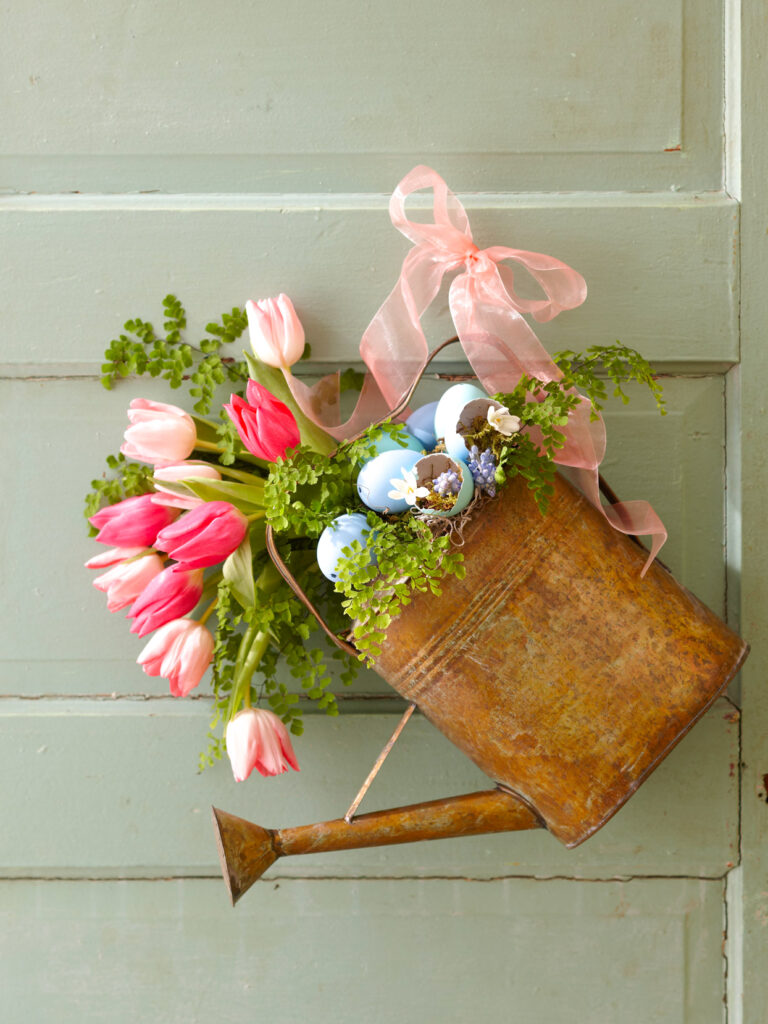 Spring Watering Can with Flowers via Better Homes and Gardens
Tulip Carrot Wreath
This is so creative and I absolutely love it. Create a carrot by using some orange and yellow tulips and greenery.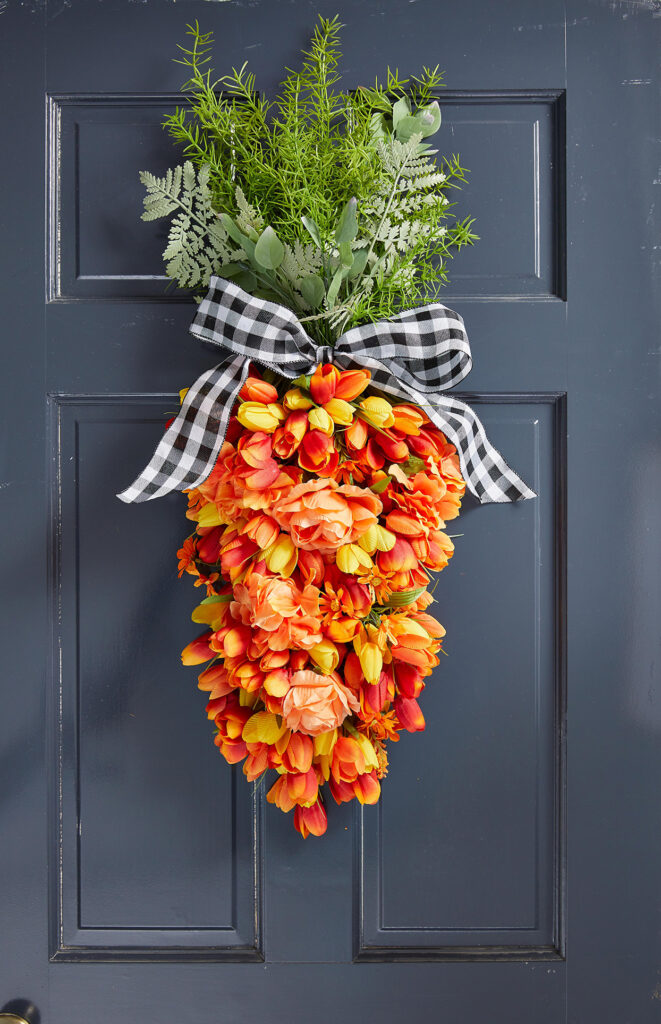 Tulip Carrot Wreath via Better Homes and Gardens
More Spring Ideas