50 No Candy Easter Basket Ideas
50 No Candy Easter Basket Ideas…great inspiration for easter baskets other than candy. Surprise your kids with little things that they will love!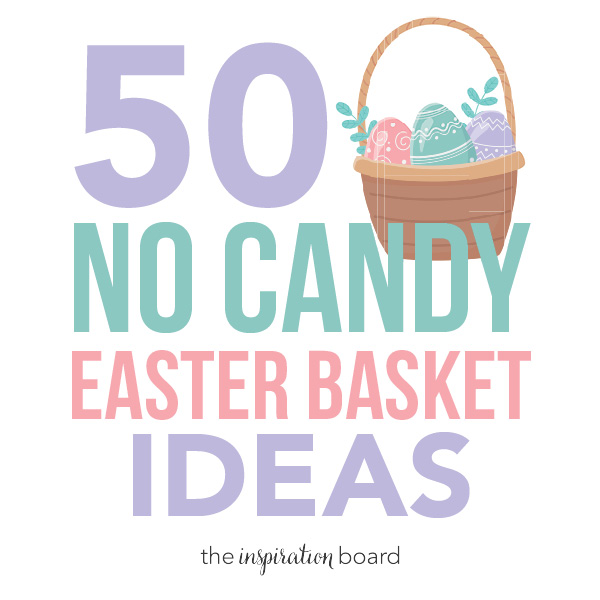 Easter Morning
Easter is an amazing holiday. Not only do we get to remember the reason for the season, but we also get to shower our loved ones with little treats and gifts! I remember waking up on Easter morning and running around the house with my siblings trying to find where the Easter bunny had hidden our baskets and eggs. It was so much fun and I looked forward to it all year. I will now get to do that for my children and it's so exciting!
Below you'll find 50 ideas for Easter Baskets that aren't candy. Now don't get me wrong, I am definitely not against candy but I also don't think the baskets need to be filled to the brim with it. In my experience, kids like the small little gifts the best, and I'd prefer they don't eat candy for breakfast, lunch, and dinner that day so it's a win-win for everyone!
50 Easter Bakset Ideas for the Entire Family
Markers and Crayons
Eggs Full of Cheerios
Character Bandaids
Fun Toothbrush
Play Dough
Silly Putty
Puzzles
Barbies
Superheros
Sand Toys
Pool Toys (squirt guns, goggles, etc.)
Movies
Bouncy Balls
Legos
Letters and Shapes for Bath Time
Eggs full of small toys
Blocks
New Sippy Cups or Water Bottles
Hair Accessories
Nail Polish
Mud Mask
Movie Tickets
Stuffed Animal
USB Drive
Trail mix & Jerky
Cologne
Baseball Cards
Personalized Stationary
New Pajamas
Sunglasses
Admission passes to the zoo, museum, etc.
Gas Card
Stickers
Children's Bible
Bunny Ears
Crazy Socks
New Books
Jump Rope
Money or Gift Cards
Board Game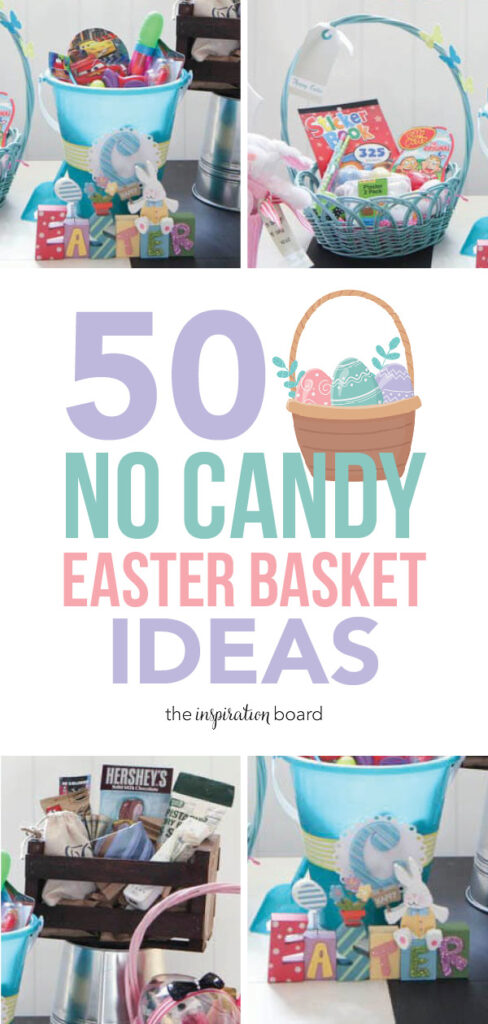 More Easter Fun