I love making DIY banners! I'm pretty sure I make a banner for every holiday. They are so simple and inexpensive to make. DIY banners seem to add that final touch.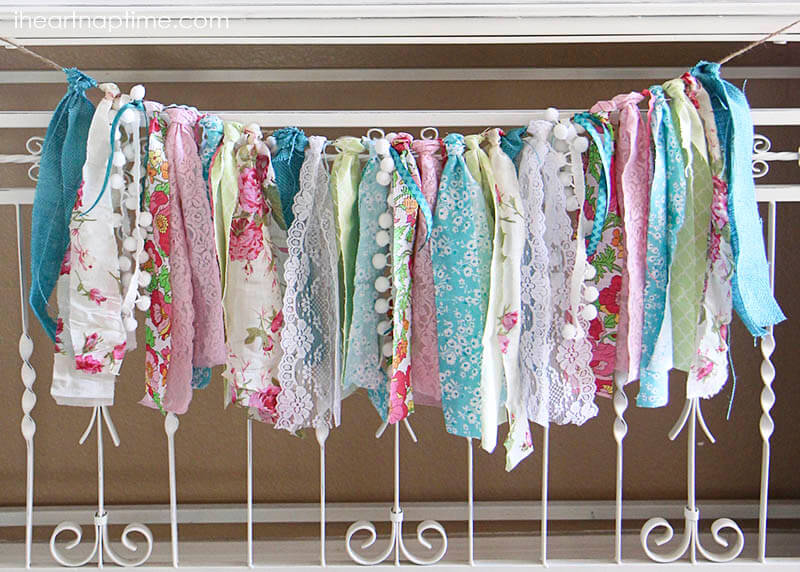 As I was thinking about Spring and Easter decor I thought I would simplify this year and just make a banner. We're getting ready to move across the country in May, so I have been slowly getting rid of my 'extra stuff'. After going through all my fabrics, I decided to make a fabric scrap banner. I have so many scraps laying around and some pieces that are only 1/4 yard. So of course I put all my "unused" fabric to good use. These banners have been around for awhile, I'm surprised I haven't shared a tutorial sooner. I love how mine turned out for Spring! Want to make one of your own? Follow the simple tutorial below.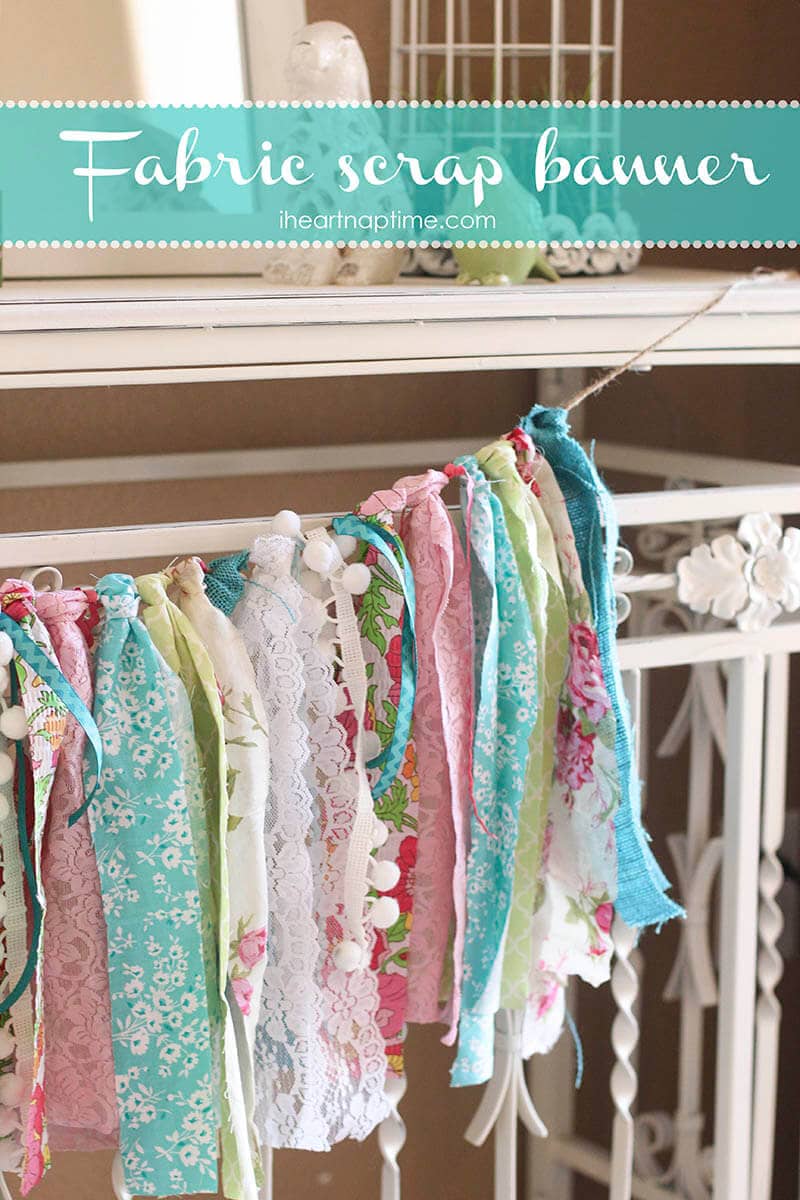 Supplies:
Fabric ( I used 5 different patterns)
Ribbon and lace
Scissors
Instructions:
1. Gather all your fabric and supplies.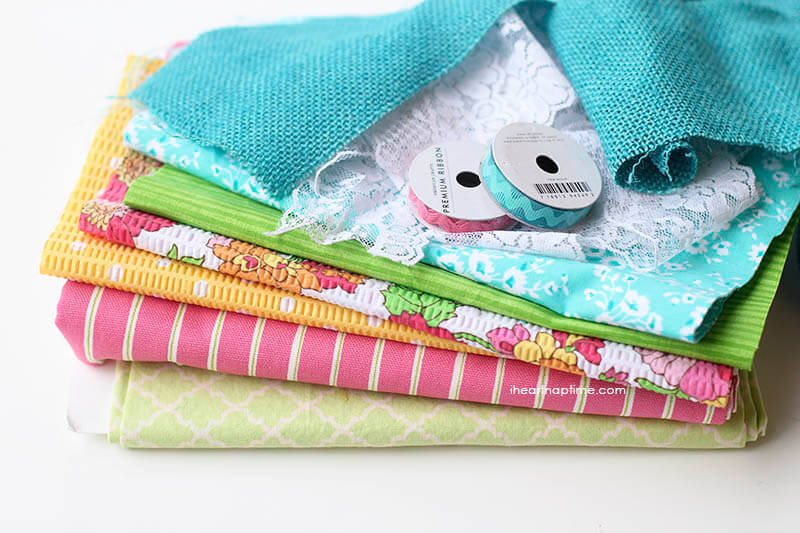 2. Cut your fabric and ribbon into strips. They don't need to be perfect. I cut my fabric strips 2 x 27 inches and my ribbon about 20 inches. You could cut yours longer or shorter, depending on how long you wanted your banner.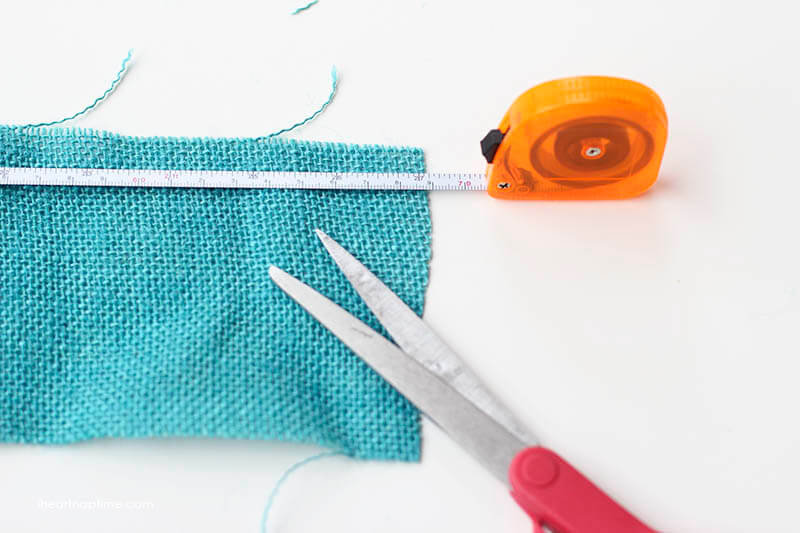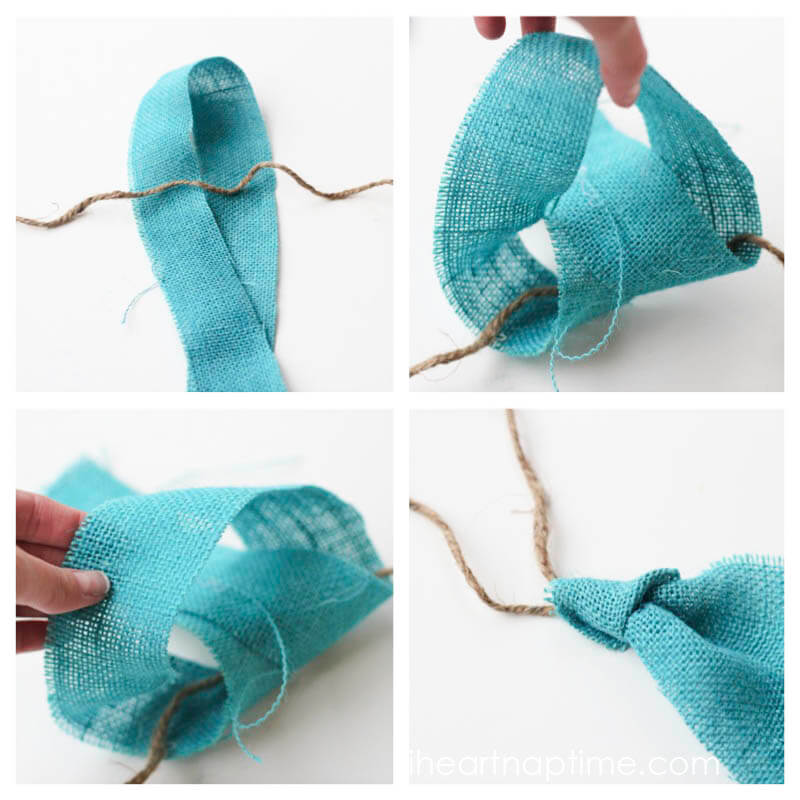 3. Cut your jute the length you would like and then lay it on the ground. Fold your strip in half and place the jute on top. Then pull your two ends through the loop and pull tight. This will form your knot.

4. Continue with step 3 until you have filled your banner. Do the same thing with ribbon and trims. My whole banner has about 35 strips.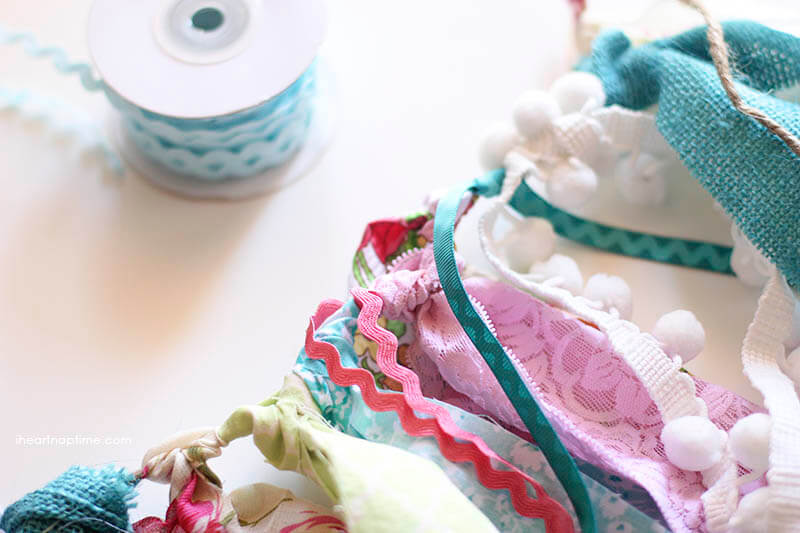 Get creative. There are so many ways you can personalize your fabric scrap banner. I've made these for Birthday parties as well as decor. It's a great way to use up those fabric scraps. 😉