Printable Pumpkin Carving Patterns
FREE Printable Pumpkin Carving Patterns…clever designs to help you carve your best pumpkin yet!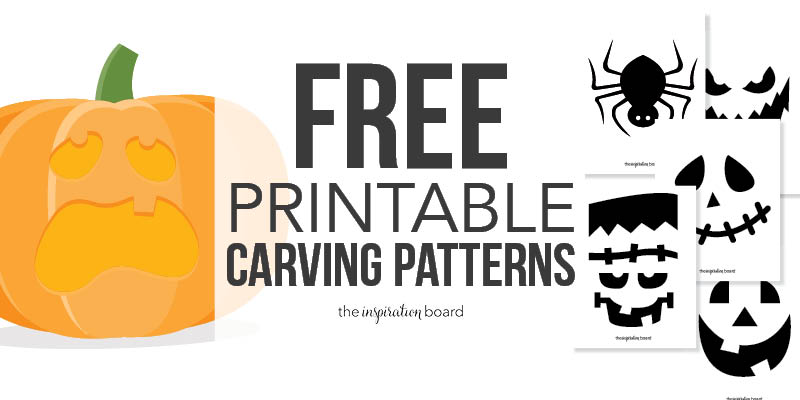 Easy Pumpkin Carving Designs
Carving pumpkins is one of my all-time favorite fall activities. I love that I can create something so special out of a pumpkin! Nothing beats the feeling of going outside for the first time to see your pumpkin all lit up at night. It's truly magical!
As fun as carving pumpkins is, it can be difficult to decide what to carve and many designs can be complex and time consuming. I have put together some unique, simple, and fun pumpkin carving patterns to help. These designs are absolutely perfect for fall and easy enough for beginners! You can also check out 25 clever pumpkin carving ideas for more inspiration.
What You'll Need
Fresh pumpkin: When picking a pumpkin, it's important to find one that's firm to the touch and has a flat base. Most importantly, choose the one that you like!
Pumpkin carving stencils: Choose a template from below and download it for free! Print it out and attach to your pumpkin to start carving!
Knife: Using a sharp serrated knife is so important when carving pumpkins. You may also need a paring knife for smaller details.
Ice cream scoop/spoon: Use an ice cream scoop or large spoon to get all of the pumpkin gunk and seeds out. This will keep your hands clean and ensure that the pumpkin is hollow and ready for carving!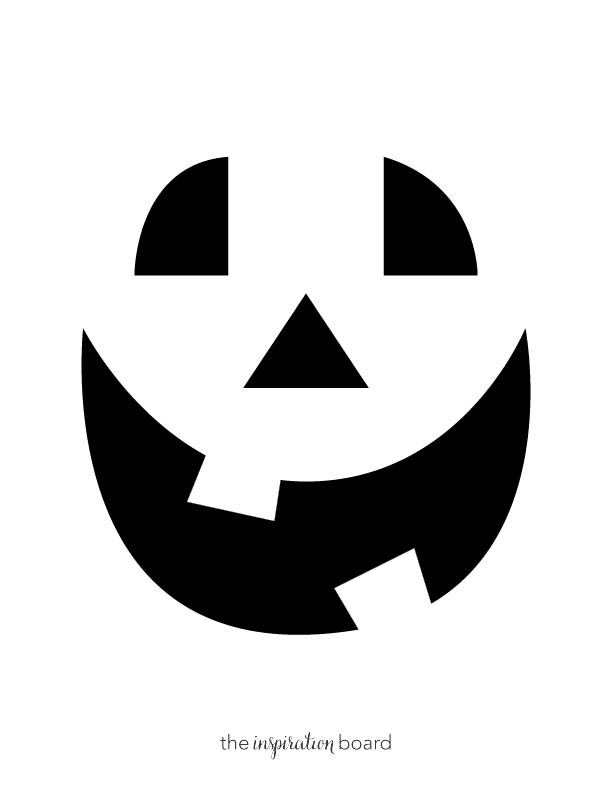 How Do You Carve a Pumpkin Template?
Print out the template.
Make a circular cut (create a lid) at the top of a fresh pumpkin.
Take off the lid and use a spoon to empty out the gunk and seeds.
Attach you template using tape to one side of your hollowed pumpkin.
Use a sharp serrated knife to carve on the outside of the template lines.
Take the template off and punch the carved pieces through to the inside of the pumpkin.
Clean out the pieces of the pumpkin and put the lid back on top.
Place a light inside and see your pumpkin shine!
Free Printable Pumpkin Carving Templates
Below you will find 8 different spooky, cute, and festive pumpkin carving templates. These patterns are simple to carve through and will help you create the perfect fall jack-o-lantern. Have fun!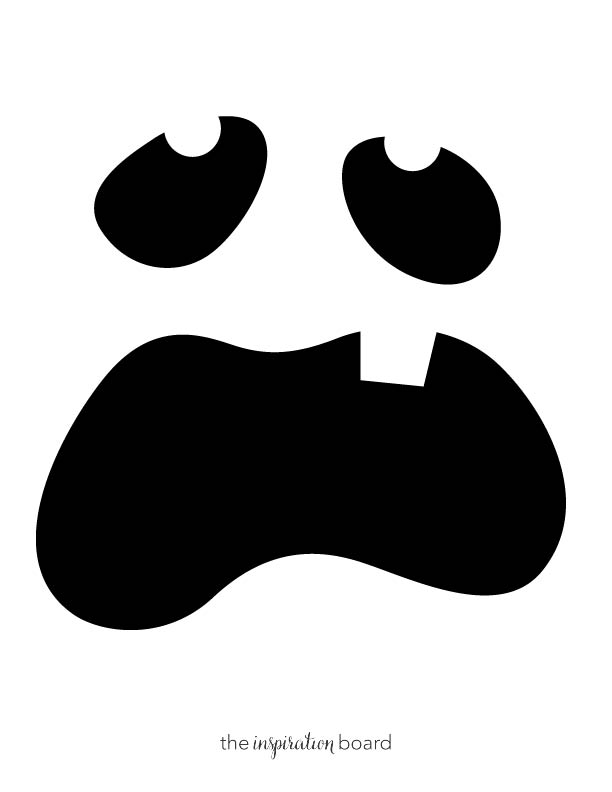 More Fall Inspiration: