15 FREE fall printables…cute ideas for making this fall the best yet!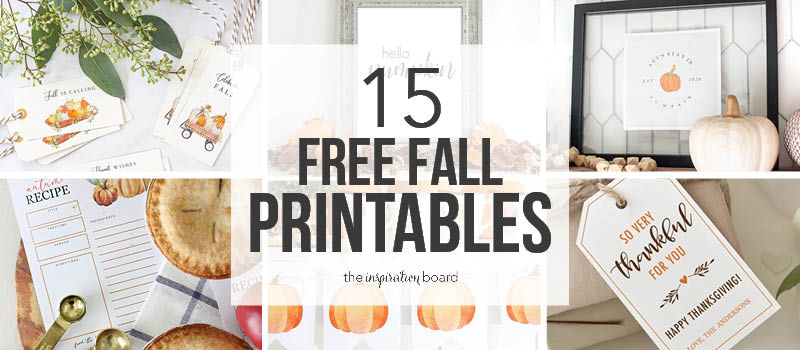 A Wonderful Time of the Year!
Fall is a wonderful time of the year! Growing up, I remember playing with with my siblings in the corn fields and picking out a pumpkin from the pumpkin patch every fall! We always got delicious caramel apple cider to warm us up afterwards. There is something special about fall. The temperature cools down, the leaves start to change colors, and there even seems to be more laughter in the air!
One of my all time favorite things to do during fall is decorating! I love putting decor in my home that is fun and festive. Below, are 15 adorable and FREE printables that you can use to decorate your home, pair with gifts, keep yummy recipes, and more! I've also included some fun Halloween and Thanksgiving printables.
Gift Tags
These festive tags are great additions to gifts for friends and family. Everything from the pictures to the string is breathtaking!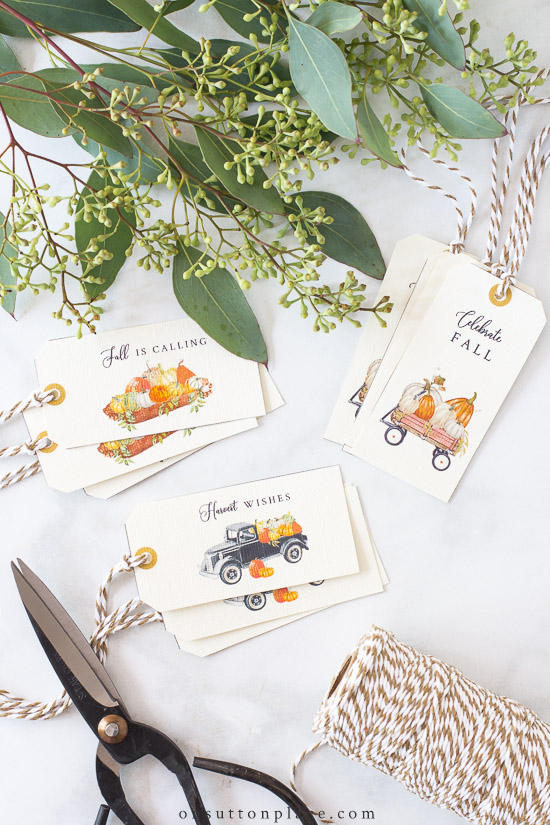 FREE Printable Fall Gift Tags via On Sutton Place
Pumpkin Spice Printable
Add some festive decor to your home with this pumpkin spice printable. The neutral colors will look amazing paired with your other fall decorations!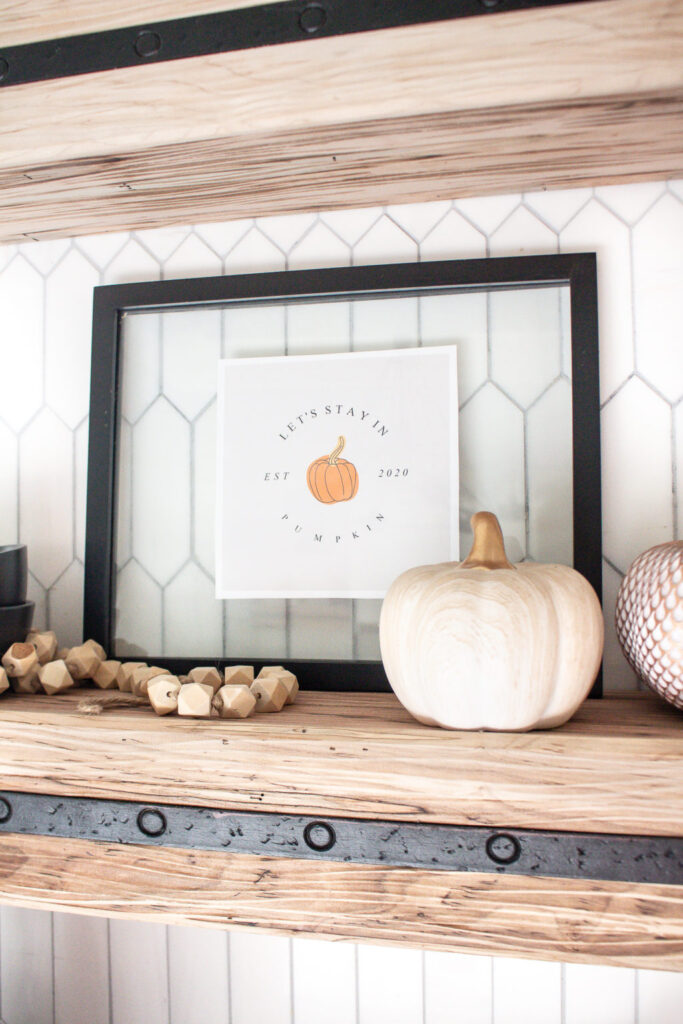 Pumpkin Spice Printables via Taryn Whiteaker
Fall Apple Orchard Printables
How adorable are these?! All of the best parts of fall are represented in these apple orchard printables!
Fall Apple Orchard Printables via i should be mopping the floor
Pumpkin Bread Recipe
I am in love with this adorable pumpkin bread printable! The colors are vibrant and the pictures are so festive. This would make an amazing gift for friends and family!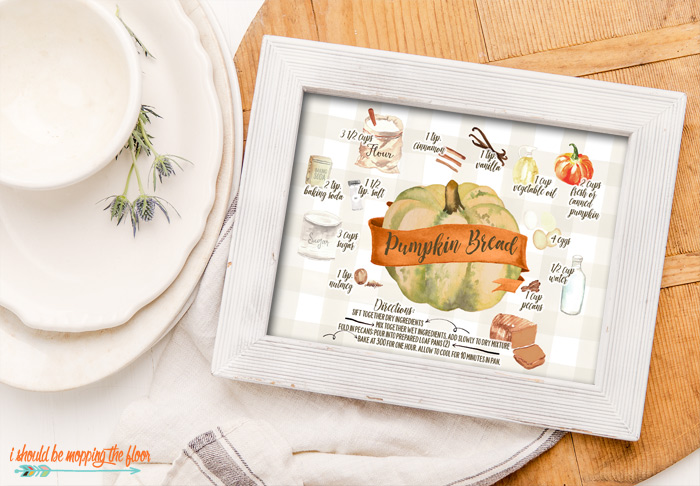 FREE Fall Recipe Illustration via i should be mopping the floor
Early Harvest Fall Printables
Embrace the delicious fall harvest with these cute printables. These add amazing decor to walls!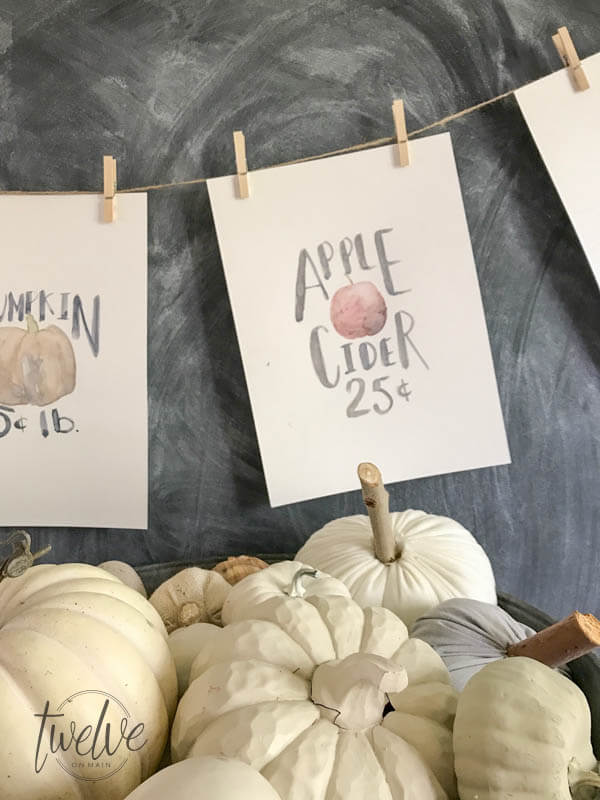 Early Harvest Fall Tablescape with FREE Printables via twelve on Main
Hello Fall Printable
Say hello to fall time with this stylish printable! This would look fabulous in any home.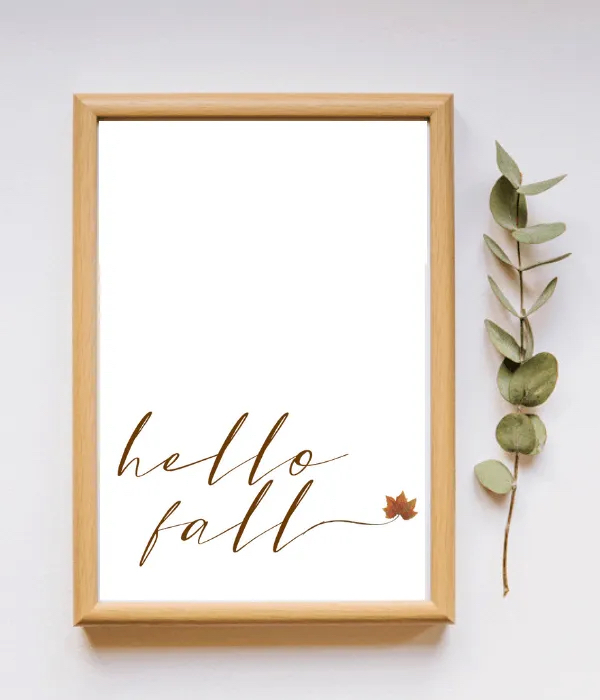 Hello Fall Printable via Joyfully Growing
Welcome Autumn Printable
This printable is so classy! The truck and pumpkins are so festive and the calligraphy is beautiful!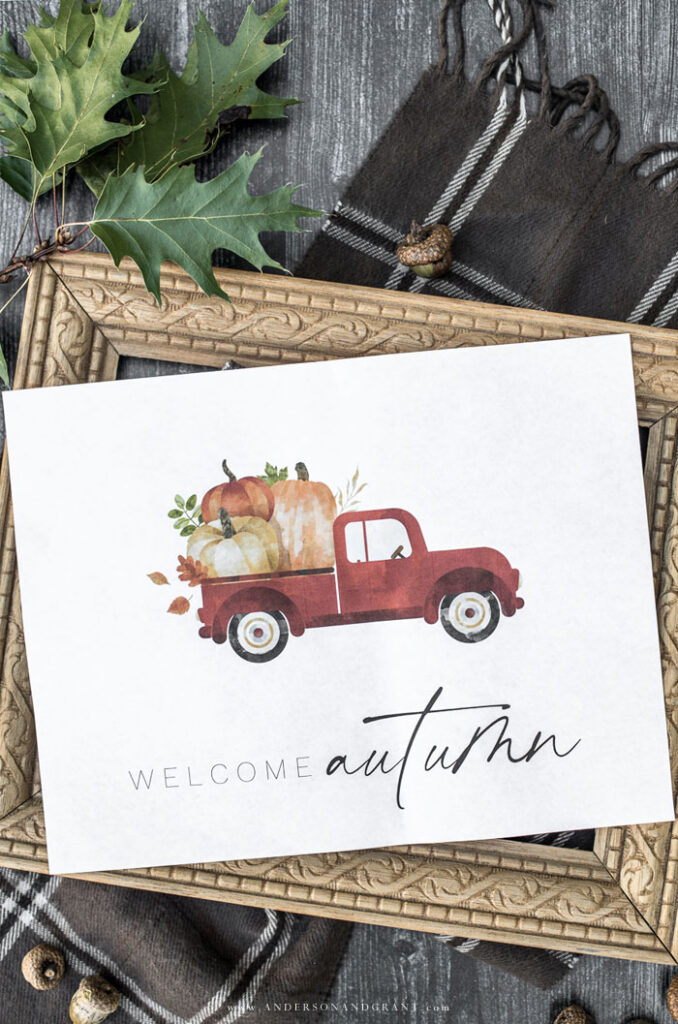 Welcome Autumn FREE Printable via Anderson + Grant
Fall Recipe Cards
Fall recipe cards come in handy when you meet with extended family members and friends who have tasty recipes! These cards are so festive and cute!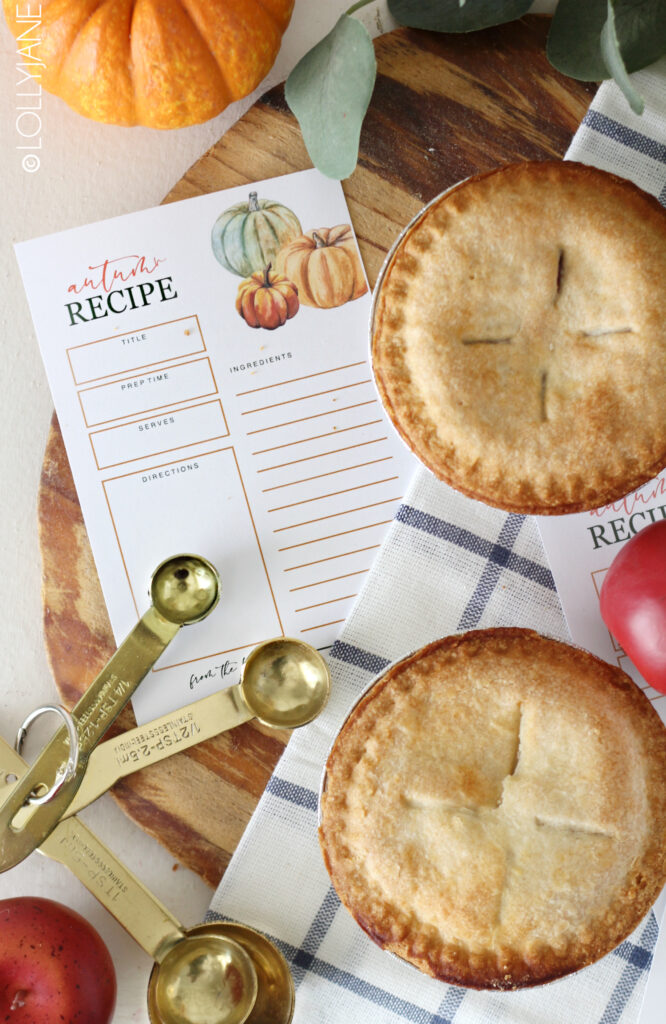 FREE Printable Fall Recipe Cards via Lolly Jane
Fall Bucket list
This list is a must for every family this fall season! From baking to apple picking, you're not going to want to miss this one!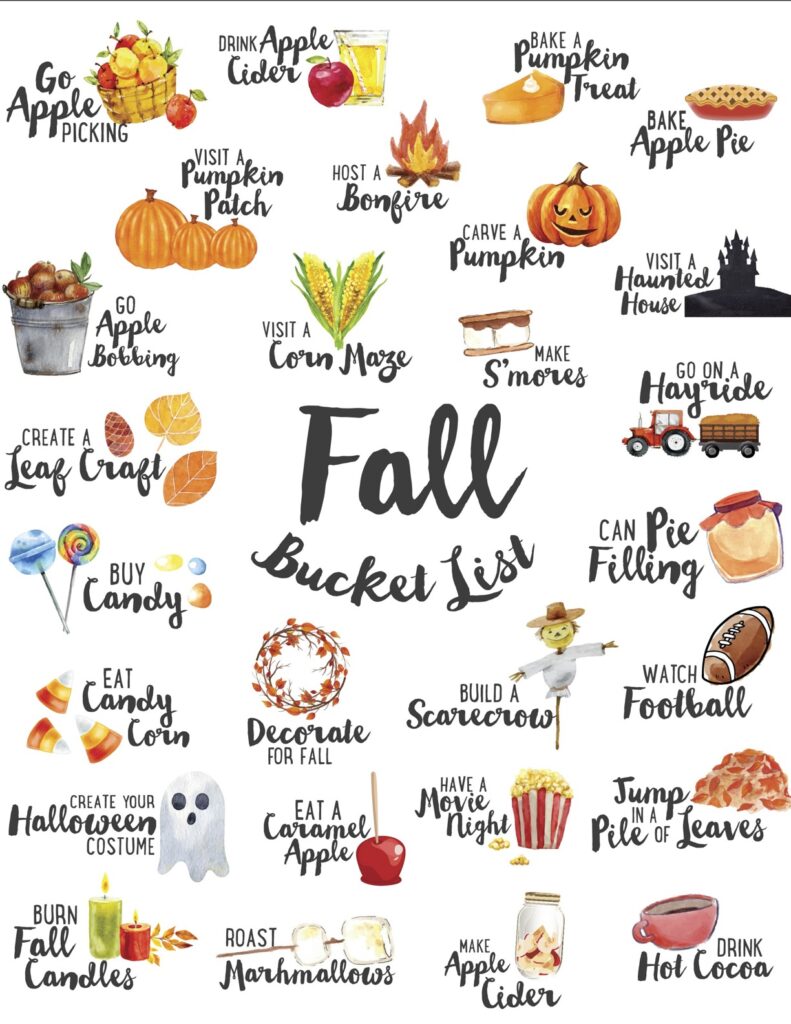 FREE Fall Bucket list via Chelsea's Messy Apron
Hello Pumpkin Printable
Great your guests with this adorable fall sign. It's simplicity allows you to have some fun adding decorations around it!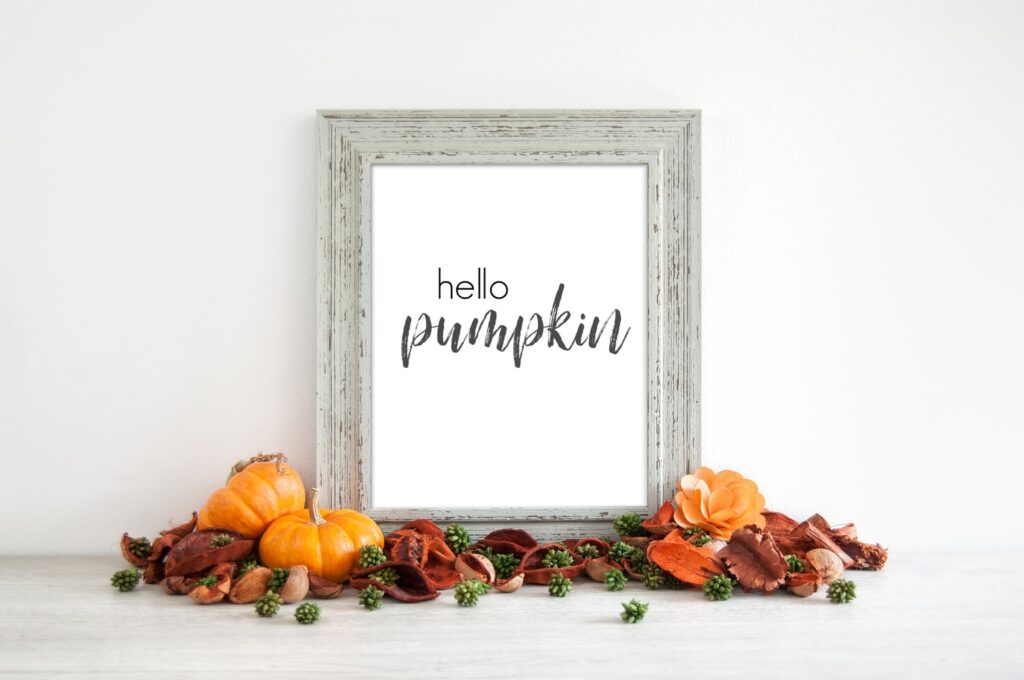 FREE Black and White Fall Printables via Lovelyetc.
Fall Party Decor
Talk about a fabulous fall party! These adorable printables are simple, classy, and oh so festive!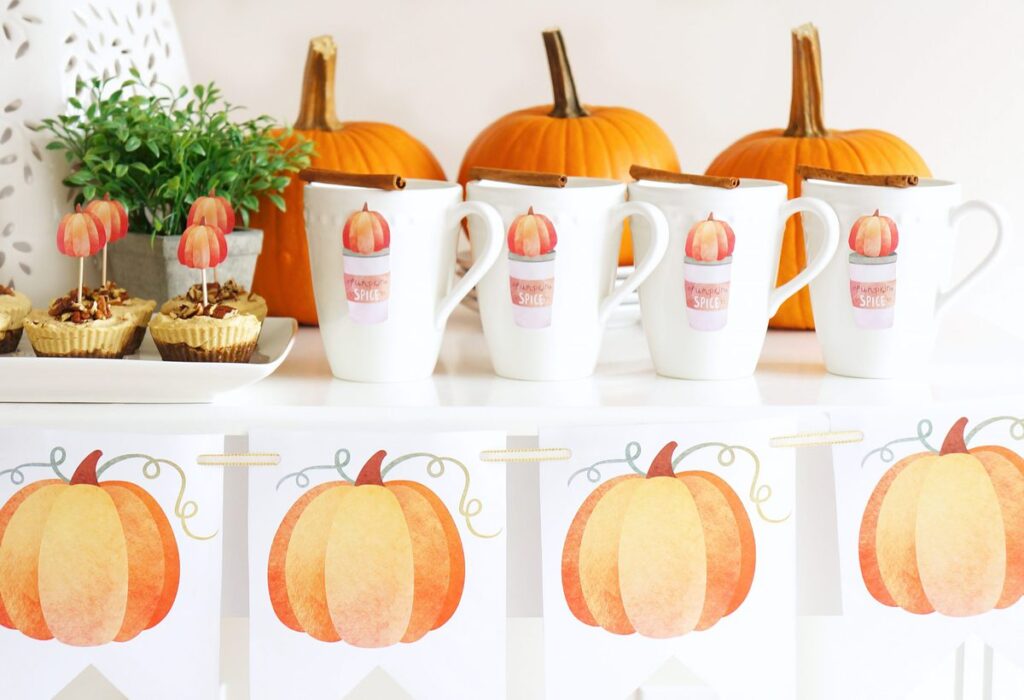 Fall Party Printables via Haute & Healthy Living
Halloween Treat Gift Tag
This clever Halloween tag is simple, festive, and easy to attach! Your loved ones will feel so special receiving this gift.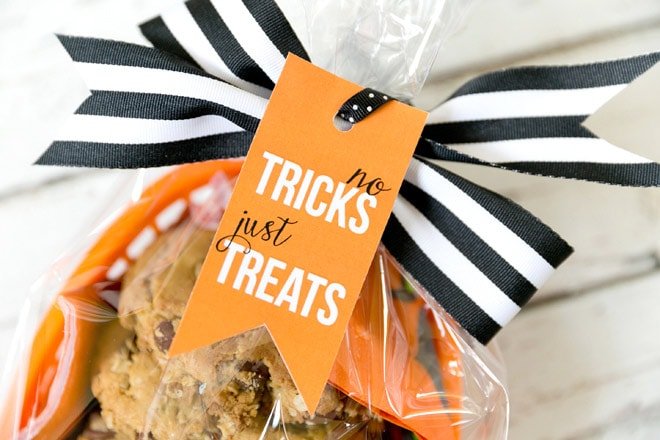 [FREEBIE] Halloween Treat Gift Tag via Pizzazzerie
Something Sweet Printable
Who knew Halloween printables could be so cute?! Including this handout in gifts to your friends and family is the perfect way to go the extra mile and show you care.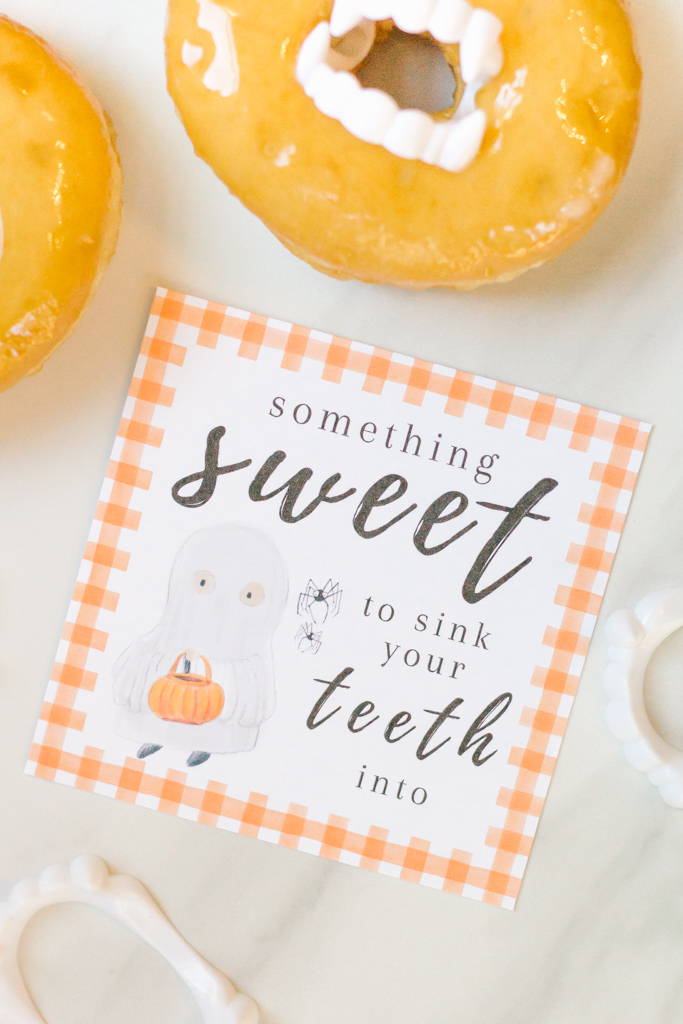 FREE Halloween Printable via Home & Hallow
Thanksgiving Gift Tag
Wondering how to label your fresh baked goodies? Your friends and family will love this adorable Thanksgiving gift tag.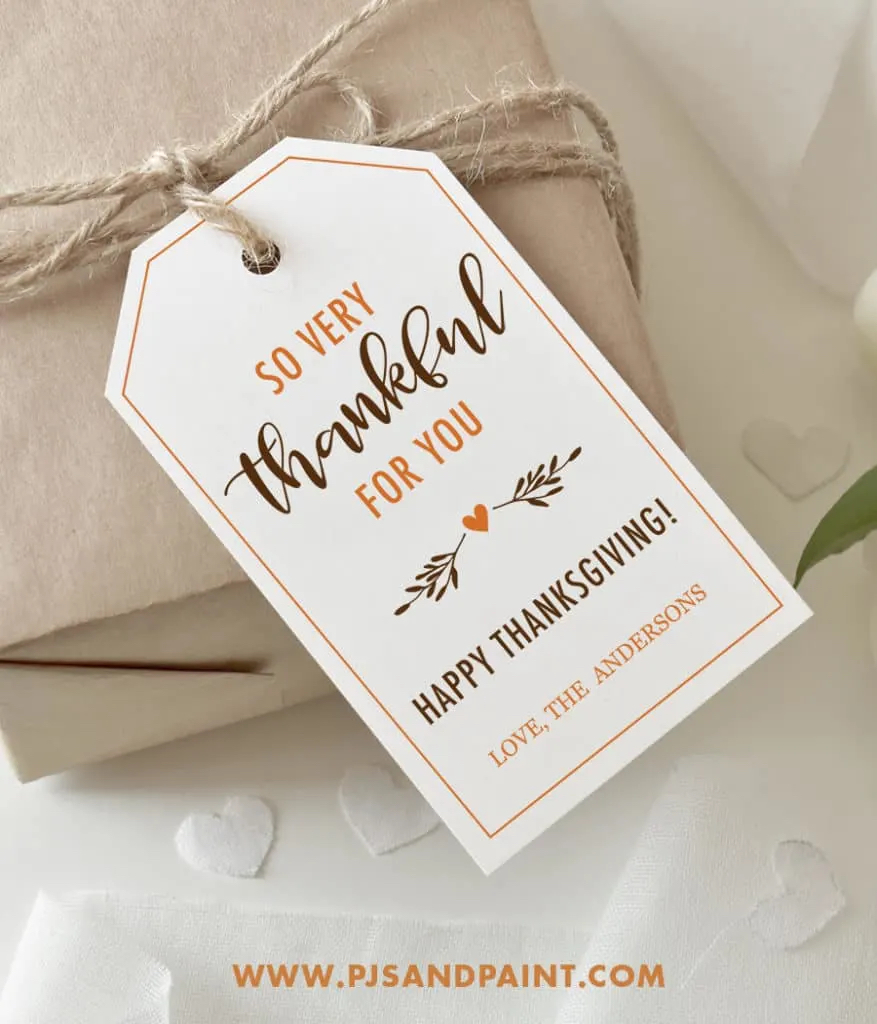 FREE Printable Thanksgiving Gift Tags via PJS and PAINT
Thanksgiving Placemat
This interactive gratitude placemat is the perfect addition to your Thanksgiving table decor. Your guests will love being able to write down what they are thankful for!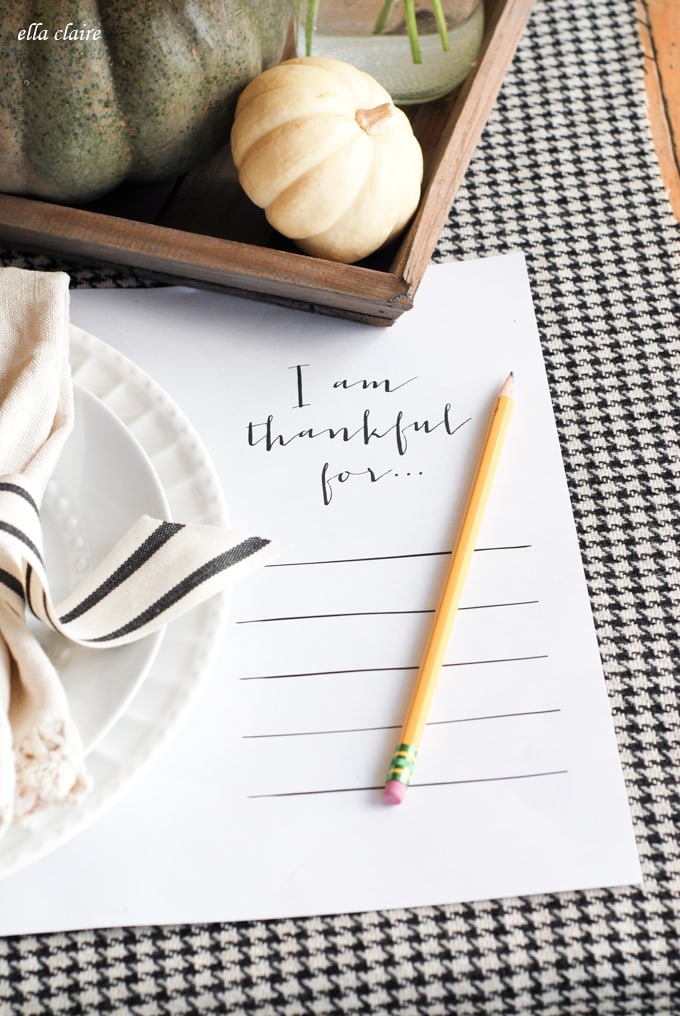 Autumn Tablescape|FREE Printable Placemat via Ella Claire & Co
Caramel Apple Tags
Caramel apples are a popular fall treat and something I look forward to enjoying every year. They also make a great gift idea…just add one of these cute fall tags (download below) to make it more fun and personable!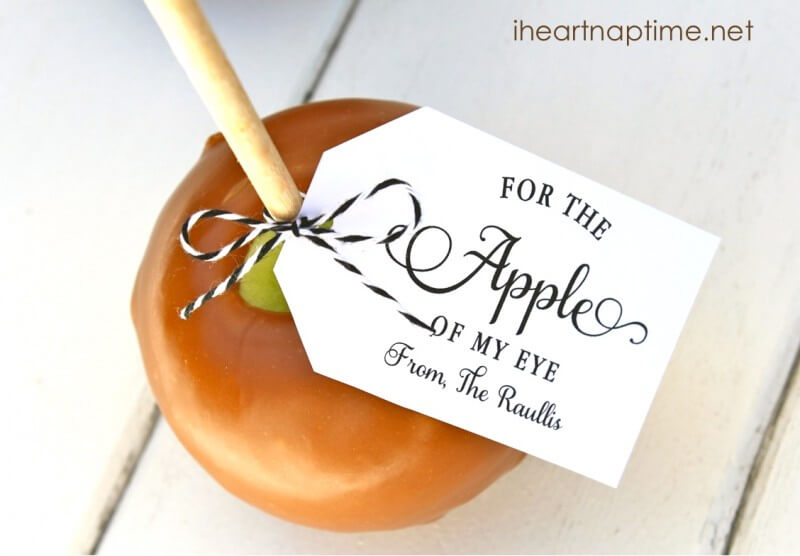 More Fall Fun