Thanks for stopping by. Make sure to subscribe & join us on facebook.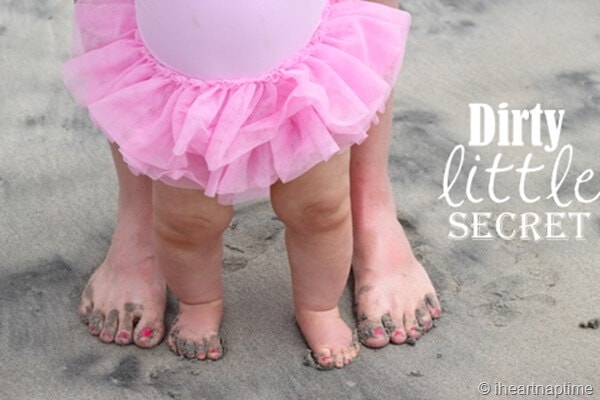 Last week we enjoyed a wonderful week at the beach. It was SO much fun!! More pictures to come.. I just have to go through the thousand pictures I took. Yes, I get a little camera happy on vacations. That or my kids are just to darn cute!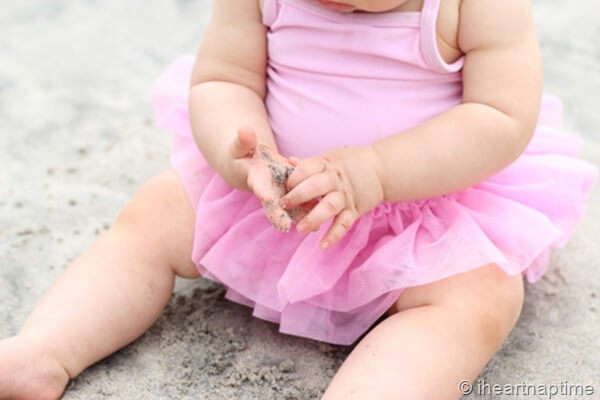 While at the beach I learned a dirty little secret from my Aunt. My sand babies had a blast playing, digging, eating.. practically swimming in the sand! At the end of the day the sand was EVERYWHERE! If you've been to the beach you know that sand is practically impossible to get off.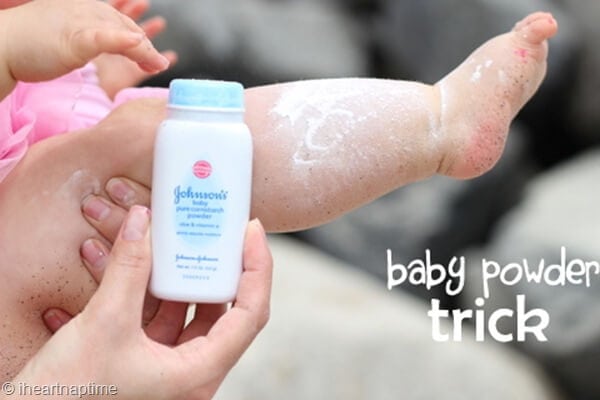 Well here's the secret: Pack a travel size bottle of baby powder in your beach bag. Then at the end of the day, all you have to do is rub the baby powder on the skin. Simple as that! The sand will rub right off. AMAZING stuff! It leaves my babies nice and soft! AND most importantly… sand-free!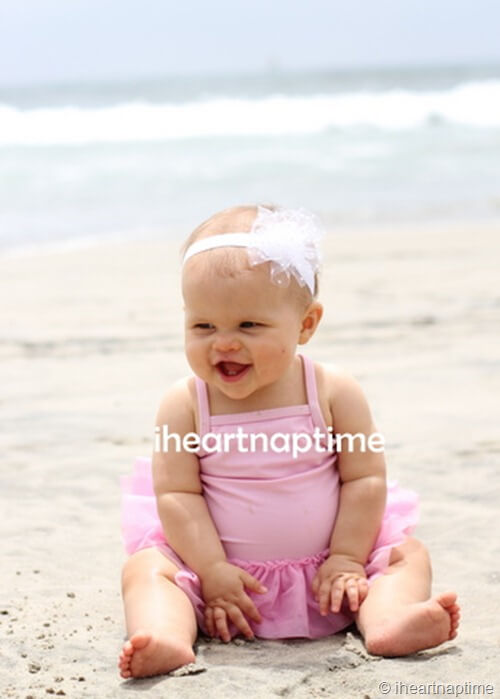 Now there's one happy baby! Isn't she the cutest?! Love this little girl!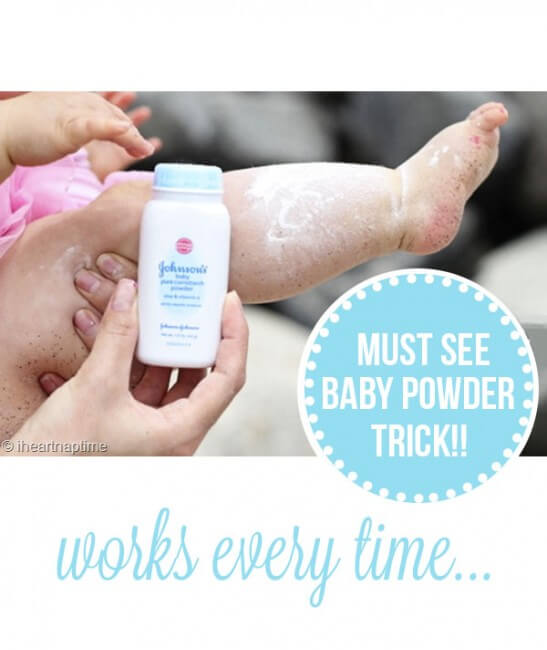 Do you want to know what else I love using baby powder for? Day old beach hair! It acts as a dry shampoo and is perfect for the beach…because let's be honest… who wants to get ready at the beach?! I love to just relax, have fun and not have to worry about my hair or makeup!
So have you tried either of these tricks?!