Leprechaun Bait... an adorable gift tag for all your yummy treats. Share some luck with friends and family this St. Patrick's Day!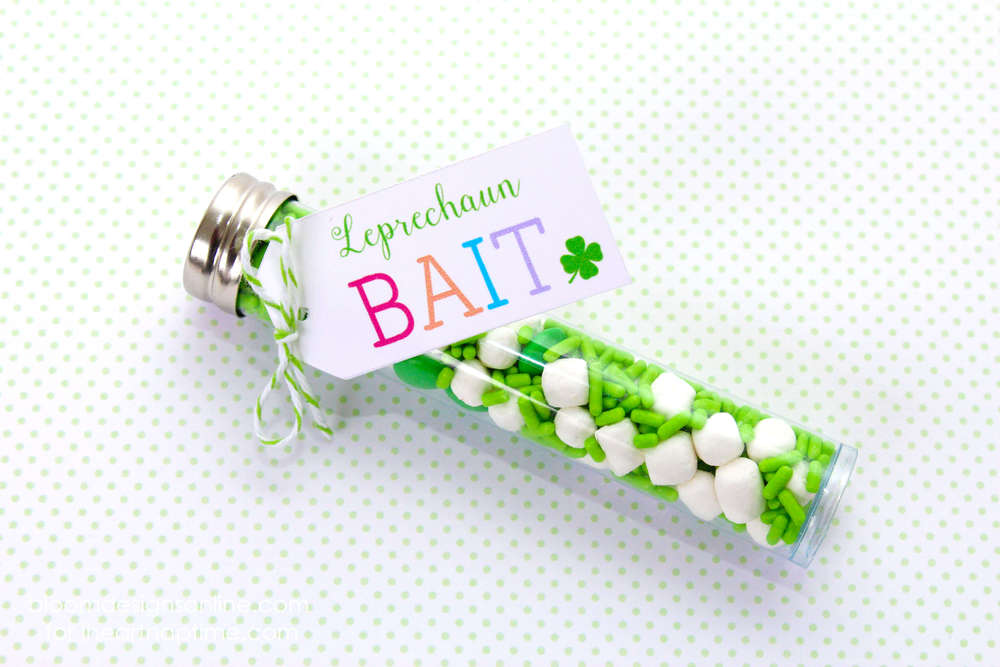 Wishing You Luck
St. Patrick's Day is so much fun. Growing up I can remember the many ways my mother would try to incorporate the color green into our food. It was so funny to see green pancakes, eggs, and even orange juice! My siblings and I absolutely loved it! St. Patrick's Day is a time to wish those around you the best of luck hoping that, with all the hardships in life, they can find a pot of gold at the end of their often long rainbow. It is a day to celebrate the good things in life and hope for a bright future.
An amazing way to share some luck with others is to hand out treats to those you love. Below you'll find an adorable Leprechaun Bait printable, in two sizes, that can be attached to a treat of your choice. I'll provide two delicious ideas below, Mini Leprechaun Bait Tubes and Leprechaun Bait Popcorn Mix. Simply print out the tag, attach it to your yummy treat, and you've got yourself a magically delicious way to spread some luck!
Mini Leprechaun Bait Tubes
These are perfect for little ones to spread in the yard for the Leprechauns to come eat! Or they could always just eat it, that work's too:).
Ingredients
Dehydrated Marshmallows
Green Sprinkles
Green M&M's
Mini Tubes or a small plastic bag
(You can exchange these ingreidents for anything mini that you like)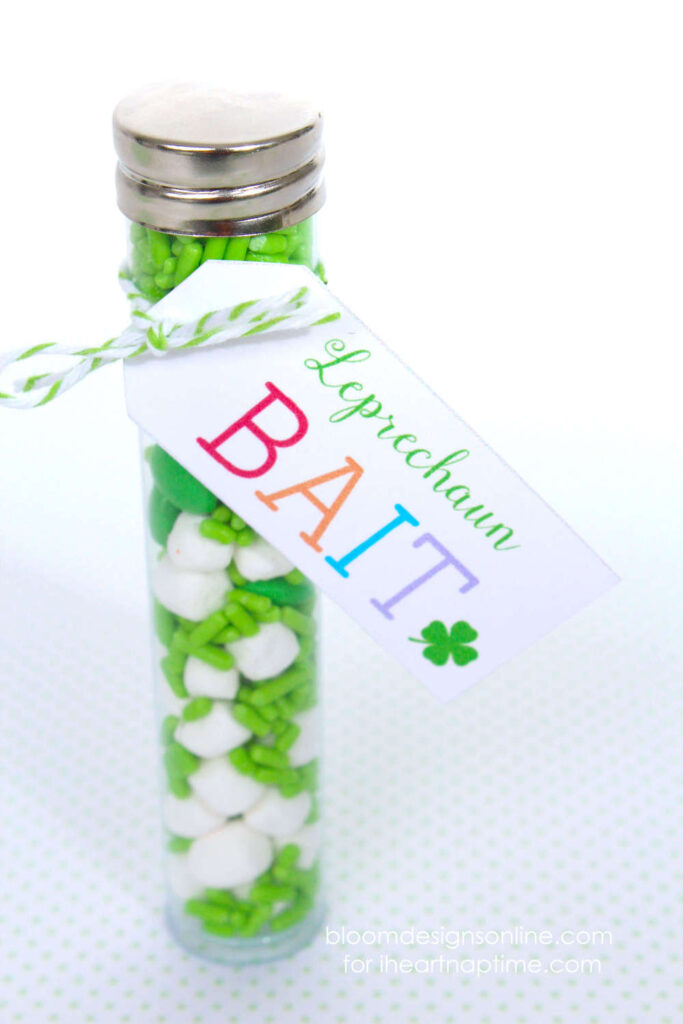 Leprechaun Bait Popcorn Mix
You can also pair these handouts with some sweet popcorn! Any popcorn recipe will work just fine. This one has white chocolate and M&M's.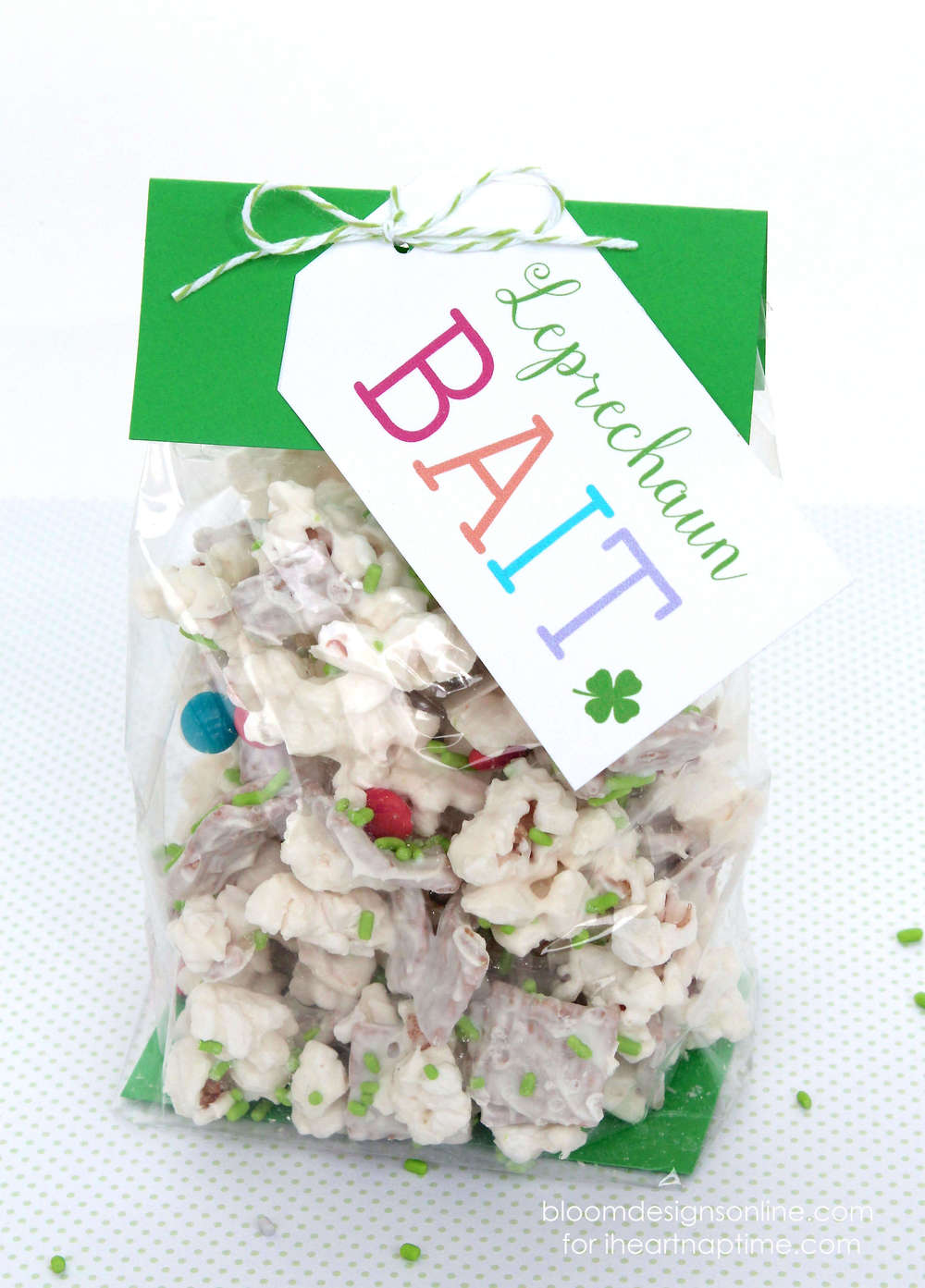 Free Printable Gift Tag
Download the FREE printable gift tag
Print the tag on card stock paper
Cut out the tag and use a hole punch to punch a hole in the corner
Attach tag to your treat using a string or ribbon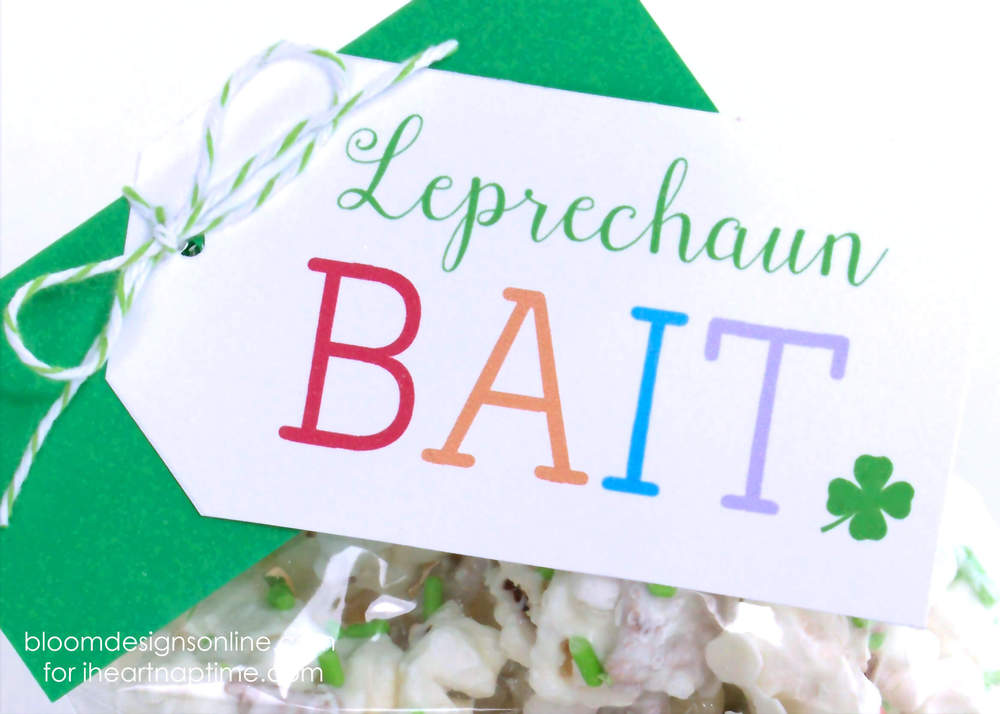 Post originally contributed by Jenny Raulli of Bloom Designs Online
More St. Patrick's Day Printables