Leprechaun Bait by Jenny Raulli of Bloom Designs Online for I Heart Naptime -a cute and easy idea for Saint Patrick's Day!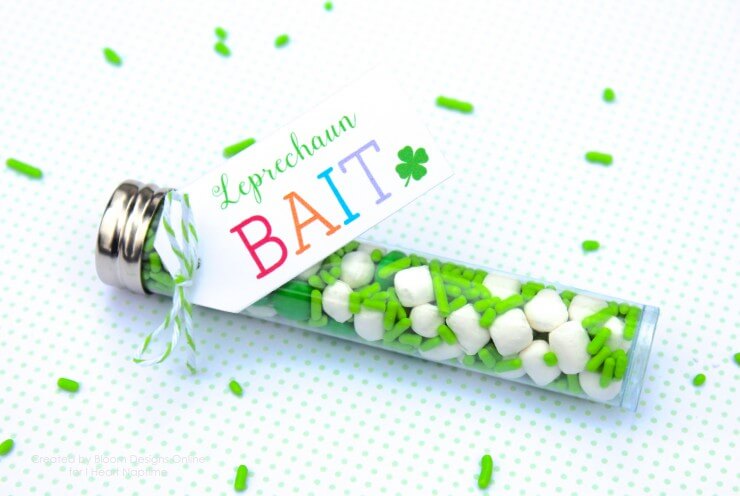 Hi Everyone! I am so excited to share two different ways you can use this Leprechaun Bait Tag for St. Patrick's Day. I love all the fun St. Patrick's Day hold! Rainbows, gold, luck and best of all leprechauns.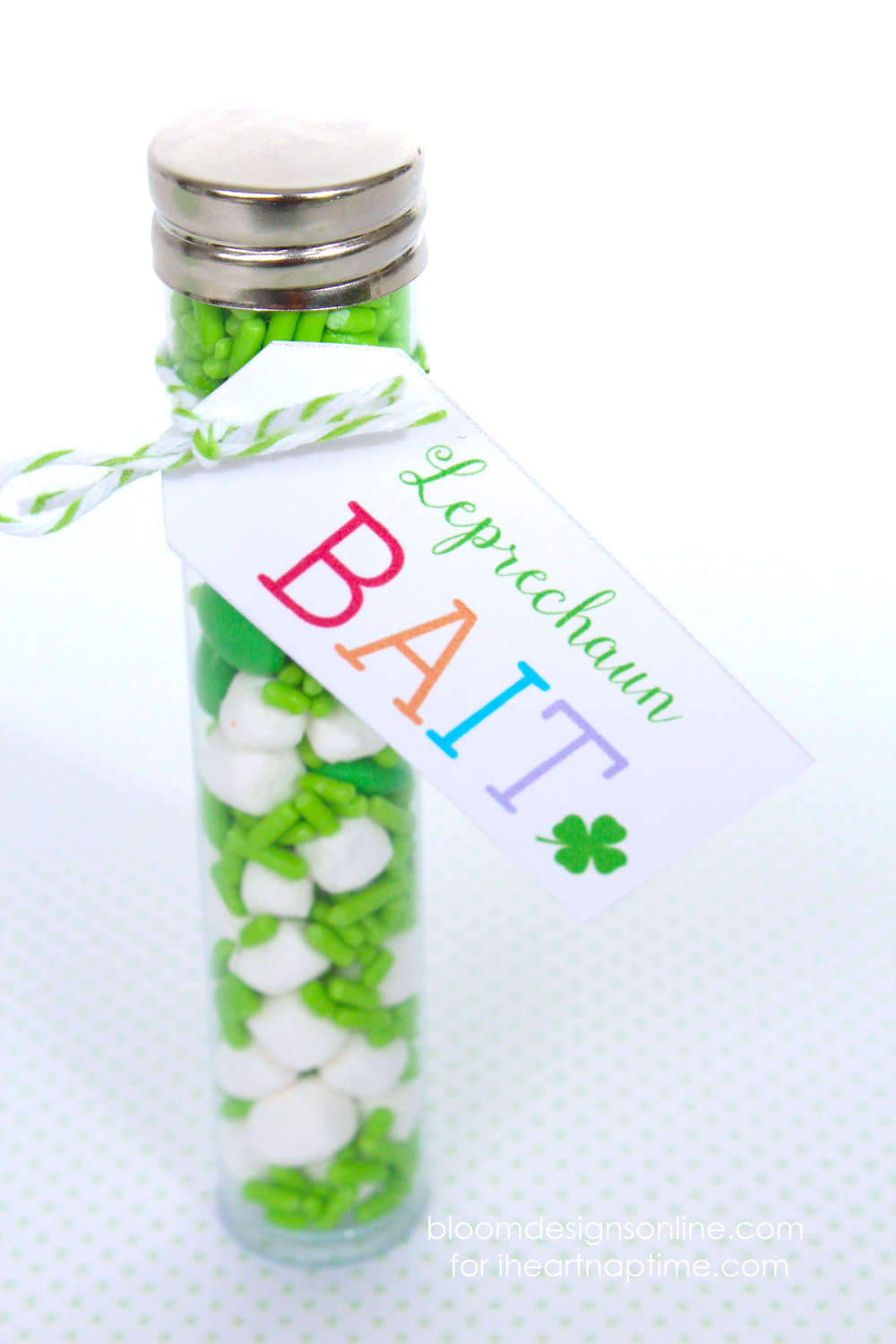 Both of these ideas are very adaptable. Feel free to substitute the ingredients in anyway you need.
MINI LEPRECHAUN BAIT TUBES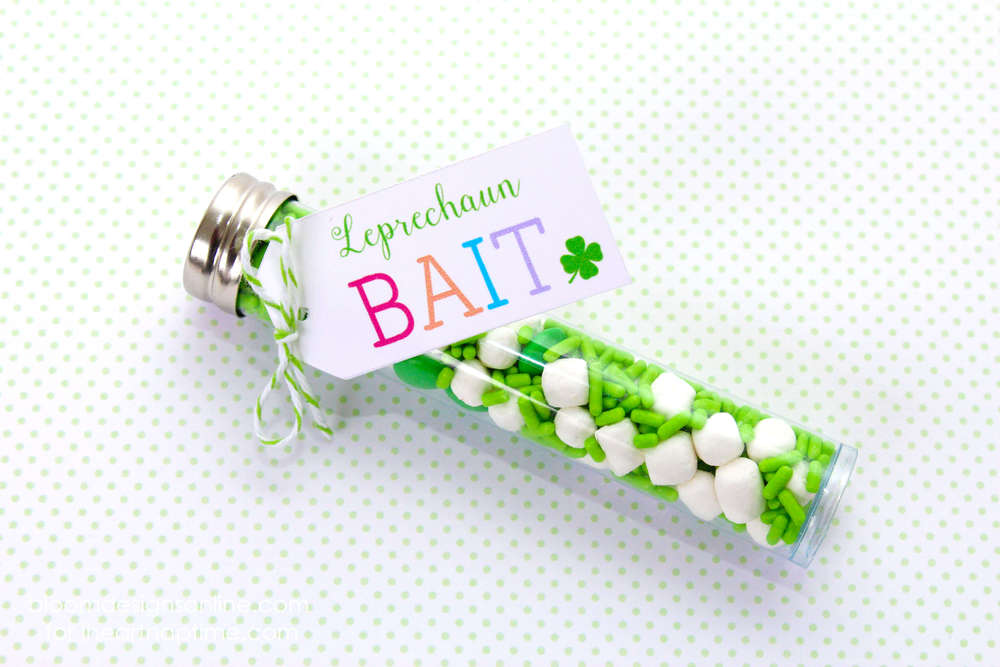 These little men always grab my kid's curiosity. They love all the mischief the leprechaun cause and they always want to catch one so I created this fun little mix. Let your little one's spread it around your front porch or yard. If a little ends up in their mouths all the better. For my mix, I used dehydrated marshmallows, green sprinkles and green M & M's but anything mini will work. You don't need that many M & M's so I just picked the green ones out of a regular colored packaged.
You can find the mini tubes I used  here, or simply use a clear bag.
LEPRECHAUN BAIT POPCORN MIX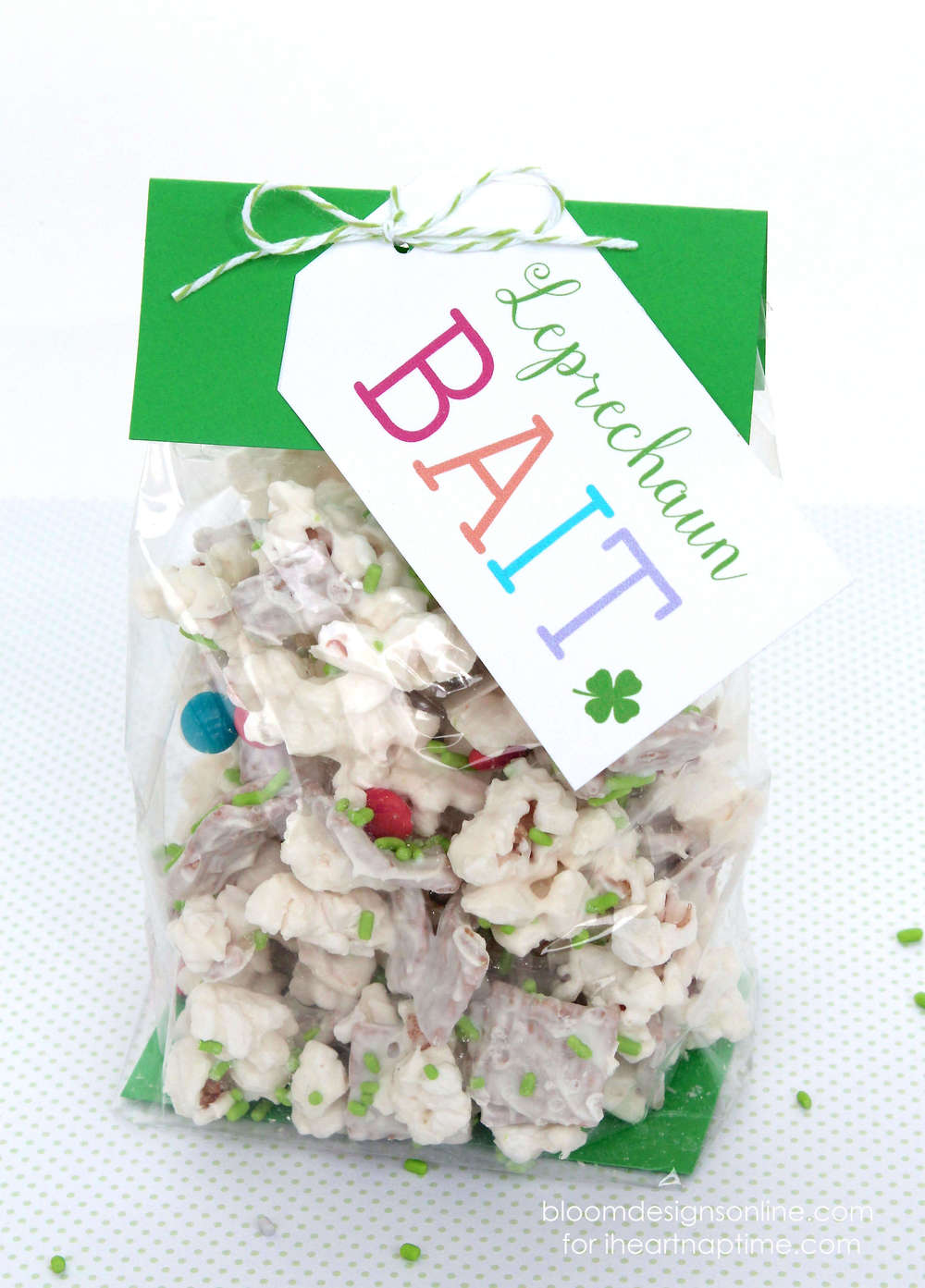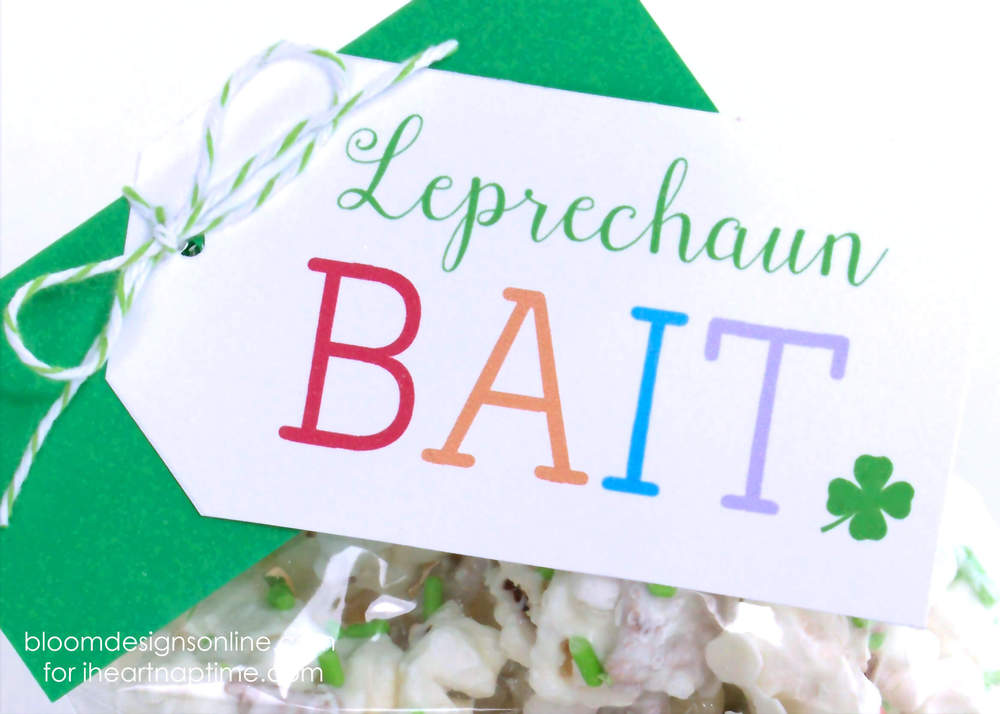 Free Printable
Please note I Heart Naptime's free printables are for personal, non-commercial use only. If you are pinning or sharing this post, please share from this page only and not the direct download. Thank you!
Download the Free Printable Leprechaun Bait Tags by clicking here. Download the MINI tags by clicking here.
For more free printables and party ideas, visit my blog Bloom Designs Online. For party printables and sweet party supplies, hop on over to my shop!
Looking for more Saint Patrick's free printables? You'll love these too: