Woo I am back from the EVO conference.. and I am SO pumped!! It was one of the most inspiring weekends of my entire life. I met so many amazing people and had some girl time! I missed my family like crazy and spent ALL day yesterday snuggling and kissing them! SO good to be home. I'll share what I learned, and some fun pic's from EVO once I get caught up around my house.
Remember the Magnetic Chalk Board makeover??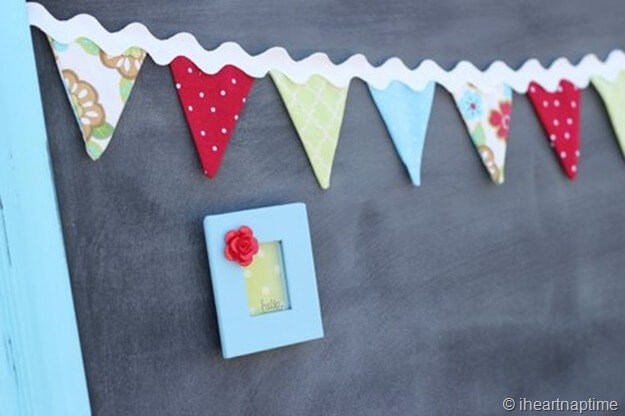 I'm going to share with you how to make one of these cute little banners! The nice thing about banners are you can completely tailor them to your taste. So get creative!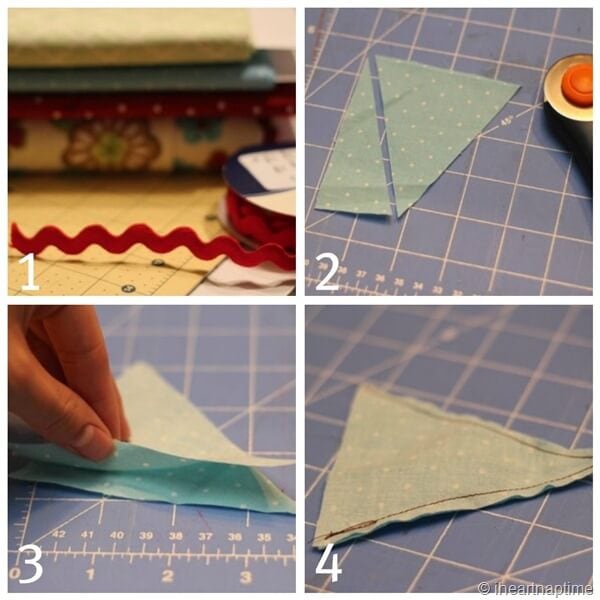 How To Make
1. Gather your fabric (usually 1-4 different fabrics/colors) and ric rac.
2. I found it easiest to cut a square and then cut from the middle to outer edge to create the perfect triangle.
3. Put triangles right side together.
4. Sew around edges leaving the top open. Then cut the point off so it wont pucker up when folded right side out.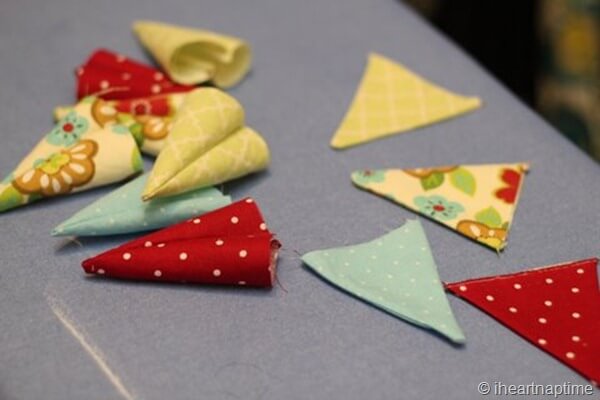 Next you will turn the triangles right side out. Then make sure to press (with steam iron) so they will lay nicely.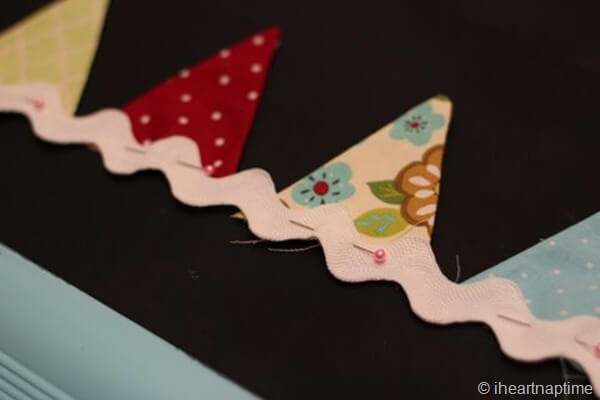 Then you'll want to start pinning your banner together on your chalk board (or where ever you'll be putting it). This way you'll know how much space you need in between the triangles.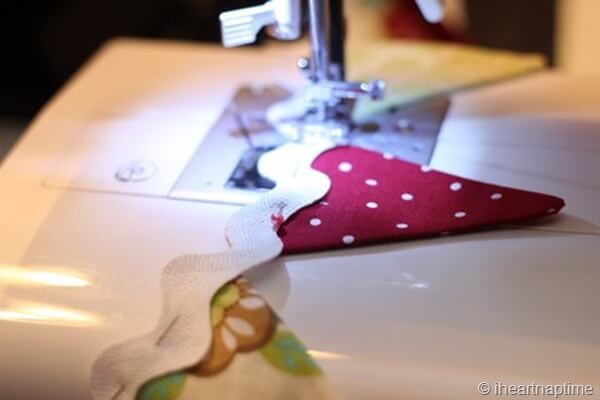 Next you'll sew the ric rac to the triangles (using coordinating thread).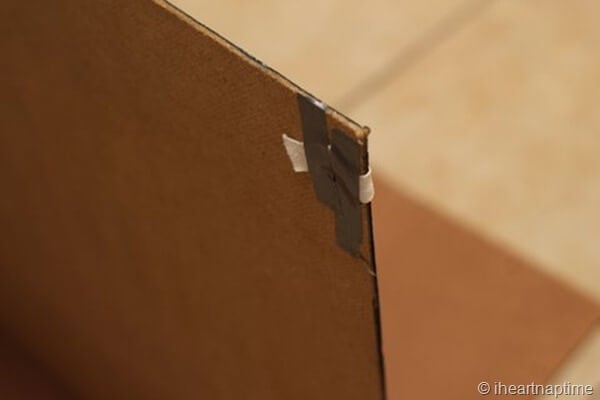 Once it's all sewed together you can hang your banner up. I simply wrapped it behind my board and duct taped it so it would stay put. lol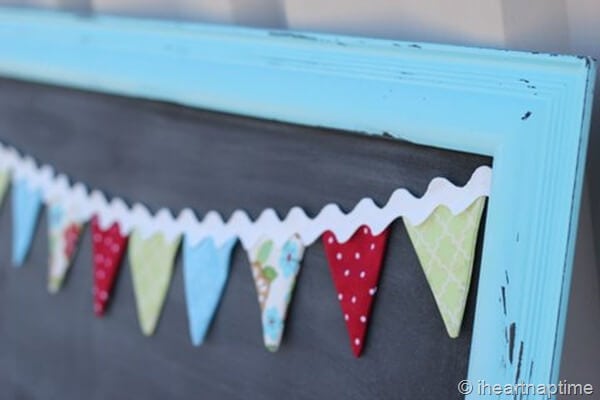 Now enjoy your beautiful banner. I love them… don't they just make you happy?! And they add the perfect touch to any project.