Great to be 8 Free Printables
Great to be 8 free printables  …treat bag toppers, cupcake toppers, invitations and a banner.
Happy Saturday friends! I hope you had a wonderful week. I feel like this whole week was playing catch up from the holidays, but I'm finally feeling organized and ready to tackle the new year!
I thought I would share these Great to be 8 printables with you today, because I had a friend request the downloads. I used these for Great to be 8 (an evening we did at our church for the children turning 8 that year) last year and we ended up using them again this year. I actually took these photos below last year and then totally spaced posting them. Whoops! Better late than never, right?! 😉 My son is also turning 8 in a few weeks, so I thought I would print some of these off again. These are great for boys and girls! Everyone especially loved the donuts shaped like an 8.

Banners are a super easy and inexpensive way to dress up any event. I love using them for every occasion.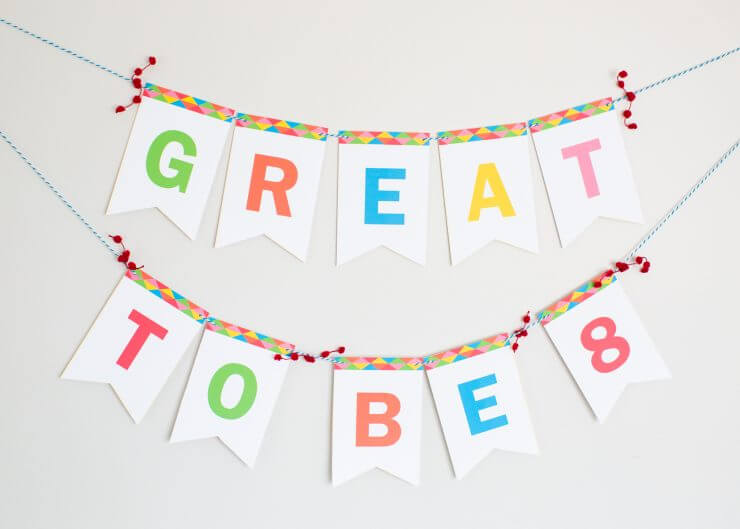 Great to be 8 free printables:
Great to be 8 printable instructions:
For the treat bag toppers, simply print them out (I prefer cardstock paper) and then cut them out around the lines. Then you will fold them in half on the dotted line.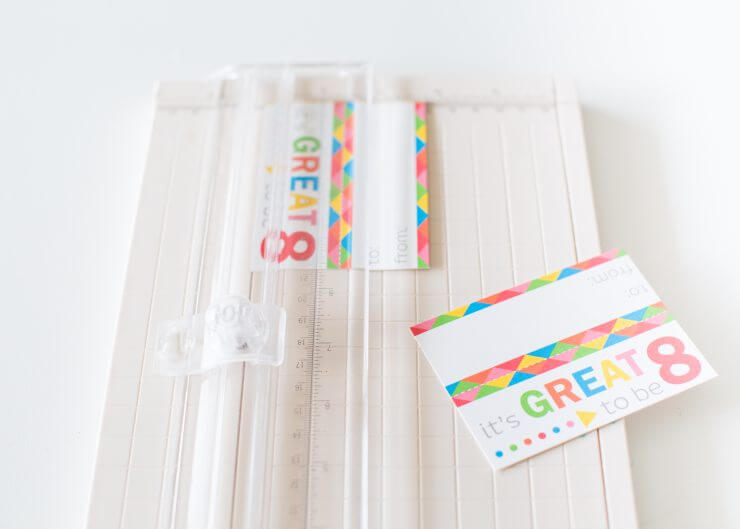 Next, you will fill a clear treat bags (we used 2 donuts here to create an 8) and then staple the topper to the top of the bag.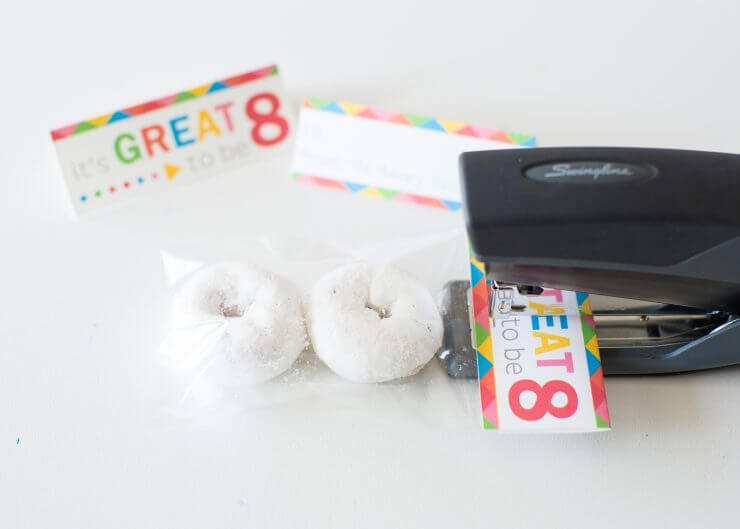 For the banner, simply cut out each letter and then add two hole punches to the top. Then string twine or ribbon through the holes. When threading twine I like to use a smaller hole punch.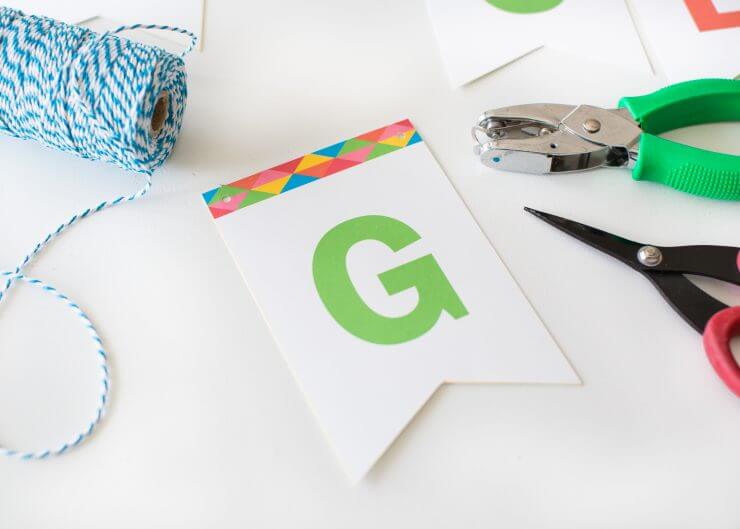 For the cupcake toppers I used a 2-inch punch to cut out the circles and then taped them onto lollipop sticks.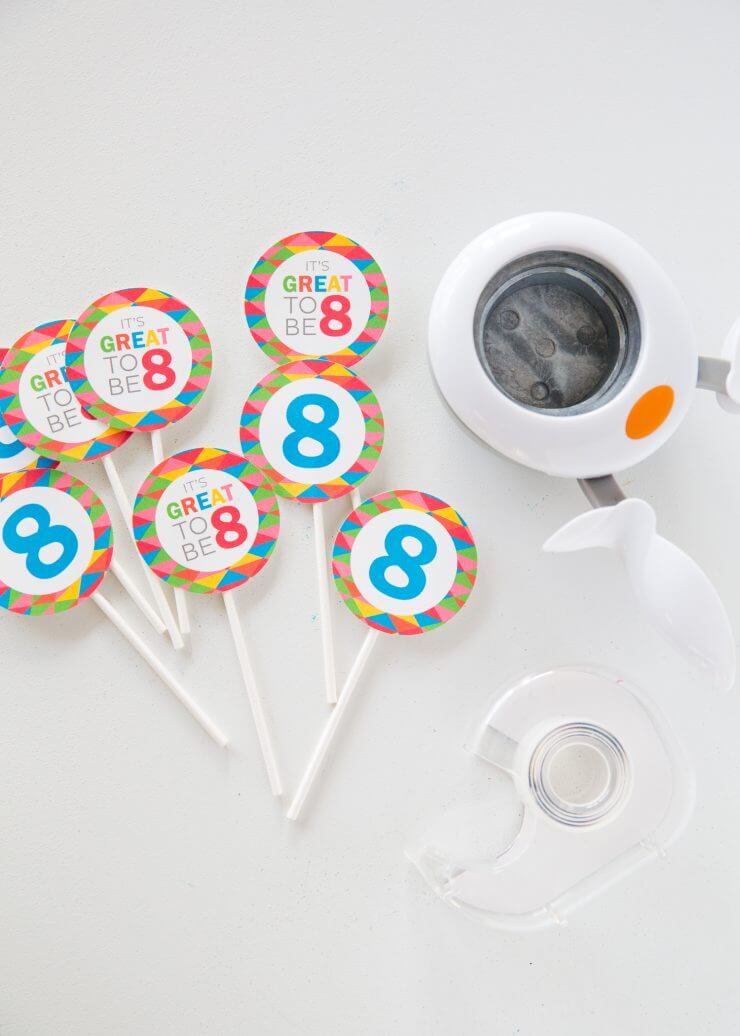 For the cupcakes I used this chocolate cupcake recipe and buttercream frosting.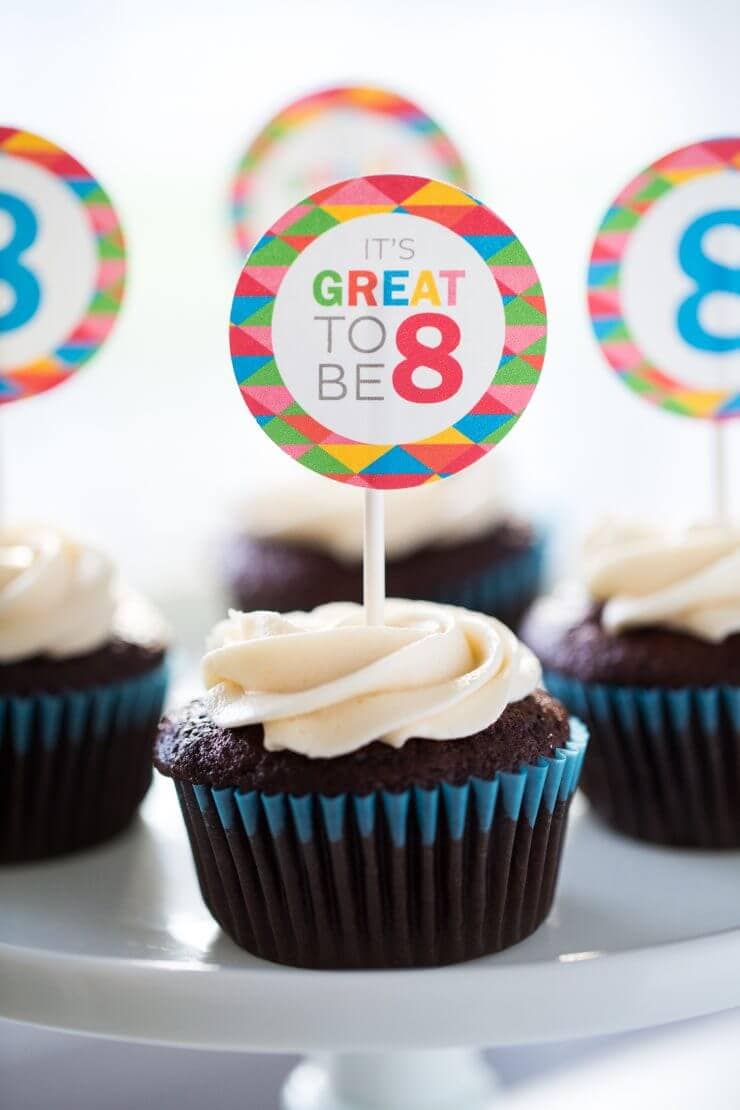 Last year we also made these CTR sugar cookies and I thought I would share these here too. I used this cookie recipe along with buttercream frosting. Then for the white CTR I used the frosting Wilton icing writers.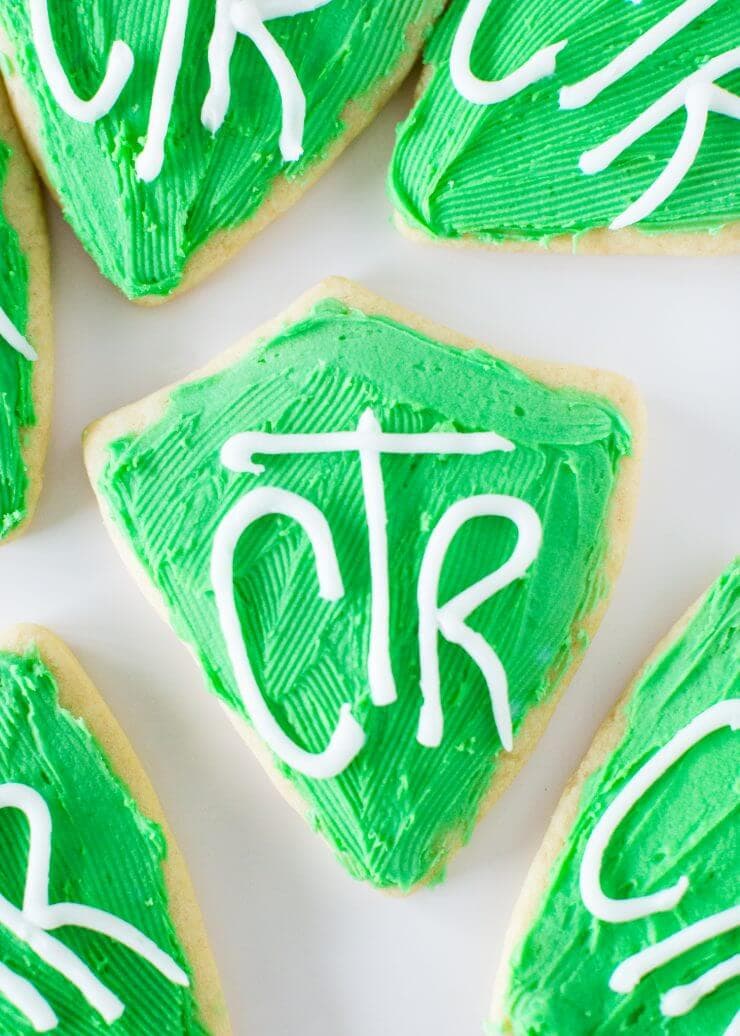 To edit the invite with your information, click the download HERE. Then put your cursor in the blank fields to fill in. Then print and cut.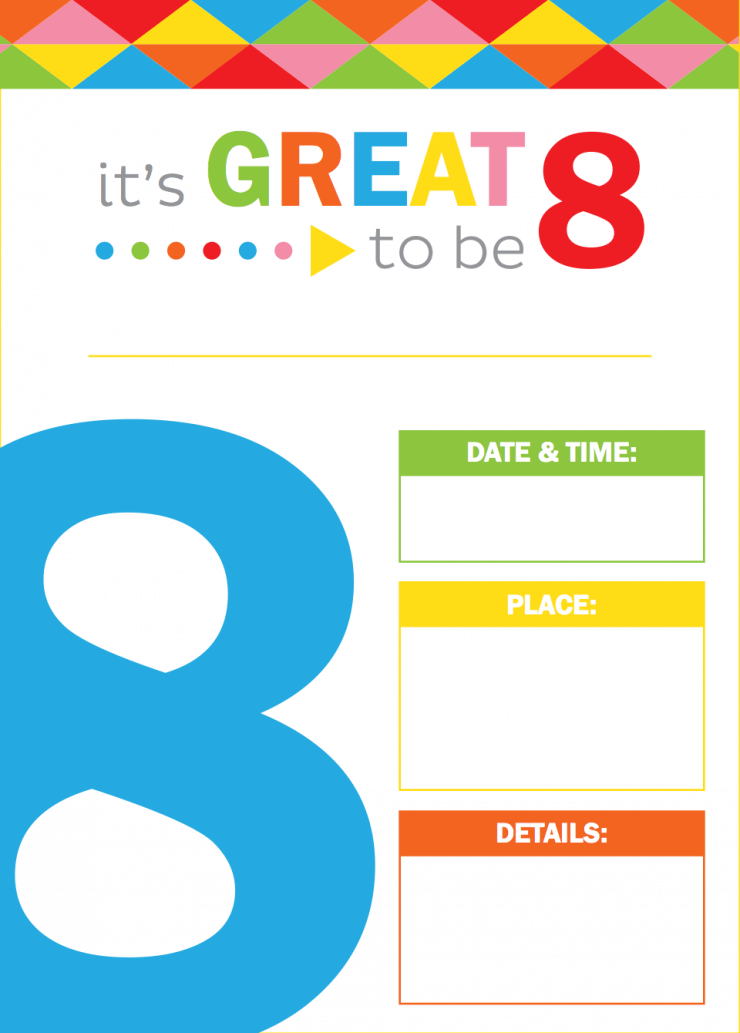 Hope you enjoy these printables for your next 8 year old or Great to be 8 program!