20 Easy Kid's Crafts…simple ideas that will inspire creativity and imagination in your little ones. Great inspiration when you need a quick and fabulous activity!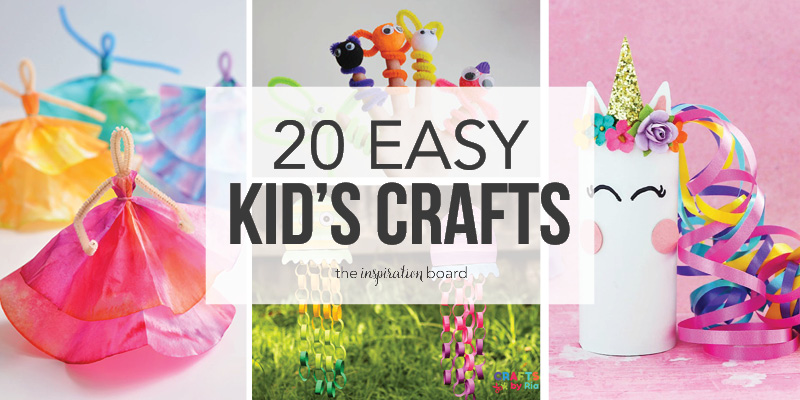 DIY Crafts for Kids
There is nothing better than doing a craft with a child and watching their eyes light up when they realize that they have just created something beautiful! Their proud smile makes all the effort you put in so worth it. Crafting with kids is so much fun and it doesn't have to be stressful. There are so many creative craft ideas that are inexpensive and easy to put together!
Below you'll find 20 fabulous ideas that will create hours of fun for your little ones. Honestly, these crafts are fun to make no matter how old you are and the quality time that you will spend with your kids doing these is priceless. Simply click on the link below each photo to get detailed instructions on how to create these masterpieces. Have fun!
Coffee Filter Dancer
These coffee filter dancers are breathtaking! I love the vibrant colors on each dress. I can't believe how easy these are to make!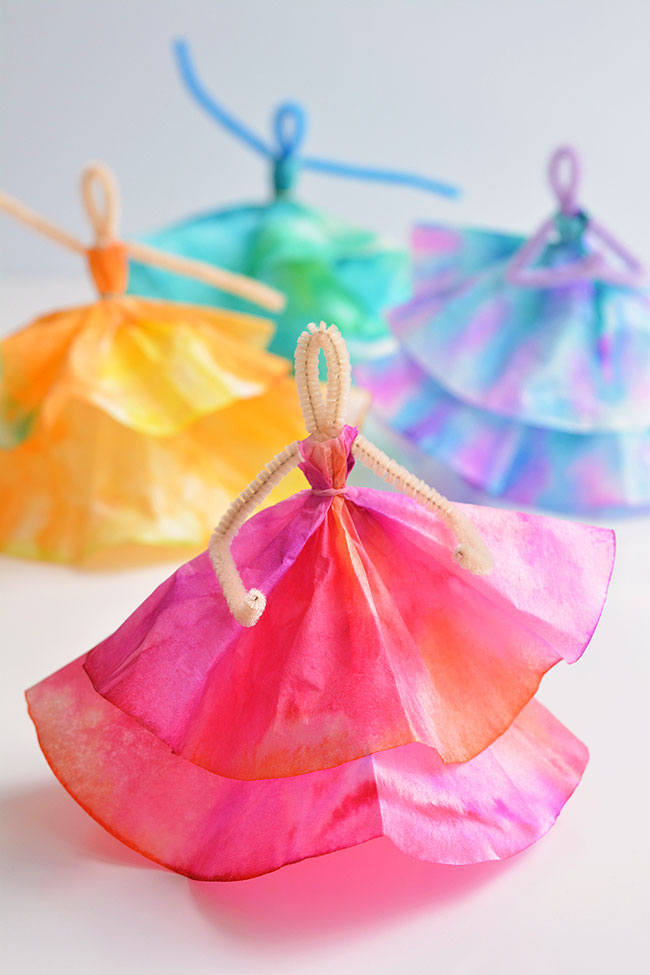 Coffee Filter Dancer via One Little Project
Cup and Ball Game
Help your kiddos create this cup and ball game and they will be playing it all afternoon! The marker designs on each cup are adorable.
Cup and Ball Game via One Little Project
Coffee Filter Rainbow
The colors blend so beautifully in this coffee filter rainbow craft! The googly eyes on the cloud are a great touch.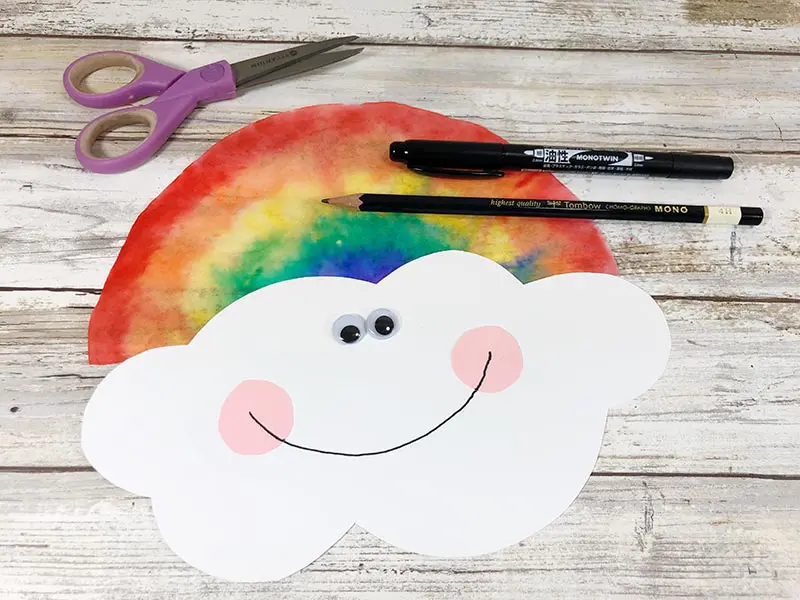 Coffee Filter Rainbow Craft via Darcy and Brian
Galaxy Glitter Jars
Teach your kids about our incredible universe with this galaxy glitter jar! I am in awe of how beautiful this looks. Your kids will definitely love this one.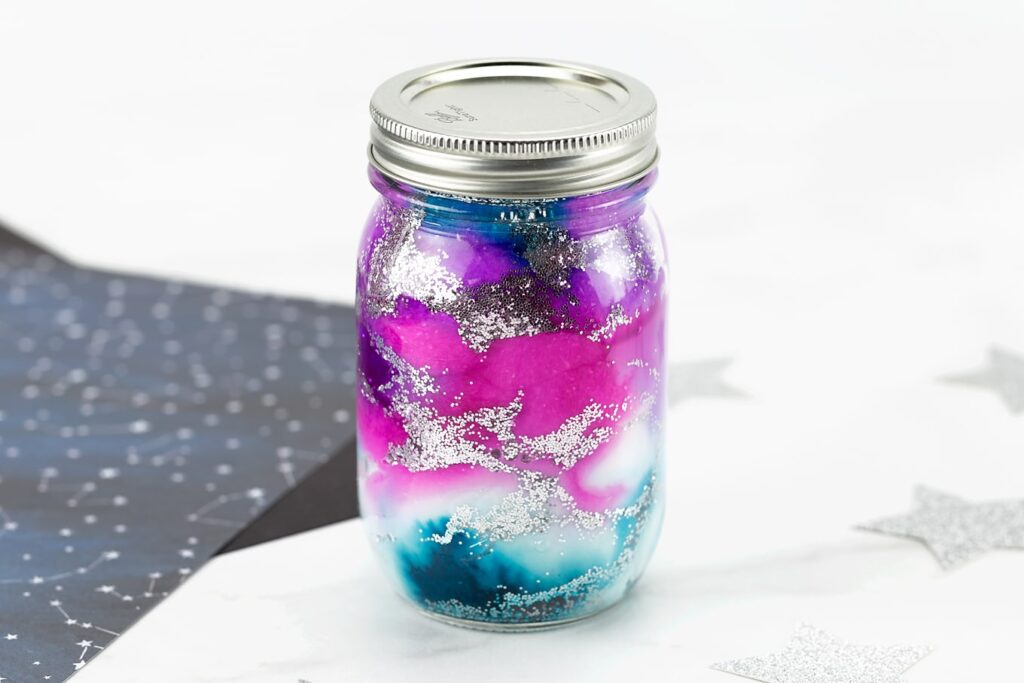 Galaxy Glitter Jars via Fireflies & Mud Pies
Mini Lid Banjos
Got a toddler who loves music? Try making one of these adorable mini lid banjos. Your kiddo will be strumming all around the house!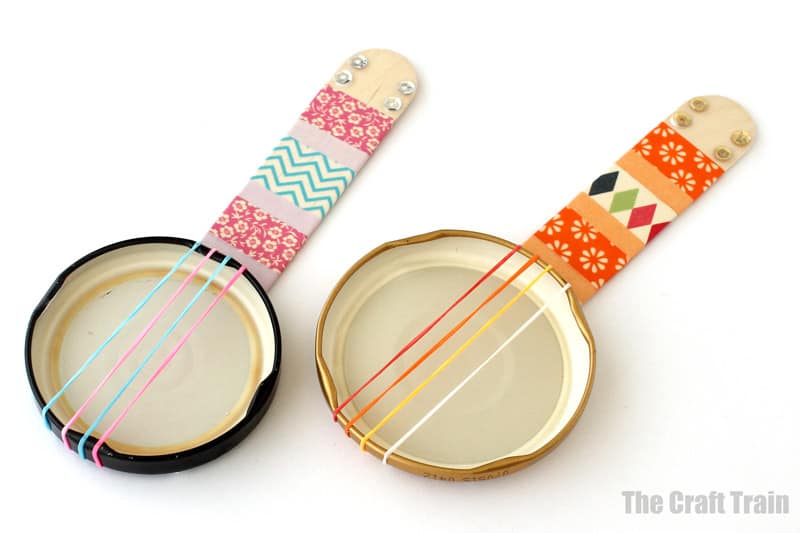 Mini Lid Banjos via The Craft Train
Paper Jellyfish
Paper rings just got a whole lot cooler with this paper jellyfish craft! Kids will love being able to customize their own jellyfish.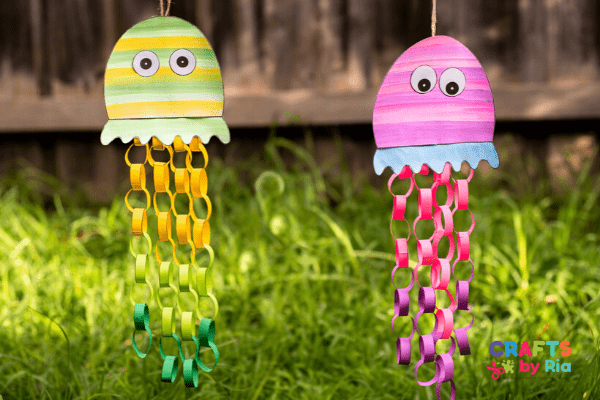 Paper Jellyfish Craft for Kids via Crafts by Ria
Coffee Filter Butterflies
Who knew you could do so much with coffee filters? These butterflies are gorgeous and so much fun for kids to make!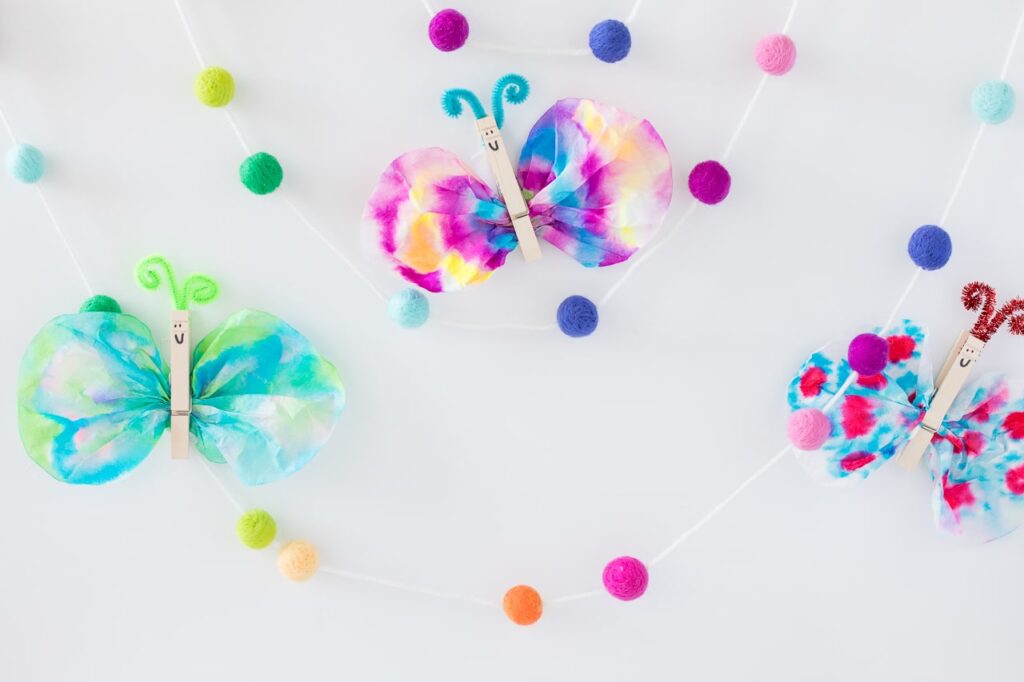 Coffee Filter Butterflies via Made to be A Momma
Homemade Playdough
Who doesn't love playdough?! This colorful DIY playdough recipe is great for those afternoons when you don't know what to do with the kids.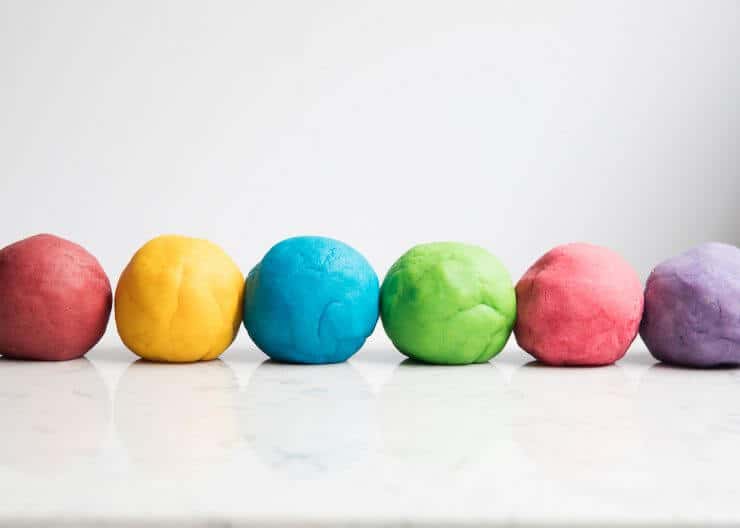 The Best Homemade Playdough Recipe via I Heart Naptime
DIY Sidewalk Chalk
Did you know that it's actually quite easy to make chalk yourself? This recipe is fantastic and your kiddos will have so much fun creating masterpieces outside on the sidewalk!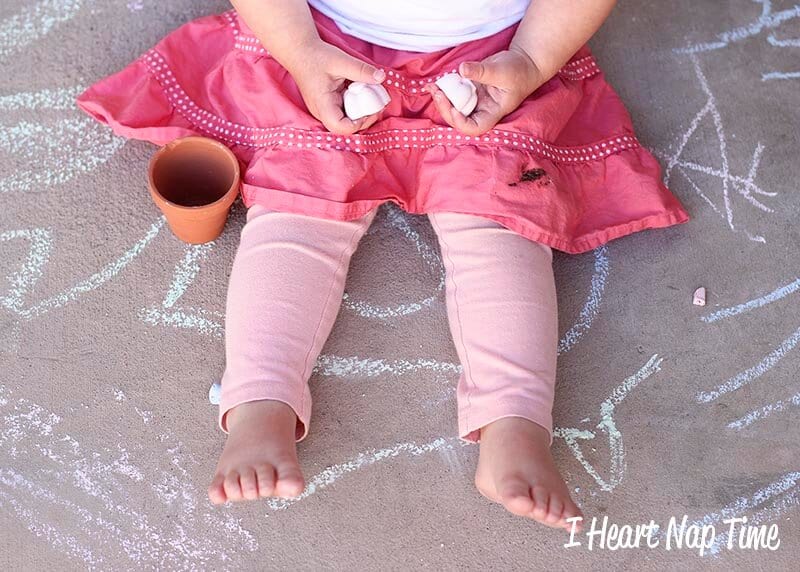 Homemade Slime
Slime is both fun to make and to play with. Kids love this squishy, gooey, and slimy activity and you will too!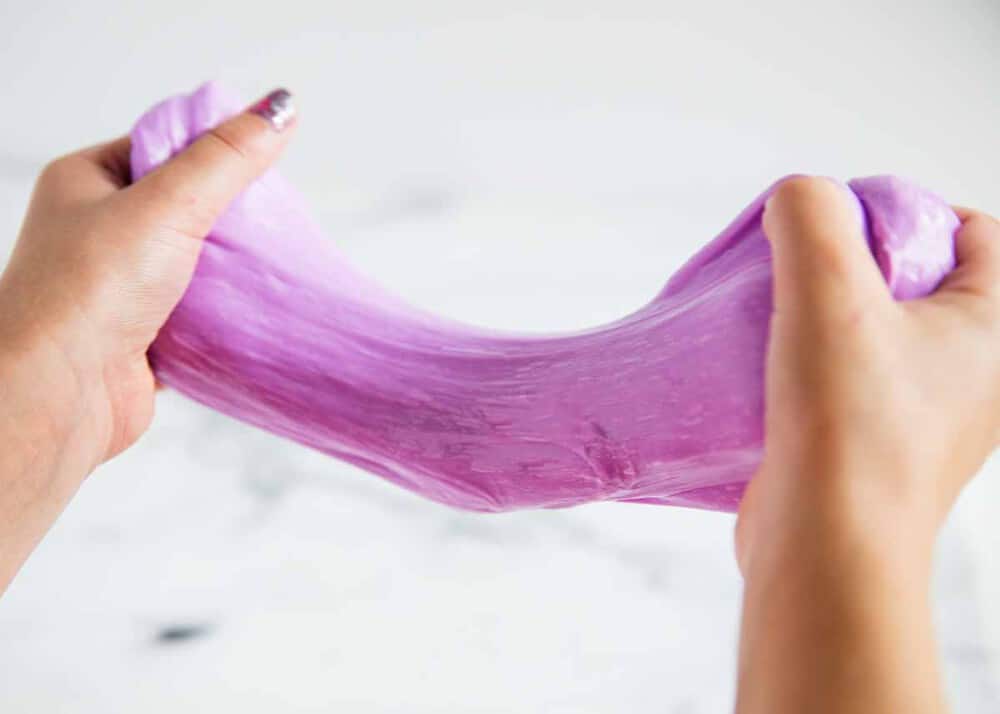 Homemade slime at I Heart Naptime
Fork Stamped Tulips
On days when you need a very simple craft idea try making fork-stamped tulips! It is darling and only requires a little paint, a plastic fork, and a piece of paper!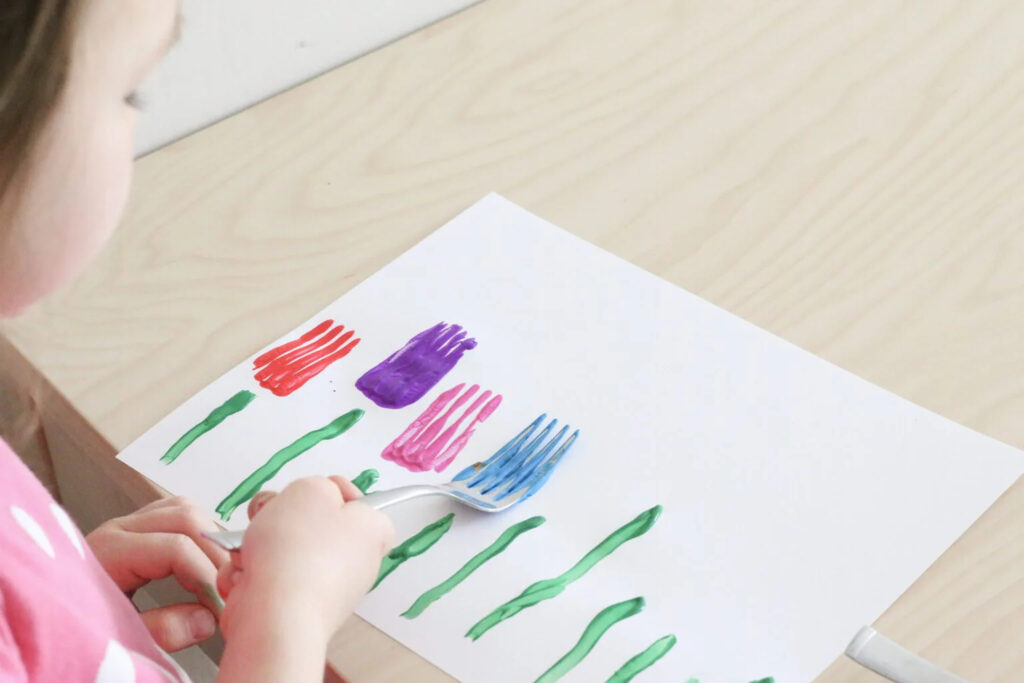 Forked Stamped Tulips Craft via Toddler at Play
No Mess Painting
Take away the mess of paints with this fantastic smush painting idea. This is perfect if you have a 1 yr old, but all kids would enjoy it.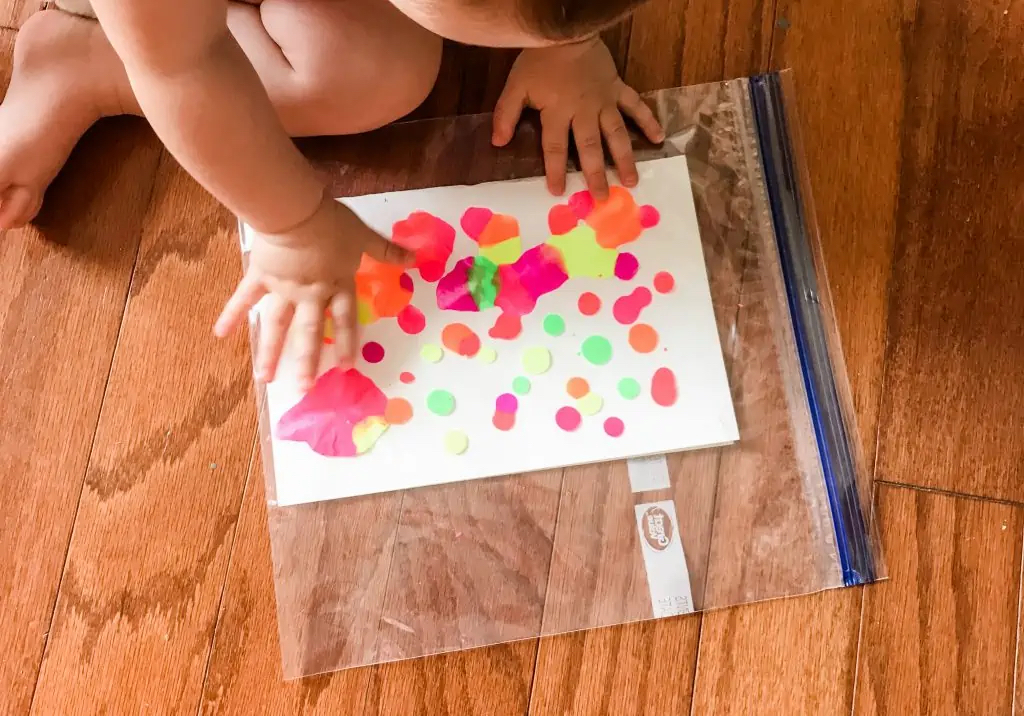 No Mess Smush Painting for Toddlers via Happy Toddler Club
Unicorn Toilet Paper Roll
Start saving those toilet paper rolls because there are so many fabulous crafts you can make with them. This Unicorn Roll is so cute!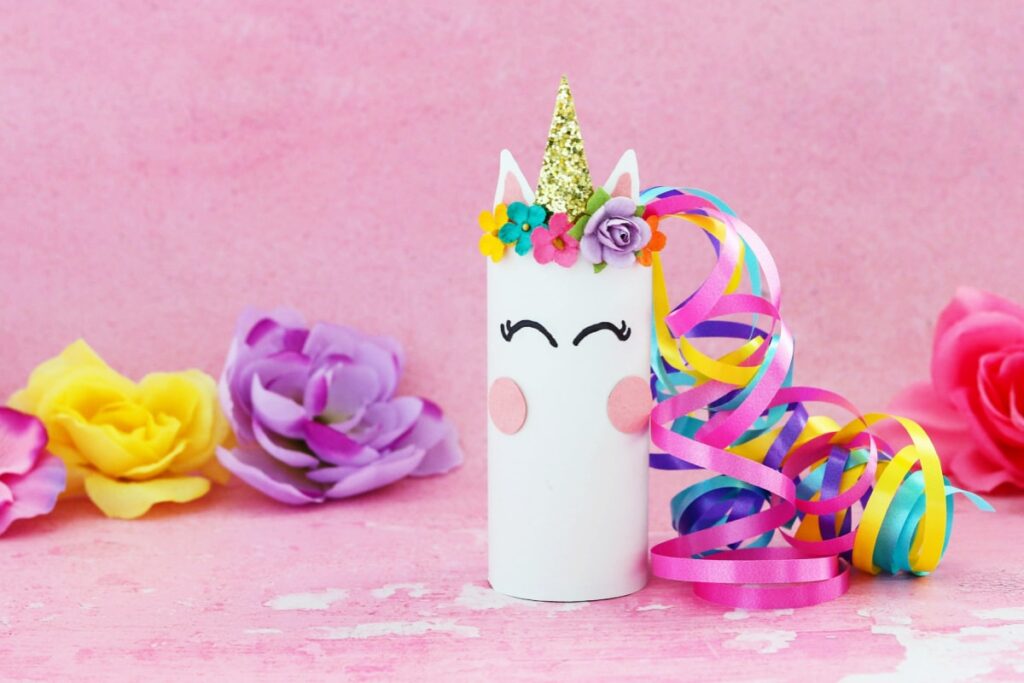 Unicorn Toilet Paper Roll Craft via Fun Money Mom
Pom Pom Shooter
Here's another toilet paper roll craft that actually shoots pom poms! This pom pom shooter is definitely one to add to your craft list.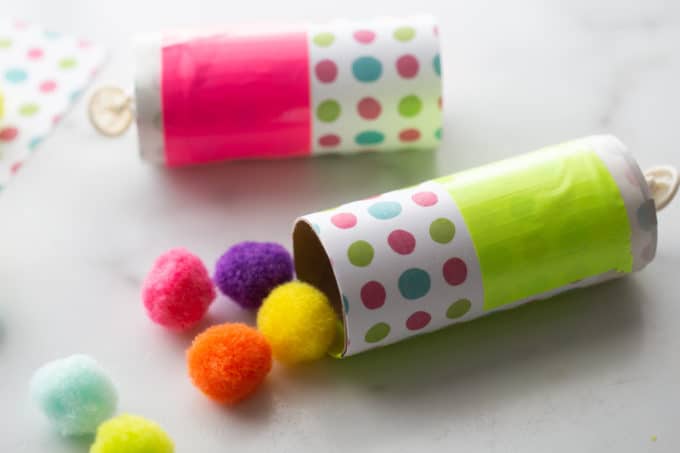 Easy Pom Pom Shooter Craft via Little Bins for Little Hands
Outdoor Nature Craft
This fun nature craft will get you outside to enjoy the sunlight and fresh air. Kids will have so much fun exploring and collecting plants to use.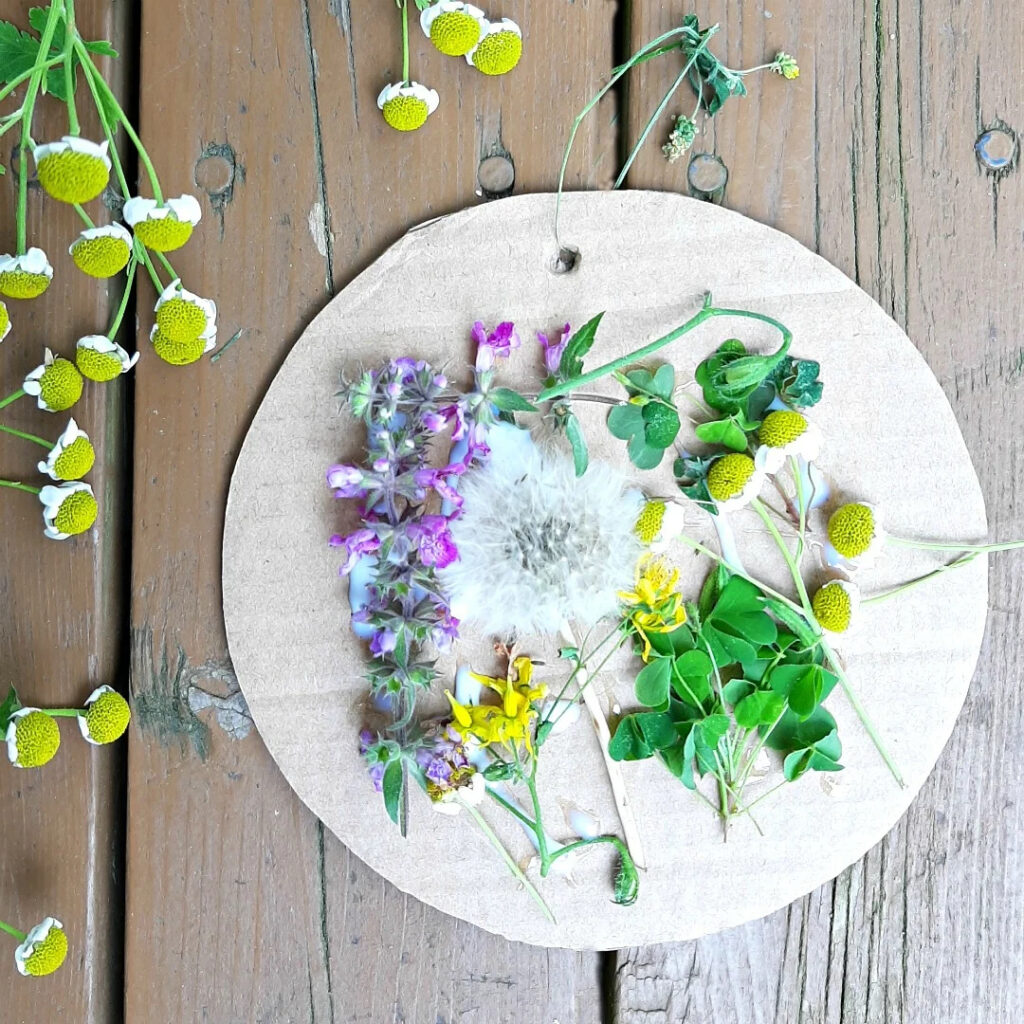 Outdoor Nature Craft for Toddlers via My Bored Toddler
Pipe Cleaner Finger Puppets
I absolutely love pipe cleaners and it's because you can do so many things with them! These finger puppets are amazing and easy enough for even the littlest kids to make.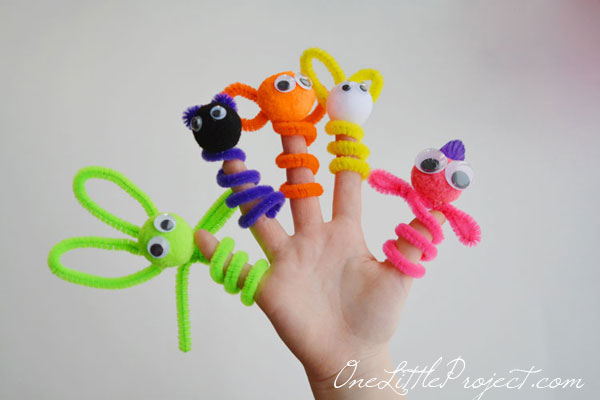 Easy Pipe Cleaner Finger Puppets via One Little Project
Maracas
How cute are these homemade maracas?! They are easy to make, inexpensive, and so much fun to play with.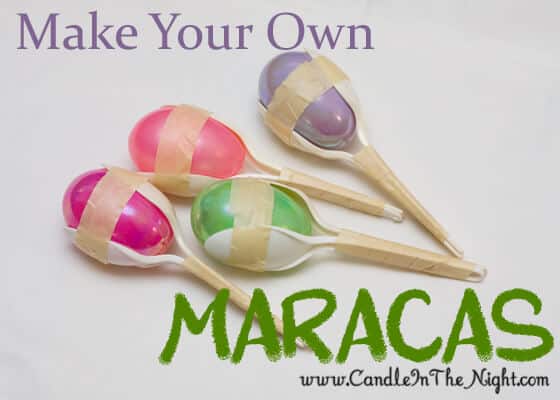 Maracas via Crafty Homeschool Mom
Cardboard Tube Binoculars
Take your child on a fabulous adventure with these cardboard binoculars! They take little time to make so you can spend more time exploring with your little one.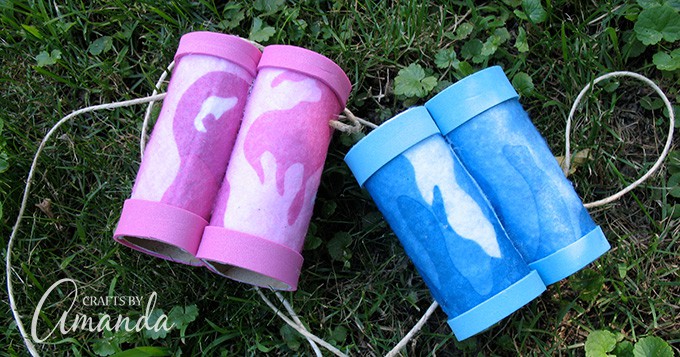 Cardboard Tube Binoculars via Crafts by Amanda
Cupcake Liner Fish
Do you have a lot of cupcake liners sitting in your cupboard? Try making these adorable fish! Your kiddos will be so happy to hang this on the fridge.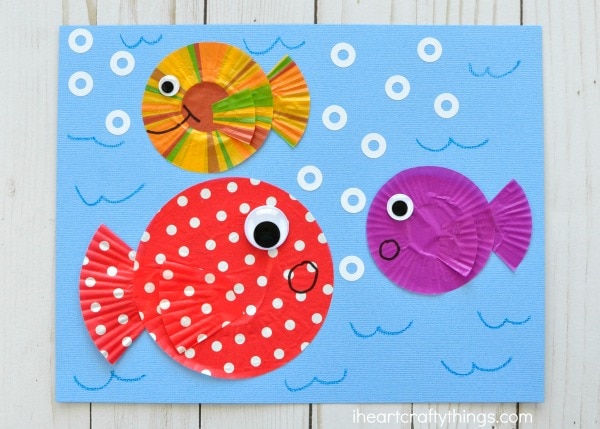 Cupcake Liner Fish via IHeartCraftyThings
More Activities for Kids