Easy Butterfly craft for kids
This stained glass butterfly craft is easy to make and will add beautiful colors to your window! My son loved making these after we learned about caterpillars turning into butterflies and read The Very Hungry Caterpillar.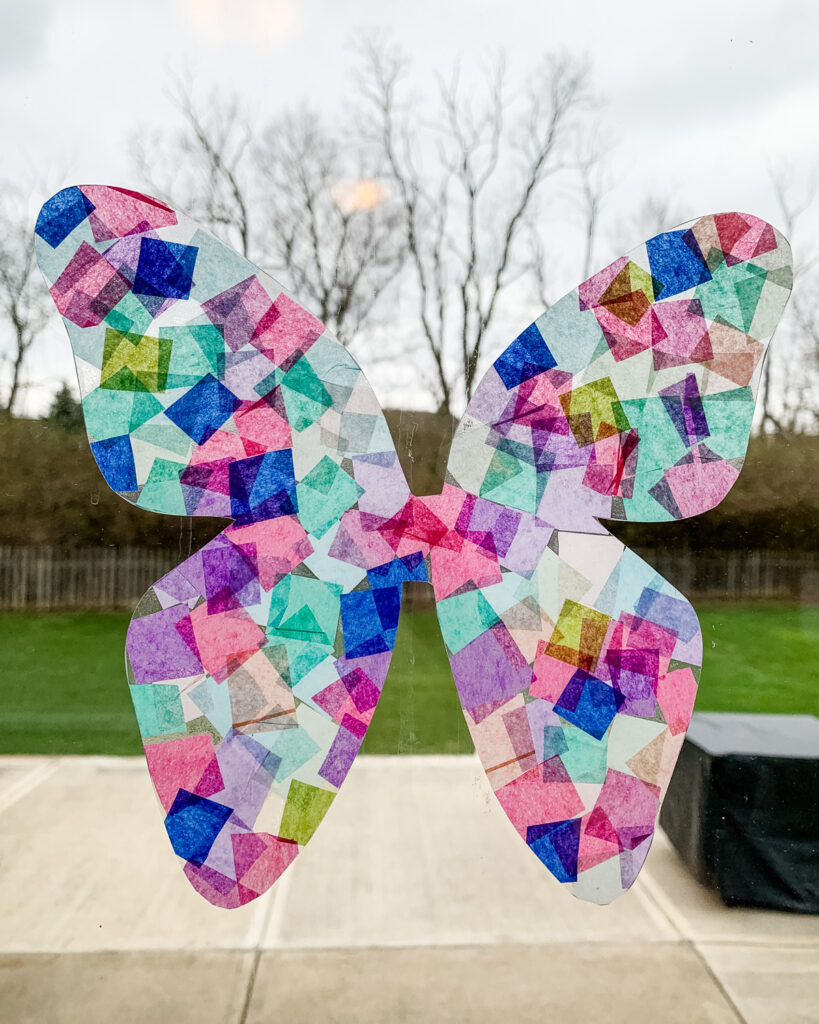 Supplies:
Butterfly outline (free template below)
Tissue paper (in variety of colors)
Scissors
Washi tape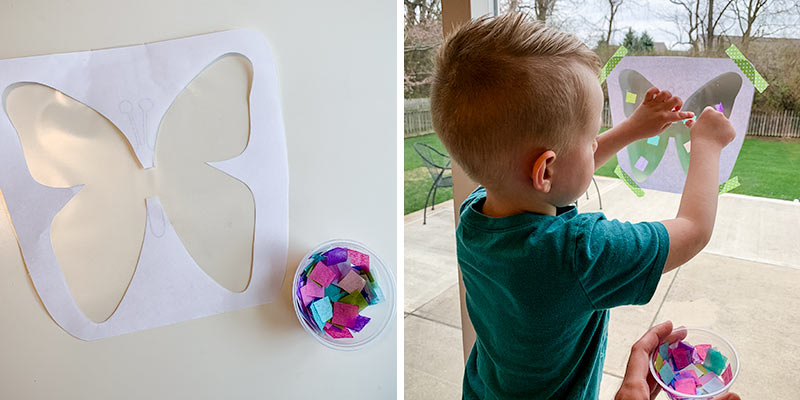 How to make:
Print out the butterfly outline or draw a butterfly outline on a piece of paper. Cut out the center of the butterfly outline.
Cut a piece of contact paper a little larger than the butterfly and peel the backing off the sheet. Carefully press the butterfly paper to the contact paper and tape to a window or wall with the sticky side facing out.
Cut tissue paper into small squares and decorate the sticky butterfly wings, overlapping each square to completely cover.
Cut a second piece of contact paper, peel off the back and place on top of the butterfly, sticky side down. Cut around the butterfly and hang in the window.
Very Hungry Caterpillar activities
I loved teaching my kids about how a caterpillar becomes a butterfly, here's some fun activities we did to help them learn more about the process.
Lifecycle of a butterfly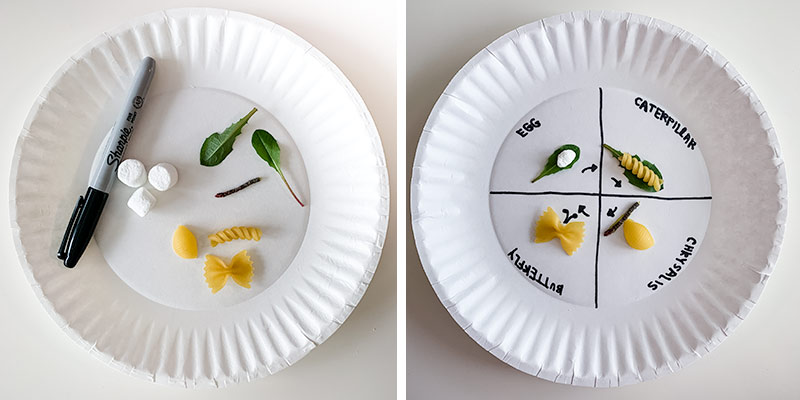 Supplies:
Paper plate
Dry pasta (bowtie, rotini, shell)
Mini marshmallows
Small stick
2 leaves
Marker
Hot glue
Draw 4 sections on a paper plate. Label the sections "egg", "caterpillar", "cocoon" and "butterfly" and draw arrows to show the lifecycle of a butterfly.
In the "egg" section, glue a leaf with marshmallow pieces. In the "caterpillar" section, glue a leaf with a rotini noodle. In the "cocoon" section, glue a stick with a shell noodle. In the "butterfly" section, glue a bowtie and draw 2 lines to make an antennae.
Inspired by Paging Supermom
Caterpillar pom pom painting
This is a fun craft to do with paint and pom poms after reading The Very Hungry Caterpillar.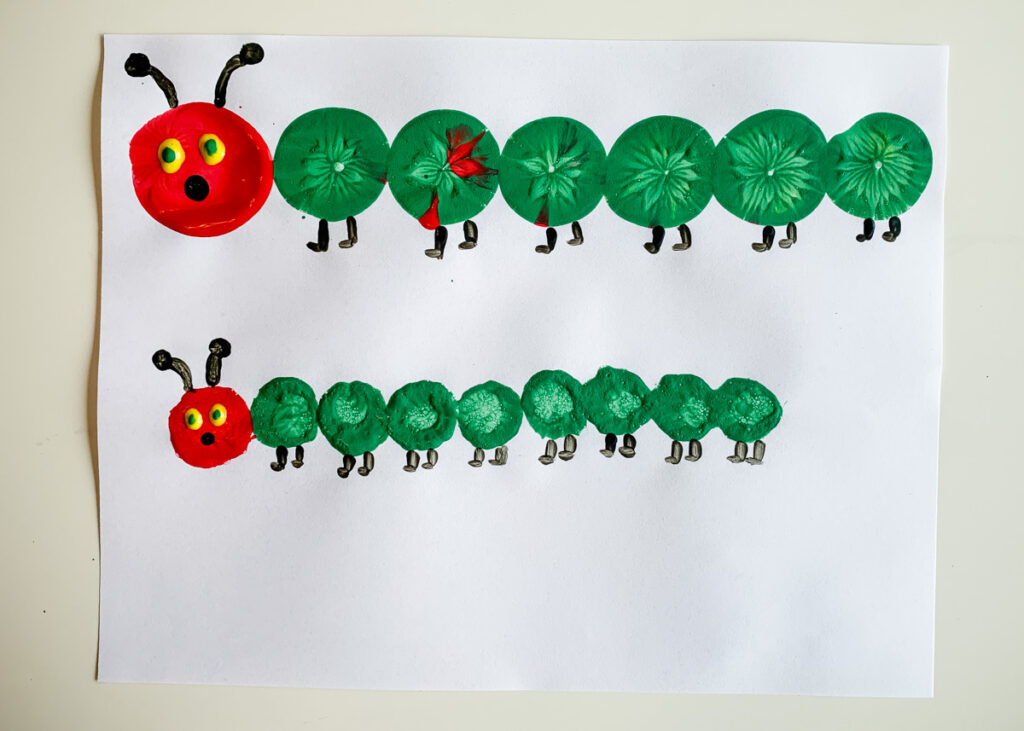 Supplies:
Pom pom balls
Clothespins
Paint (red, green, black & yellow)
Paper plate
Paper
Attach the pom-pom balls to clothespins, dip in the paint and print in a line to make a caterpillar.
*You can also blow up small balloons to dip in the paint to make a larger caterpillar.