This rainbow coloring page is a fun and easy activity that will brighten any cloudy day. It is the perfect craft to pair with teaching your little one about colors, the weather, St. Patrick's day or to go along with their favorite rainbow book.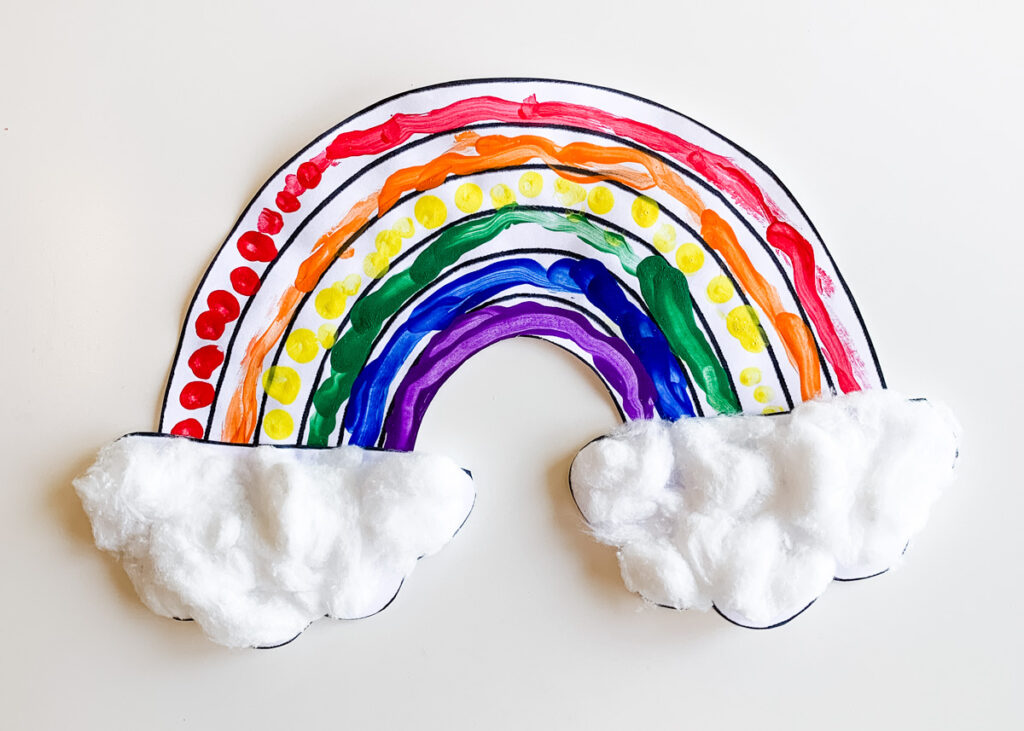 Free printable rainbow coloring page
Rainbow finger painting
Your child can use q-tips or their fingers to paint the rainbow. Using q-tips to paint this coloring page is a great way to help your preschooler practice their pincer grasp and fine motor skills as they try to keep the colors in the black lines.
To make this craft, you will need: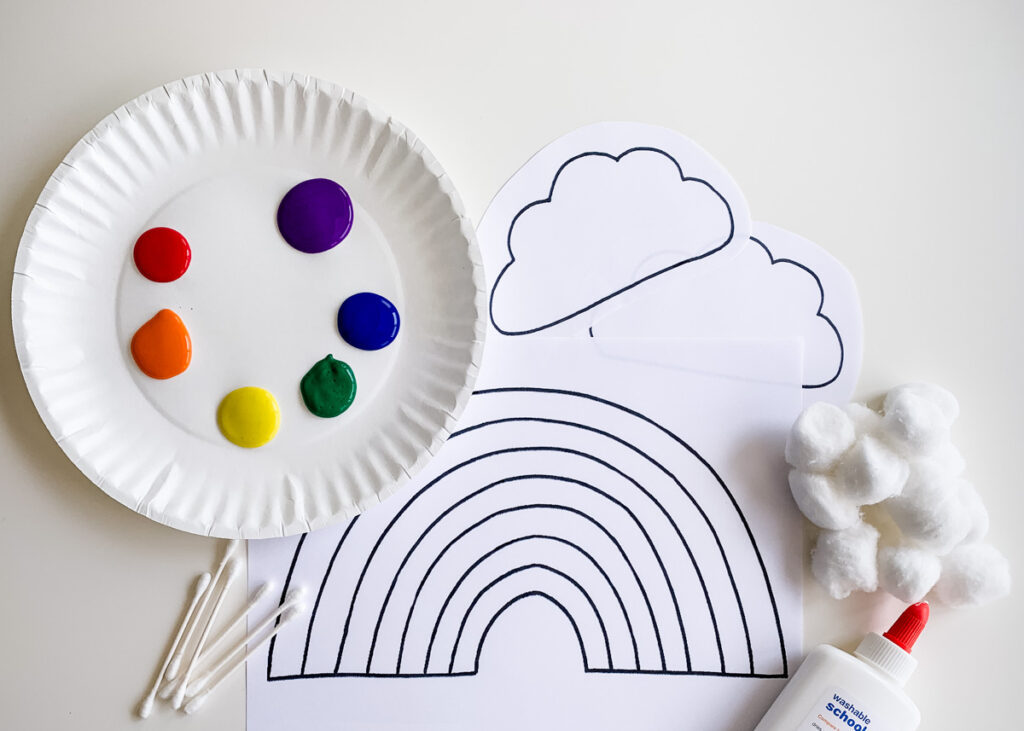 Supplies
Rainbow printable (scroll down for free printable)
Washable paint (red, orange, yellow, green, blue, purple)
Q-tips
Cotton balls
Glue
Scissors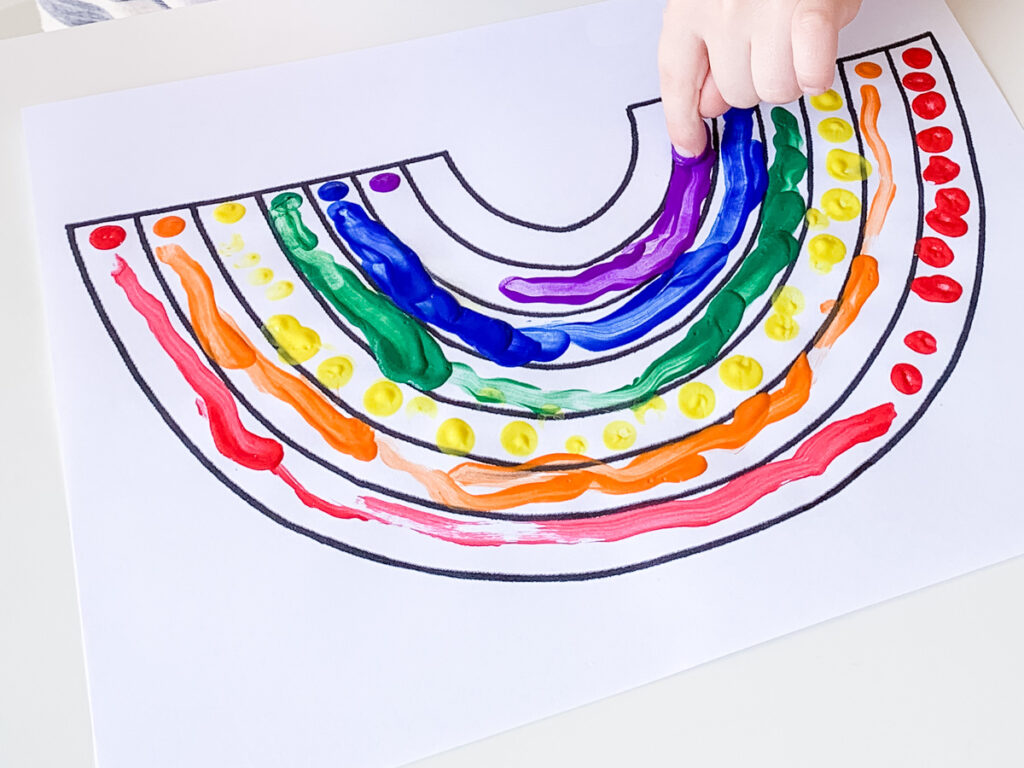 How to make:
Print out the rainbow and clouds on card stock paper.
Squeeze a small drop of the 7 rainbow colors on a paper plate.
Let your child choose if they would like to paint the rainbow with Q-tips or their fingers. For younger kids, you may want to make colored dots at the end of both sides of rainbow to help them know which color starts and ends in which space.
Paint the rainbow. While the rainbow is drying, it's time to work on the clouds.
Spread out the cotton balls to help them get a fluffy look. Glue the cotton balls to the paper cloud print out until it is fully covered.
Cut out the clouds and the rainbow. Glue the clouds to the bottom of the rainbow. You are ready to hang up your rainbow craft!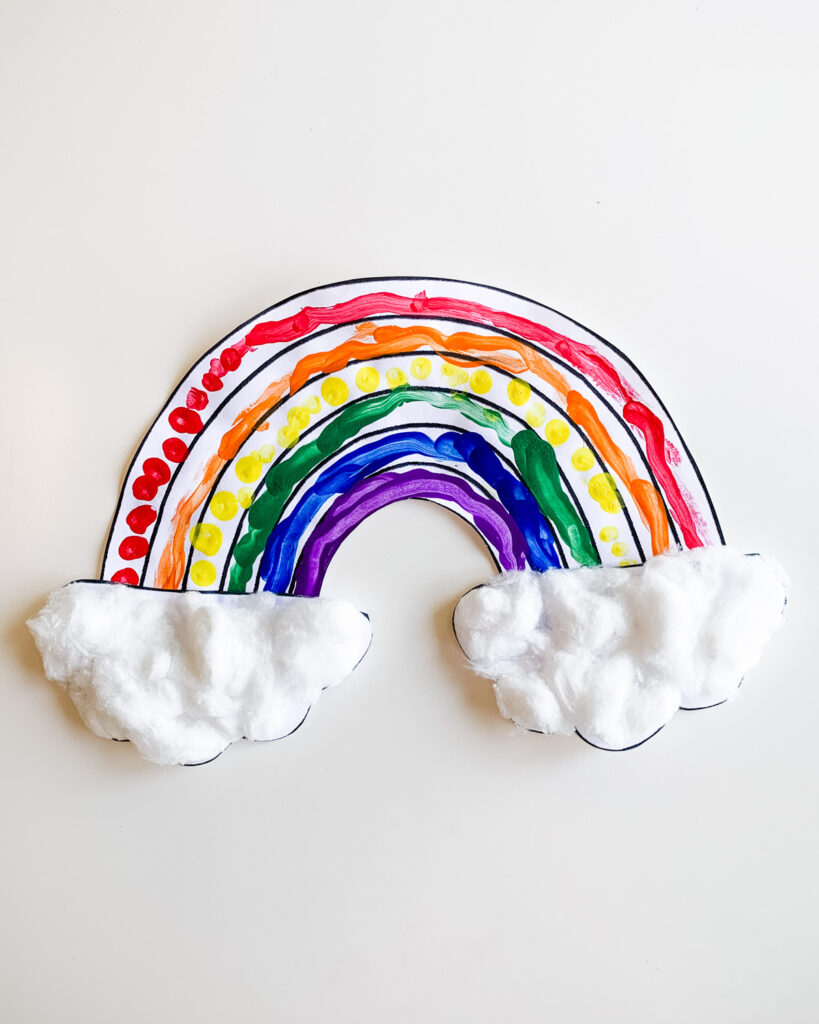 Your children could also color this printable with crayons, markers or colored pencils or glue Froot Loops on the rainbow in place of the colored paint. Get creative!
Don't miss the rainbow Science experiments we posted last week!