How to Make LEGO Crayons and Free Printable Tag
How to make LEGO crayons and free printable tags that would make a great party favor or Valentine! Such a fun way to recycle old broken crayons!
One of my kids favorite activities to do with me is make homemade crayons. No joke. They beg to make them just about every day. We have made them with several different molds, but the LEGO ones have been a recent favorite. Don't they look AWESOME?!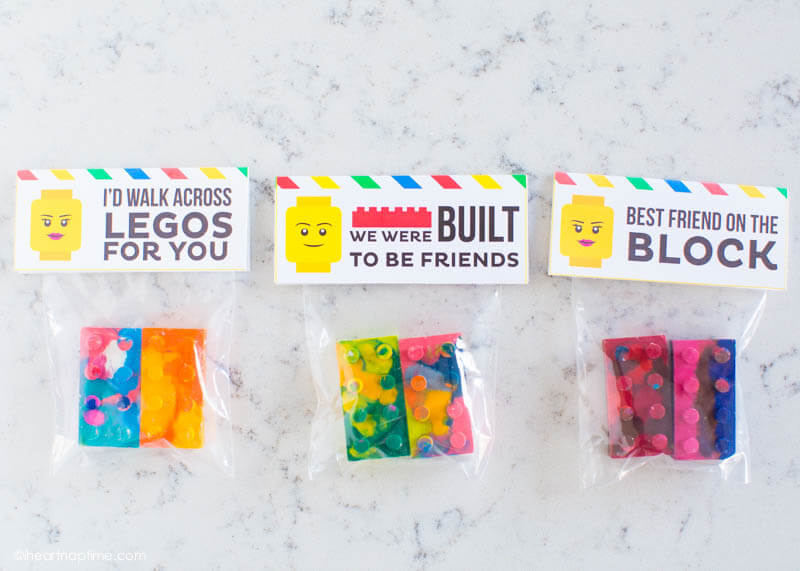 These would be so fun to pass out as a little party favor or gift. We've got 4 different versions of the free download below, that are perfect for boys or girls!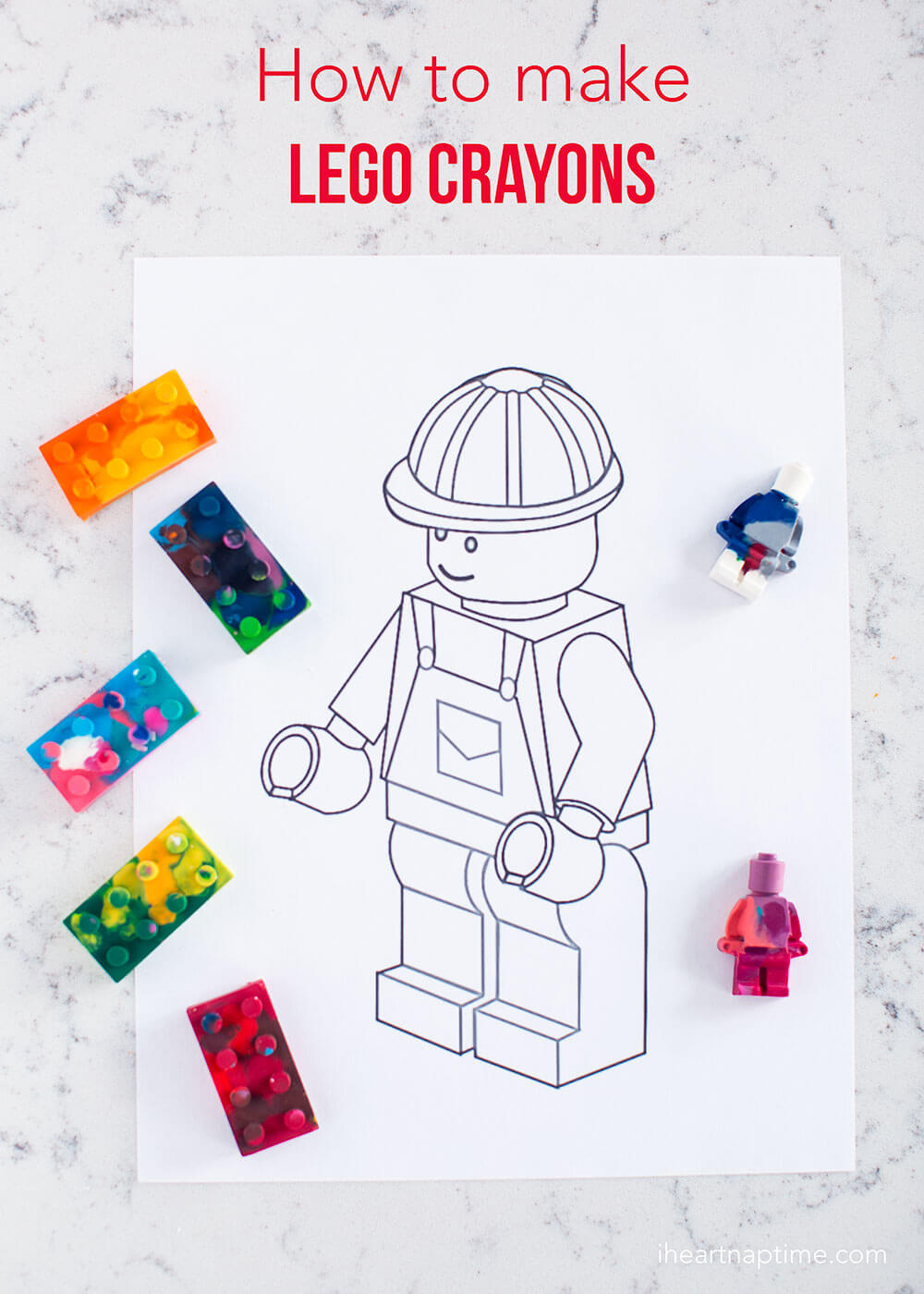 My kids had a lot of fun coloring with these. They are already asking to make more! So now we are starting to collect all the broken crayons again. I think they are secretly breaking them on purpose now. 😉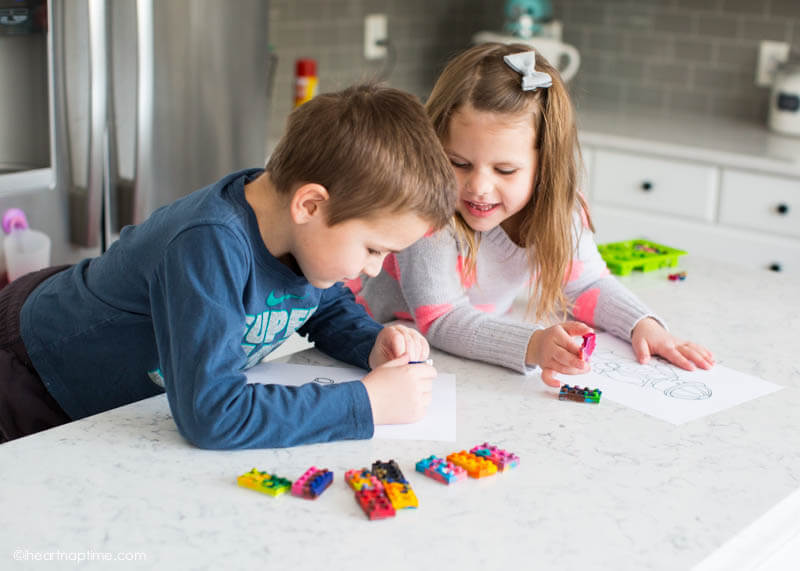 Here's what you'll need to get started:
Supplies:
Instructions:
Place crayons in luke warm water and let sit for 10 minutes, or until the wrapper slides off. Remove wrappers and place on a paper towel to dry.
Break crayons into small pieces and then place in the crayon molds. Place mold on a baking sheet and then cook in the oven at 200°F for 10 to 15 minutes, or until melted. You can try to melt in the microwave, but please note not all microwaves will melt them properly. The oven is a safer method.

Free LEGO printable:
Print on card stock paper with a color printer. Cut along the yellow line.
You could also use this printable tags for party favors with LEGO candy. I found the candies on Amazon and everyone thought they were so cool!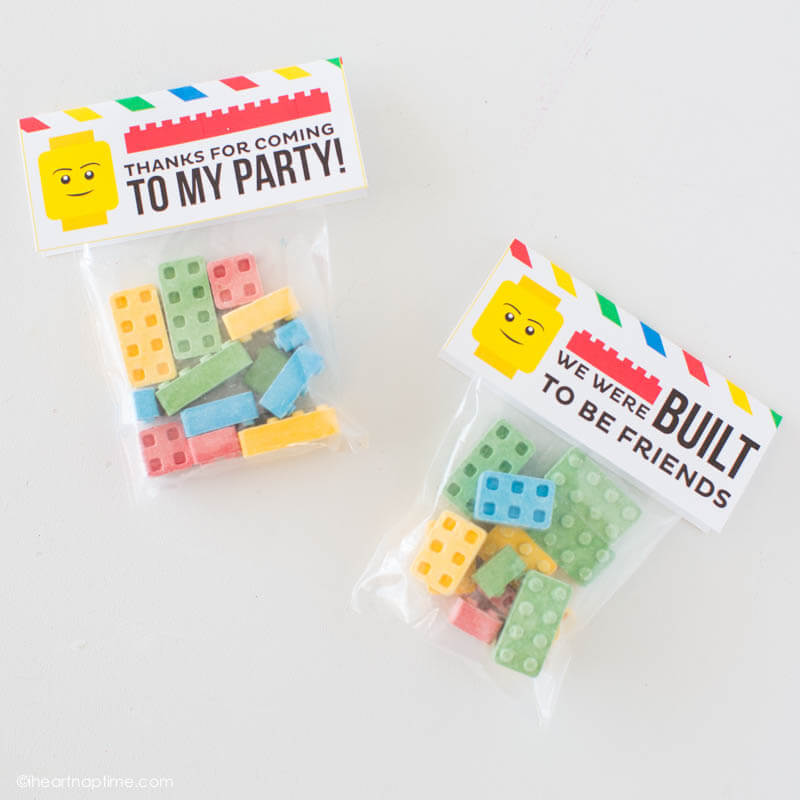 Video

Hope you enjoyed this tutorial and the freebies! Have a great day 🙂
Love for more Valentine crafts? You'll enjoy these, too!