Free Happy Birthday Backdrop
Free Happy Birthday Backdrop – Quickly decorate your dessert table for a birthday party, by simply adding this "Happy Birthday" printable to your display!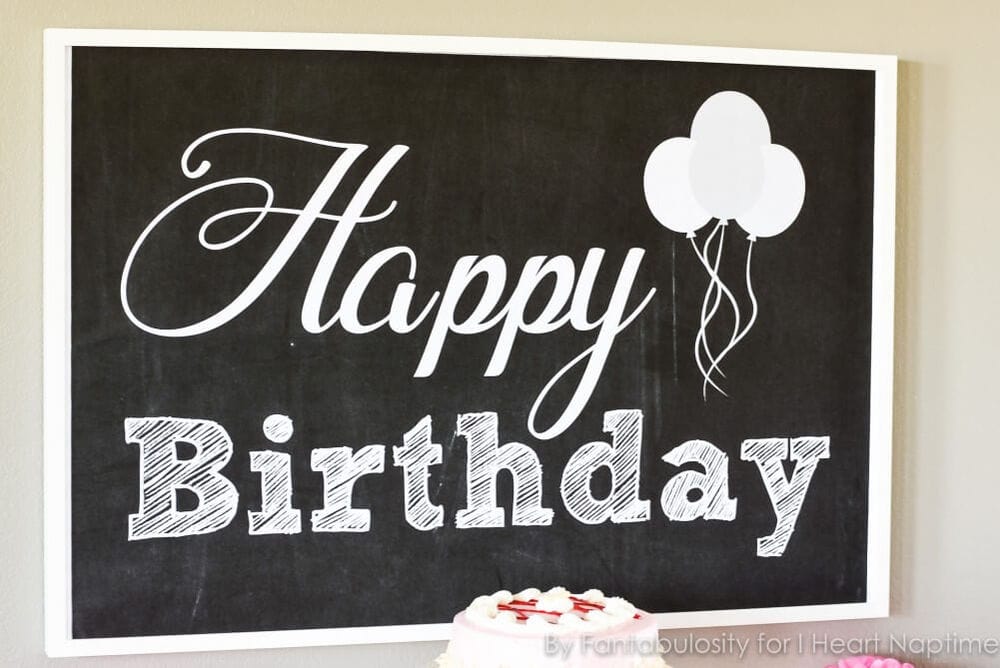 Hey all! It's Jessica from Fantabulosity again, and I'm crazy-excited to share something with you that goes right along with passion of party styling!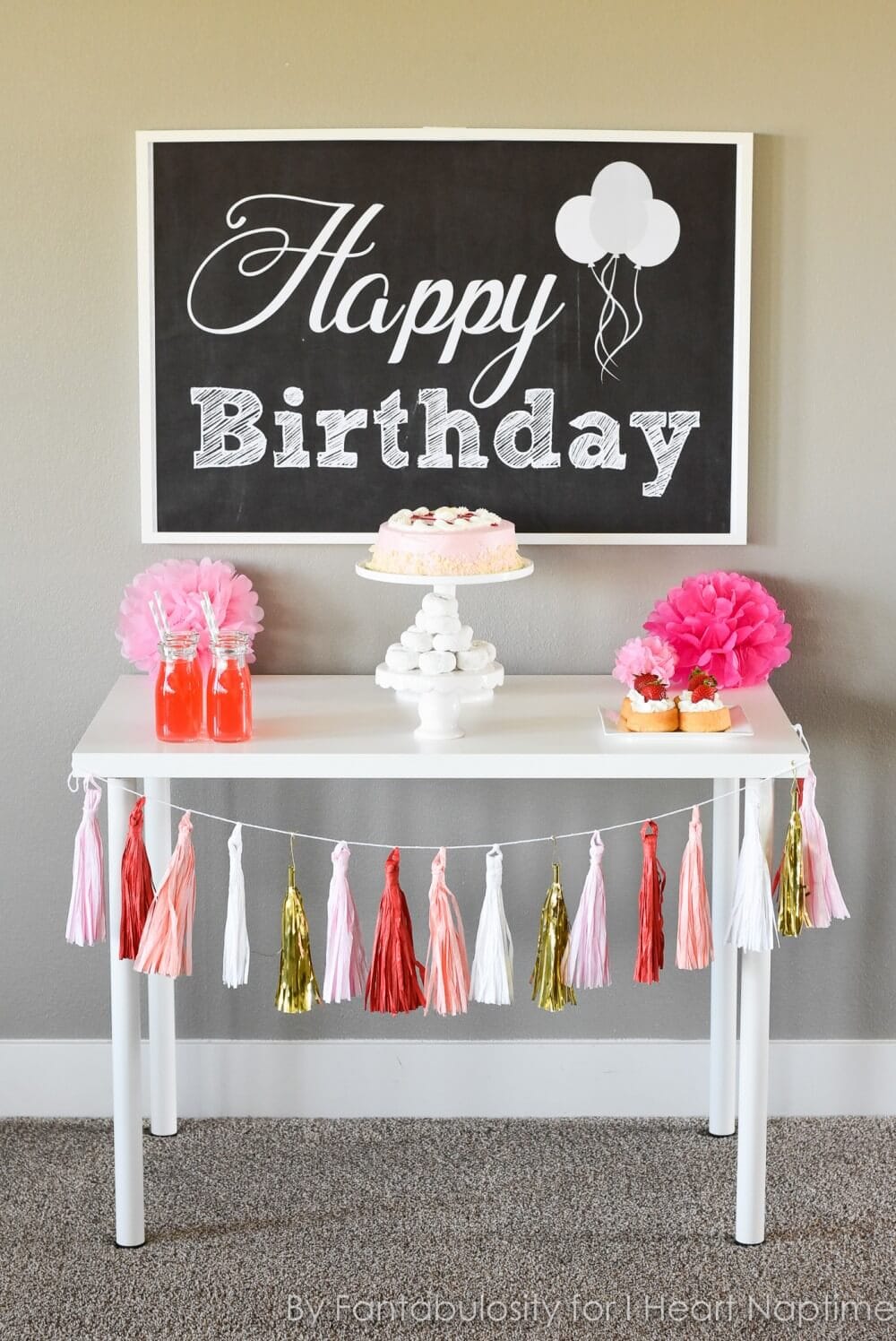 If you've followed along on any of my party styling adventures, then you know that I like to keep things super simple, and the easier…the better.
I know exactly how "out of hand," decorating can get, and before you know it, it turns in to a stressful event, rather than something to simply enjoy with your closest friends and family.
Let me let you in on a little secret of mine. To easily (and quickly) decorate a dessert table, or birthday party display table, frame a simple "print," for a major wow-factor! The backdrop suddenly decorates for you, all by simply having a local print shop print it! Want to add a little more flair? Put it in a frame! You can hang it on the wall, or simply prop it up on the back of the table!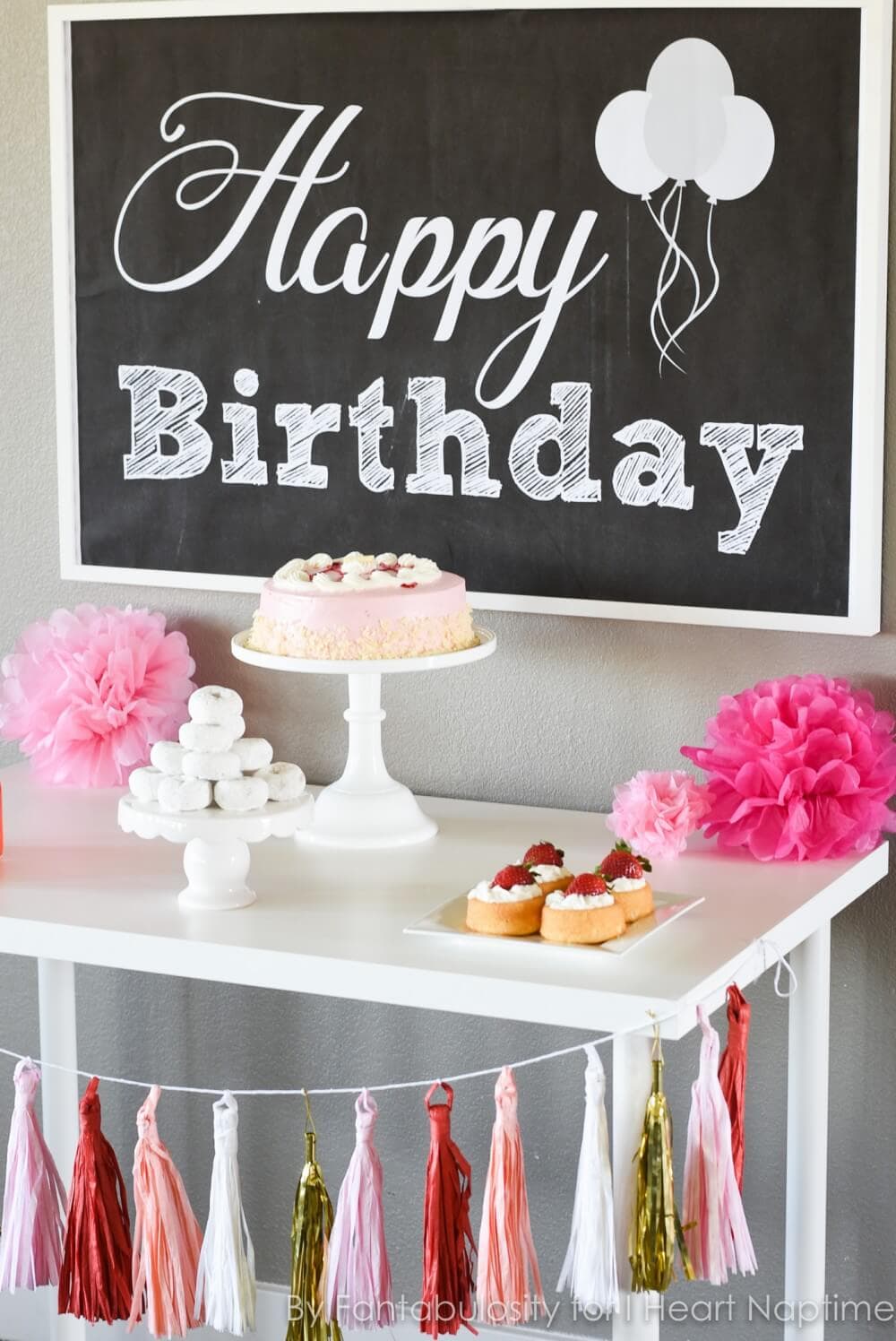 When celebrating a birthday party at our house the other day, I created this "Happy Birthday," backdrop for the dessert table, and I couldn't keep the "goodness," to myself. I HAD to come over here and share this file with you, as a free download. Besides, what good comes from keeping this to myself!? Let me help you make decorating for your next birthday party a little easier.
Download the Happy Birthday Backdrop Here!
(Here's a quick tip: If you are wanting to use this as a large print, simple have a local print shop print it to the desired size that you prefer. But also ask if they could print it, in black and white, to save money!)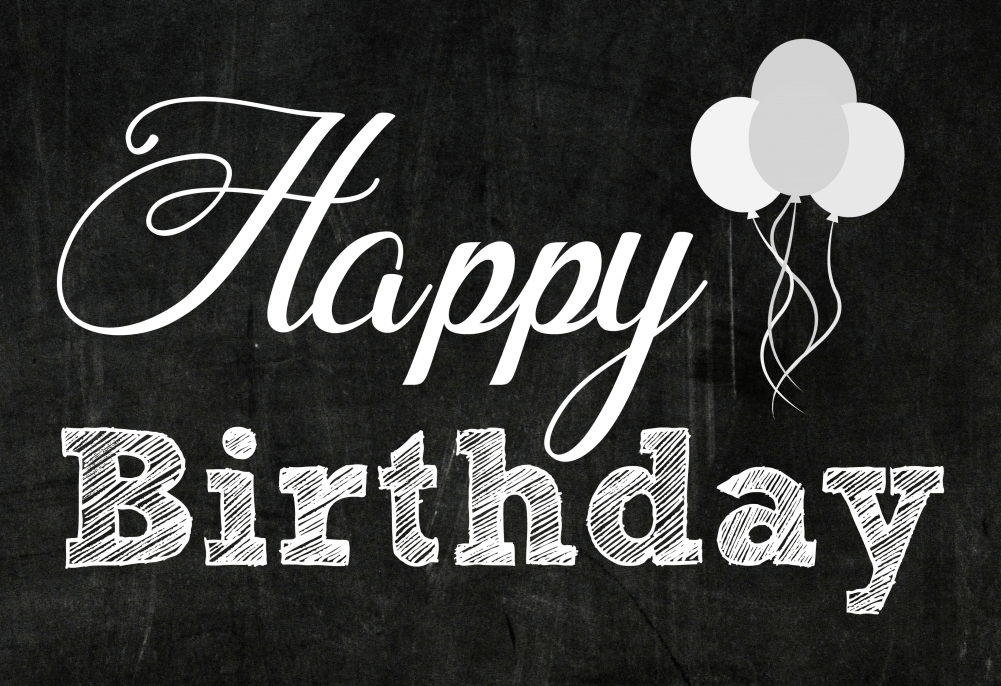 Thanks, Jessica!

If you love this easy project, you'll enjoy these too!