Valentine Photo Props – fun, festive, glittery photo prop free printables, perfect for kids and parties! (And they don't use any real glitter, so no mess!)
Erin from Strawberry Mommycakes here, and I'm sharing these fabulous, glittery Valentine Photo Props!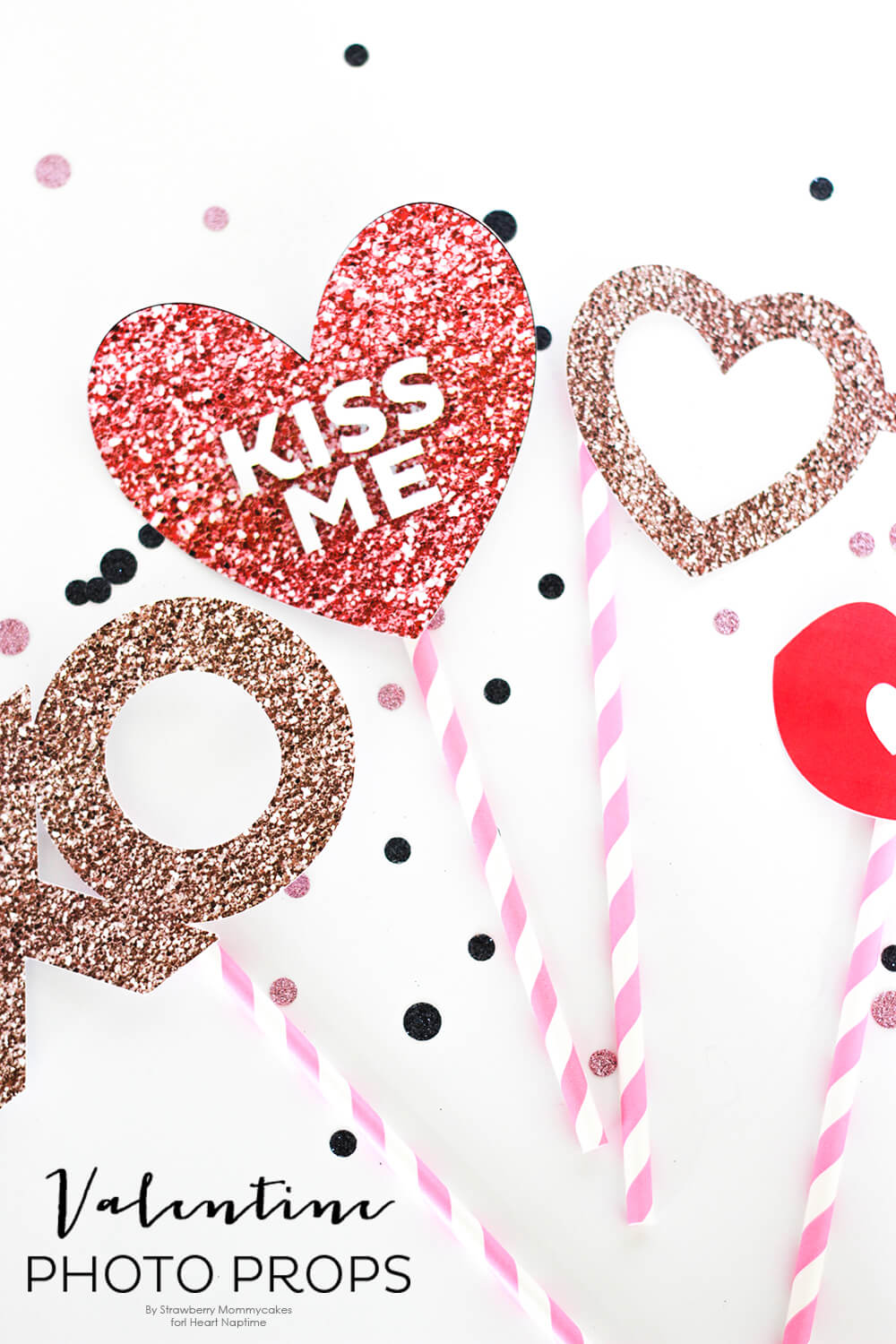 I'm having a ball designing Valentine printables, and I just LOVE the way these Valentine Photo Props turned out. Do you want to know what the greatest thing about these glitter printables? There's no real glitter.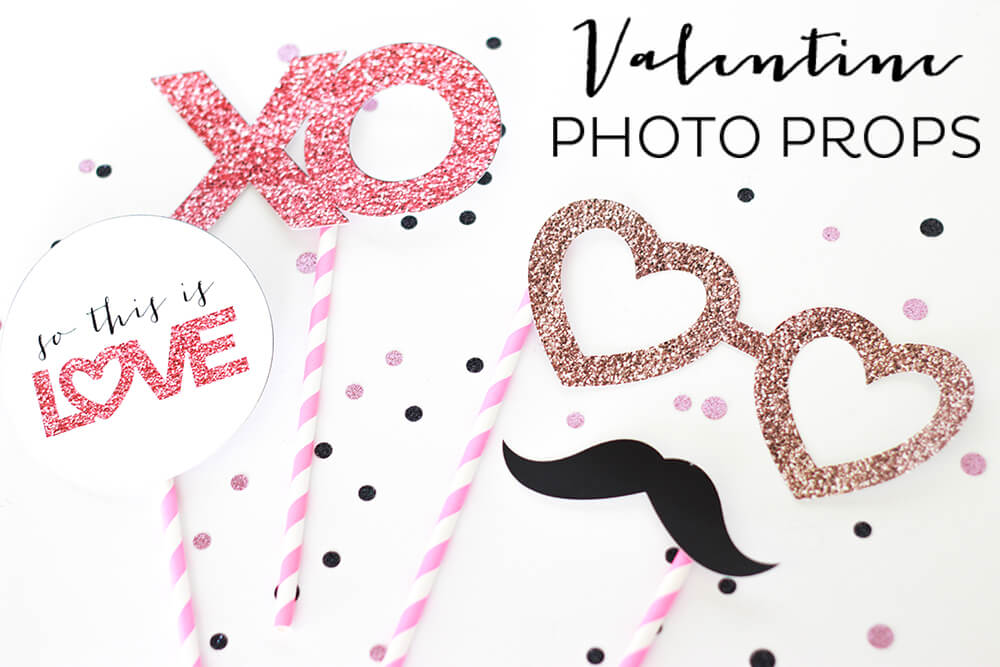 I love making everything sparkly, but I'm to the point now where my whole house is covered in glitter. When these are photographed, you can hardly tell the difference!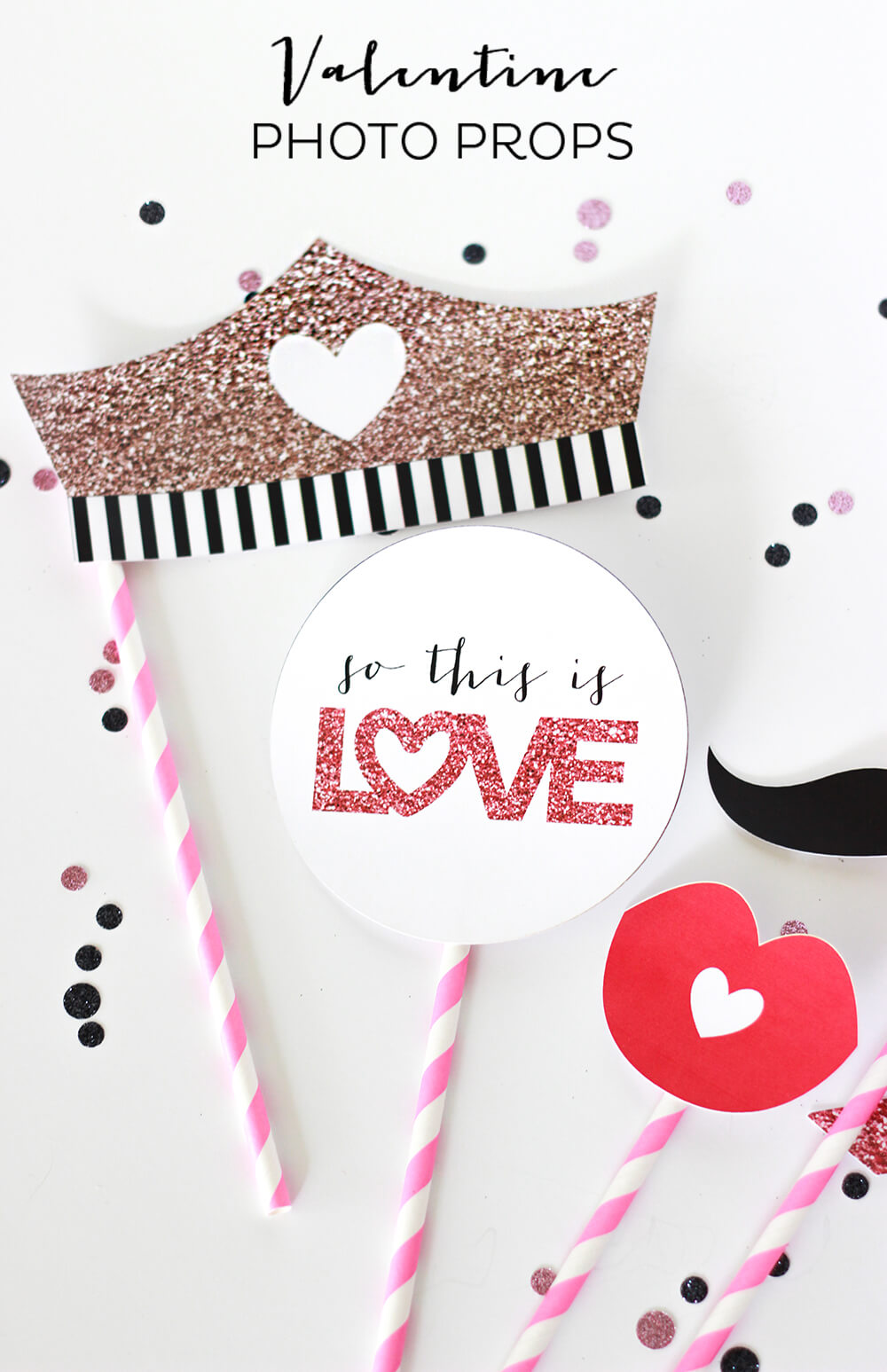 The heart glasses, XO sign, crown, Kiss Me sign and the "So This is Love" sign all come in pink and gold glitter, as well…just in case you need the variety! I created these with my Silhouette Cameo, so I've provided the SVG files for you. You can also cut them out with scissors and an Xacto knife. For tips, you can check out my New Year's Eve printables.
Download the Silhouette Files
*After you download the Silhouette files, make sure you unzip the file before you try to open them.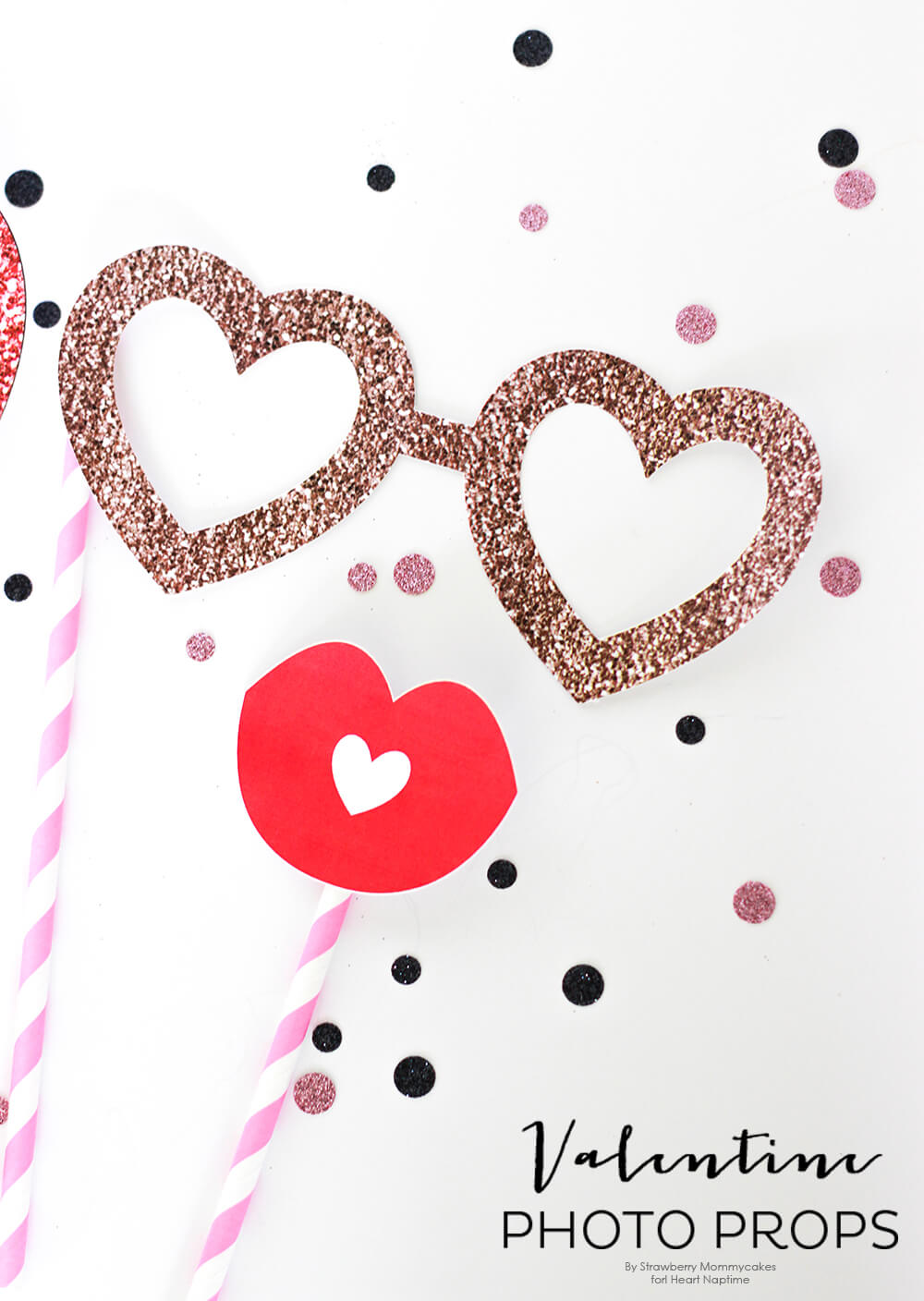 I can't even remember the last time I celebrated Valentine's Day…in college when my husband and I were dating, maybe? I should probably, at least, acknowledge the holiday because it's the day my husband and I got back together after a very short break up. It's hard when we have so many winter birthdays in our family (4 out of 5…crazy, right?) Even if you don't make a big deal out of Valentine's Day, you can still pull these off. They're really easy and kids LOVE photo props!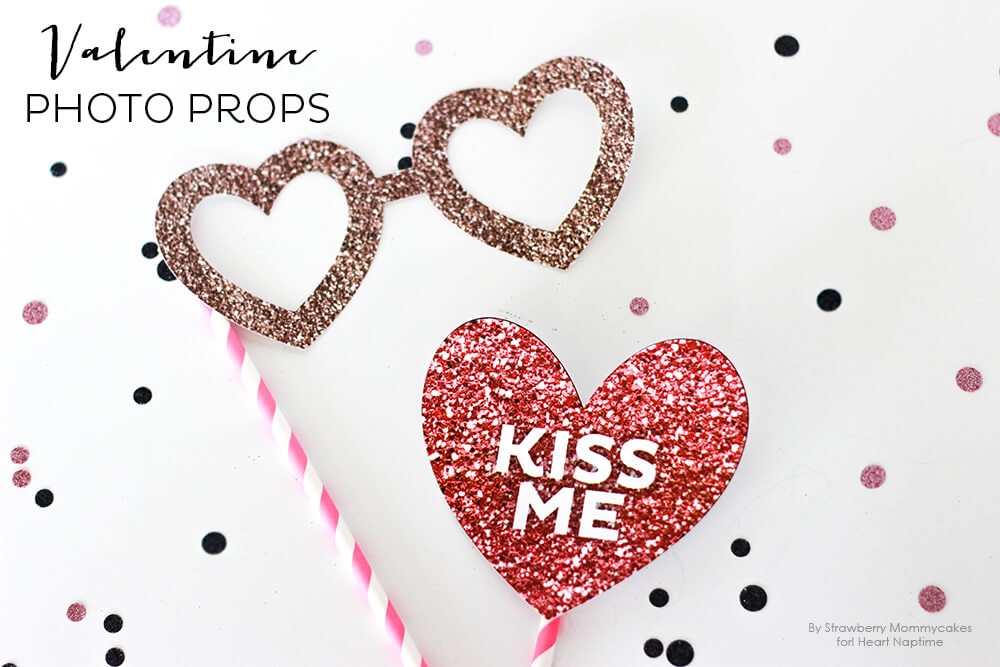 These printables would be so cute for a kissing booth! I was thinking of making one for my latest Valentine Party, but it didn't quite fit the Queen of Hearts theme. She wasn't so keen on kisses, but I would like to think she is a fan of glitter. What queen wouldn't like things that sparkle, right?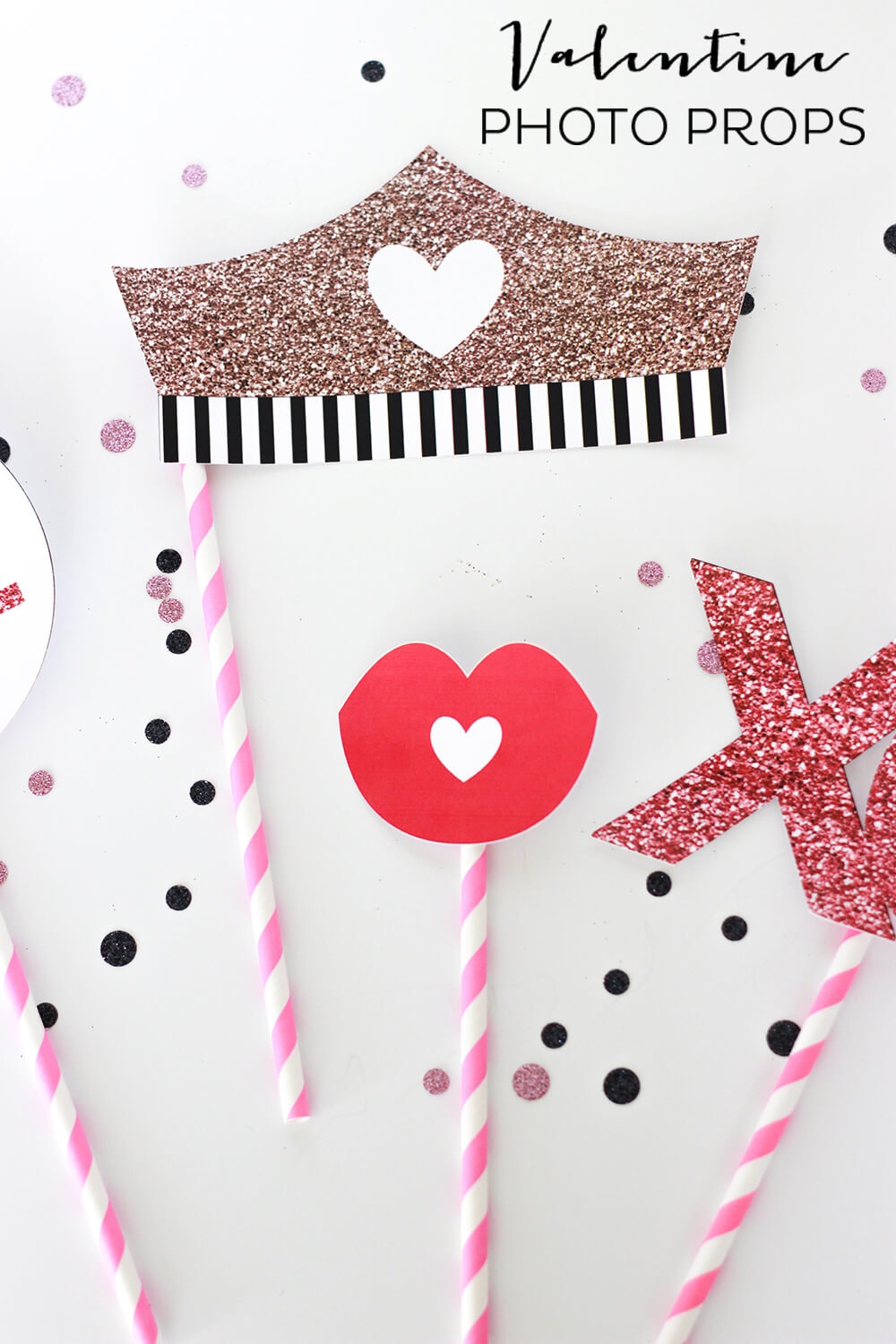 How will you be celebrating Valentine's Day this year? Do you like to make a big deal out of it or is it more low key?