Reese's Valentine Printables
Reese's Valentine Printables – download for free for a cute and easy Valentine's gift!
I have so many fun Valentine's projects I've been working on. I can't wait to share them with you over the next couple of weeks.
Today's Valentine printables are a play on one of my favorite candies – Reese's. I have a few different versions and ways that you can use them. Some are cute… some are cheesy… but hey, that's what Valentine's is all about, right? I'm super excited to give this basket to my hubby, because he is a huge Reese's fan!
Scroll down to the bottom of this post for the free printables.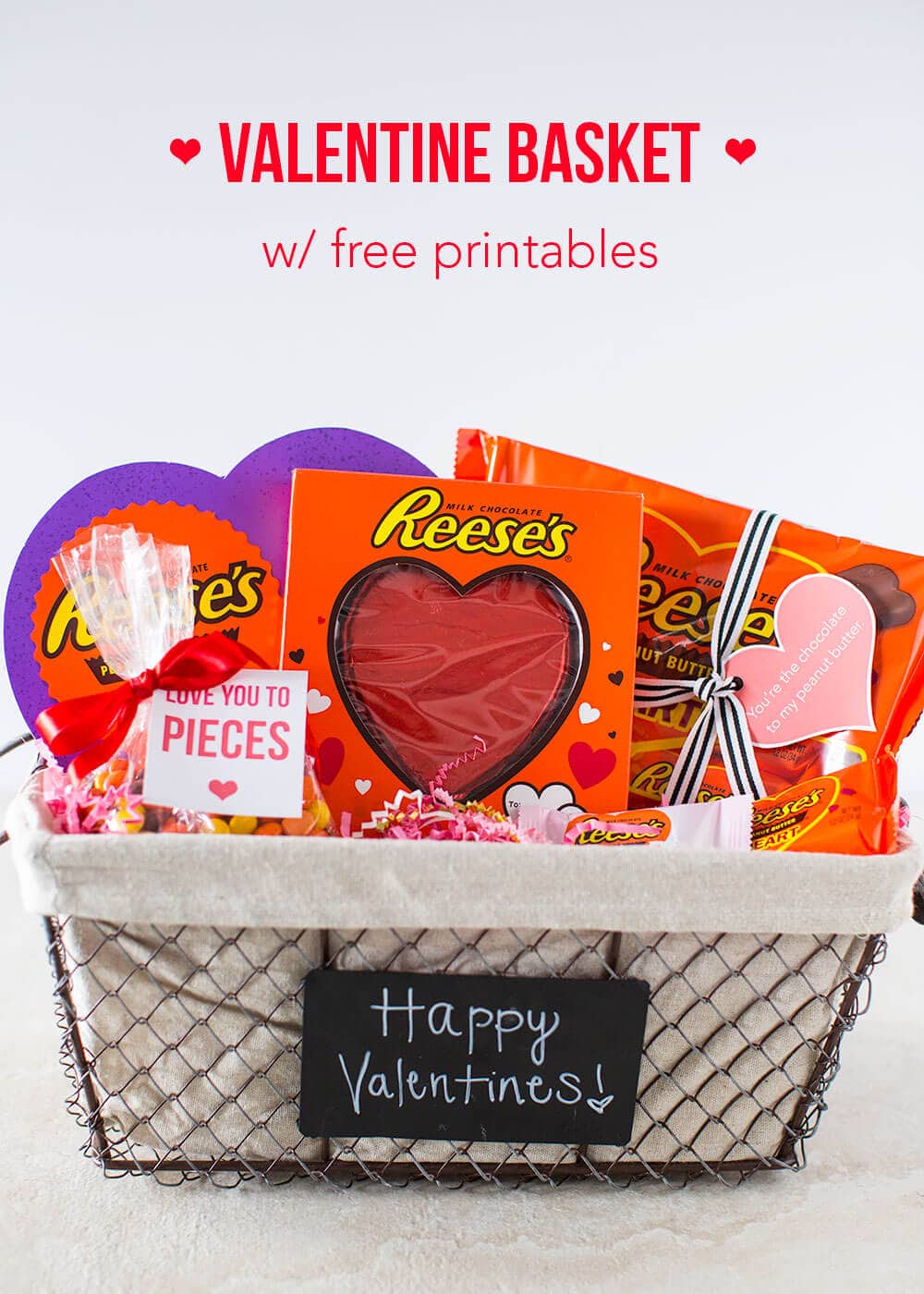 The first saying is "Love you to pieces"… can't go wrong with a classic! I printed it out, filled a jar with Reese's Pieces and then taped the tag onto the jar. Super simple! And I'm pretty sure anyone would love a jar full of Reese's Pieces any time of year!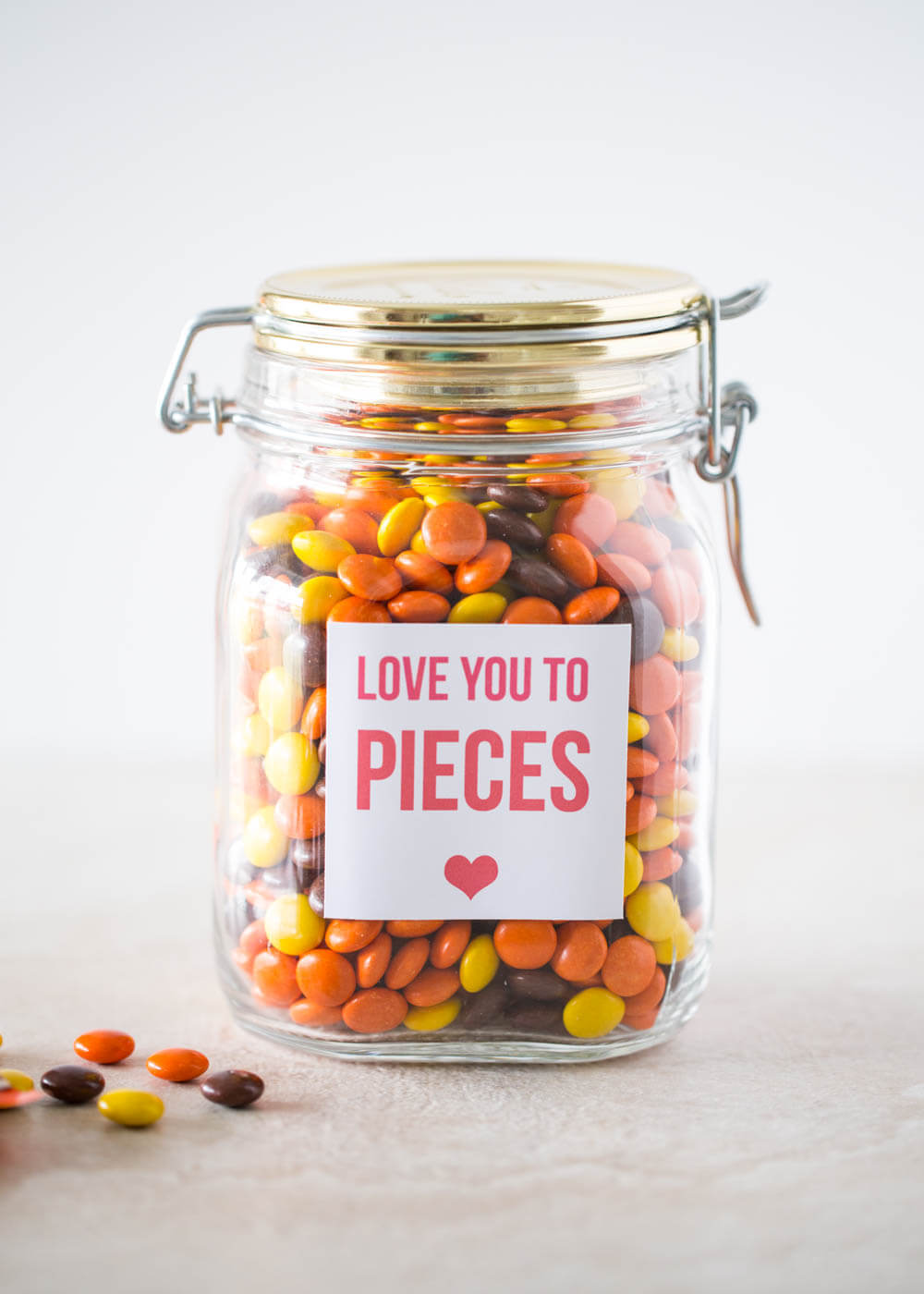 Another idea is placing the candies inside of a bag and tying the tag on with ribbon. You could also simply just tape the tag onto the box as well to make it even easier!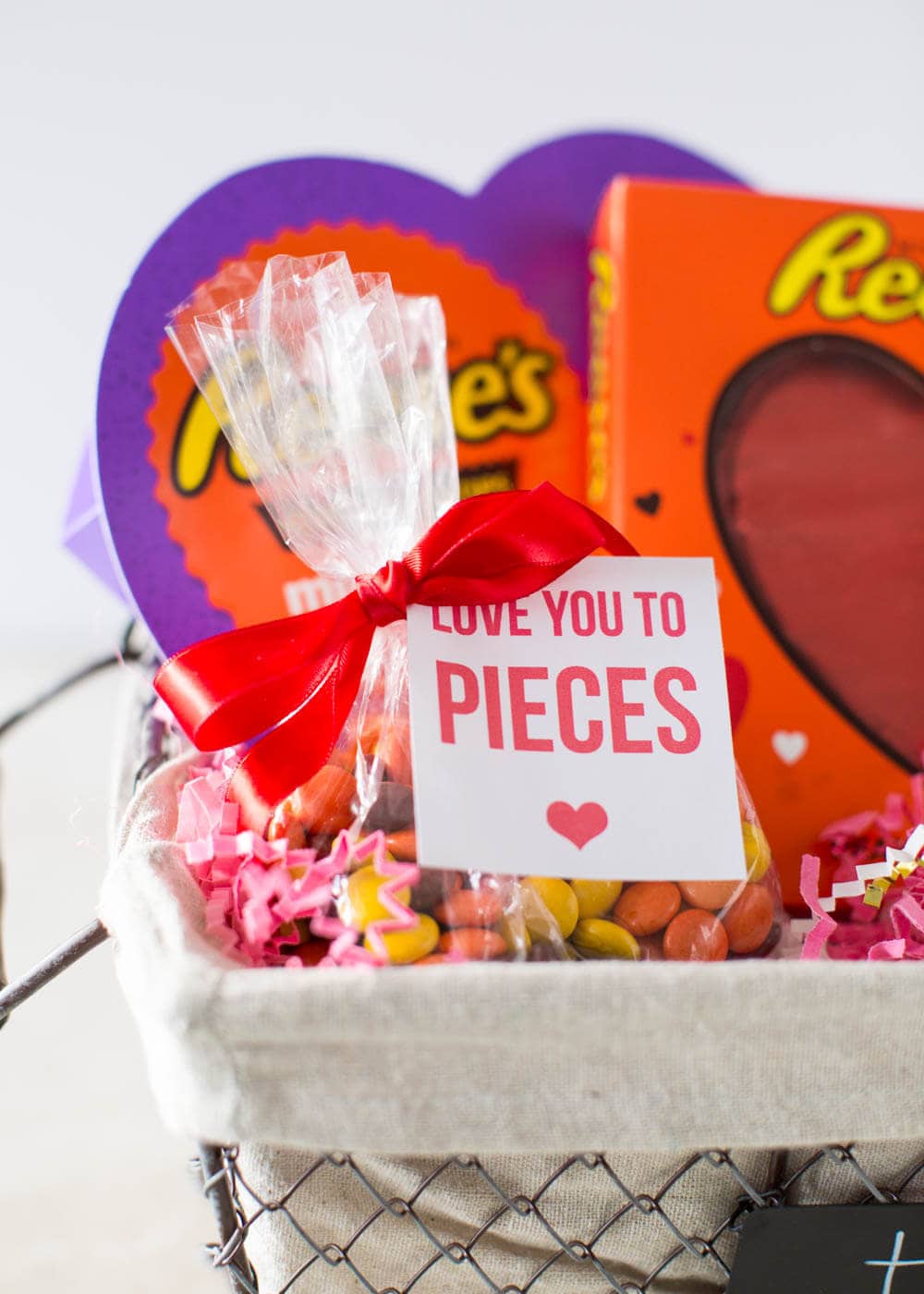 The second printable says "You're the chocolate to my peanut butter." I don't know why, but I just love that saying.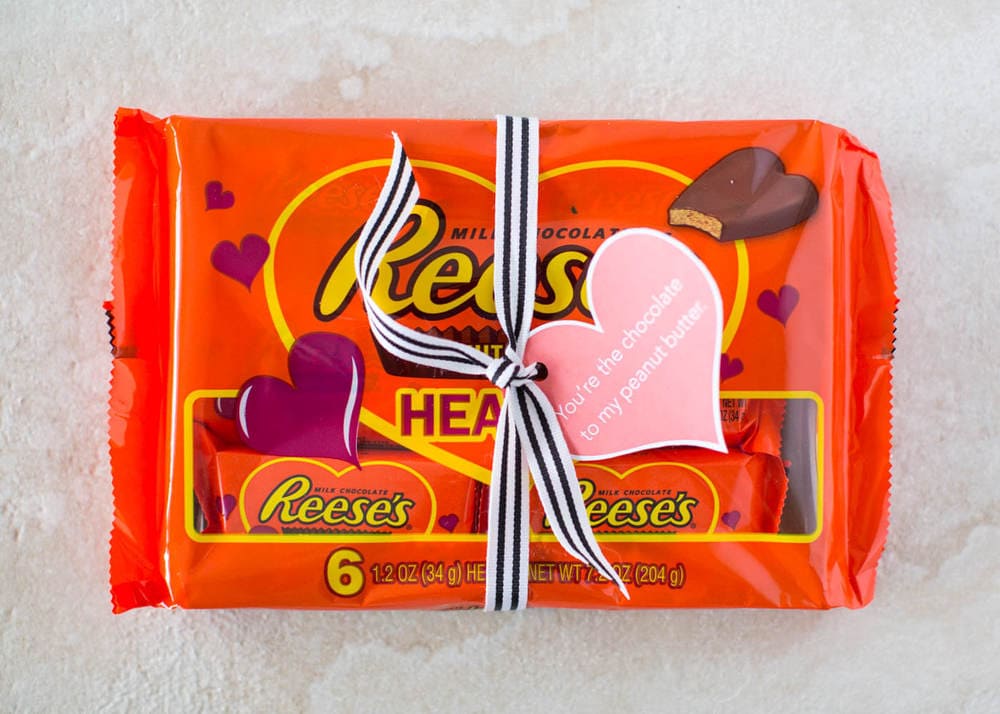 Print out the heart, cut it out and tie it onto a package of Reese's hearts. Or you could fill a bag with Reese's peanut butter cups and tie it onto your lovers door for a fun surprise.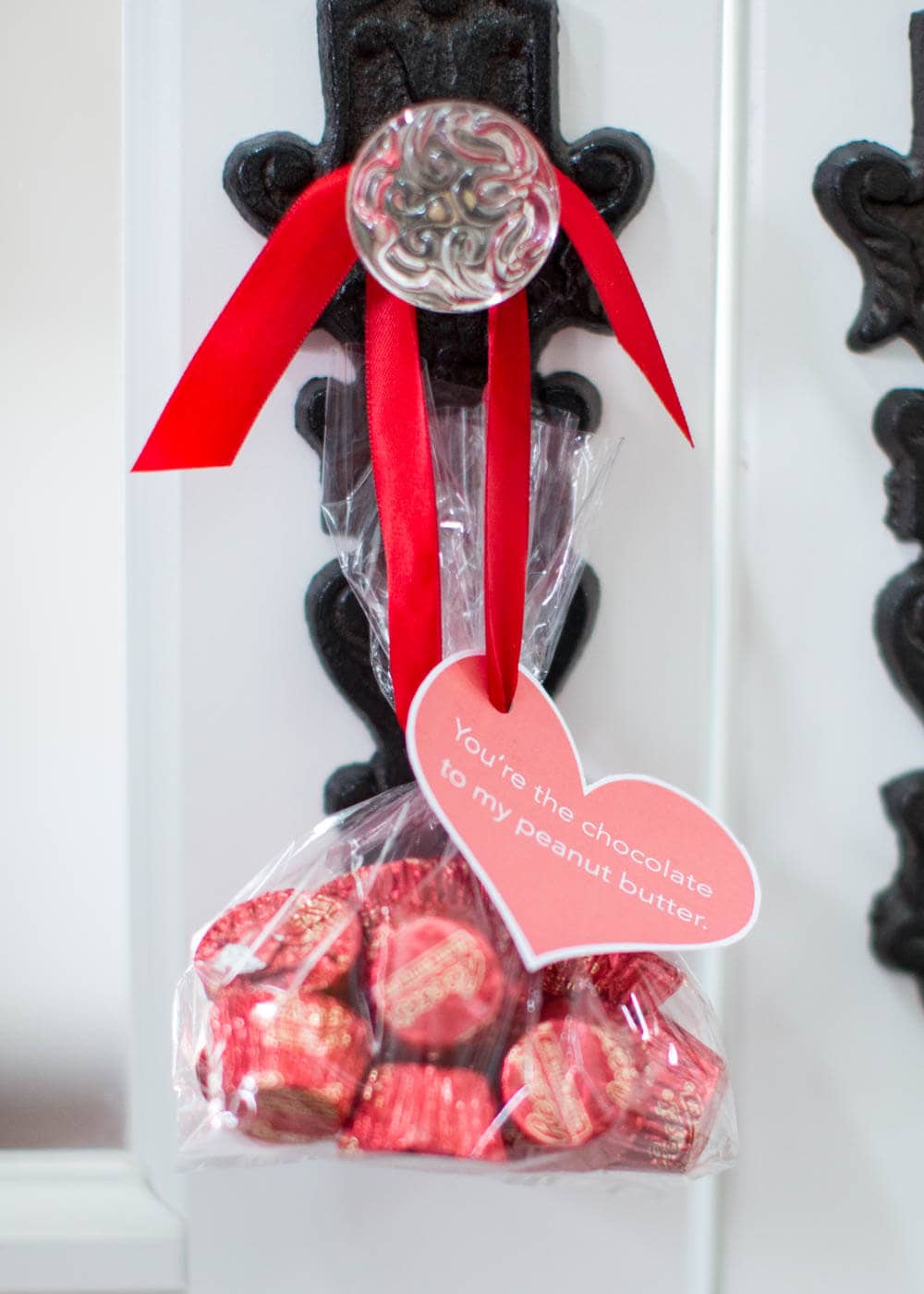 The last one says "There's a million Reesen's why I love you."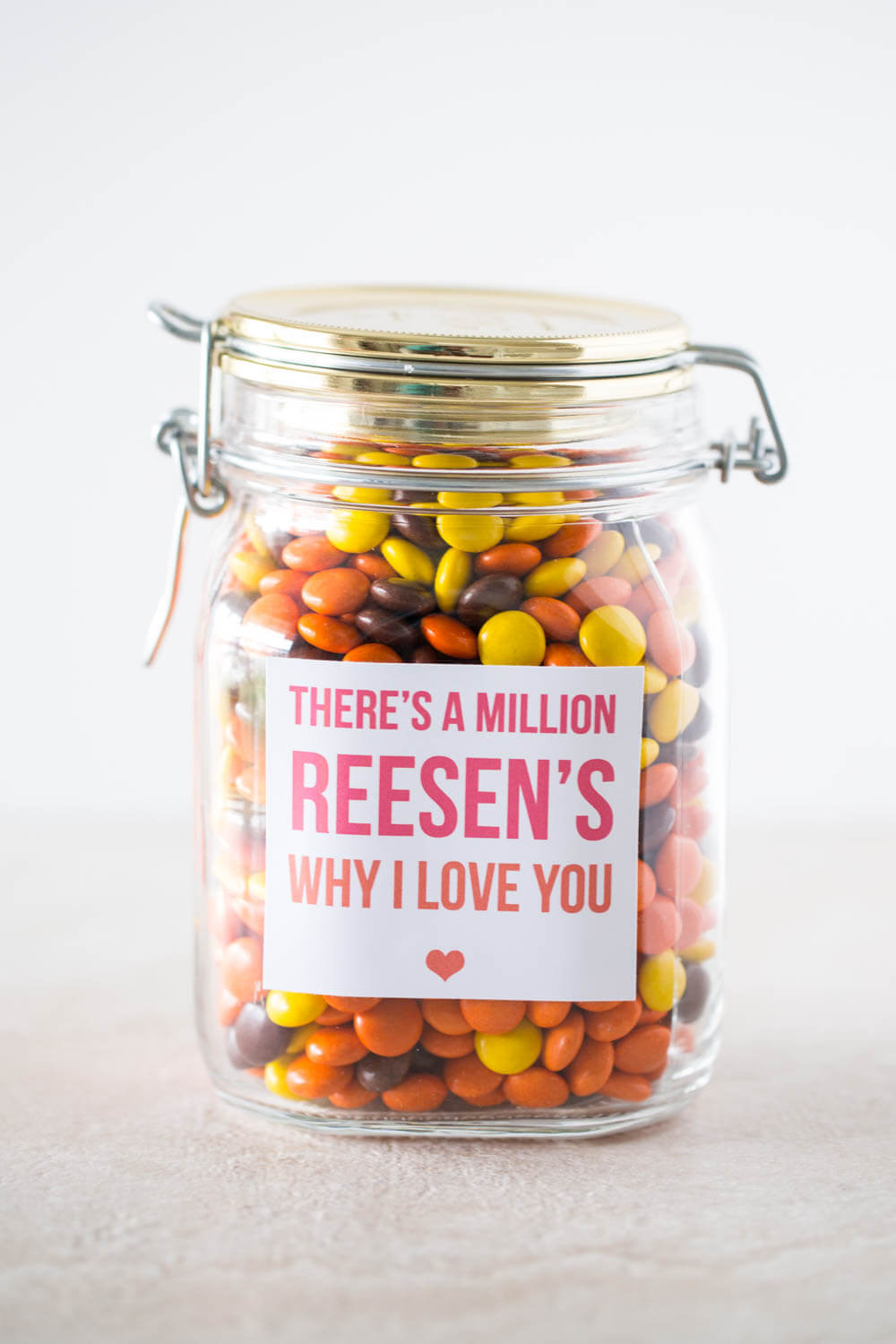 Free printables:

Click on the links below and save to your computer. Print onto card stock paper at 100% print size for the best quality.
For the ultimate Reese's lover, put them all in a gift basket and you may have officially won the best Valentine's gift ever.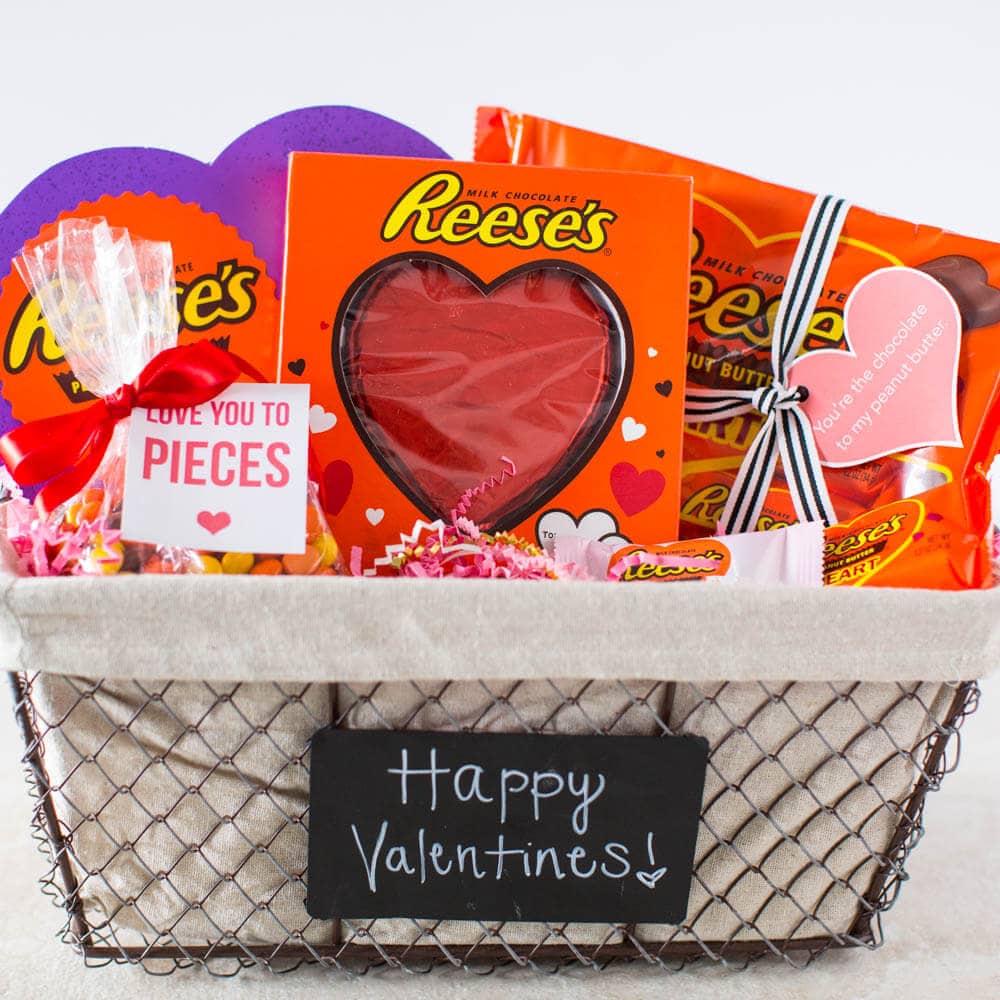 So there you have it… a cute and inexpensive way to win over your sweeties heart and belly. 😉
Which saying is your favorite?
Thanks for stopping by! Have a great day 🙂
This post is brought to you by REESE'S