Blue Chalk Paint Desk… a beautiful and easy DIY, adding the perfect pop of color to my home!
Happy Monday! I've got a fun new makeover to share with you today. If you follow my instagram stories, you may have seen a sneak peak a couple weeks ago.
I've been itching to paint a new piece of furniture for a couple months now and finally got around to it. I found this gorgeous Colette Desk from Ave Home and painted it the prettiest blue. I am seriously obsessed with this desk. The curves and details on the hardware are gorgeous.
I used the Provence color from the Annie Sloan chalk paint line and love how it turned out. At first I was thinking of painting it white with the blue drawers, but then I decided to go bold and paint the whole desk in Provence. It adds the perfect pop of color in my house and makes the perfect homework station.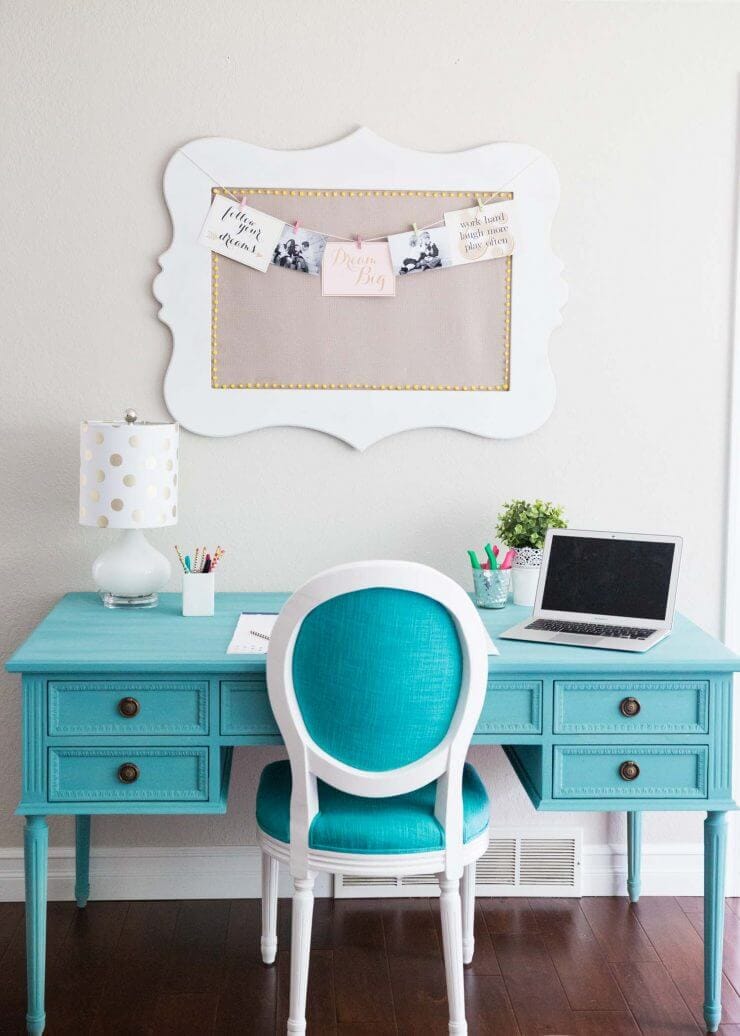 Blue chalk paint instructions:
This desk came raw, so it was pretty much ready to be painted. Yay, no sanding! I decided to spray the paint on and it gave it a nice smooth finish.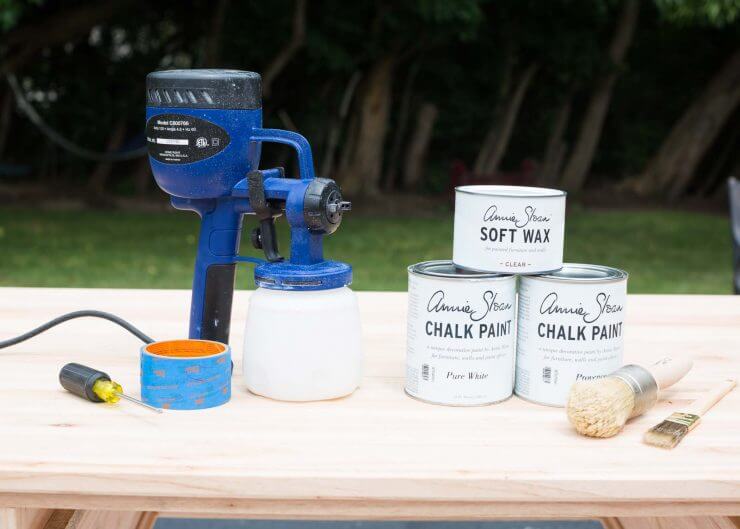 First we removed the hardware and drawers then placed a drop cloth under the desk.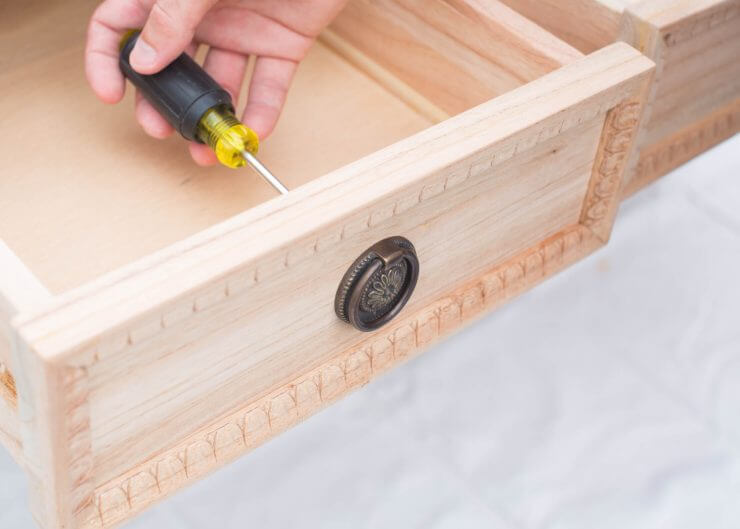 If you're placing chalk paint in a paint sprayer, you're going to need to thin the paint first. I added about 1 cup of paint and 2 to 3 Tablespoons of water. Then I sprayed 2 coats on.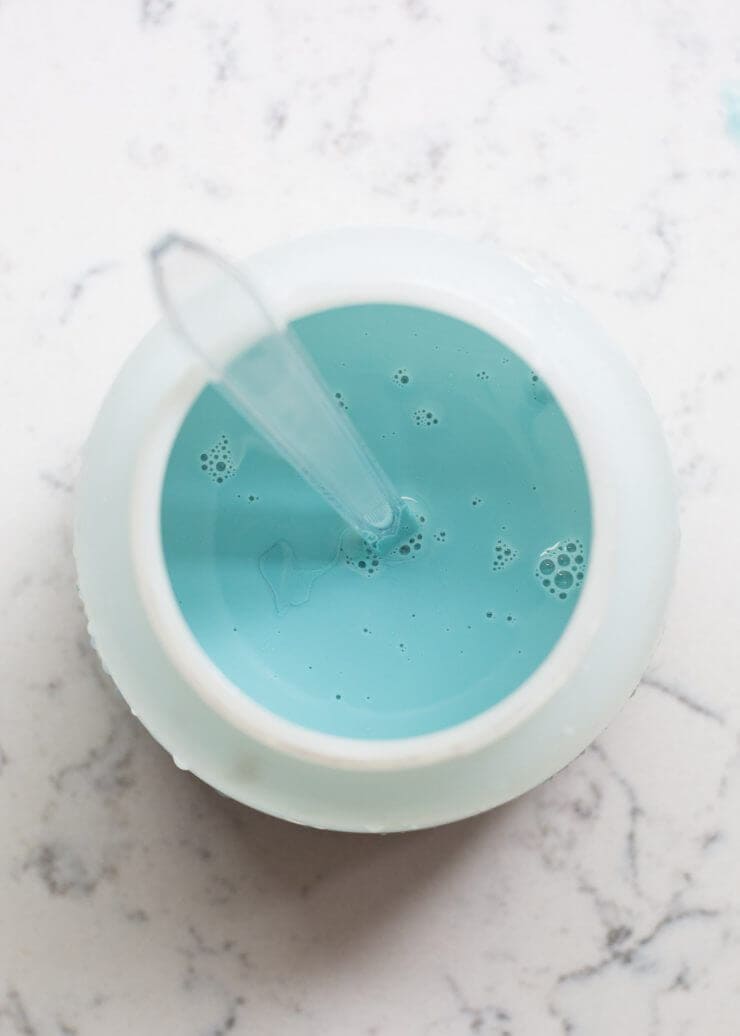 Once the paint was dry I added this fun polka dot liner to the drawers. To add the liner I measured the drawer and then cut the liner to match. Then I peeled off the backing and pressed it into the drawers.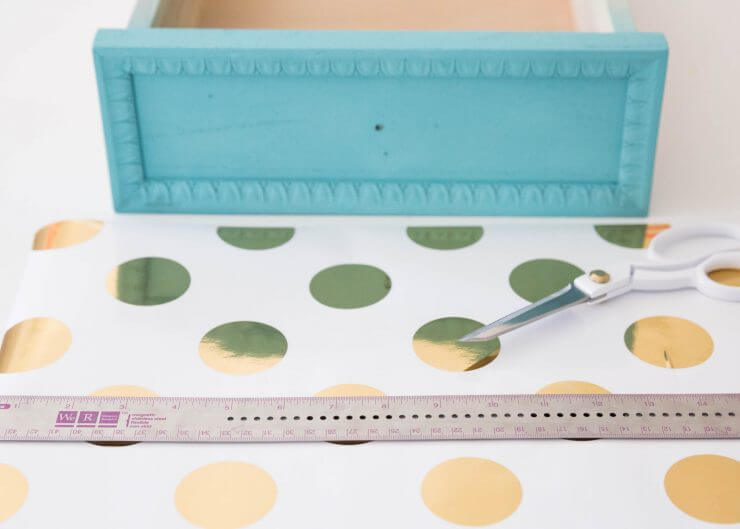 Finally I brushed on the wax to give it a nice smooth protective finish. I love the Annie Sloan soft wax.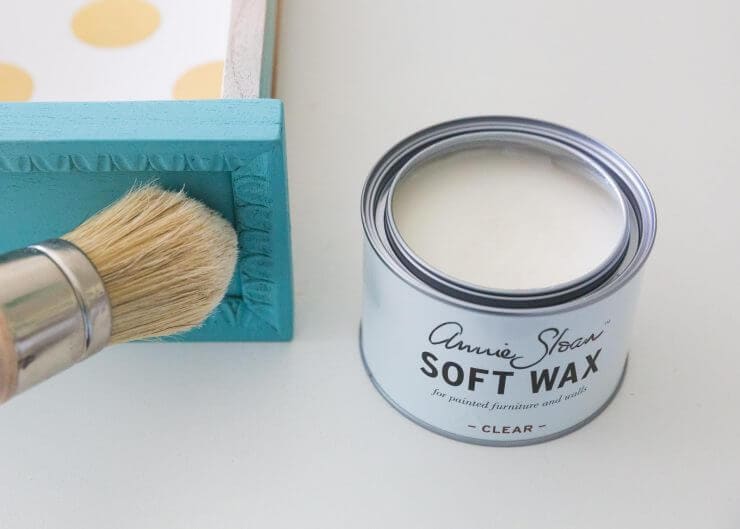 The I filled up the drawers with fun goodies 😀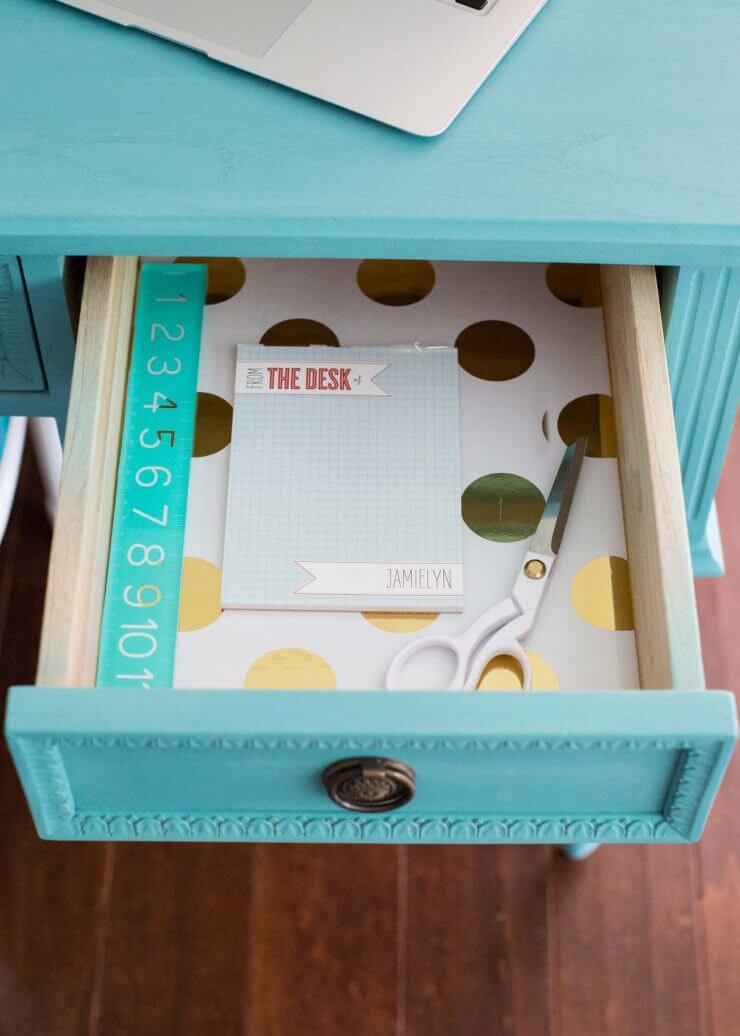 Seriously, look at the details… so pretty!
Blue Chalk Paint Desk added a pop of color and became an ideal homework station!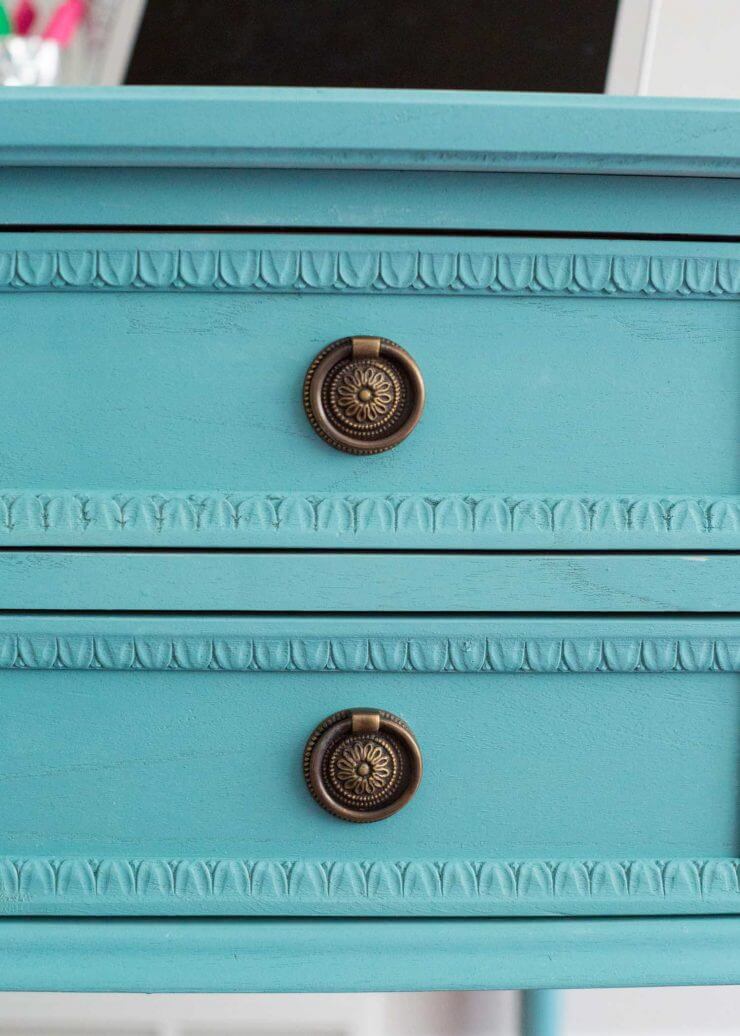 Starting September 1st AveHome will be available at the retailers HERE.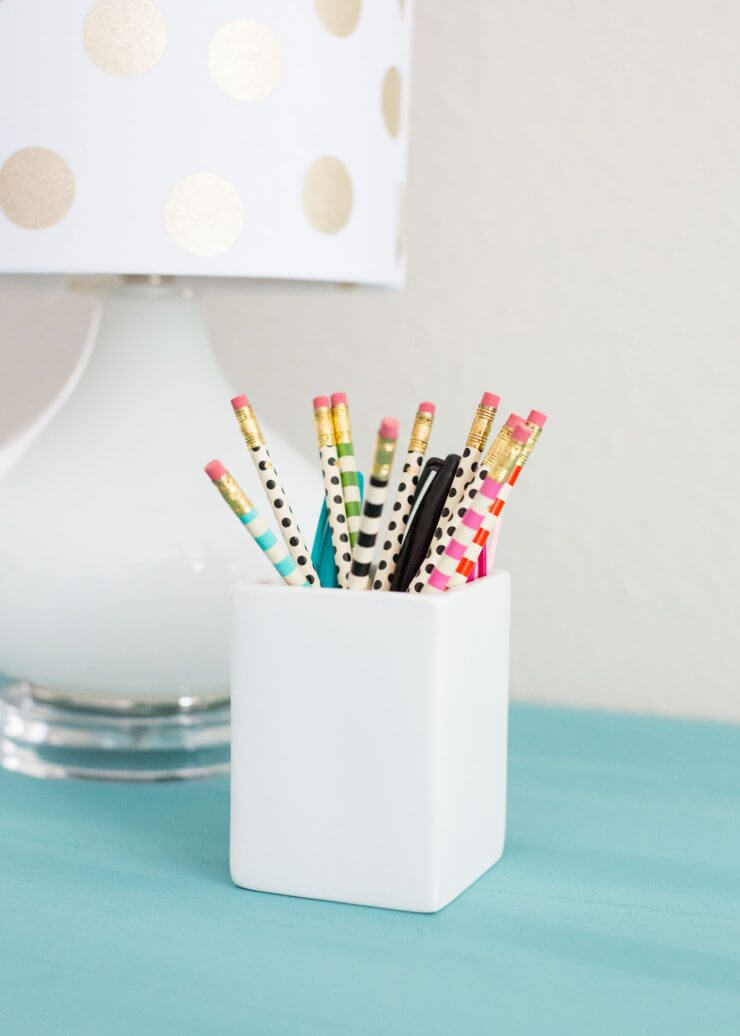 Of course I had to add some pretty pencils to fill my desk too 😀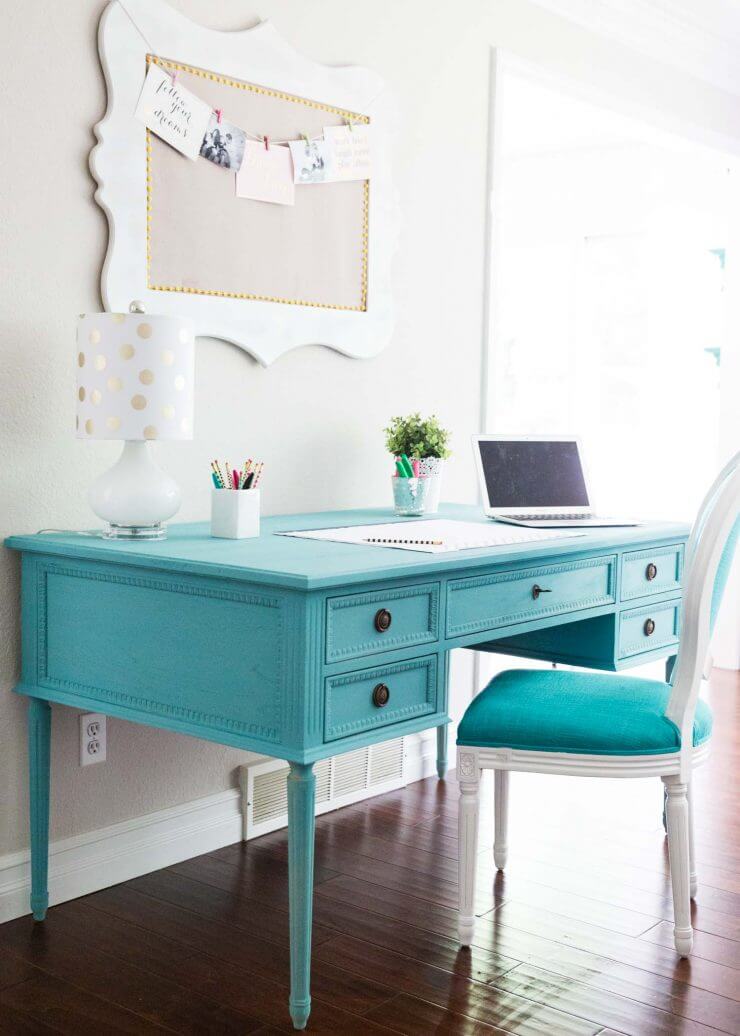 Happy back to school! Yay!
This post was brought to you by Ave Home. Find out more about their products on their website or connect on Instagram, Pinterest, Twitter or Facebook. #avehome #averaw