DIY Chalk Paint Table and easy entertaining ideas for a simple weekend gathering with friends.
I am SO excited to show you my new white kitchen table. I recently spotted the Charlotte Pedestal Table from Ave Raw and fell in LOVE! The curves are absolutely gorgeous. I knew it would look perfect painted white with a little bit of distressing. It definitely brightens up my kitchen and makes it feel more open.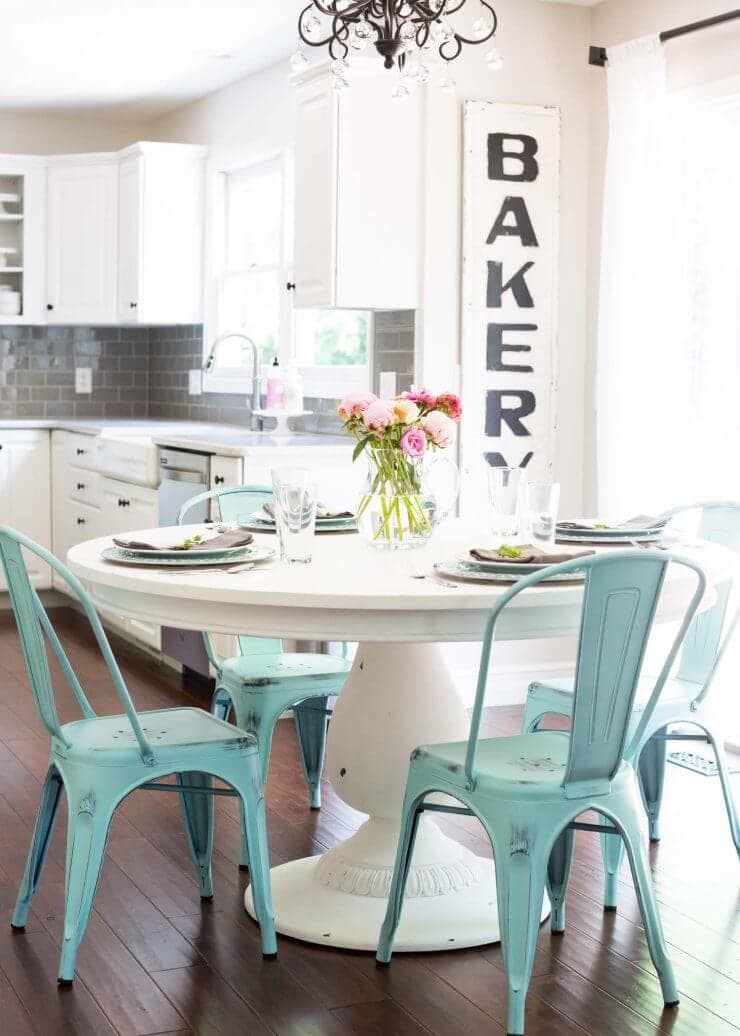 I found these awesome metal blue chairs to go with the table and I think they go along perfectly. I used a Chalk Paint decorative paint to finish it and used my distressing technique. I even made a little video tutorial for you below. I used the same steps as I did on this dresser. 🙂
Once my table was painted, I picked up a fresh bunch of flowers for the top. I hosted a BBQ last weekend, so I knew I wanted something simple to spruce up the space.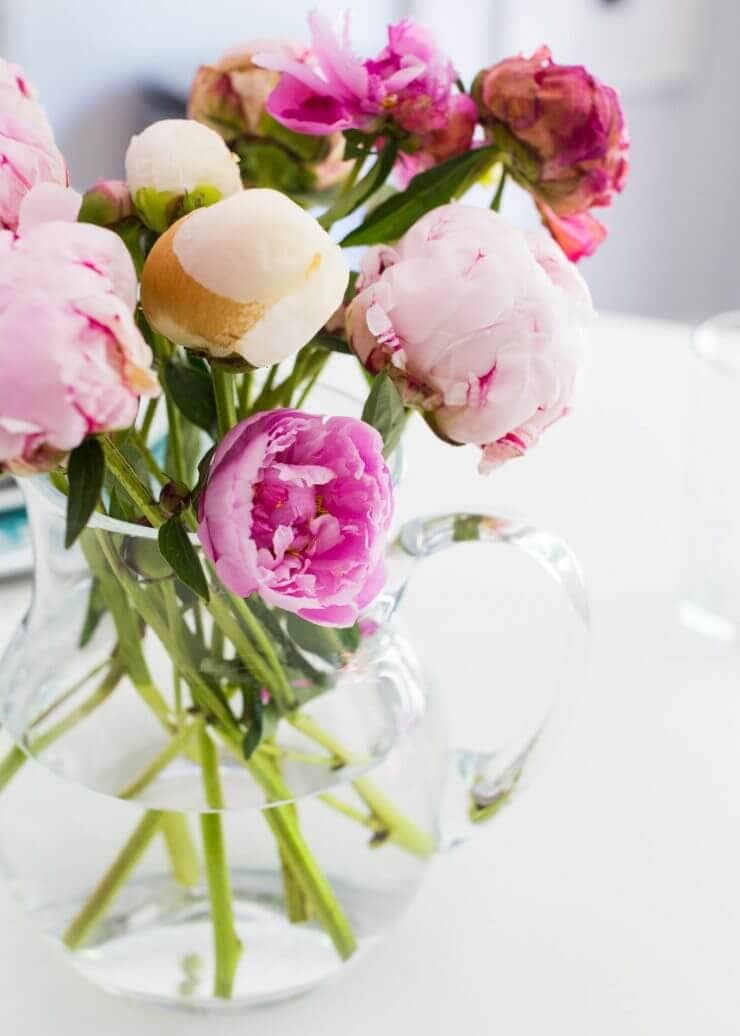 One thing I've learned over the past few years, is that you don't need to spend hours in the kitchen (or on making decor for that matter) to create a nice looking spread.
Since I had a pretty new table, a vase full of pink peonies on top was a must. Aren't they gorgeous?! Fresh flowers are a must in my book when it comes to entertaining. They are the simplest way to decorate a table.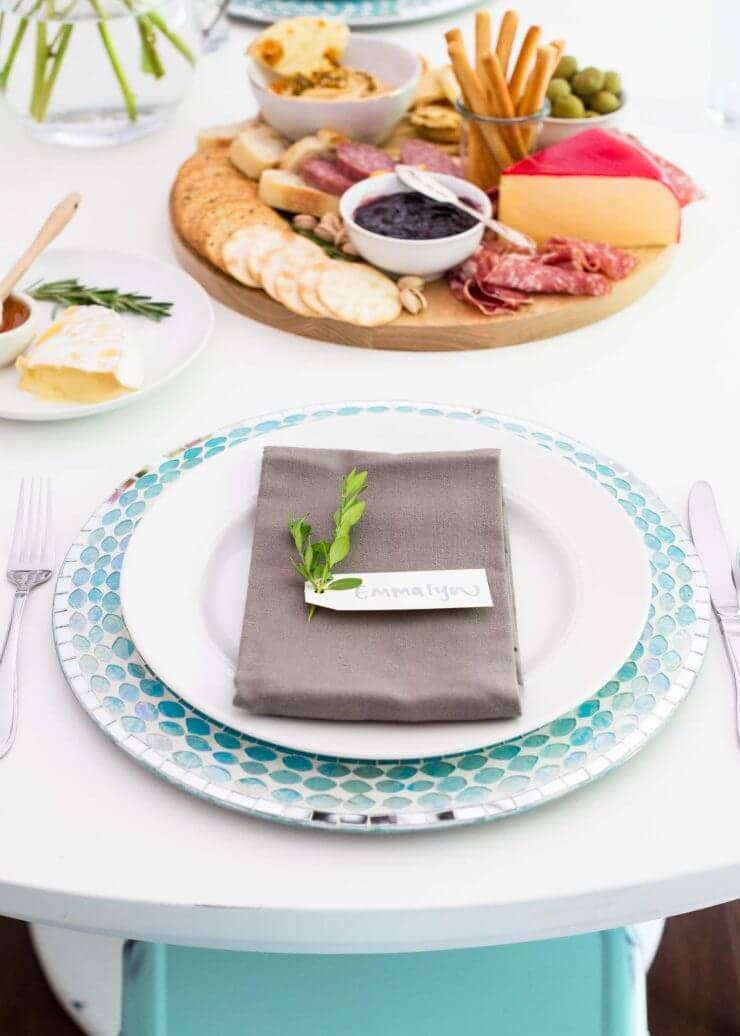 You could also set your table with a simple place setting. All I did was place the plates on top of chargers and then a napkin on top of the plate. Then for the name tag I cut off a few branches for my boxwood bushes outside and place them inside of a name tag.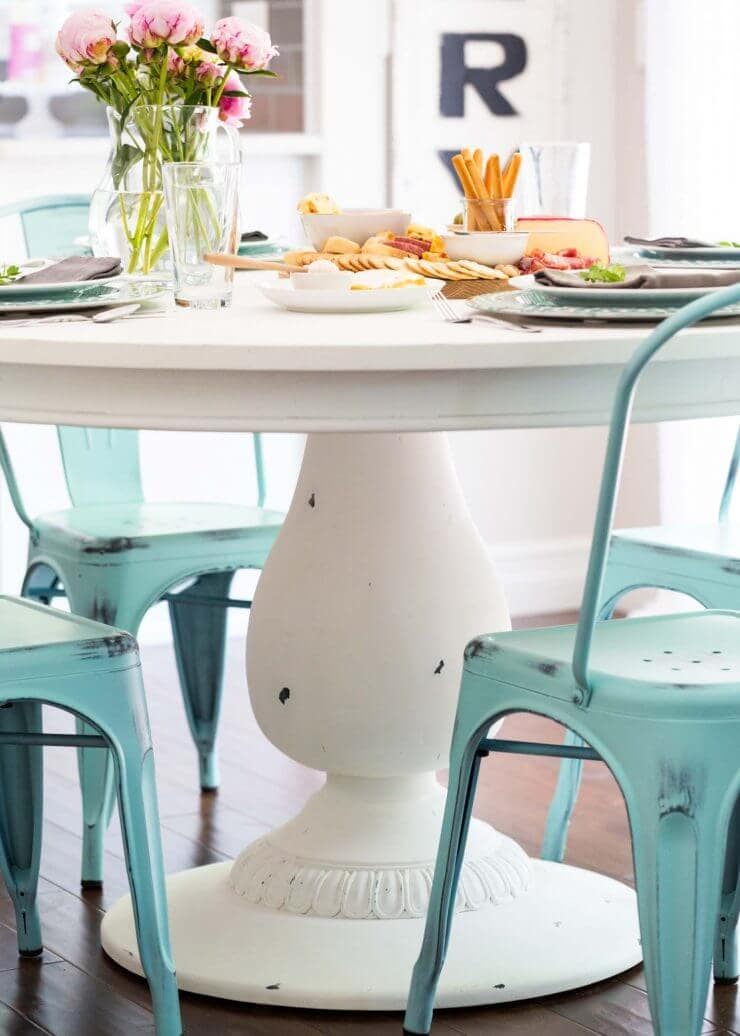 Are you swooning over the pedestal table yet? I seriously fall more in love every time I walk by!
So there you have it, some of my simple tips for painting a table!