DIY Marshmallow Roasting Sticks
DIY Marshmallow Roasting Sticks by Liz Fourez of Love Grows Wild for I Heart Nap Time.
Hi again, friends! Are you ready for summer? My kids just finished school yesterday, and although I'm not sure how we're all going to survive being home together 24/7 (you feel the same way, right?), I must say that I'm pretty excited to enjoy all the things I love about summer! Swimming in the pool, cooking out on the grill, camping with the family, and of course, roasting marshmallows over a bonfire!
There's nothing I love more than an ooey, gooey s'more with a perfectly toasted marshmallow and plenty of chocolate. Have you ever tried making a s'more with a Reese's peanut butter cup? Oh, yum! But rather than searching our yard for sticks every time we want to roast marshmallows, I had the idea to create my own roasting sticks that we could store and use again and again!
Not only are they super cute with the festive blue and white stripes I painted on the handles, but I also made them extra long so kids can safely stand back away from the fire while toasting their marshmallows. Safety first, right? There's nothing that will make a Momma more nervous than a little one standing next to a campfire, so these DIY roasting sticks are perfect! Here's how I made them: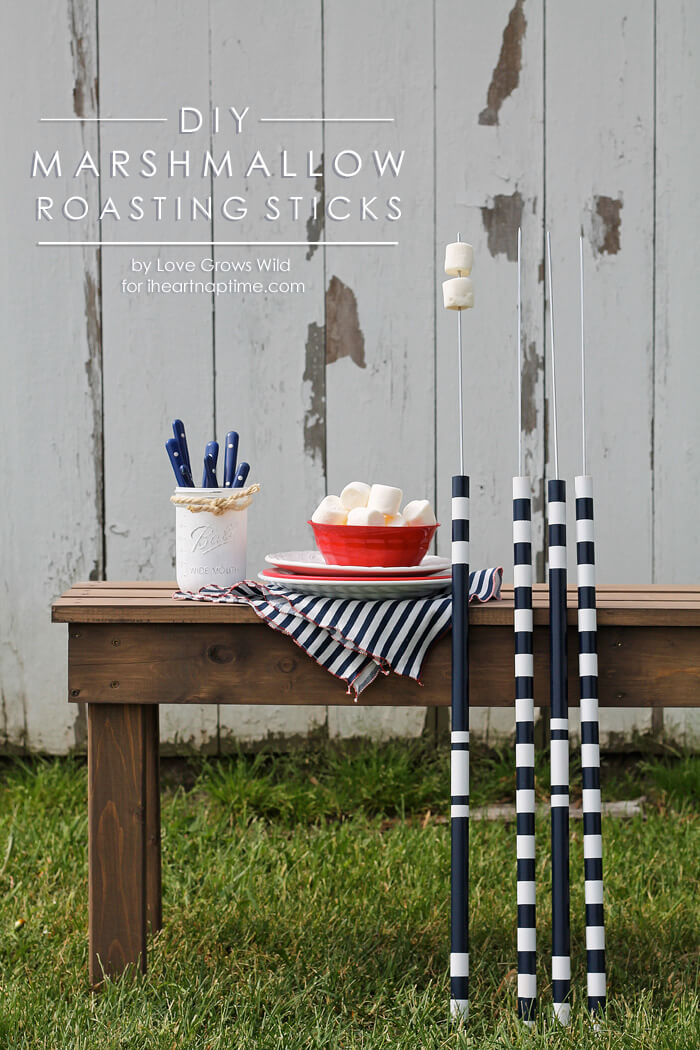 Supplies:
3/4″ x 48″ wooden dowel rod
metal skewers
drill
super glue
spray paint
Step 1: Cut the dowel rod in half. Each dowel rod will make 2 roasting sticks. Then drill a hole in one end of the rod, as deep as you can go and as wide as your metal skewer.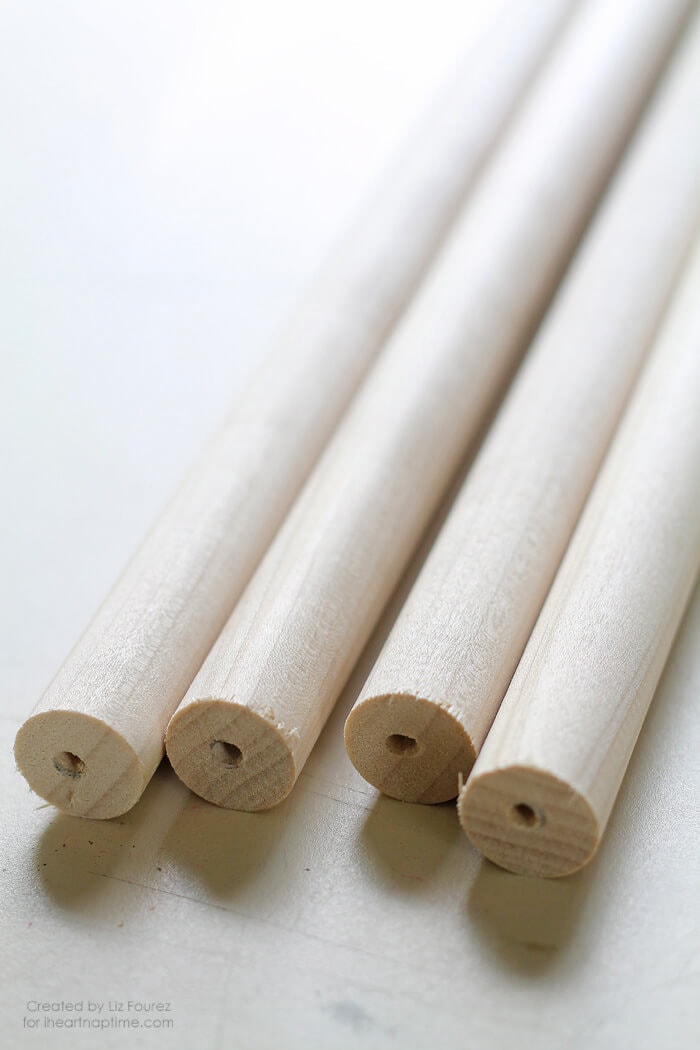 Step 2: Paint the sticks, if desired. I decided to be festive for summer and went with navy blue and white stripes on mine. To do that, I first spray painted the sticks white all over, then taped off stripes with painter's tape and spray painted the exposed areas navy blue.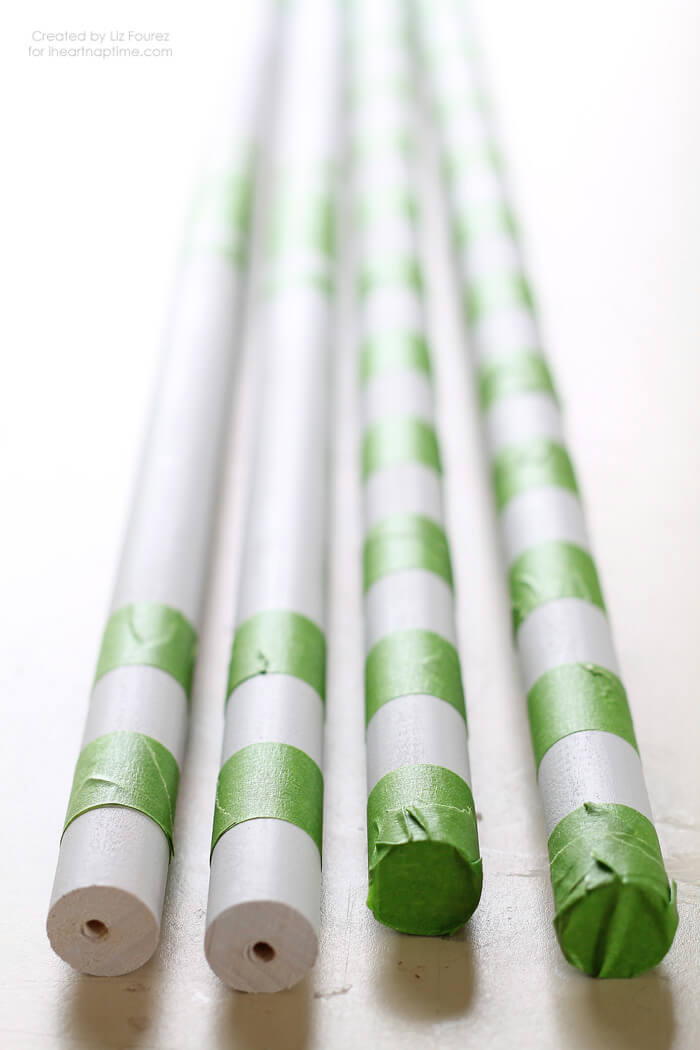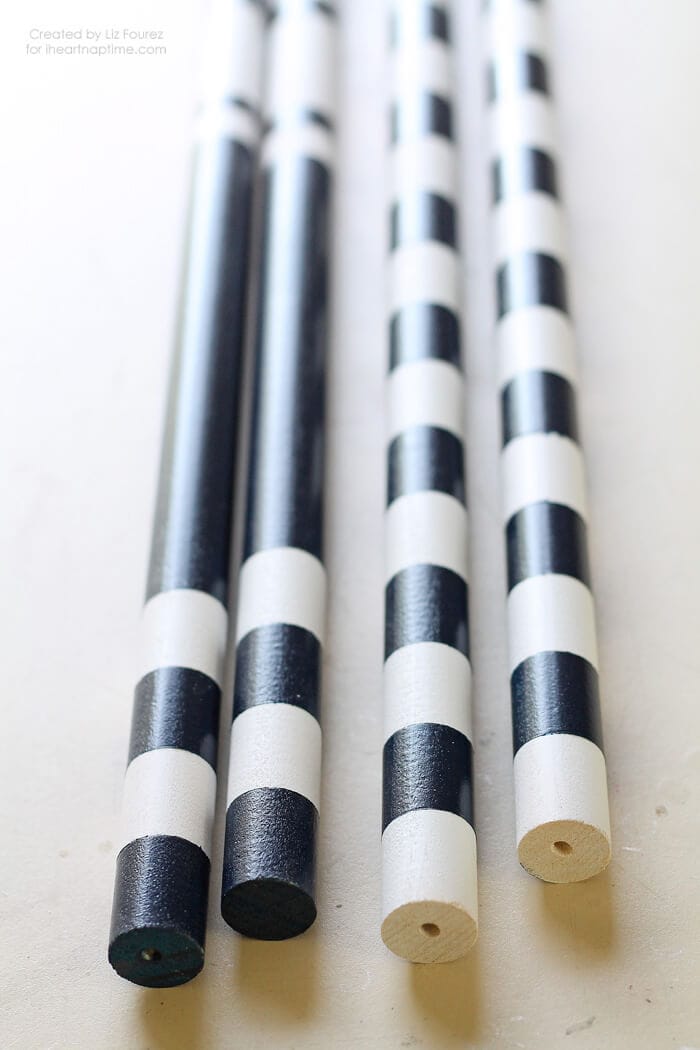 Step 3: Add super glue inside the hole you drilled previously, and drop your metal skewer into the hole. You want the skewer to be held securely, so add more glue as needed.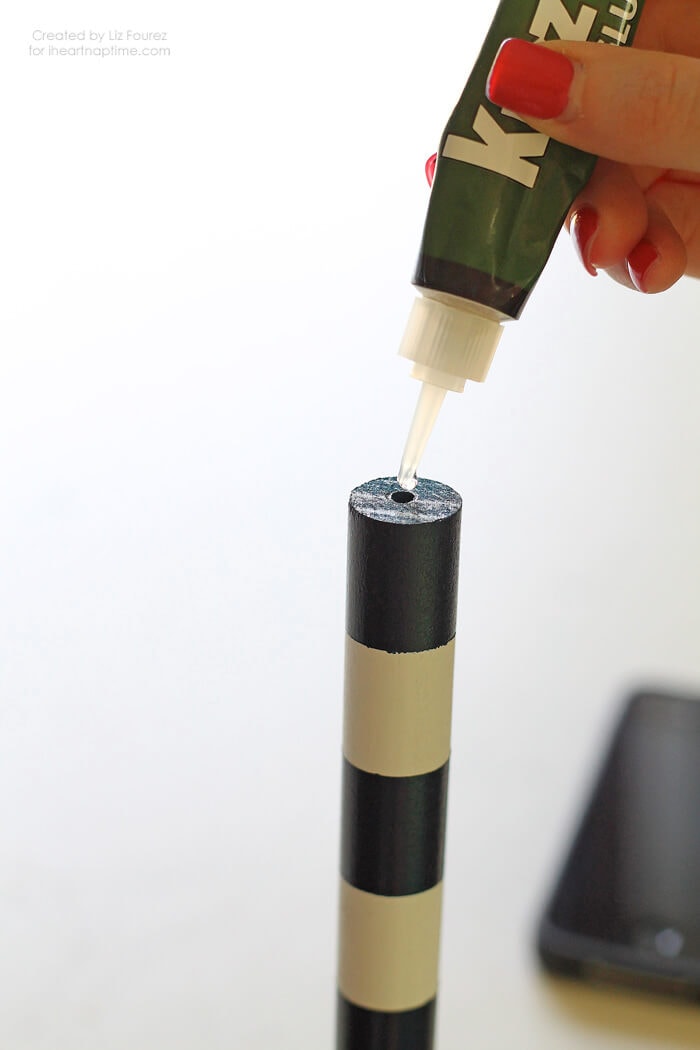 Once everything is completely dry, you are ready to take your new roasting sticks outside and roast some marshmallows! It probably goes without saying, but I'd recommend only letting older children carry these sticks around, as the metal skewers are pretty sharp on the pointed end. My boys had a blast making their own s'mores at this little station I set up for them!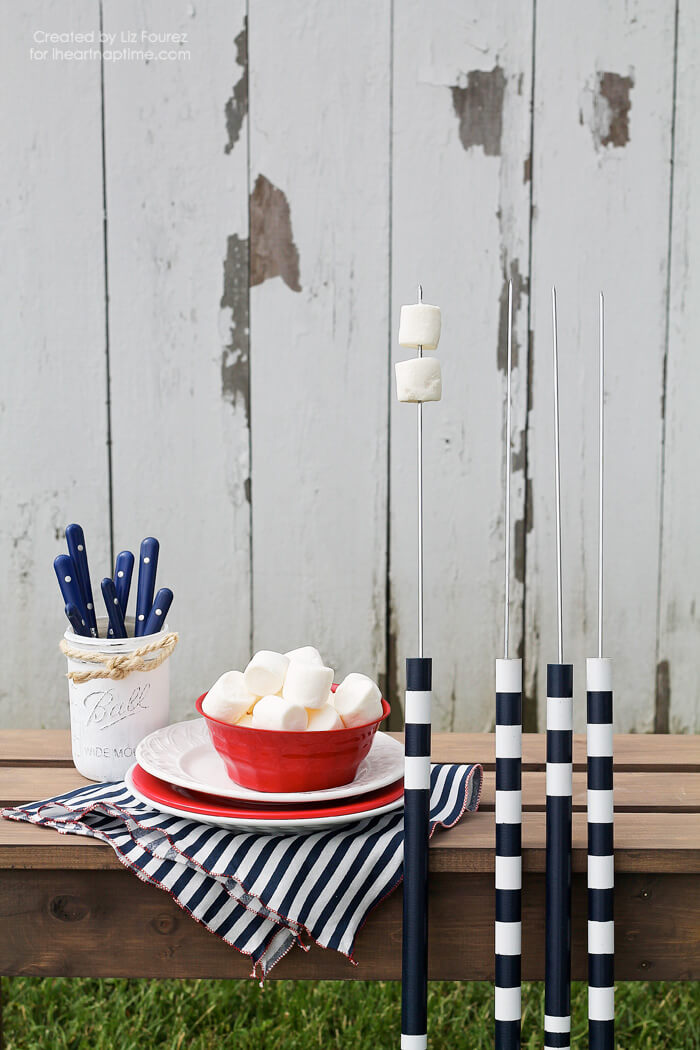 And I definitely ate my fair share of them too! : )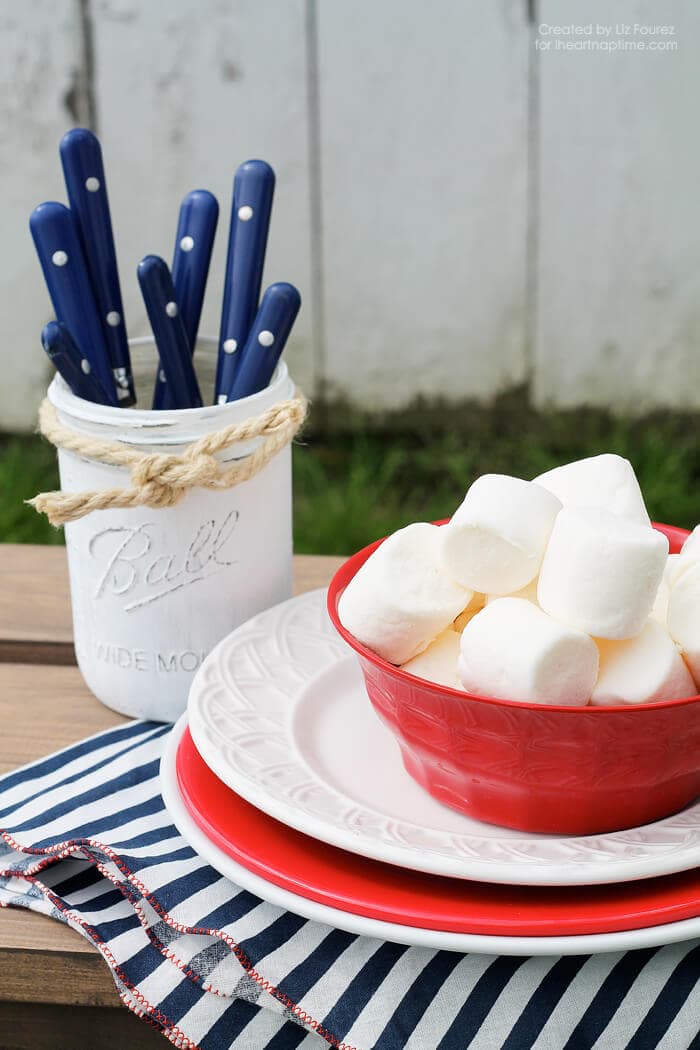 I hope you enjoyed today's project! Now let's all go eat some s'mores!
Be sure to stop by Love Grows Wild to see what other projects I've been working on lately: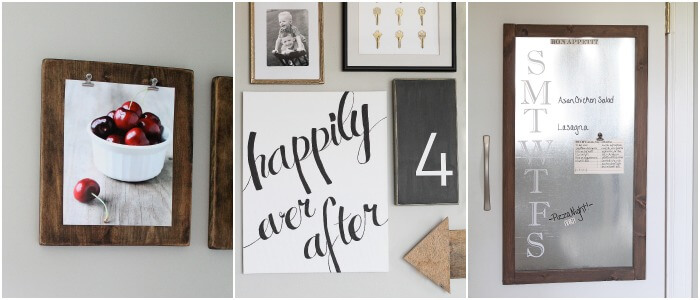 DIY Photo Clipboards // DIY Canvas Script Art // Galvanized Metal Menu Board

If you're looking for more summer DIY crafts, you'll love these: