Today I wanted to show you a quick and inexpensive way to dress up your walls with DIY fabric art. I love the look and they are so easy to create! There are so many choices of fabric out there… the possibilities are endless! Here's how I made my fabric art.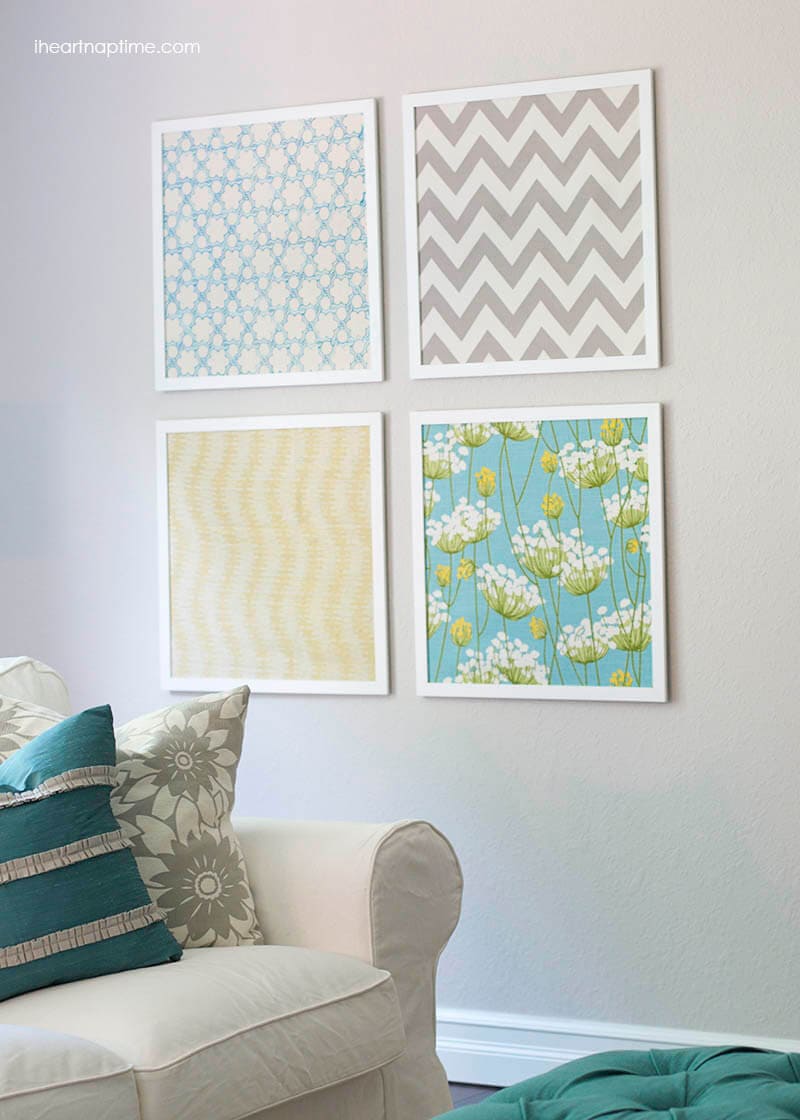 DIY fabric art
Supplies needed:
Frames (found mine at Ikea)

Fabric
Hot Glue
Hammer and nails or command strips
Instructions:
The first thing you're going to do is determine how big you want your frames. I wanted my frames pretty big, so I picked up four of these white frames from Ikea. I have seen similar ones at Target too.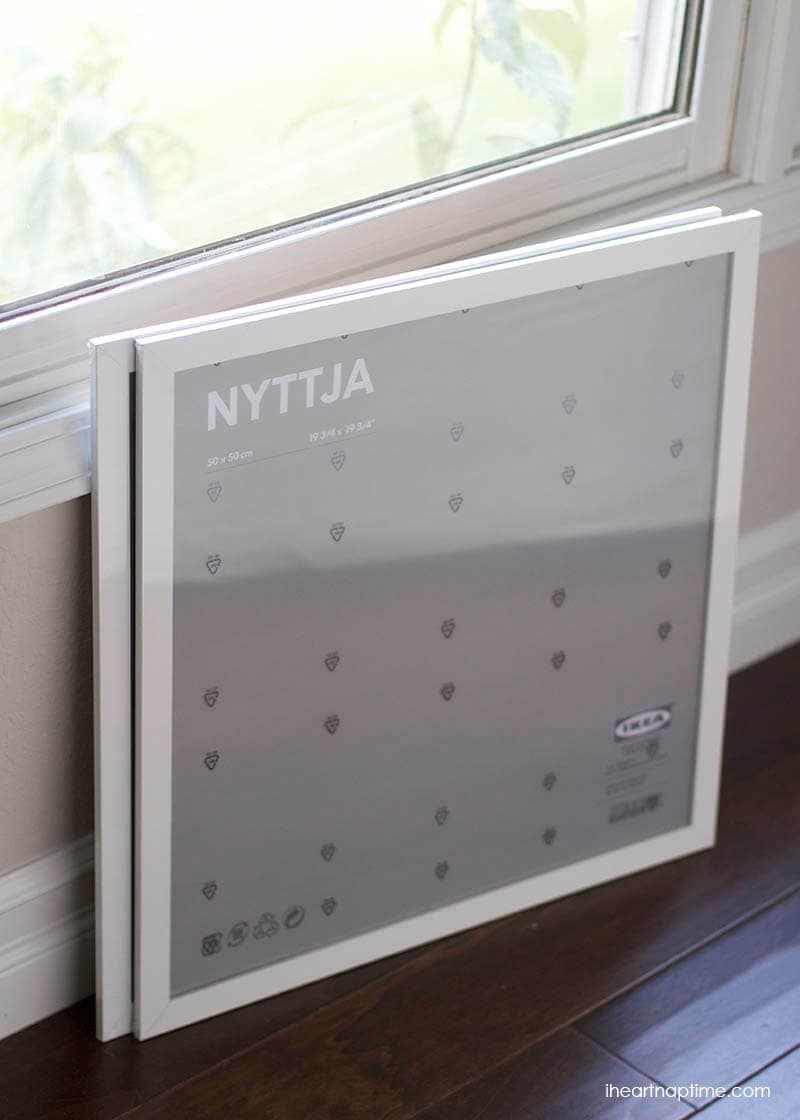 Next I removed the cardboard from the frame and taped them to the wall. This helped me decide where to place the frames on the wall and how far to space them out.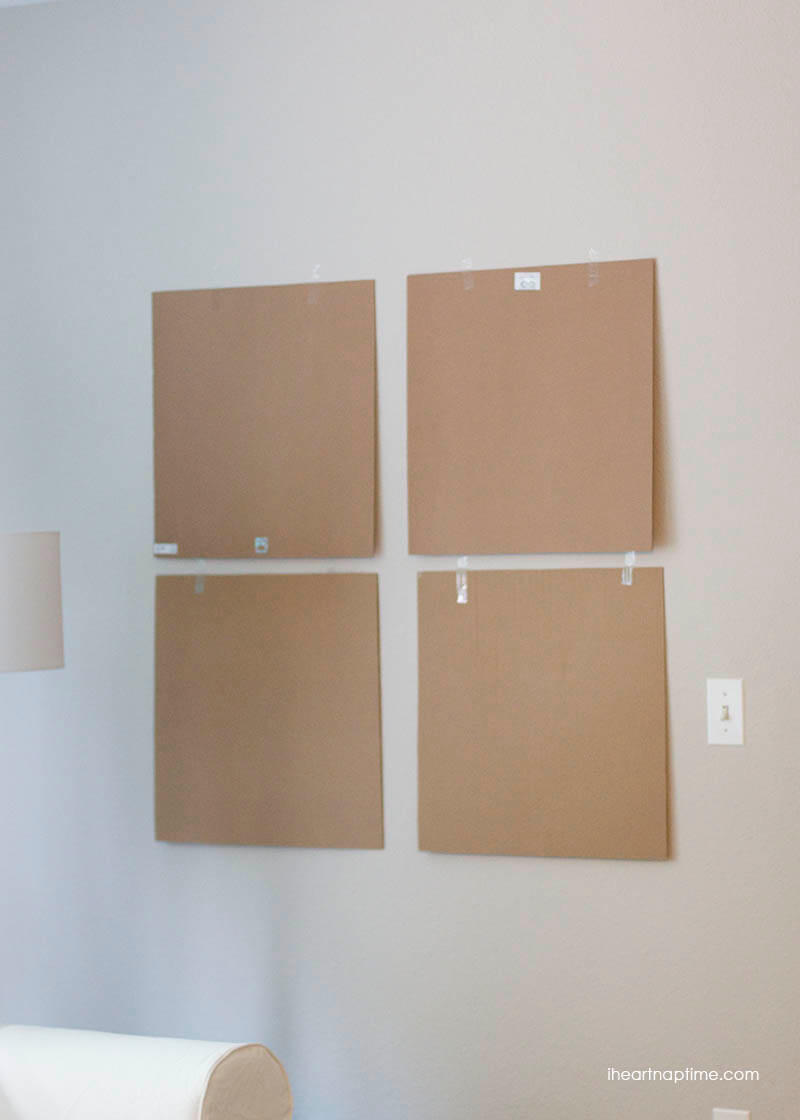 Next I cut 1/8 inch off one edge of the cardboard to allow room for the fabric when placing it back in the frame. Then I cut out a piece of fabric about 2 inches wider than the cardboard. After that I wrapped the cardboard like a present with the fabric, hot gluing as I went and then I placed the piece back in the frame.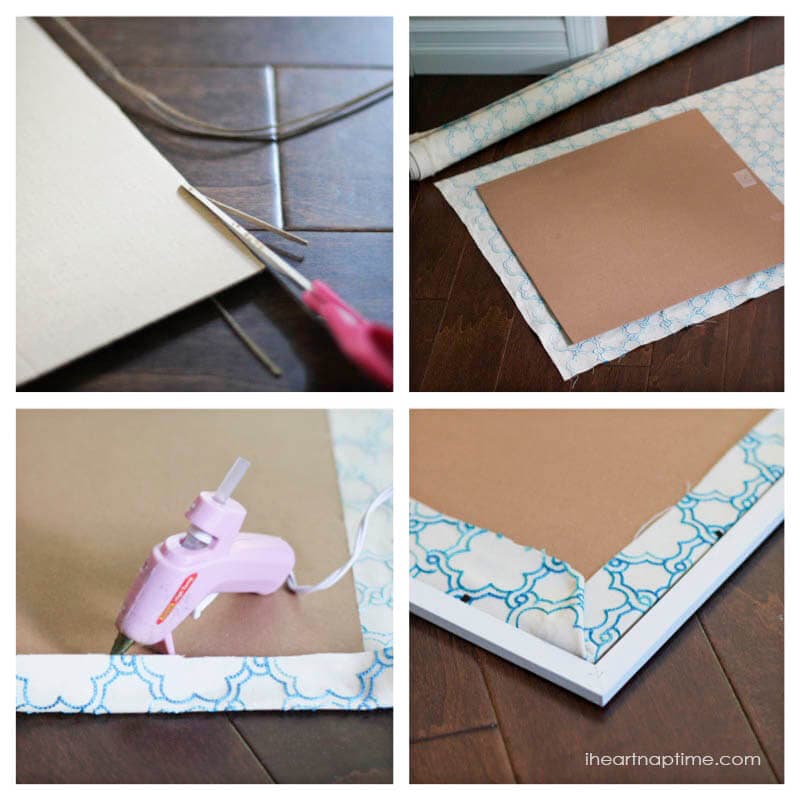 After I was finished, I hung up my new fabric art and admired it on my wall. This project took me less than an hour from start to finish. Can't beat that! The possibilities really are endless with this simple piece of decor. Get creative! 😀