Our 1888 Fixer Upper …how we got started and where we are going with what was a run-down home into a charming house!
Okay friends… I'm finally getting around to posting about our 1888 fixer upper. If you follow on Instagram, you may remember this photo I shared about 5 months ago. Yikes, has it really been that long?! So sorry! If you follow me on Facebook, you may also remember this live tour I gave of the house a few weeks after we purchased it.
SO many have asked for updates and to be honest I just couldn't find the energy to write about it all (SO much has happened since we got those keys)… but lots of photos and more from the whole process coming your way!
This charming house on sixth street has been on my mind for the past year. Every time I drove by this little run down house, my heart skipped a beat. One day I happened to drive by this 1888 year old house near the historic district downtown and noticed a for sale sign in the front yard. I called my husband right away and told him we had to look at this house. We both are obsessed with Fixer Upper and Flip or Flop, so we thought it would be fun to renovate one of these little houses downtown when the right one came up and we had enough saved up.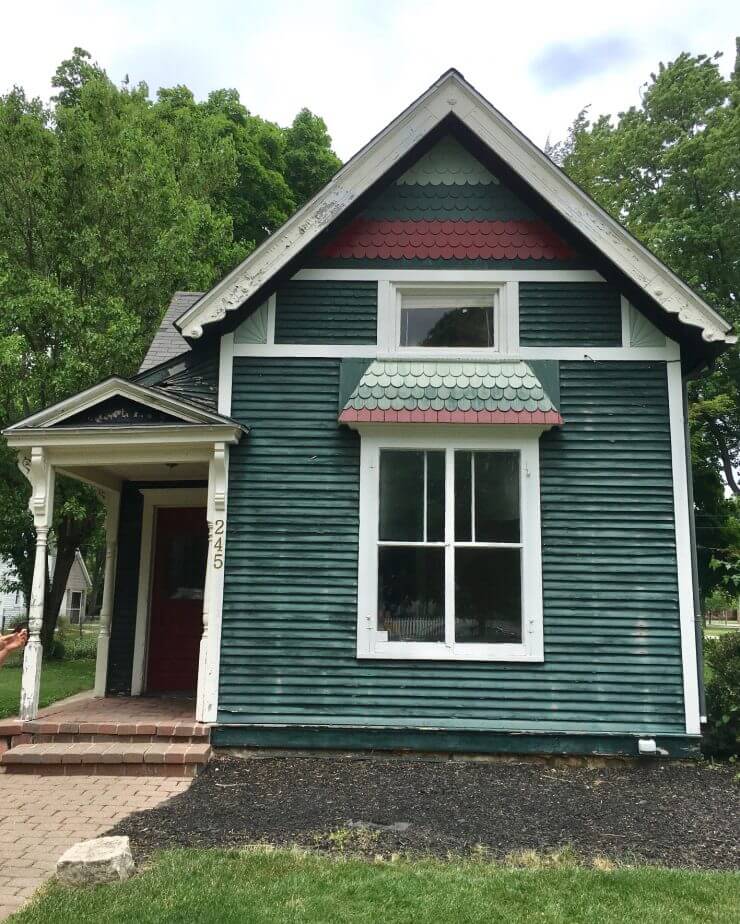 Once we both walked through the house, had it thoroughly inspected (we're talking had it inspected for every last thing, because if it was falling apart, we weren't going there) and prayed. After we weighed all the pro's and con's of this house on sixth, we decided to put in an offer. They came back the next day and told us multiple offers were put on the house and to come back with our best offer. We didn't feel right putting in a higher offer, so we told them our offer stands as is. As we were headed to a family reunion and decided if it was meant to be, it would work out. A few days later, we received the call that our offer had been accepted. Understandably, we were pretty shocked, as we thought our lower offer wouldn't have cut it. We were excited this house was ours and begin planning the renovation right away.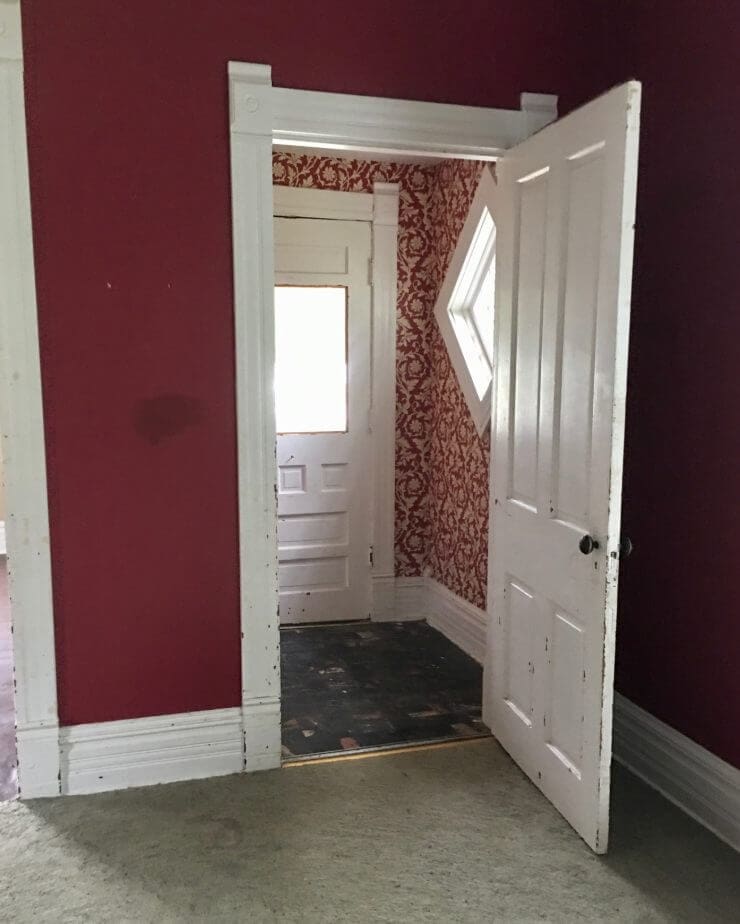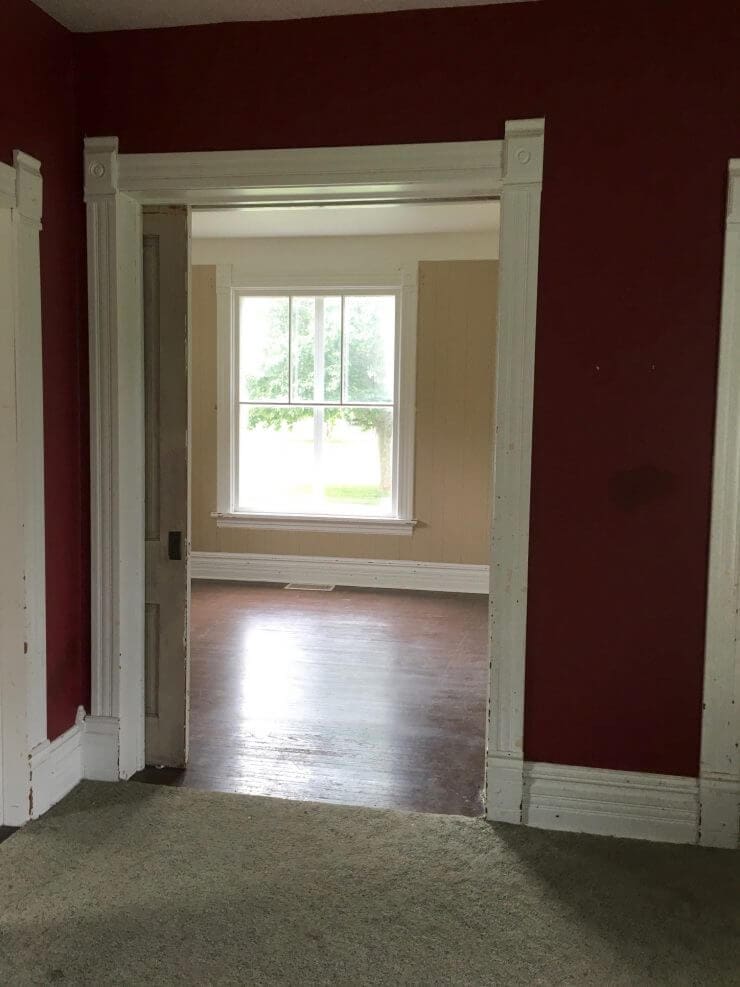 With peeling wall paper (7 layers to be exact), scratched up floors, worn red walls and not much to love inside the home, when most people walked into this little house, they saw a run-down home with .
But what I saw was beautiful home that had been loved for over 100 years. I imagined all the kids that had run around on those beautiful hardwood floors. I looked at the wallpaper on the ceilings and saw 6 layers of different styles and patterns. I saw the homemakers in this home that must have loved it so dearly. I saw the charm and character that this little home possessed. The 12-inch trim baseboards and large glass blown windows stole my heart the second I walked in the door. I knew this little home had so much potential and I couldn't wait to give it the love it deserved. At this point I had thought about using the downstairs space as my studio and renting the upstairs, but we weren't quite sure.
Here's a quick little tour around Our 1886 Fixer Upper….
The kitchen was definitely in need of some love and was starting to fall apart. It was an addition later on and had no character at all. Also, i felt so closed in, so I knew the first thing we would be doing was raising the ceilings and tearing out walls.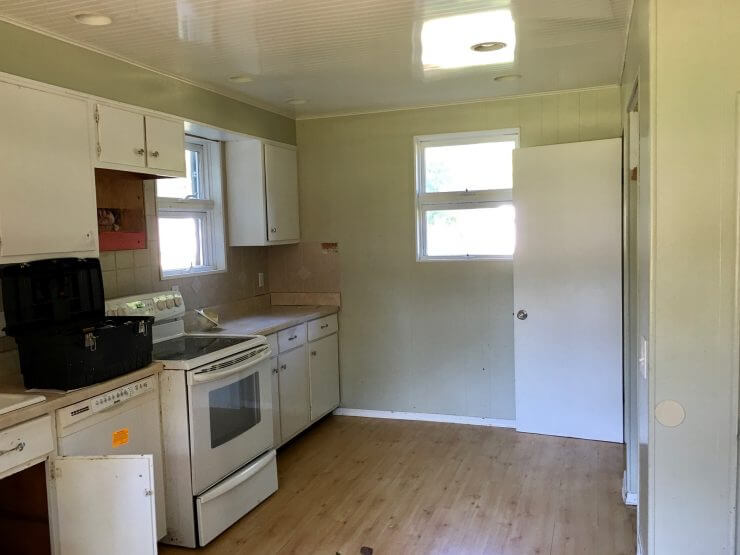 I also planned to get large open windows and do a sink in the corner looking out upon the yard. Also, I knew by adding some tall white cabinets, white subway tile and a light grey paint on the walls it would really lighten up the space.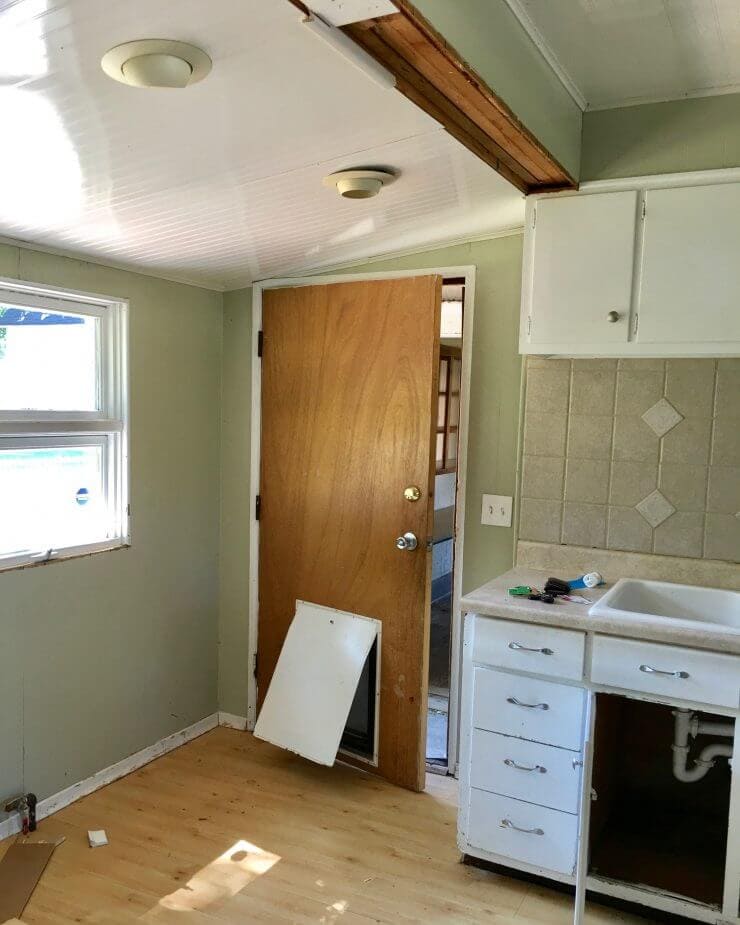 This wall between the kitchen and living room was very strange and the plan was to knock that wall down right away to create a more open floor plan 😉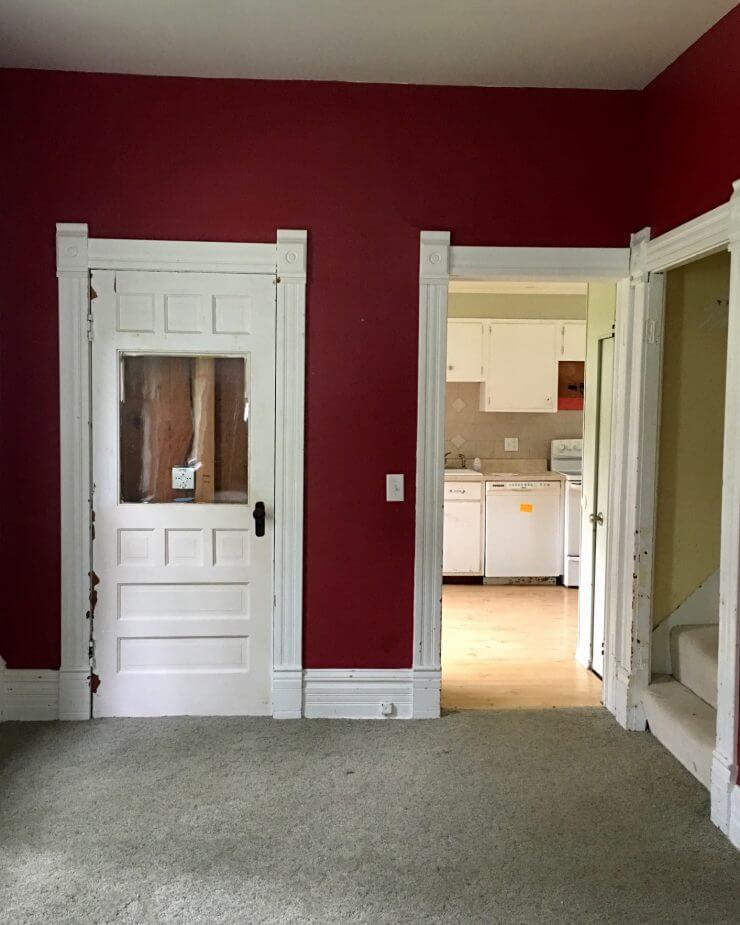 Here's some photos of the bathrooms…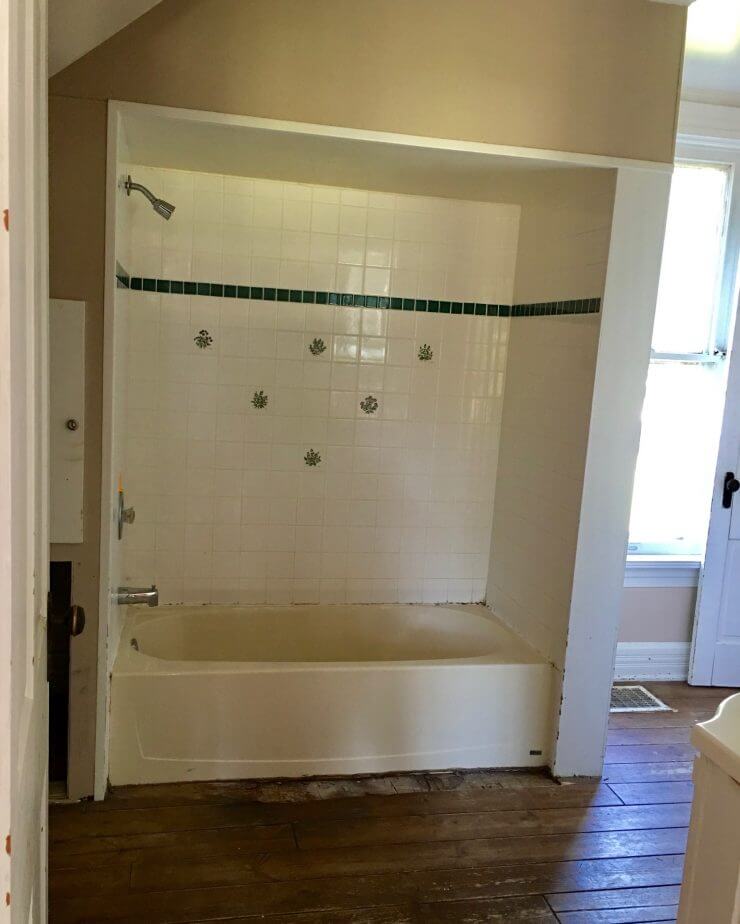 Our plan was basically demo this bathroom down to the studs and start with a fresh slate… leaving the gorgeous trim and doors, of course.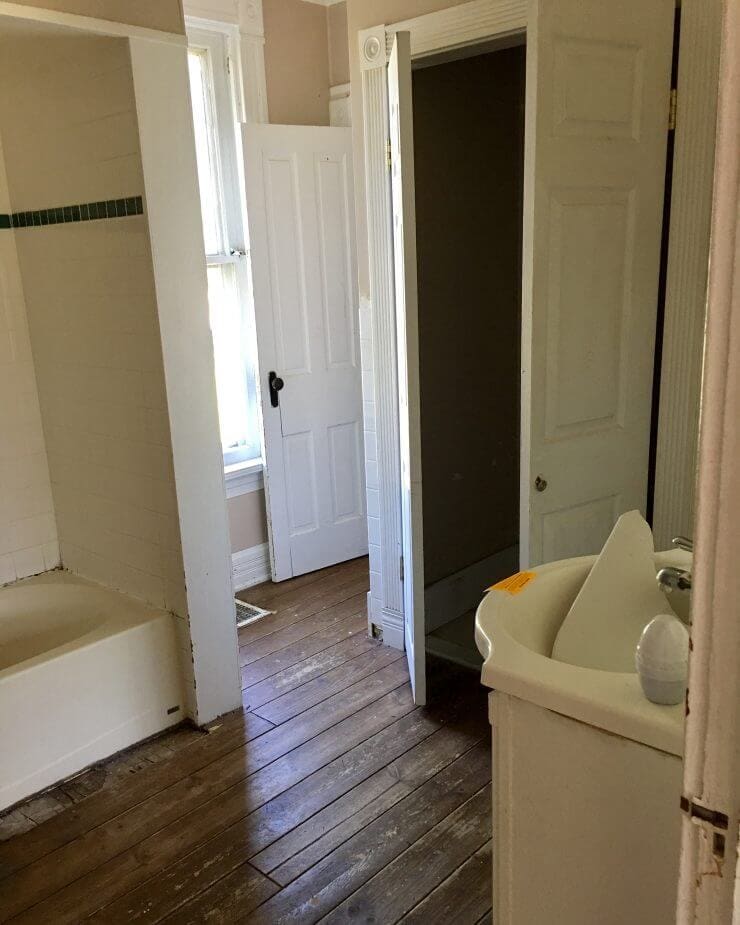 The upstairs bath would also be gutted. The plan for upstairs would be to extend the bathroom into the master to create a bigger shower, do a fun patterned tile on the floors and to create more space for toiletries, etc.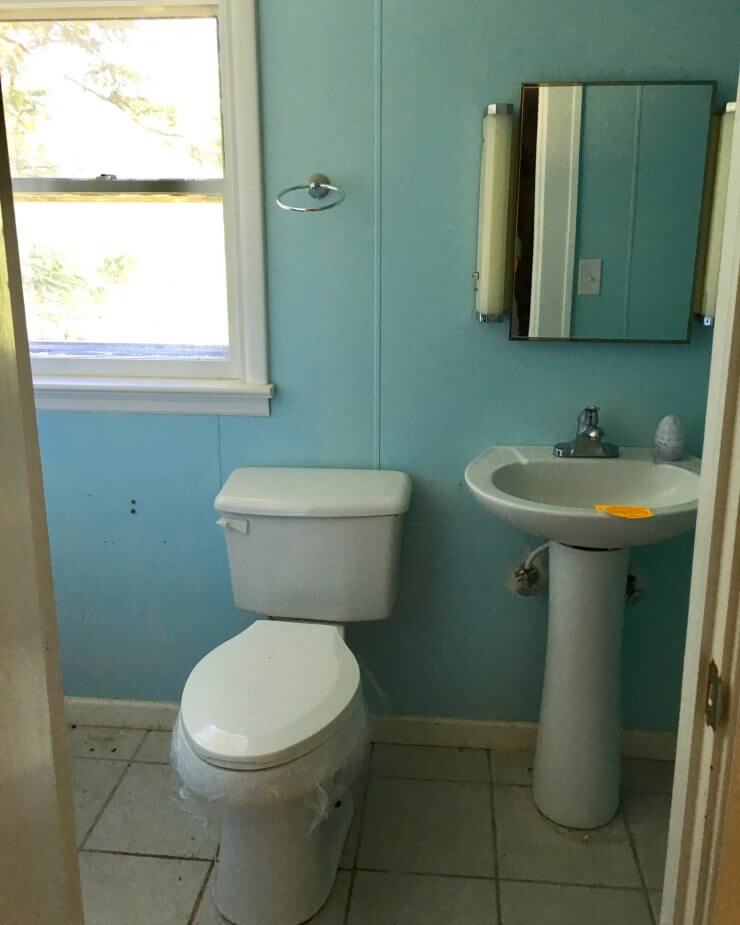 This tub was so tiny! Seriously, the tiniest tub I had ever seen.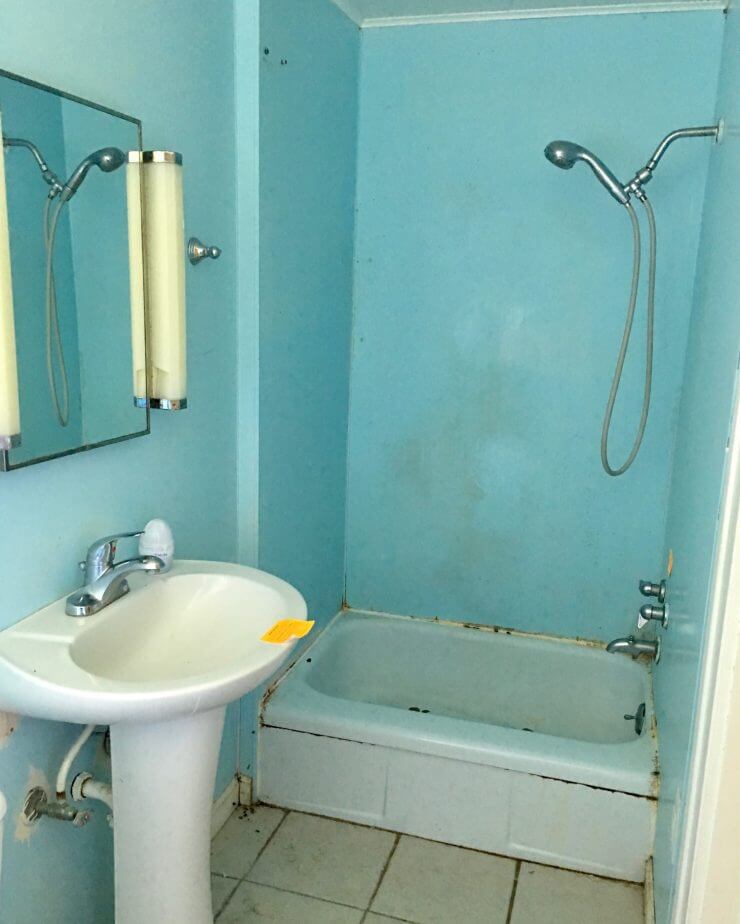 Here's a few more photos from upstairs…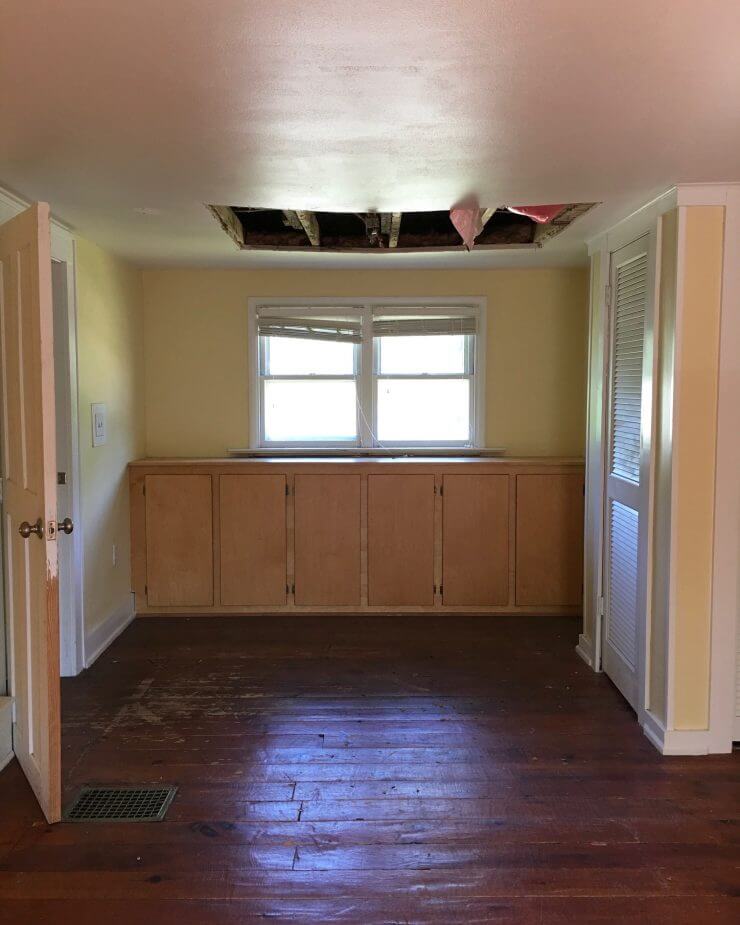 The only things we really needed to do upstairs was patch the hole in the roof, paint, refinish the floors and a few other cosmetic things.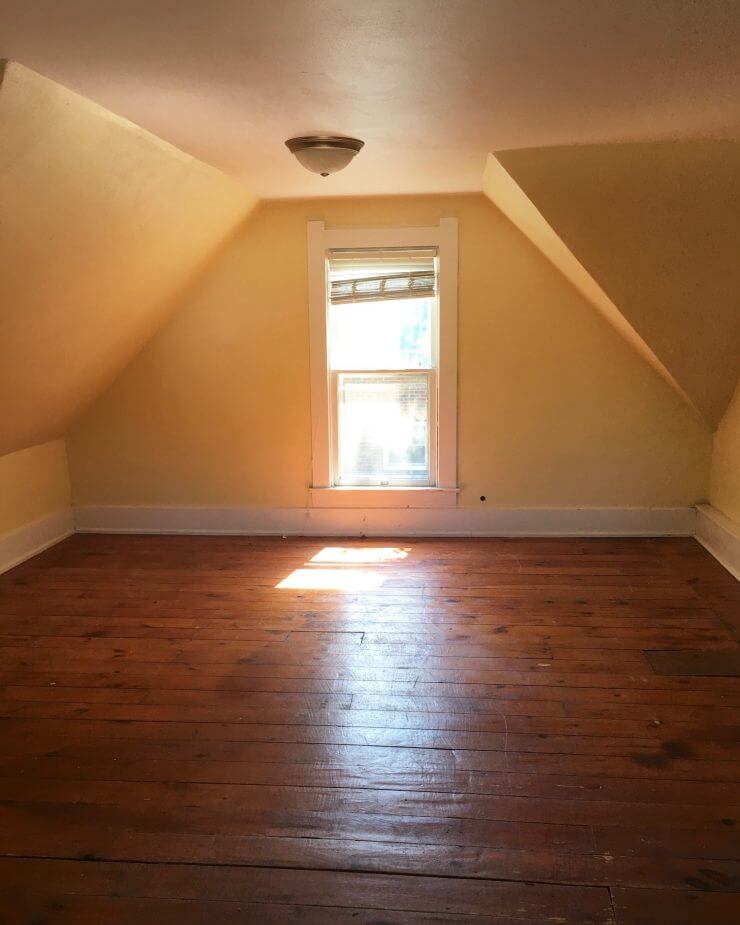 Starting the demo on Our 1886 Fixer Upper…
As soon as we figured out the game plan my husband and I (okay my husband was doing the dirty work and I was planning and calling all the contractors) got right to work.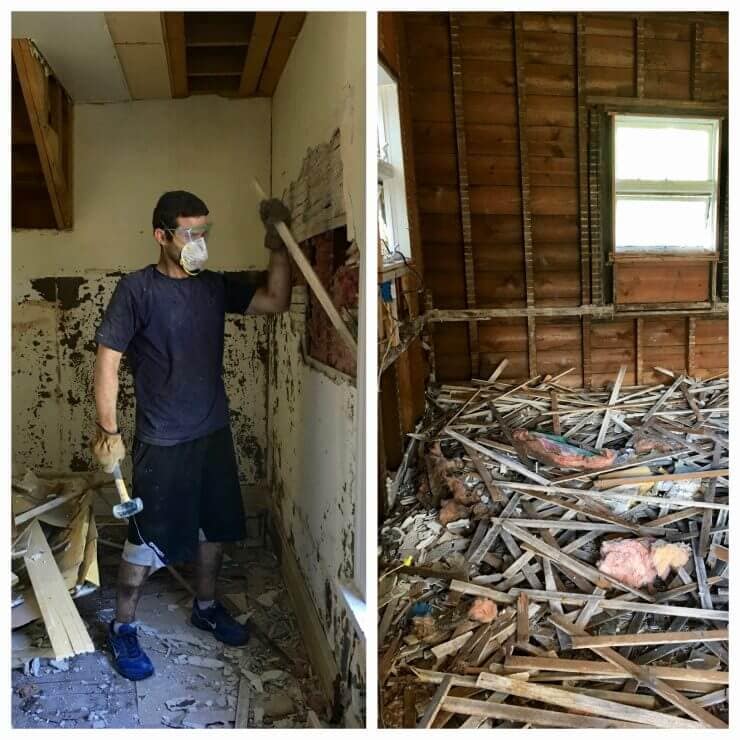 My husband was finishing his third year of residency and the last 2 weeks of that 3rd year his days were short, luckily. By short, I mean an 8 hour day… but he starts really early in the morning. Since he was done around 2-3 pm these days, he decided he would start demoing this sweet old house. He worked SO hard tearing out floors, removing layers and layers of lath and mortar in the walls, taking down wall paper and removing walls… but more on that later.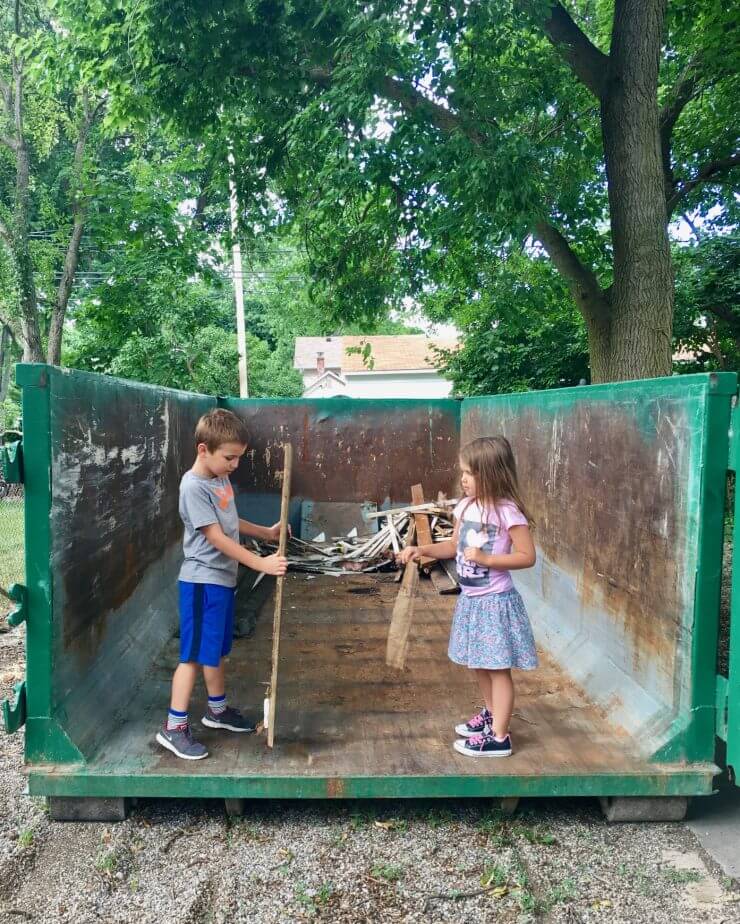 The kids loved helping, but most the time it was better for me to keep them home.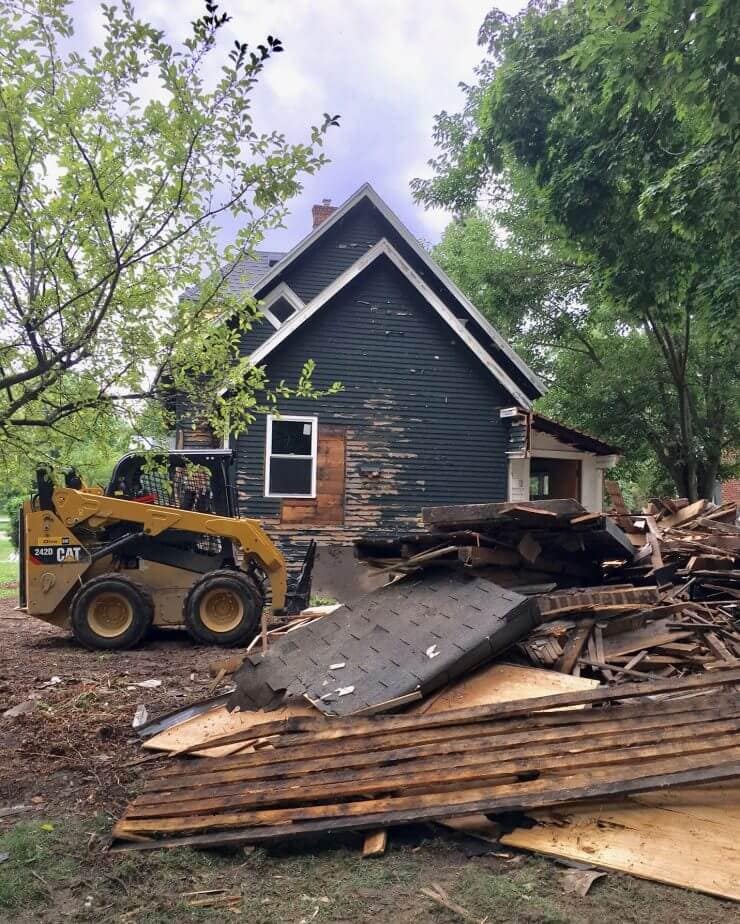 Looking forward to sharing more…
More posts from our 1888 FIXER UPER:
XO – Jamielyn