An Update on Our 1888 Fixer Upper + Paint Colors
An Update on Our 1888 Fixer Upper + Paint Colors… check out the progress we've made and I'm answering some of the top design questions!
I've been getting so many emails and DM's about paint colors on our fixer upper after posting this image to instagram, so I figured I better do an update.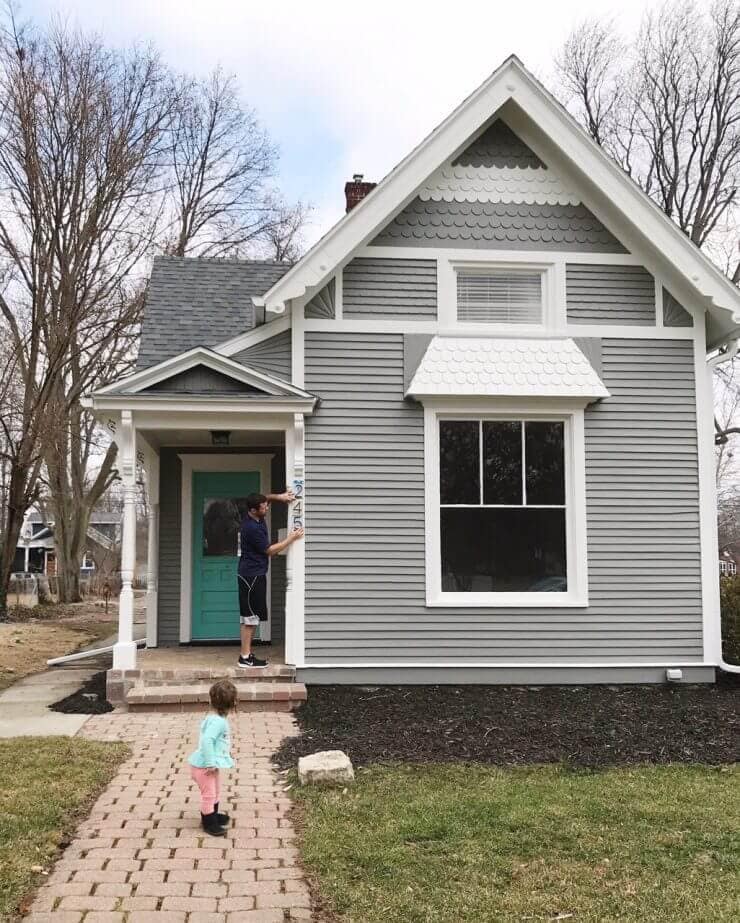 I still don't have very many after photos, because it is pretty dusty in there. However, we are getting SO close to being finished. Never in a million years did I imagine it would take this long, but I really love how it turned out. It's everything I imagined and more. It took me days to figure out all the right paint colors. I really wanted to choose colors that would match the era. The grey I chose is timeless. I originally was going to go with a blue or navy for the exterior, but the grey won me over! I opted for a fun bright color on the door instead!
So here is the full list of paint colors we used below. I know y'all are dying to see more photos inside (crossing my fingers the electrician finishes this weekend so we can get it cleaned). I'll have lots of after shots to show you over the next month! It really is quite the transformation. For now, I'm going to list all the colors we used (inside and out), so they are located in one post.
If this is your first time here you can see my first post on it here , the demo post here and the progress post here.
1888 fixer upper paint colors –
I found all of these colors at Sherwin Williams (my favorite brand of paint) and love how they all came together!

Exterior paint colors:
Main color: Class french gray
Trim paint: Pure white
Front door: Holiday turquoise
Interior paint colors:
Main floor: Repose gray
Front room: Dorian Gray
Bathroom: Watery
Upstairs: Albaster
Trim paint: Pure white
Pocket door: Tricorn black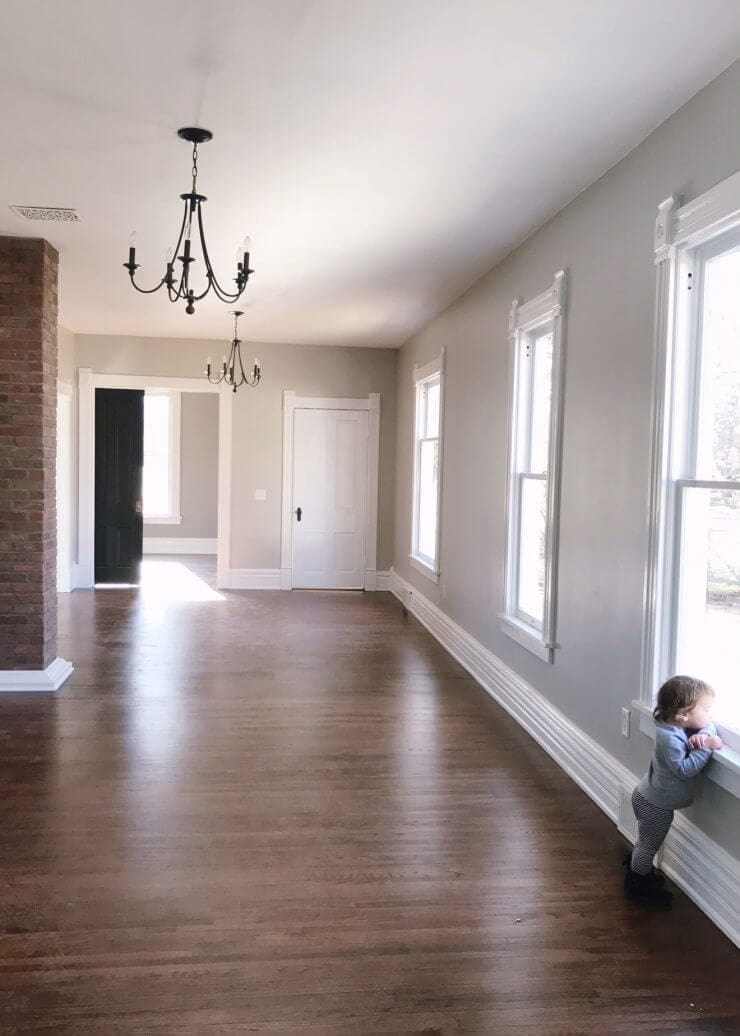 Thanks so much for following along on my journey! It's sure been a CRAZY ride! Never in a million years would have I imagined it would have taken this long, but there's been a lot of lessons (some I'm still trying to figure out) learned along the way. I'm still planning on doing a post on that once it's all finished 🙂
More posts from our 1888 FIXER UPER:
Thank you to Sherwin Williams for providing some of the paint for this house.