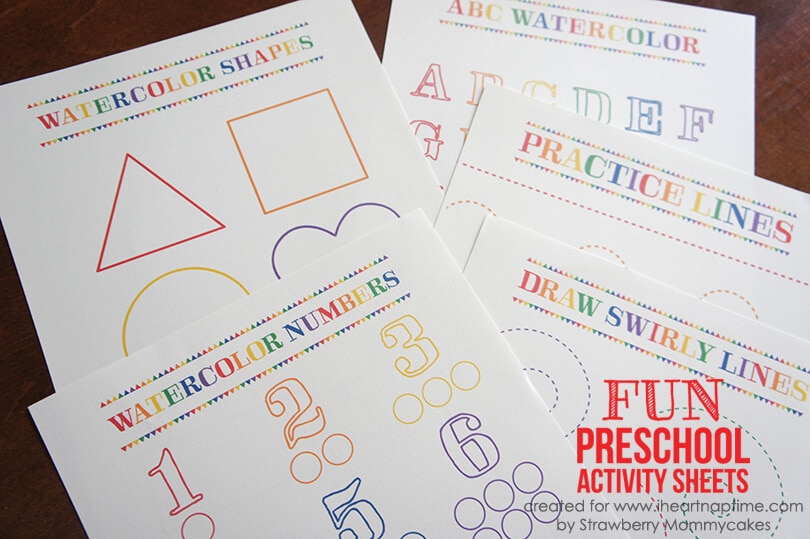 My oldest just started Kindergarten last week, so I needed something to keep my preschooler happy and busy! I created these Watercolor Preschool Activity Sheets. It's a fun way for preschoolers to learn shapes and it can keep mom sane for a few minutes! My 5 year old also had fun with these, so you can use them for older children, as well! I've included watercolor activities with numbers, shapes and the alphabet. I've also included a couple of bonus pages where kids can learn to cut and draw on lines.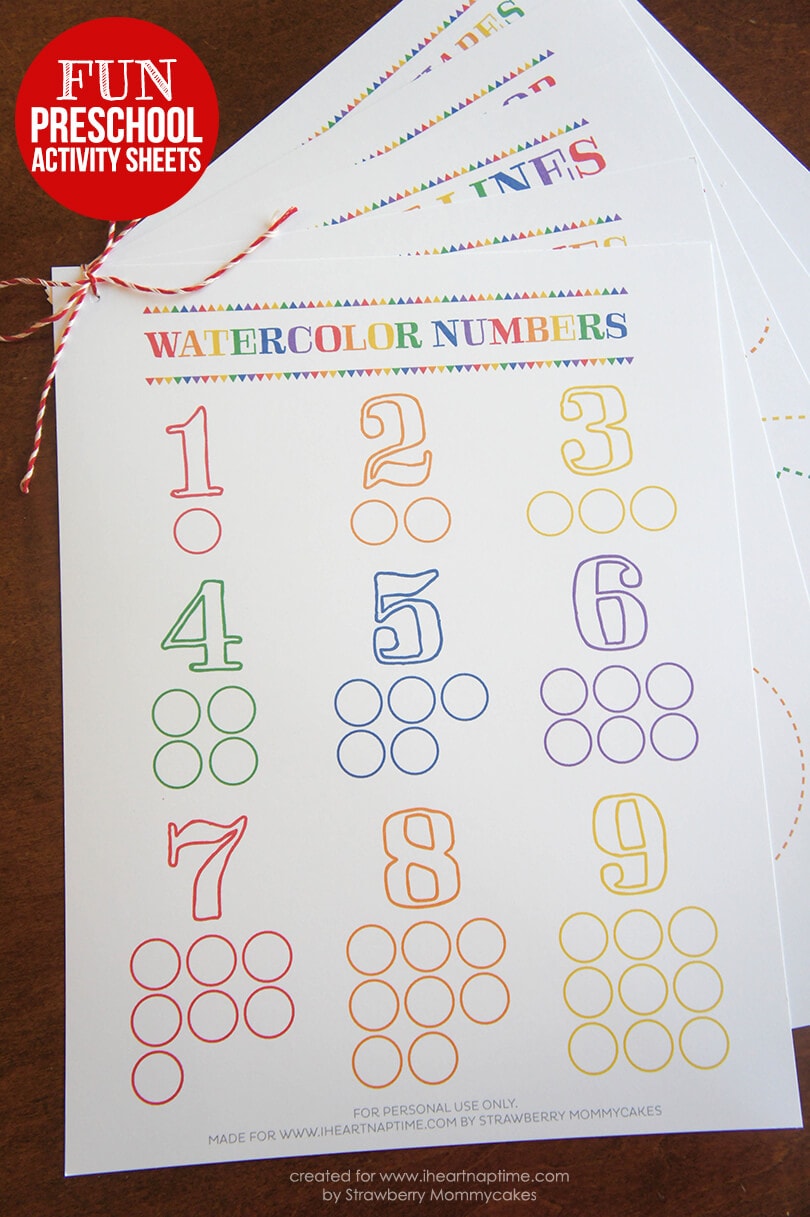 Supplies:
My FREE Printables (for personal use only)
Light Card stock or watercolor paper
Watercolors or watercolor pencils
Water
Paint brushes
Colored pencils
Blunt scissors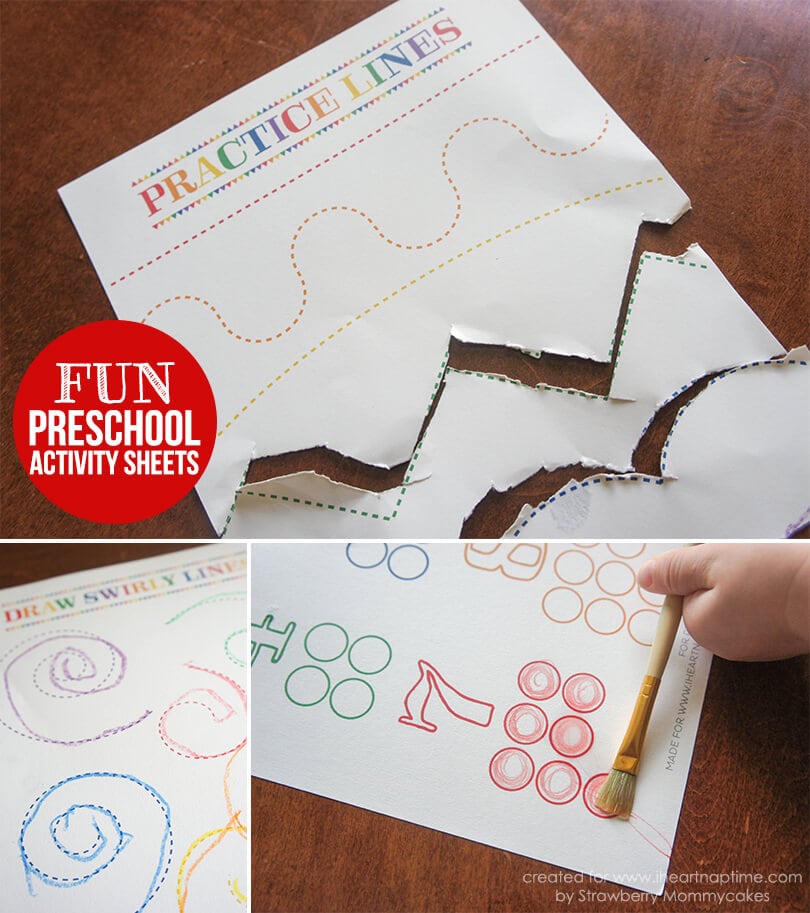 You'll simply print these out and let them start creating! I personally liked using the watercolor pencils because they're less messy. Let me tell you, it helps with a 3 year old boy! As you can see, he doesn't really like to stay in the lines…or on the paper! And that cute little hand in the above picture just makes me melt…it's too cute!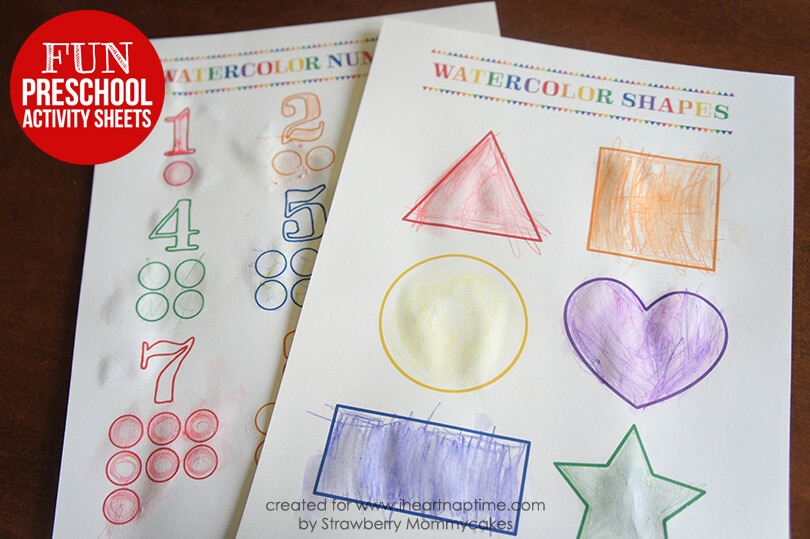 This boy NEVER EVER sits down. I can barely get him to sit through a short book, but this kept him busy for half an hour. The first time I kind of let him do his own thing and gave him a little direction. I figure each time I do this activity with him, he'll start understanding what's going on! He's already learned his shapes, so we're doing well!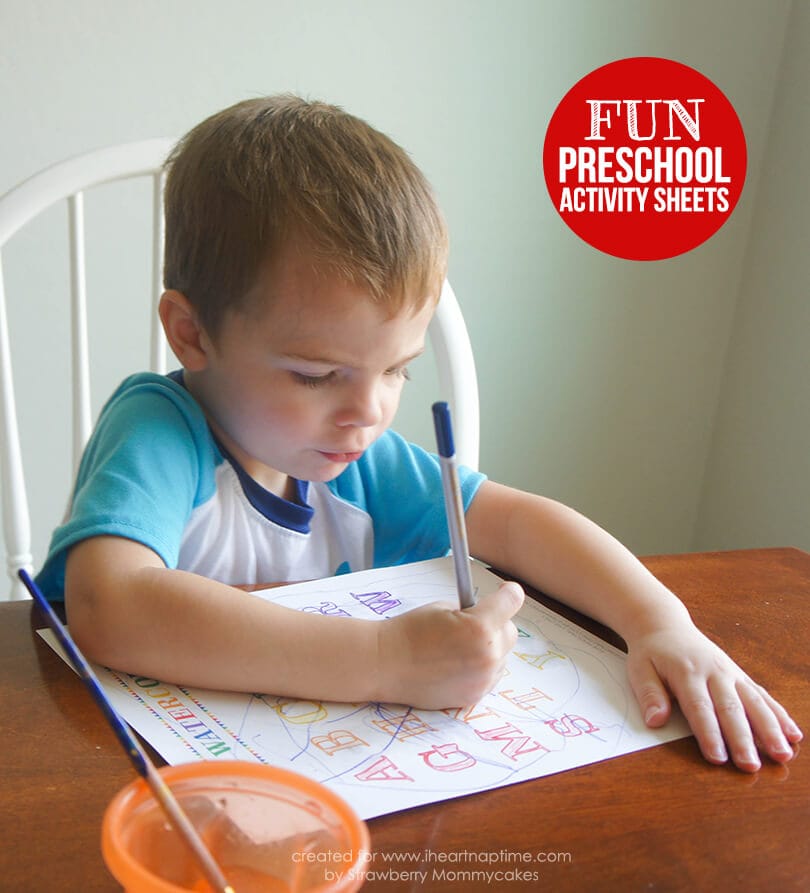 For more free printables for kids, visit my blog Strawberry Mommycakes!