Watercolor Preschool Activity Sheets
FREE printable watercolor preschool activity sheets…perfect for helping little ones learn numbers, shapes, and letters!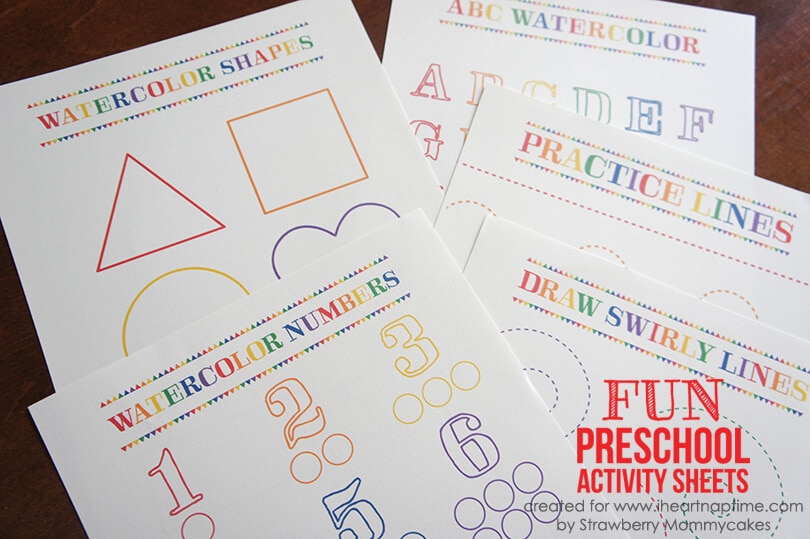 Printable preschool activity sheets
It's that time of day again. Your toddler is up from a nap and you are struggling to think of some educational activity that you can together. These preschool activity sheets are the perfect solution to your problem! Kids will have so much fun painting and learning at the same time!
This activity is great for introducing kids to various concepts and helping them prepare for kindergarten. Simply print out the sheet, gather up some paint supplies or colored pencils, and you've got yourself a great activity for the kiddos! You can even keep a couple of sheets on hand for extra practice.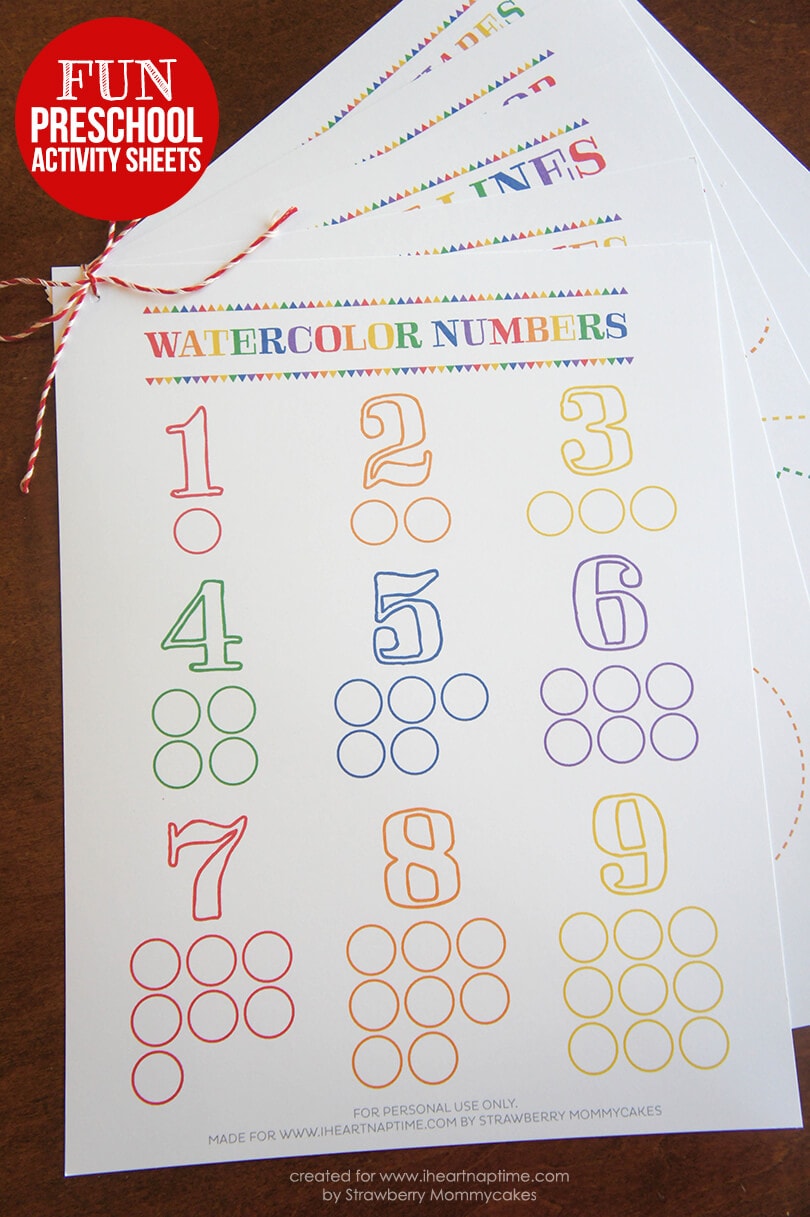 Supplies
Free printable activity sheets (download below)
Light card stock or watercolor paper
Watercolors or watercolor pencils
Water
Paint brushes
Colored pencils
Blunt scissors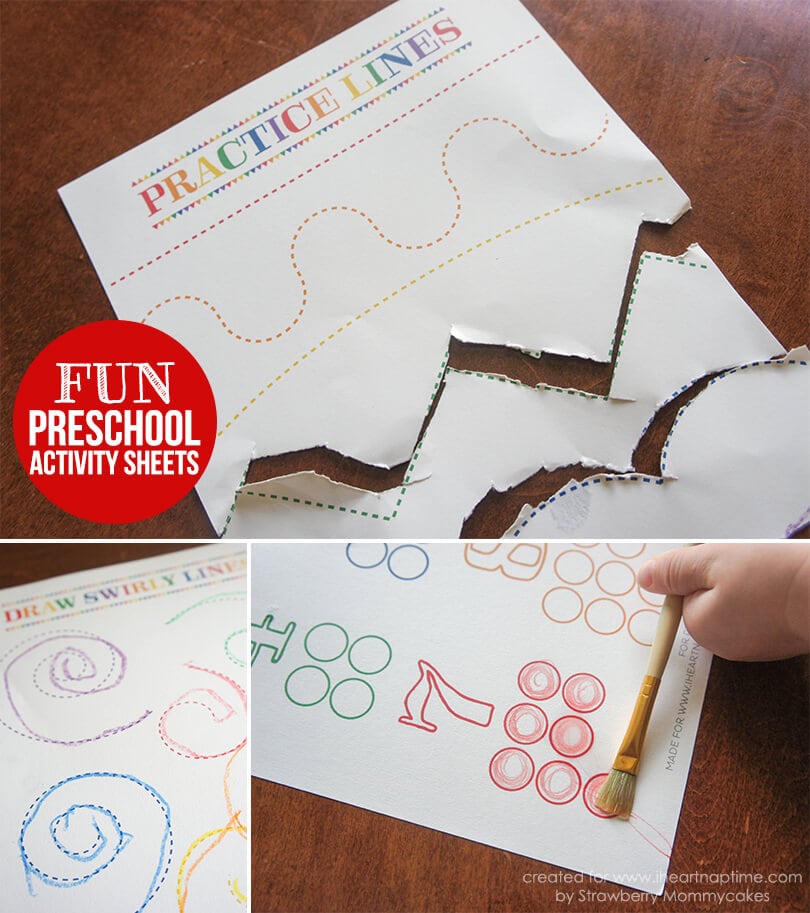 Activity sheets include:
Shapes: Includes triangles, hearts, stars, and more!
ABC's: A full sheet containing every letter of the alphabet that kids can fill in.
Practice lines: Colorful dotted lines that your little one can trace and cut!
Numbers: Numbers 1-9 with circles that can be painted for extra learning.
Draw swirly lines: Fun swirly lines that can be traced to boost creativity!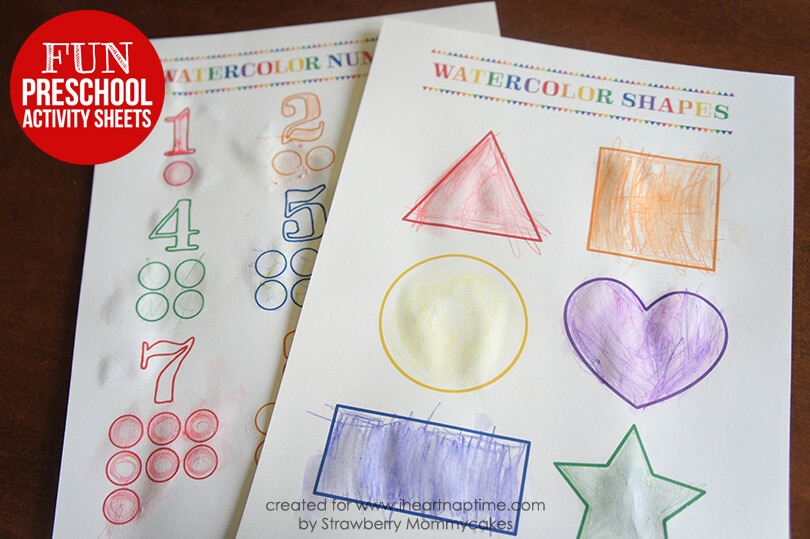 Free printable download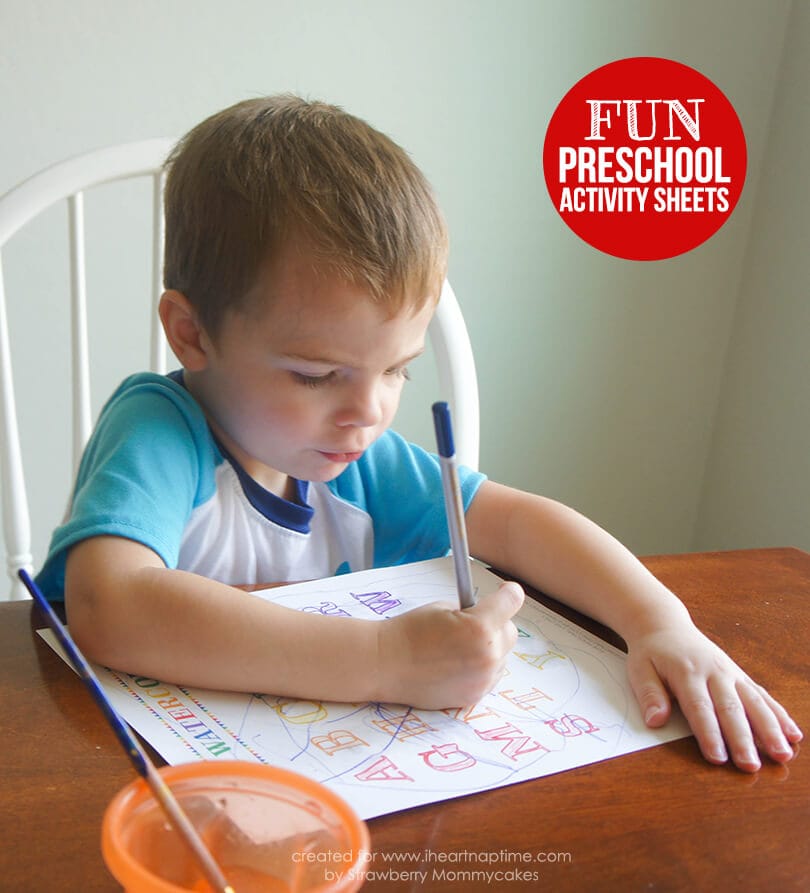 More Activities for Kids:
This post was originally contributed by Erin from Printable Crush.