FREE Printable Birthday Postcards
FREE Printable Birthday Postcards – I love receiving happy mail and these adorable cards make it easy by quickly being printed at home and ready to wish friends and family birthday wishes.
Erin from Strawberry Mommycakes here and I'm sharing my FREE Printable Birthday Postcards with you today!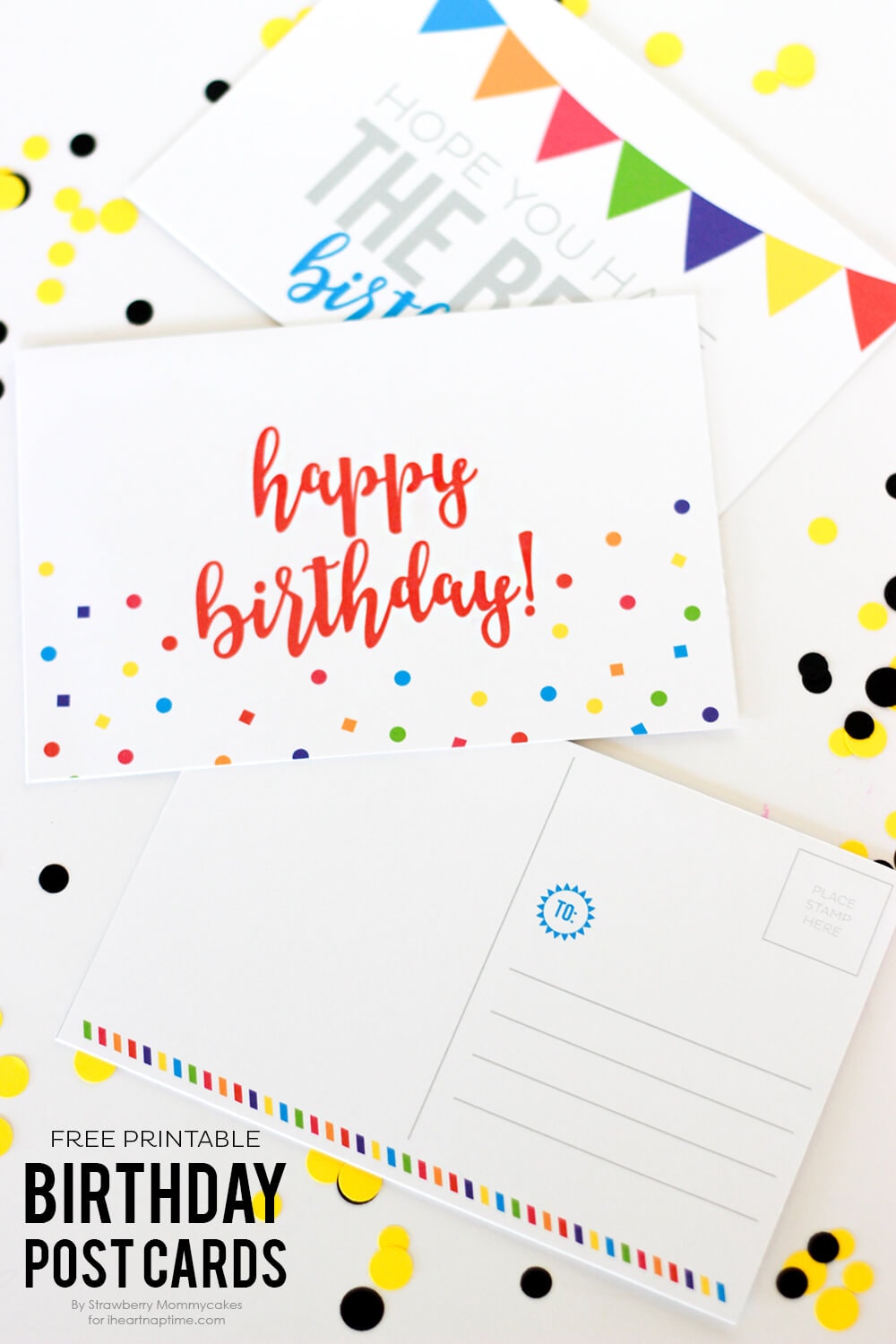 Even though I LOVE celebrating birthdays, and I make them extra special for my kids (like I did for my son's lumberjack party), I am super low maintenance. I'm good with my Facebook messages and my husband taking me out to dinner and a movie. It is nice to get special notes in the mail, so I created these printable birthday postcards.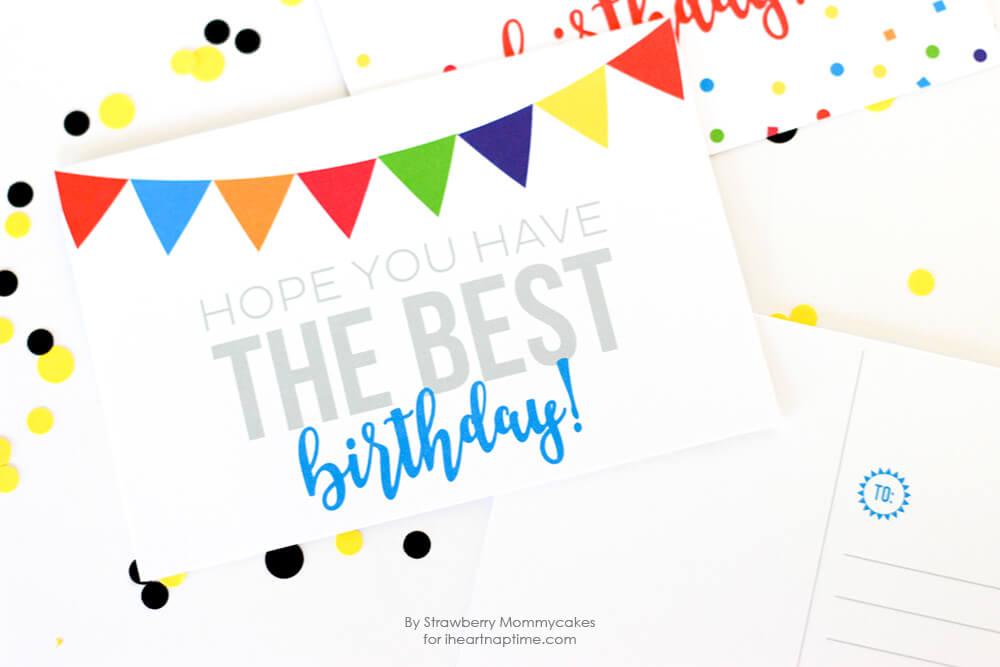 I love these because you can print them at home, so if you forget someone's birthday, you don't have to rush to the store. Plus, postcards are just plain fun. I used to send them all the time when I was young. Now that we can send a quick birthday wish through Facebook, letters are becoming a lost art.
To make these, you'll need:
FREE Printables, for personal use only
Heavy white card stock
Scissors or a paper trimmer
Glue Stick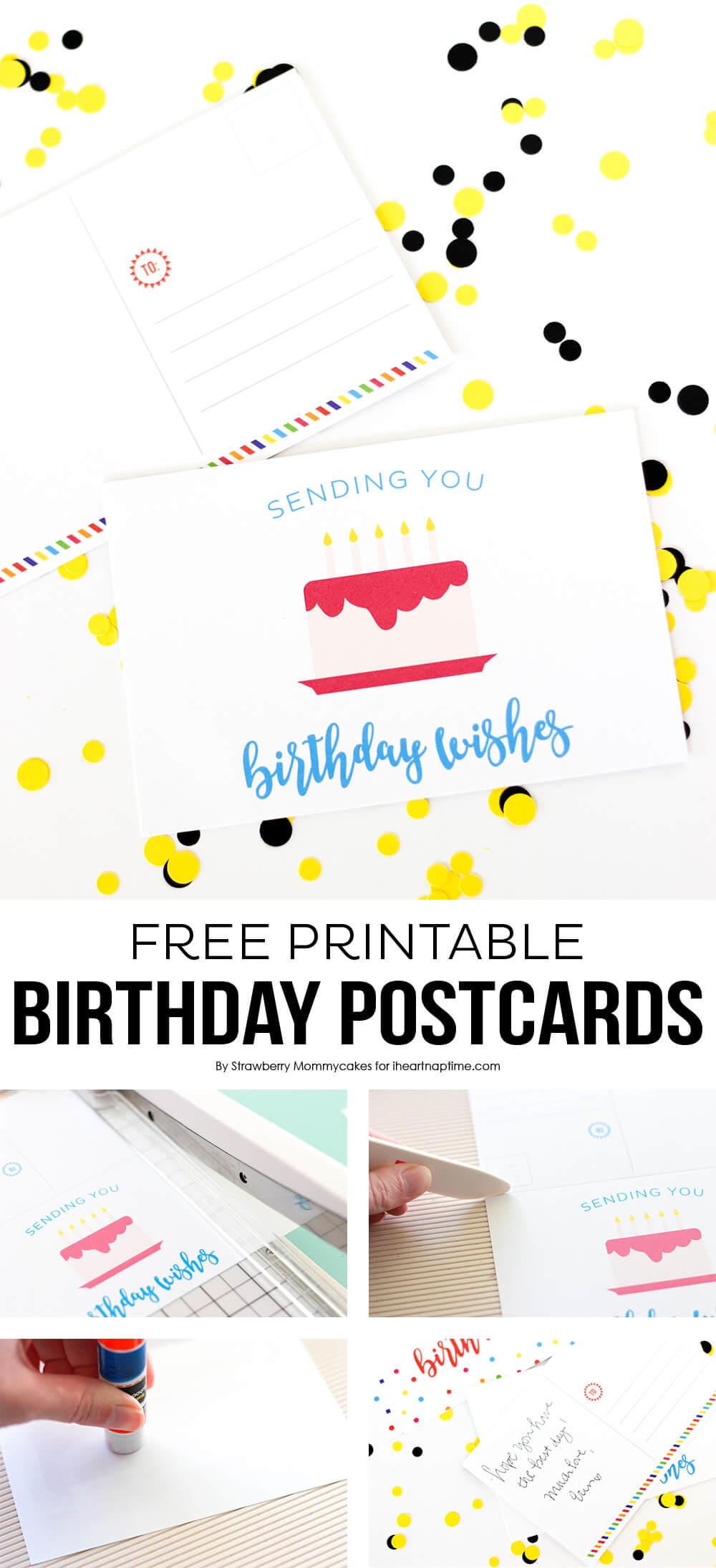 Instructions for Birthday Postcards
Download the free download, then print it onto heavy card stock.
Cut out the card with a paper trimmer or scissors.
Fold the postcard at the gray line (I like using a score board).
Place glue on the inside of the postcard, then fold it in half.
Write your note and address on the back of the card! Put a stamp on it and send!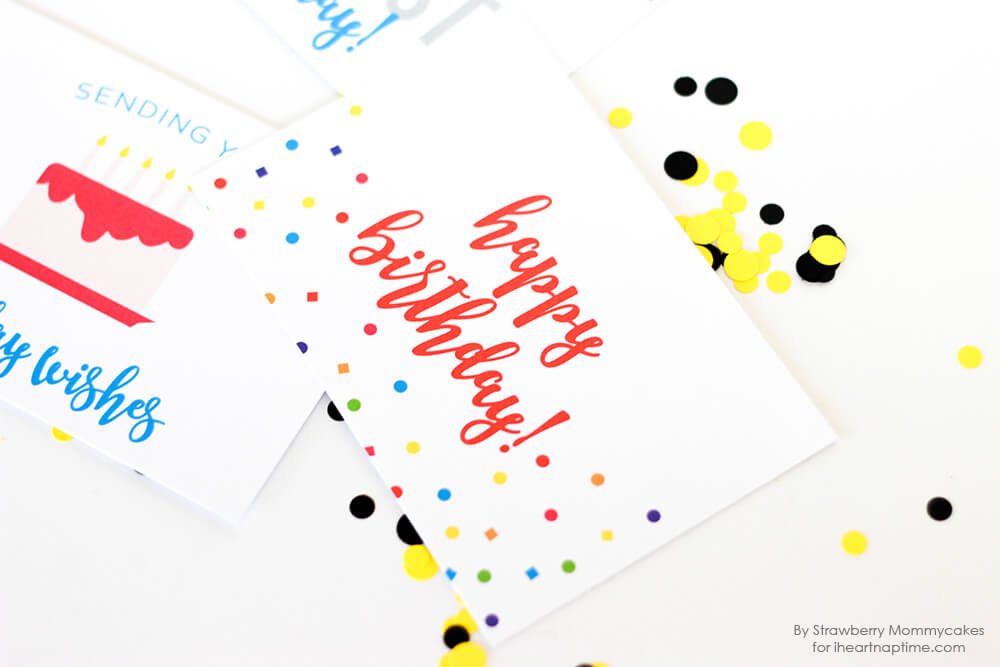 I just celebrated my (none of your business) birthday a couple of weeks ago. I was so lucky to have friends and family that sent me notes and cards. I also got some handmade letters from my kids and my husband took me out to a restaurant that he didn't like but knew I would. My friend babysat for us for free which made it all the more special!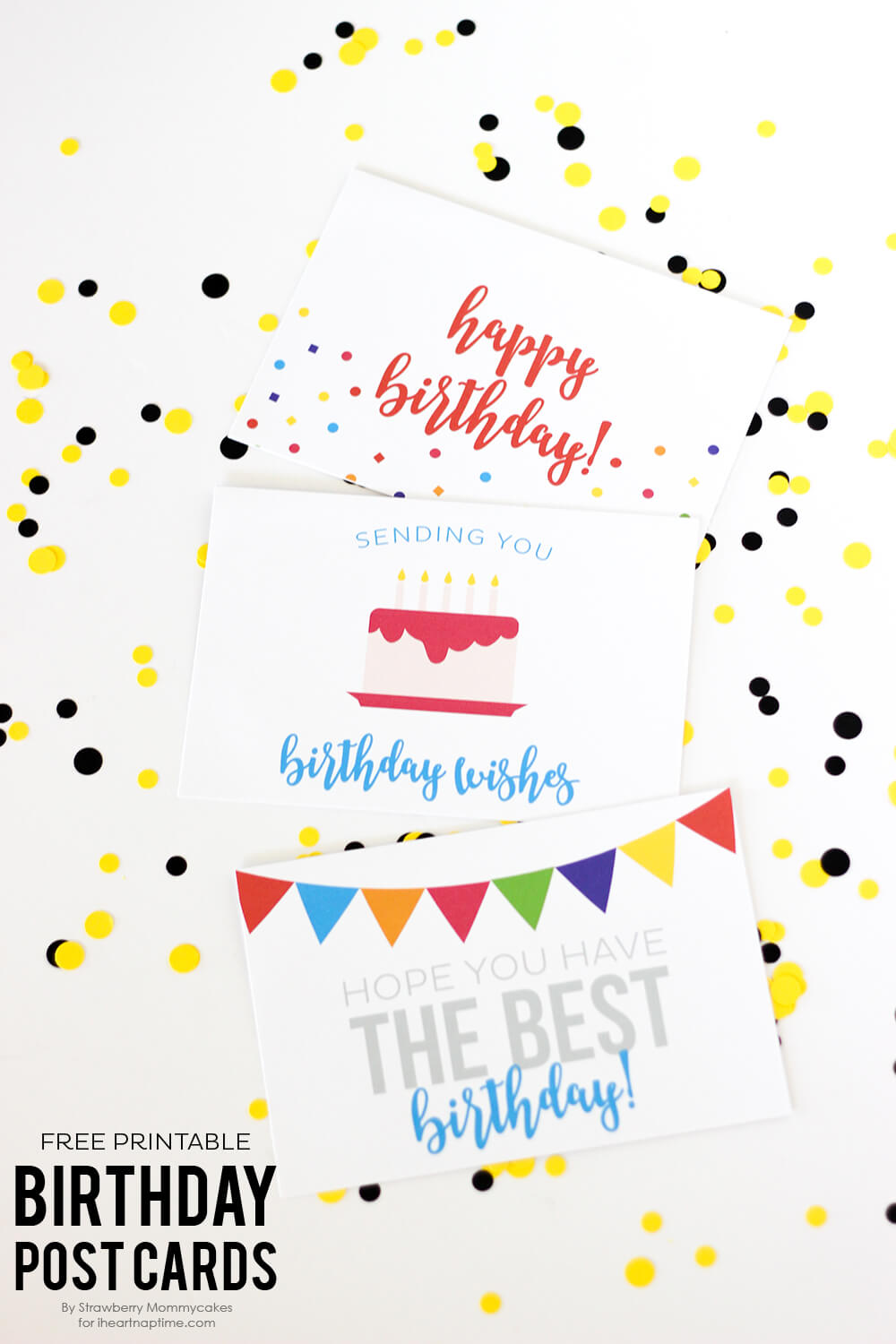 How do you celebrate birthdays in your home?
Thanks, Erin!
If you enjoyed these free printable birthday postcards, you'll enjoy this craft too!