Mad Scientist Halloween Party Printables
These Mad Scientist Halloween Party Printables are perfect for a little get-together! Grab some beakers and cupcakes to recreate this simple party idea!
Hey, everyone! Erin here from Printable Crush and I am really excited because my favorite time of year is just around the corner!
Today I'm sharing these amazing Mad Scientist Halloween Party Printables!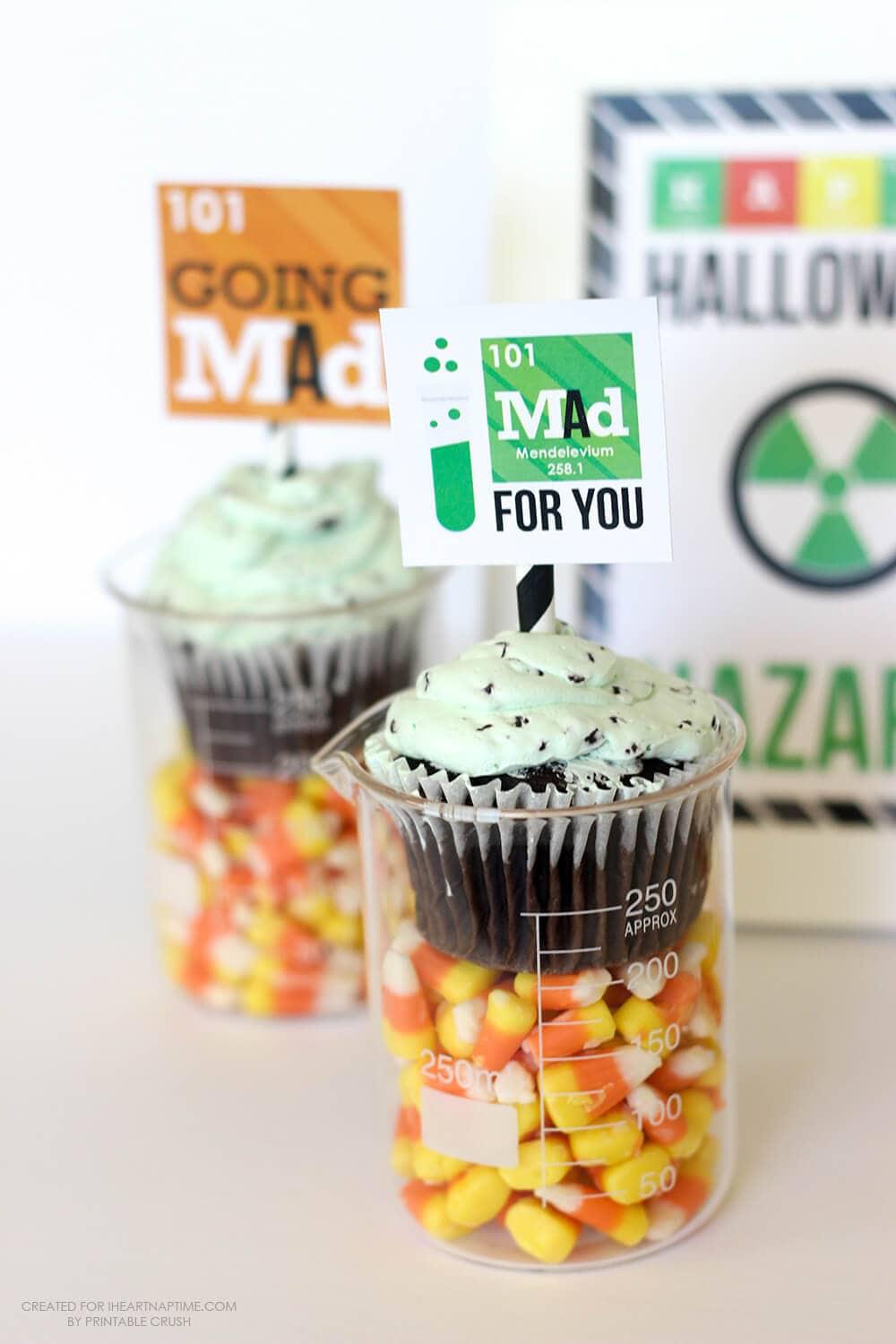 I wanted to create something different this year. I've done many themes, but never a Mad Scientist party, and Halloween seems like the perfect time to do that!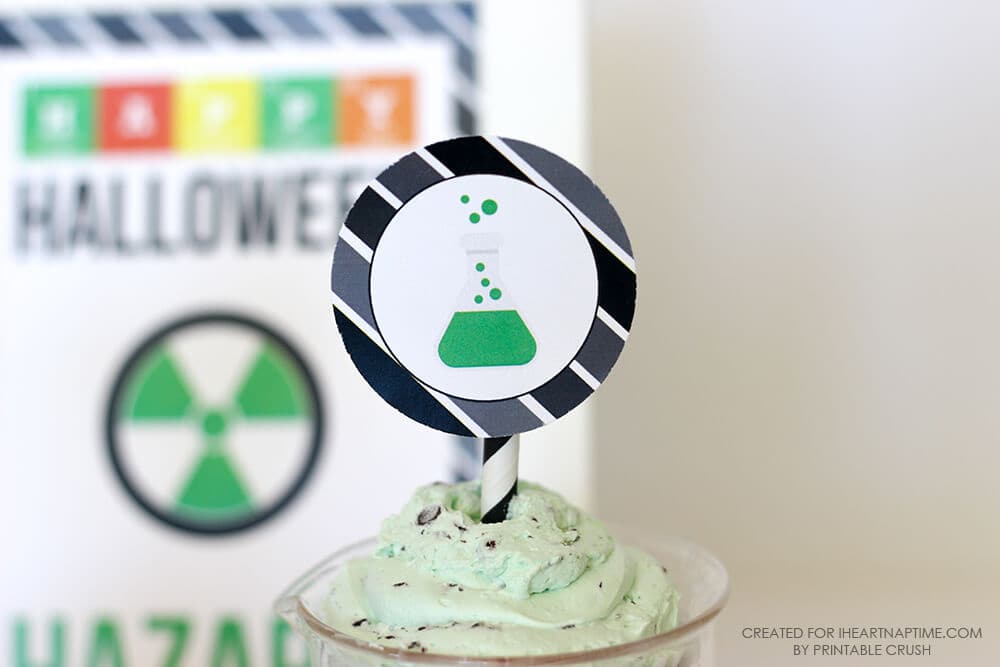 After all, Frankenstein is my favorite scary book! I am also kind of dying to make an Alien Halloween party so I can use these Mini Galaxy Jar Printables! Wouldn't that be so fun??
To make these cute cupcake displays, pick up some beakers at your local craft store, fill them part way with candy corn or some other Halloween candy, then add the cupcake (careful, they're a little tricky to get in there).
Use a paper trimmer or scissors to cut out the square toppers and a 2″ Round Hole Punch for the beaker toppers. Glue them to paper straws, top the cupcakes and you're set! Quick tip: cut the straws in half before you add them to the toppers. You'll save on straws AND they look better that way, anyway!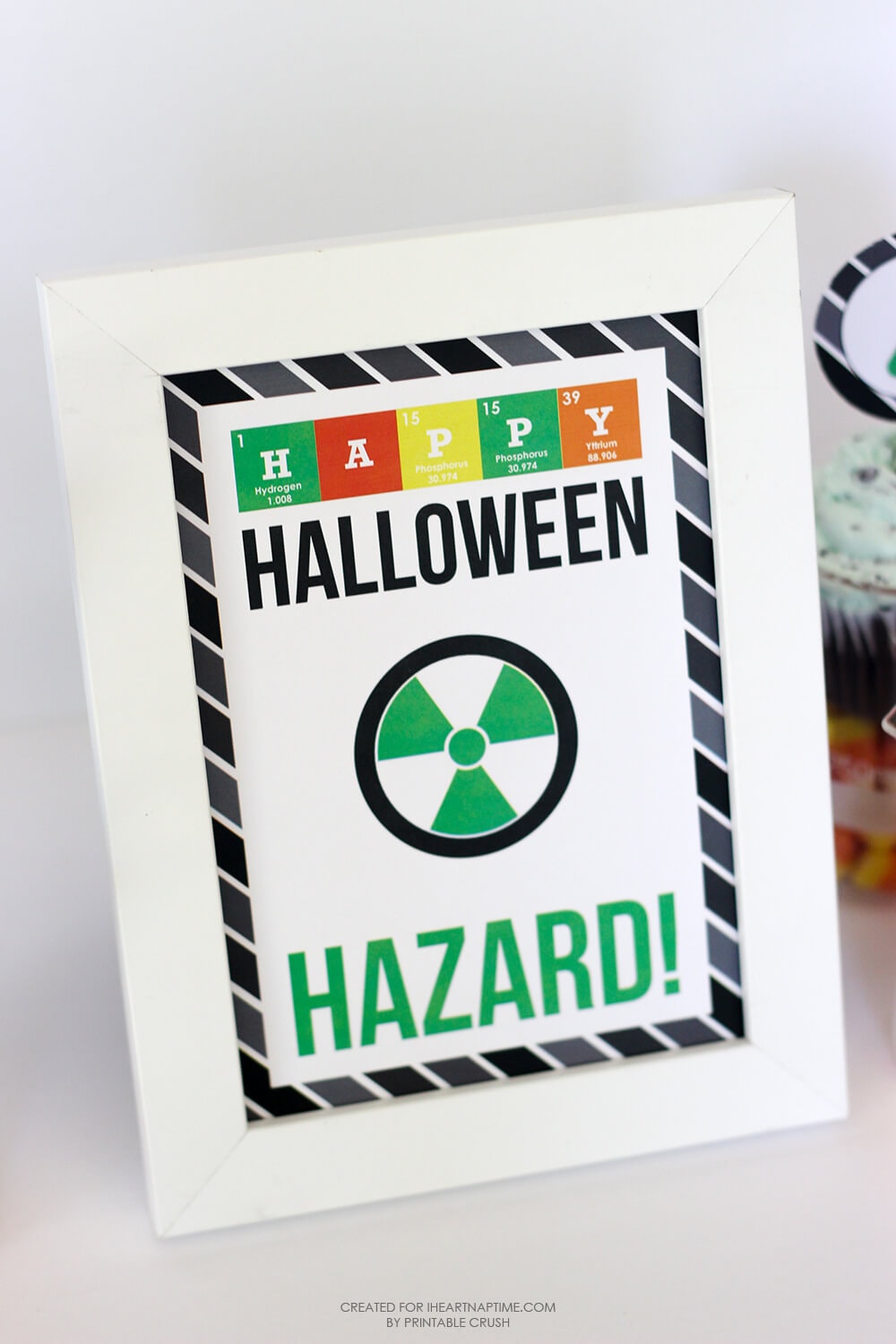 This printable set also includes a 5X7 printable for your table display! I don't know a dang thing about chemistry, but I think I'm pretty clever for spelling out "HAPPY" with the periodic table. That's about as scientific as I get.
I would much rather be designing printables or practicing my hand lettering than study chemistry…but I'm hoping these cupcake toppers will help teach a few kids what I don't know!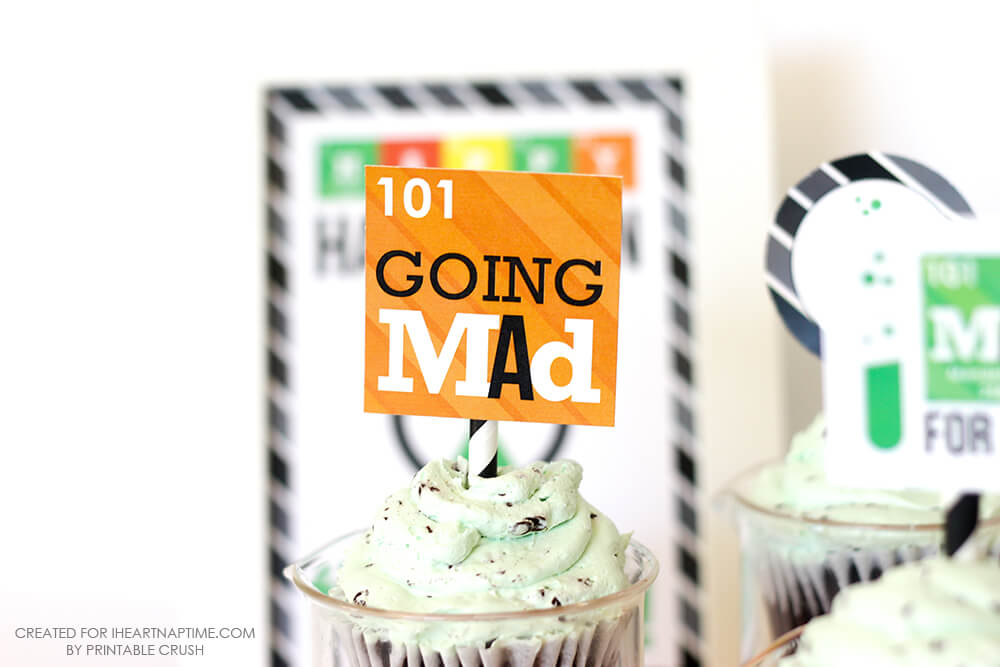 Hope you enjoyed these fun Mad Scientist Halloween Printables! Let me know how you like them!
Thanks, Erin!

TO DOWNLOAD FREE PRINTABLE:
If you love this great Halloween idea, you'll love these too!