Super cute printable school Valentines
With Valentine's Day almost a month away, I thought I would start posting some fun crafts ideas, recipes and printables for you. YEA! I know some people think Valentine's is a lame holiday… but I love it! It was one of my favorite holidays to celebrate as a kid. I always loved getting my class list from my teacher to make school Valentines. I loved writing all the kids names on my handmade Valentines. Of course I had to make a cute "Valentine mailbox" too. 😉
Today I'm sharing this "so glad we're in the same shool" free printable. I love how they turned out. I added it up and they only cost me about .15 cents a piece. SA-WEET! My son is super excited about these. He may have already ate his. 😉 This printable school Valentines was inspired by Faboolous. I just love this fish swimming in the sea. Hope you love them as much as I do! 🙂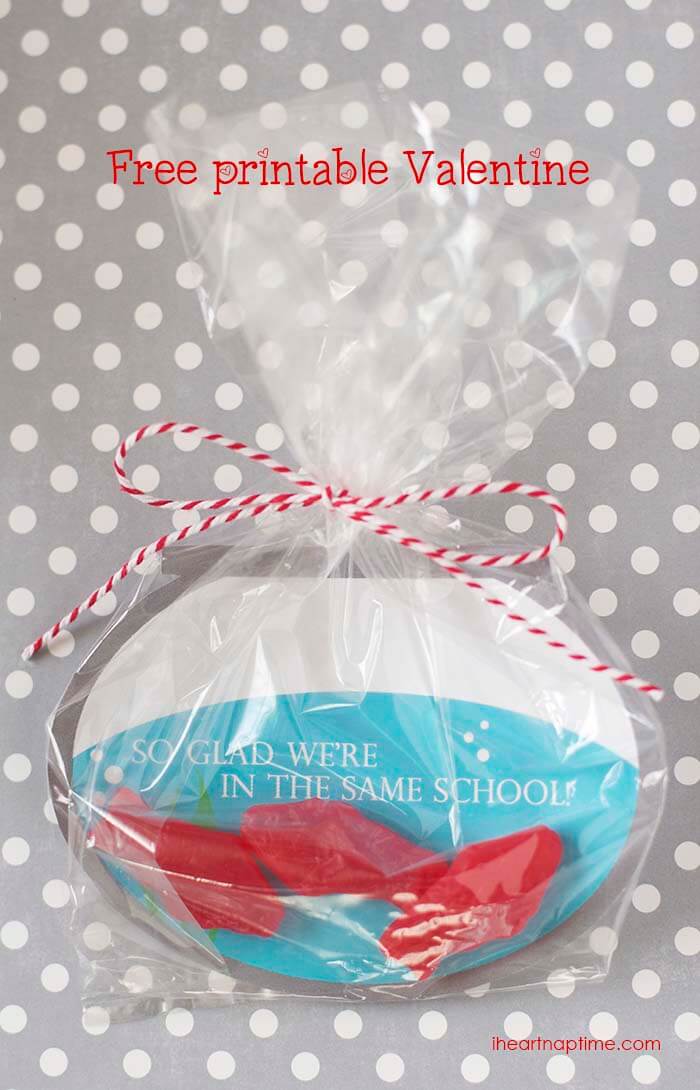 Printable school Valentine
Supplies:
FREE printable download below
Medium size clear bags (found at craft store)
Red Swedish fish (gold fish would work too)
Red twine or ribbon
Instructions:
1. Download your free printable and print it out on card stock paper. You may want to take these to a copy store if you don't have a colored printer.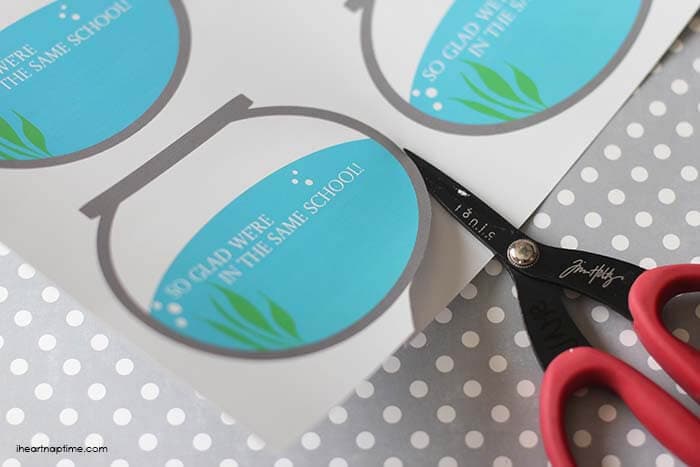 2. Cut around the grey line.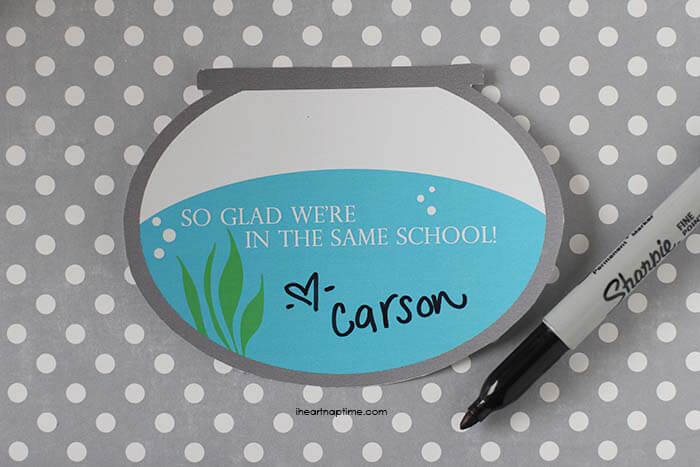 3. Have your child (or help them) write their name on the printable.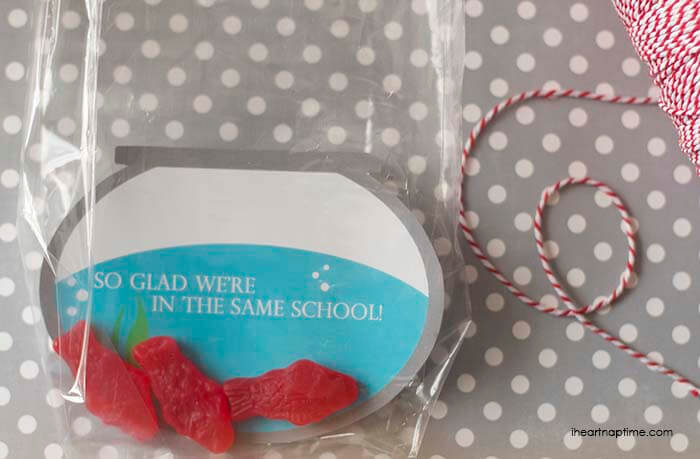 3. Place fish inside a clear bag with printable and then tie with twine or ribbon. They do make small packages of Swedish Fish you could use, if your school won't allow opened packages.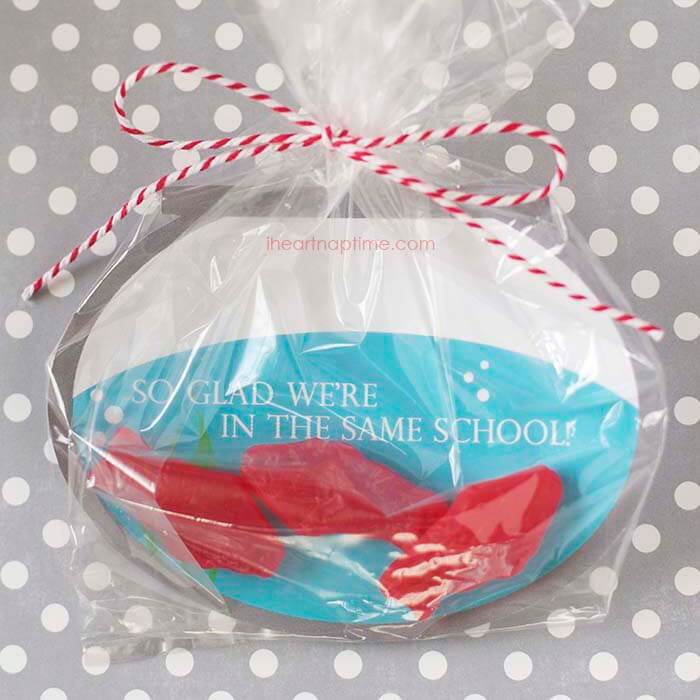 Here's the gold fish so you can see that way too.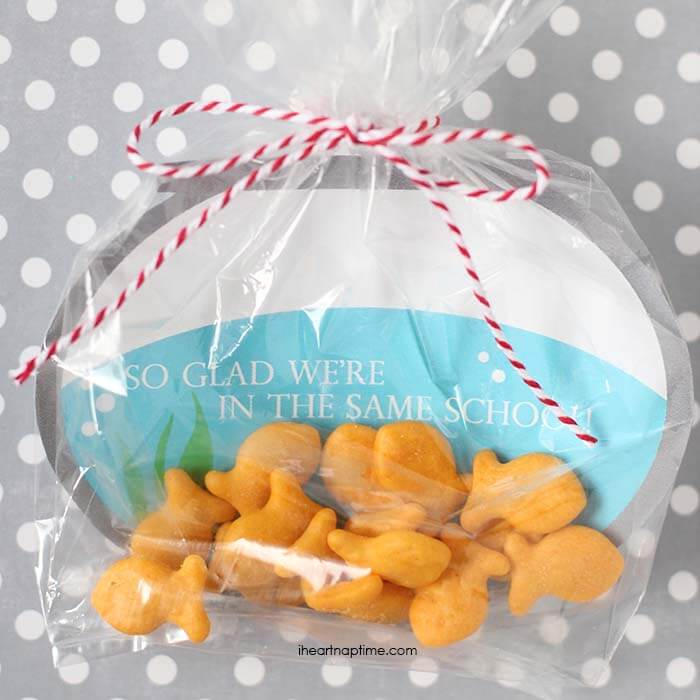 That's it. So super easy and stinkin cute! I'd love to know if you end up using these. Please send me an e-mail if you have trouble downloading.
Looking for more Valentine ideas? Check out these:
15 kids Valentines crafts
Valentine heart gift
20 Valentine printables
Thanks for reading! Have a great day!