20 Handmade Valentine's Day Ideas
20 Handmade Valentine's Day Ideas...fabulous inspiration to help you make your holiday extra special. Crafts, decor, and recipes that you'll love!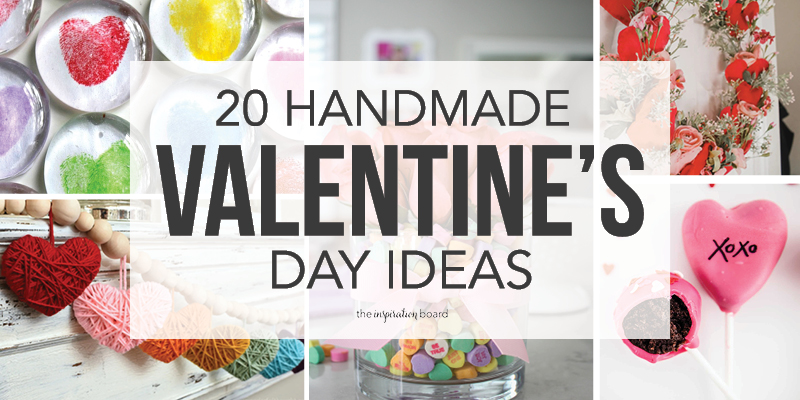 Valentine's Day DIY
Valentine's Day is such a special holiday. From handmade cards to yummy treats, love is definitely in the air. Adding personalized decorations to my home is one of my favorite things to do throughout the year. Just like a decorated Christmas Tree gets everyone in the Christmas spirit, incorporating darling hearts around the home in February can help everyone feel more loved.
Handmade Valentine's Day wreaths, garlands, and heart-shaped desserts are just a couple of ideas that will make this holiday the best yet! Below I have put together 20 of my favorite crafts and recipes that will elevate your holiday, and trust me when I say that each and every one of these ideas is a winner. Have fun!
Floral Heart Wreath
This floral heart wreath is just stunning! The mixture of felt hearts, flowers, and greenery is so romantic and looks amazing on the door.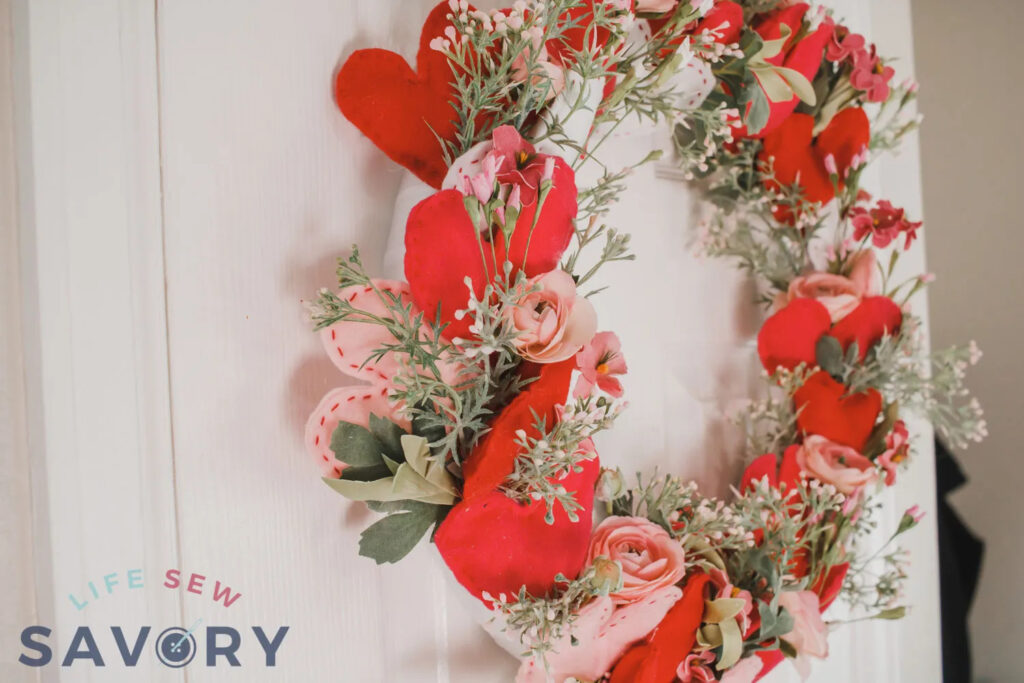 Valentines Wreath via Life Sew Savory
Vinyl Heart Candles
Can you believe these candles are from the dollar store?! I am loving the mini hearts on each of these, so festive!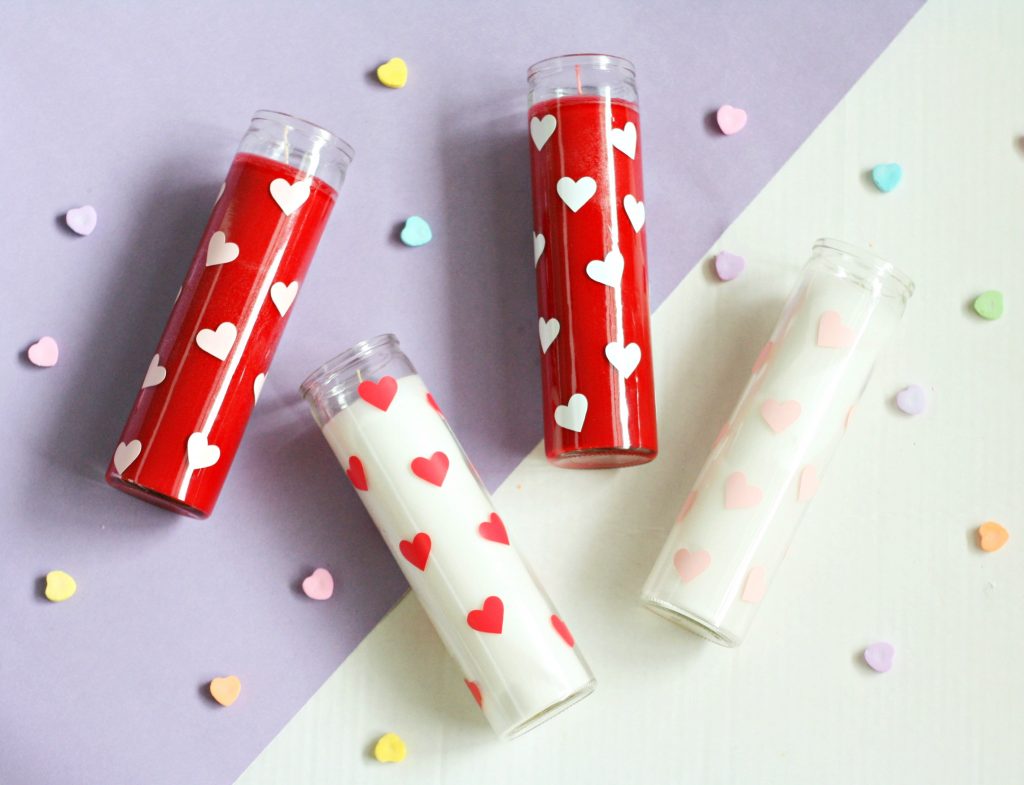 DIY Vinyl Heart Candles via The Pretty Life Candles
Colorful Yarn Garland
You can never have too many hearts on Valentine's Day and this garland is simply stunning! I love the brown beads and colorful yarn.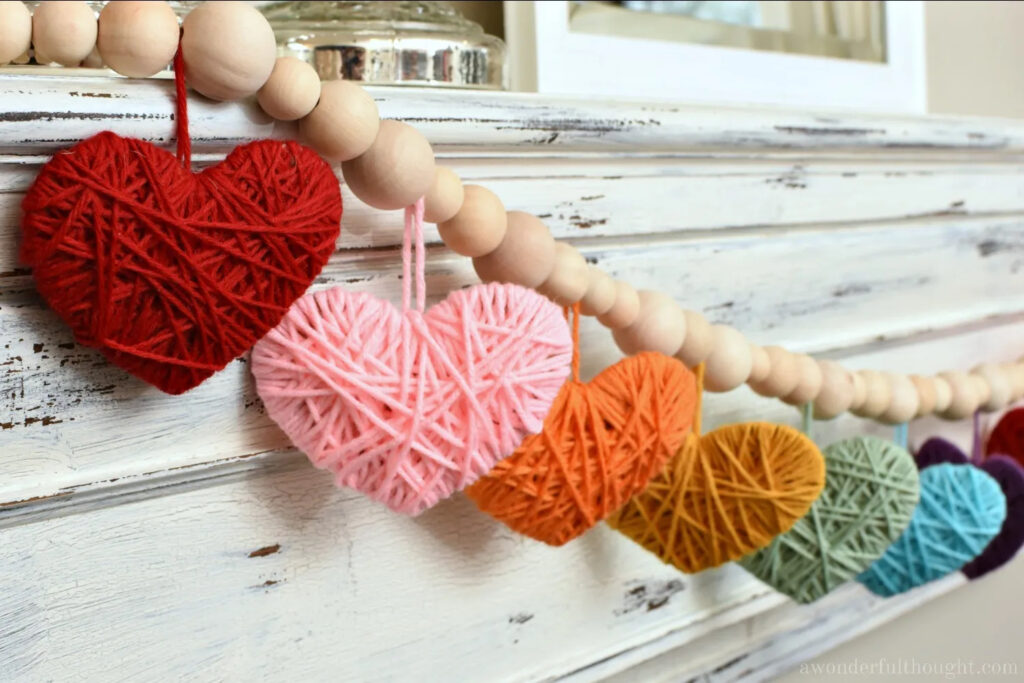 Multicolored Yarn Heart Garland via A Wonderful Thought
Pom Pom Garland
Pom Poms are always a great idea when it comes to decorating. These pink, red, and white colors are perfect for the holiday!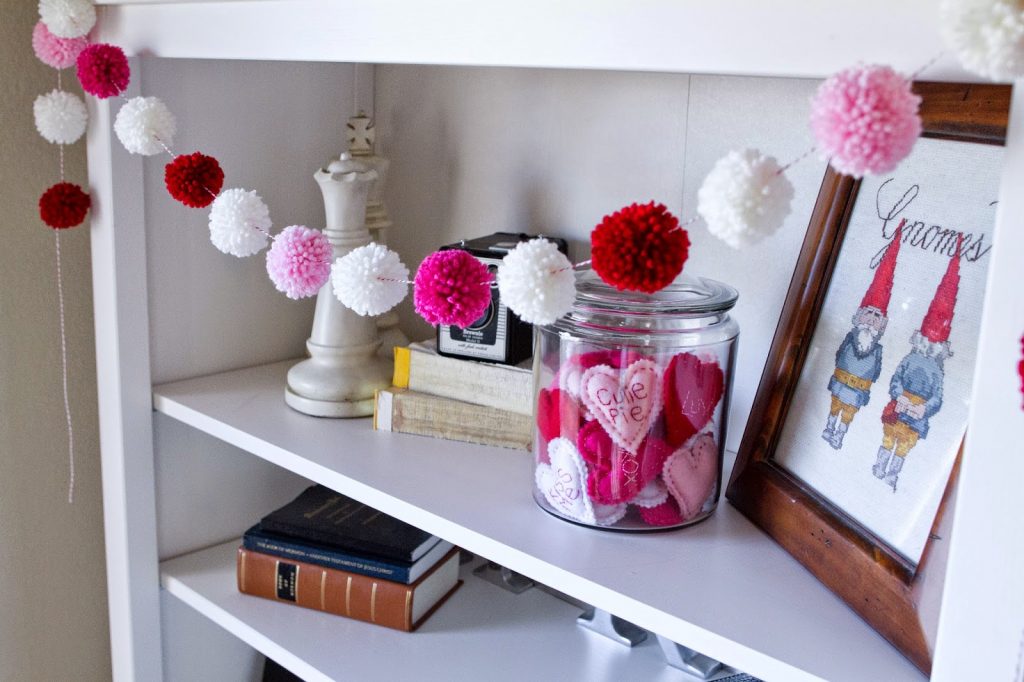 Valentine Yarn Pom Pom Garland via My Name is Snickerdoodle
Heart Garland
This patterned heart garland is very rustic and super appropriate for decorating your home this Valentine's Day. The twine bows are adorable!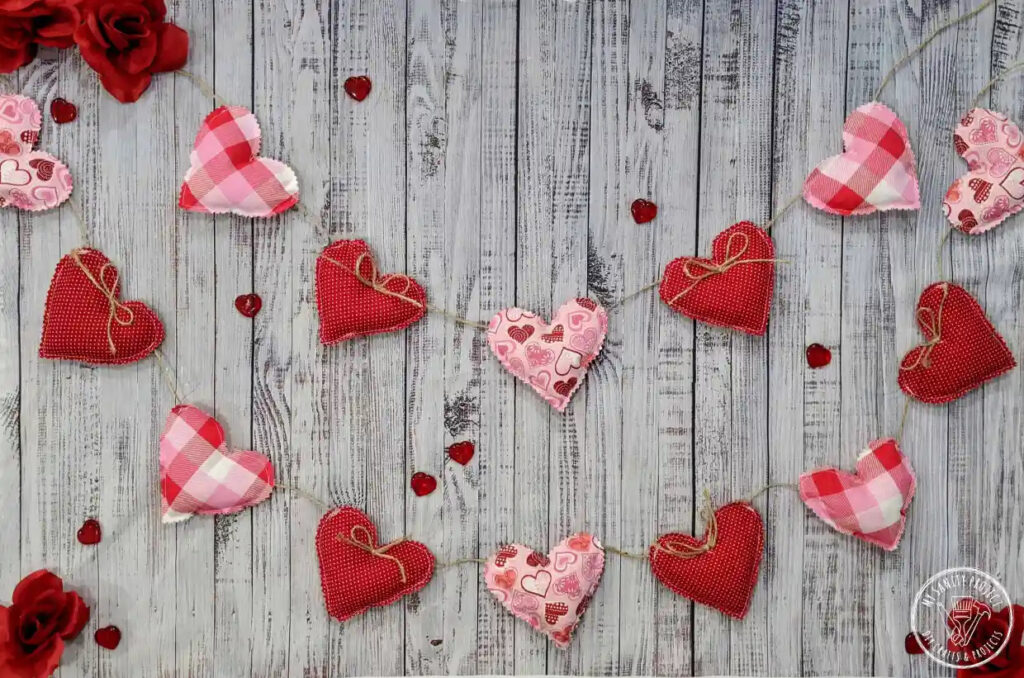 Heart Garland via My Sanity Project
Candy Heart Bouquet
Add a little sugar to your Valentine's Day decor this year! These candy hearts make a gorgeous filling to any floral arrangement.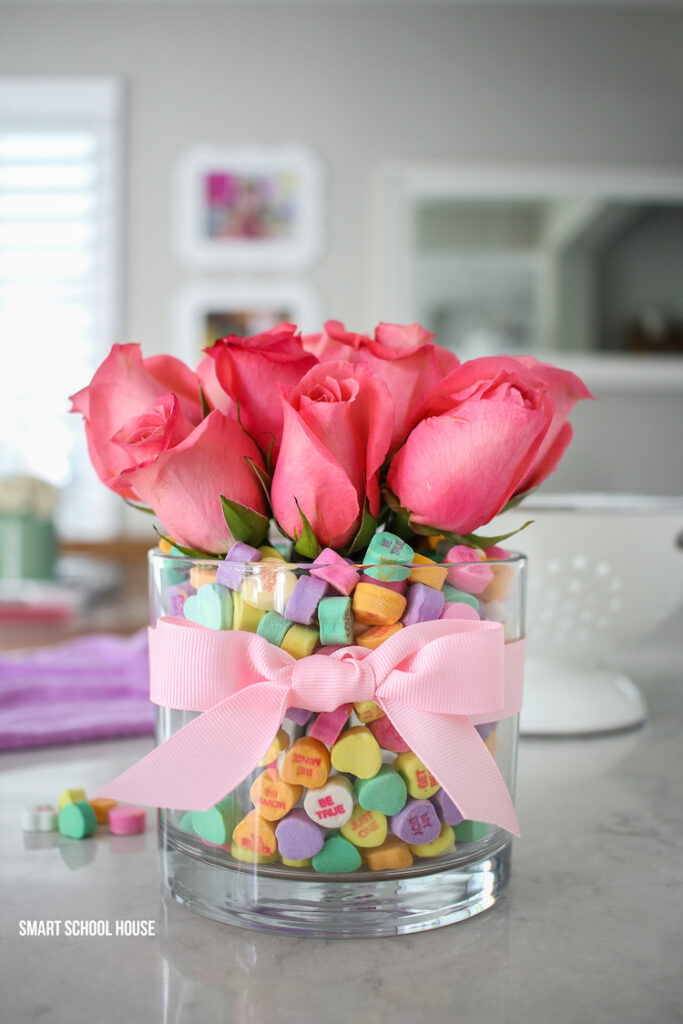 Candy Heart Valentine Bouquet via Smart School House
Cake Pops
These yummy cake pops make fabulous Valentine treats. Trust me when I say that everyone will love these festive desserts!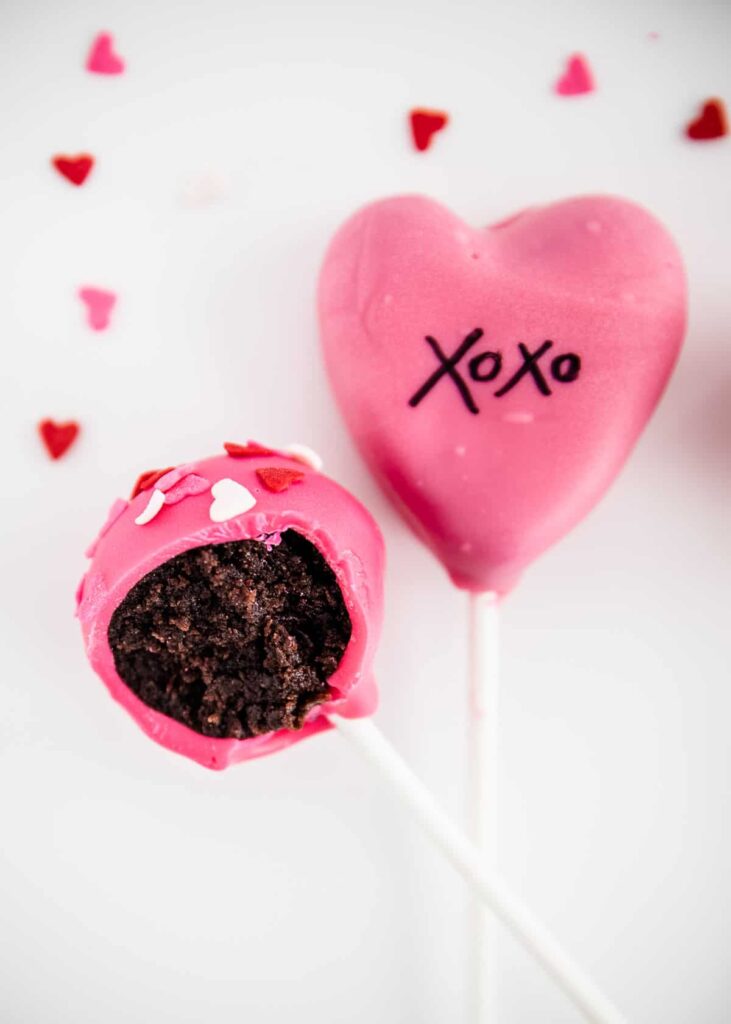 Valentine Cake Pops via IHeartNaptime
Printable Decor
Printable decor is one of the easiest decoration ideas for your home. Simply print it out and attach it to a frame of your choice. So cute!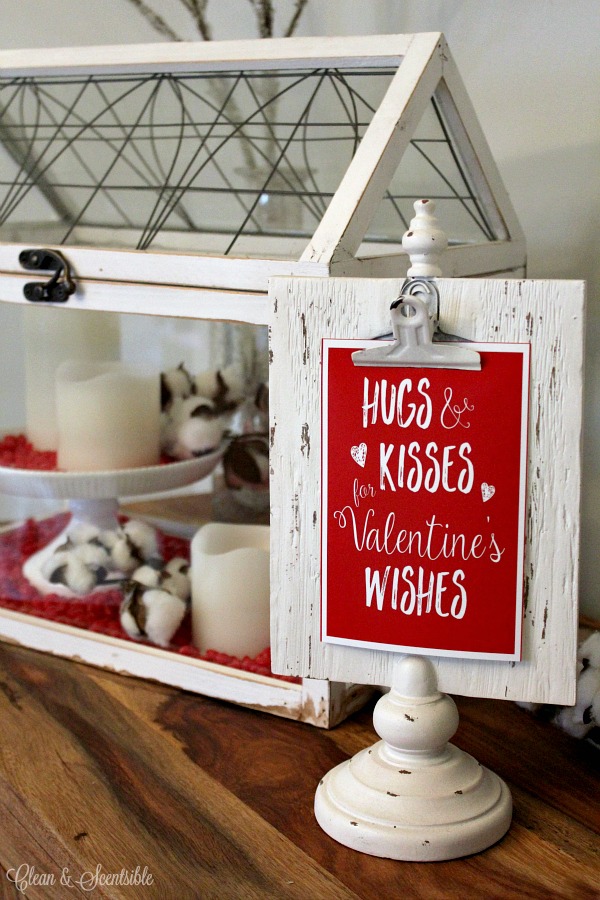 Free Valentine's Day Printables via Clean & Scentsible
Thumbprint Magnets
You can never have too many magnets for your fridge. These DIY thumbprint magnets are adorable and super useful!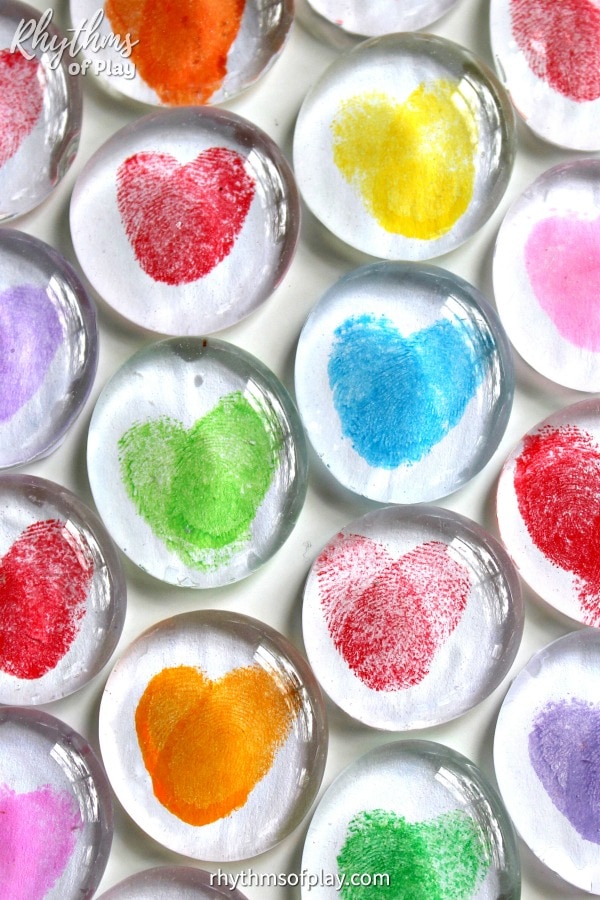 Thumbprint Heart Glass Magnets via Rhythms of Play
Empire Biscuits
My mouth is watering just looking at these. Empire biscuits are a classic treat that is perfect for Valentine's Day.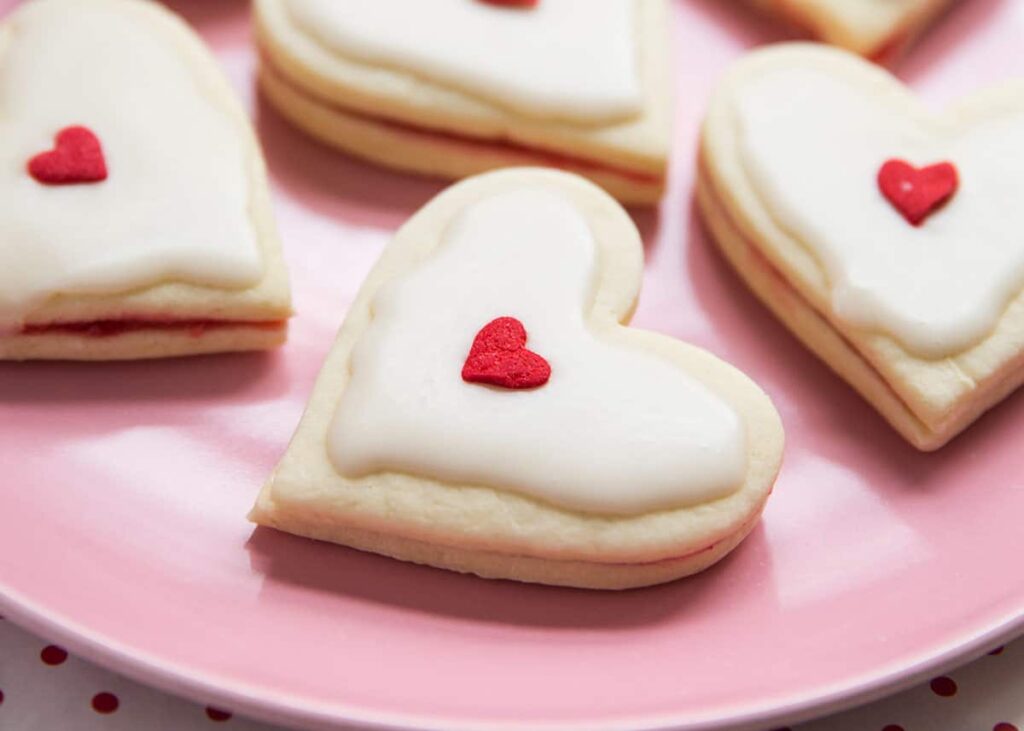 Valentine Empire Biscuits via IHeartNaptime
M&M Cookies
I am such a sucker for a good cookie and these are to die for! The colorful M&M's make this a perfect festive treat.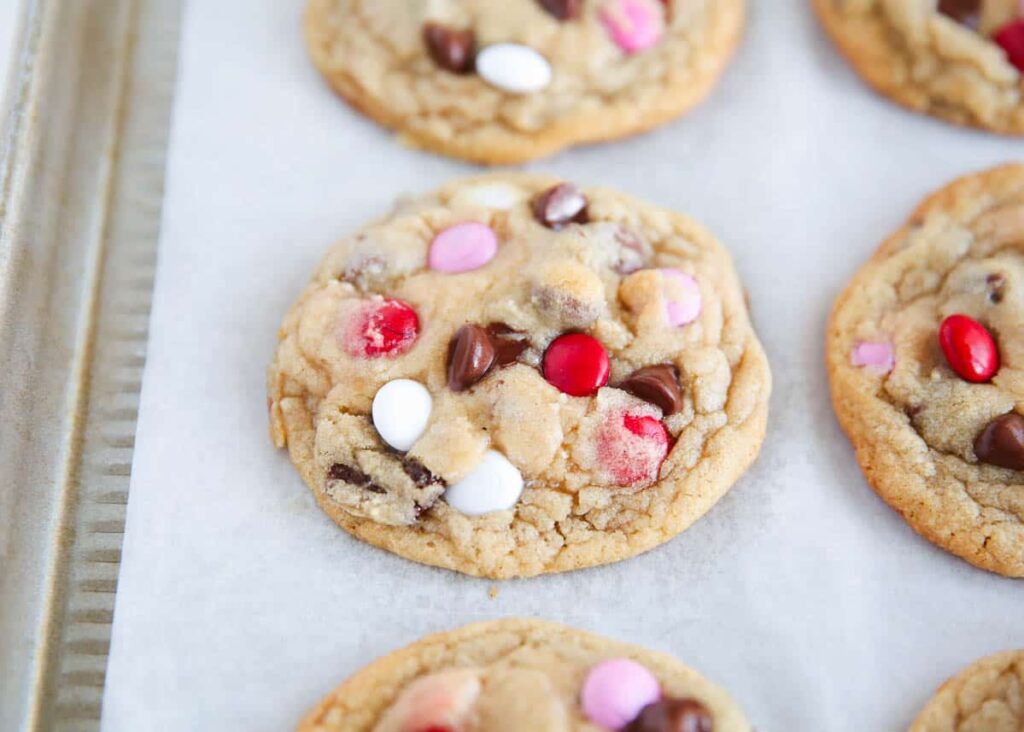 Valentine M&M Cookies via IHeartNaptime
Cake Mix Cookies
Cake Mix cookies are great because they always have such fun and vibrant color and are so easy to make! Plus, the sprinkle hearts are just so adorable.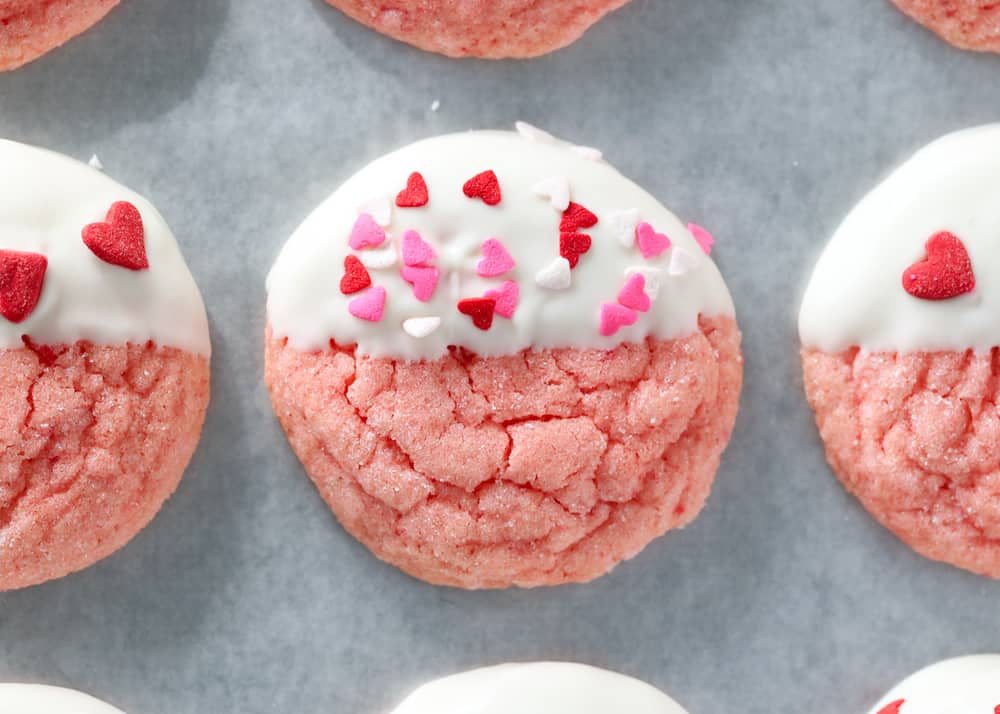 Strawberry Cake Mix Cookies via IHeartNaptime
Lavender Sachets
Bring a sweet lavender aroma into your home this Valentine's Day with these darling handmade lavender sachets. I love the words on these!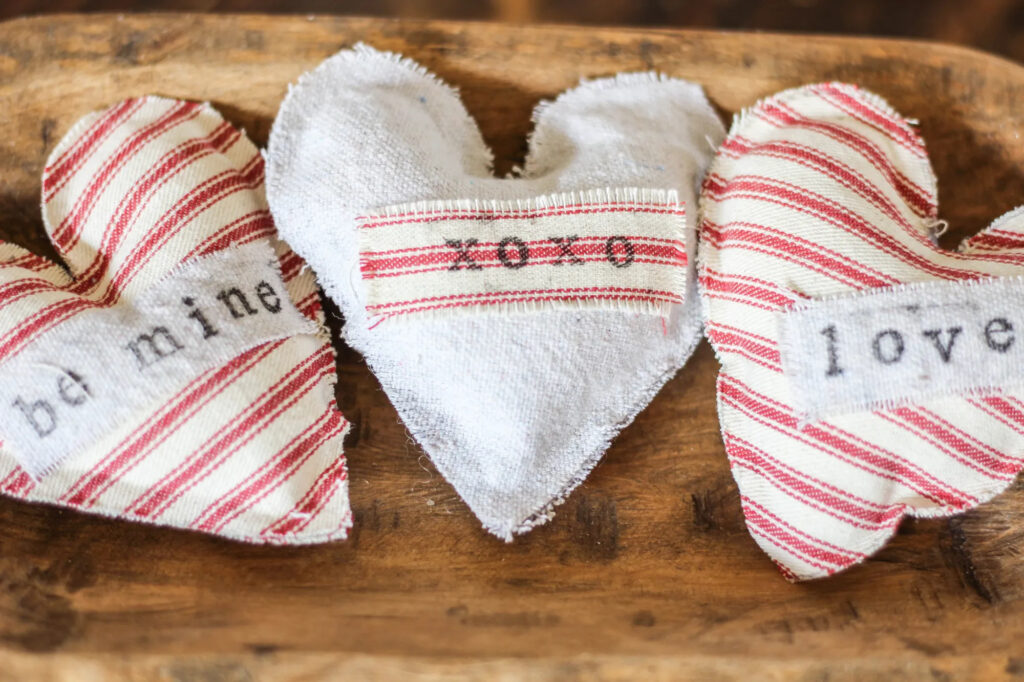 Valentine DIY Lavender Sachets via Beauty For Ashes
Picture Frames
Spice up your home by adding some cute picture frames and printed hearts! This is easy to do and looks amazing.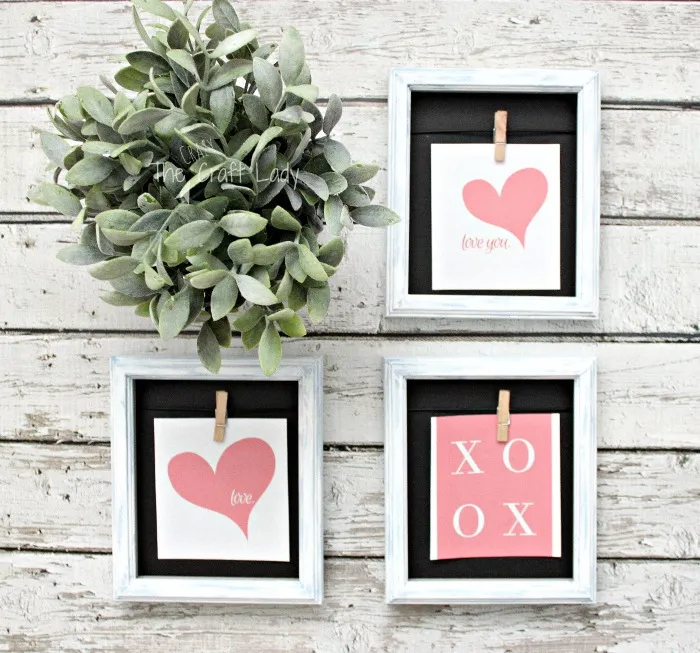 Updating Cheap Picture Frames via The Crazy Craft Lady
Arrows
Invite cupid into your home with these fun DIY arrows. The patterns are super cute and would look great on the wall in a vase.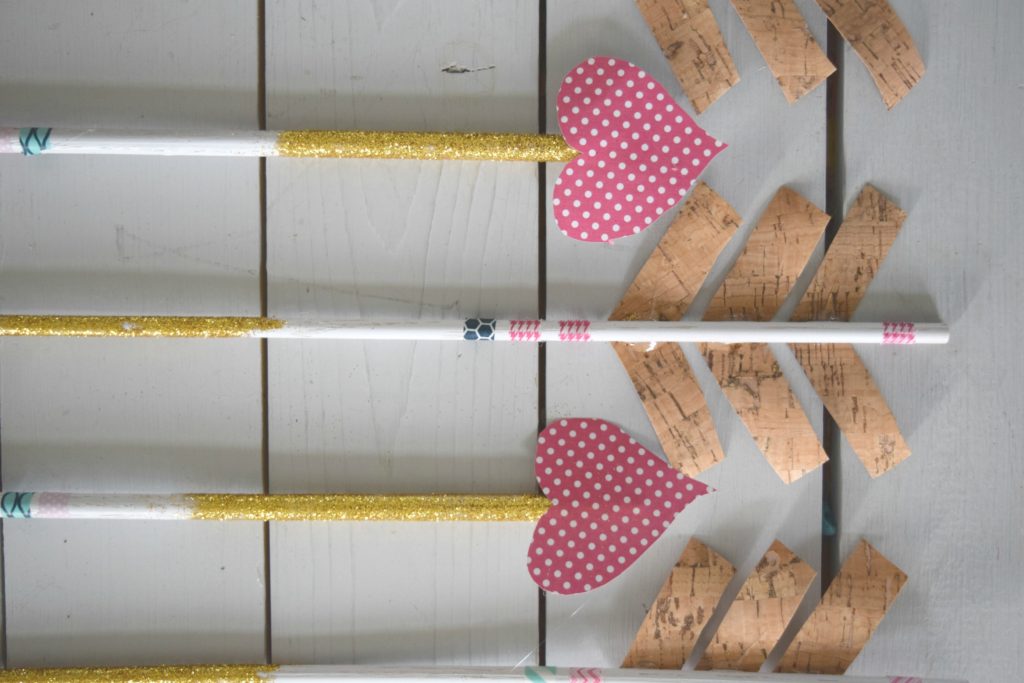 Simple Valentines Day Arrow Craft via Our House Now A Home
Candy Trees
How cute are these Candy Trees?! Simply choose a couple of festive candies to create your very own adorable design. Don't forget the bow!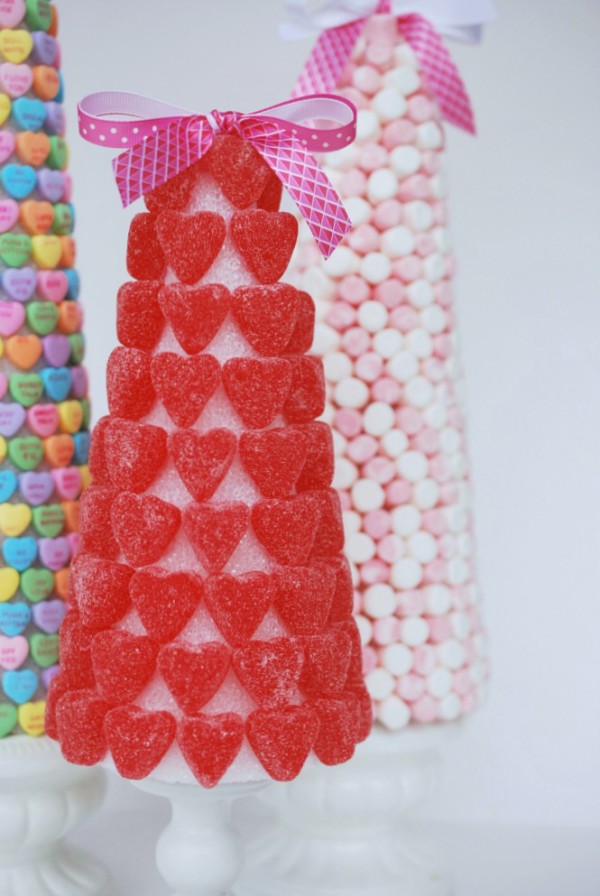 Valentine's Day Decorations- Candy Trees via Amanda Jane Brown
Love Coupon Book
Nothing says I Love you like a back rub. This love Coupon book is easy to put together and will most definitely be a hit with your sweetheart.
Hand Warmers
You can never go wrong with hand warmers in February! Gift some of these to friends and family and they will thank you!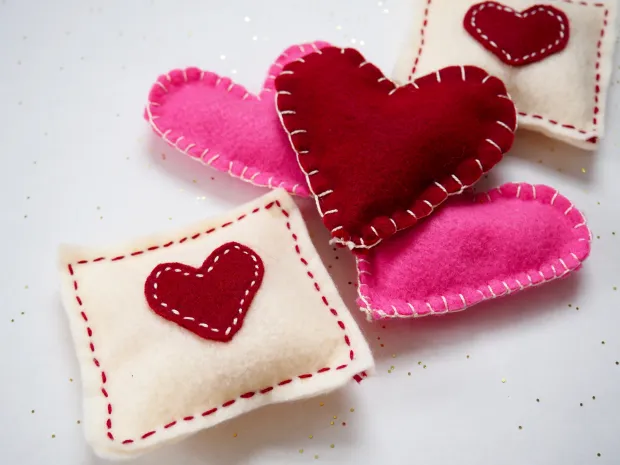 Hand Warmers For Valentines Day via We're Going to Make It
Floral Wreath
Here's another stunning wreath that would be great to place on your door. I love the unique heart shape and the romantic colors!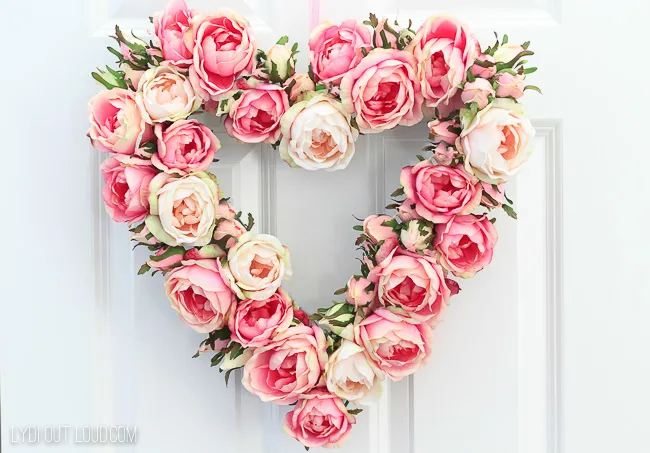 DIY Floral Valentine's Day Wreath via Lydi Out Loud
Strawberry Roses
This strawberry rose bouquet is just breathtaking. Everyone will be so impressed when you bring these out this Valentine's Day!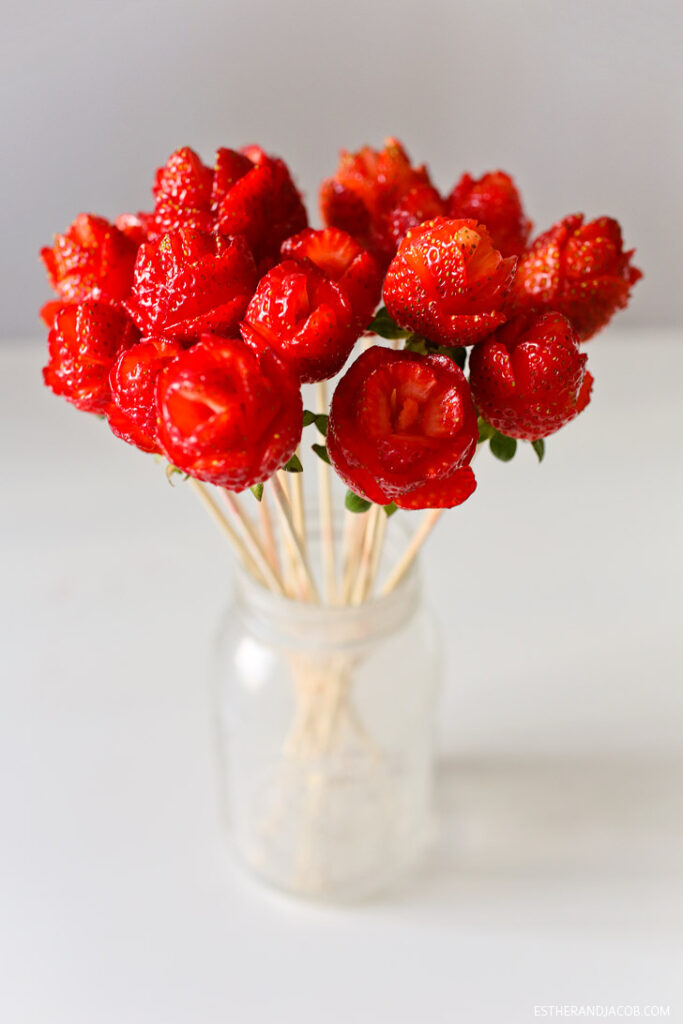 How to Make Strawberry Roses via Local Adventurer
More Valentine's Day Fun