Last weekend I helped a few ladies from my church plan our wards Christmas party: A Night in Bethlehem. We wanted to create a Christmas experience that celebrated the life of Christ. I'm on the enrichment committee, so part of my job is to help with the ward activities (best calling ever). I thought this night turned out fabulous, so I wanted to share some of the pictures with you. 🙂 Everything for this event was borrowed or purchased at Goodwill. We used LOTS of fabric to create the displays. There were so many people that volunteered to set up for this event and it really turned out so amazing. The pictures do not do justice.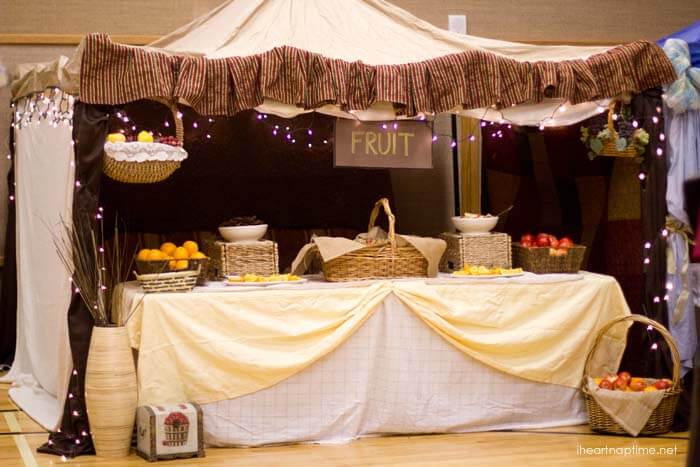 When the ward members arrived at the event they brought a can of food (which we donated) and in exchange were given a bag of pennies. The kids went around to each booth (meat, cheese, bread, lentil soup, pastry, etc) and "bought" the food with their pennies. The kids really enjoyed that part. Here is the fruit booth I decorated. We used old sheets for the tablecloth and we placed a bed skirt around the top of the tent to add a little detail. The baskets and fruit is really what made the whole display.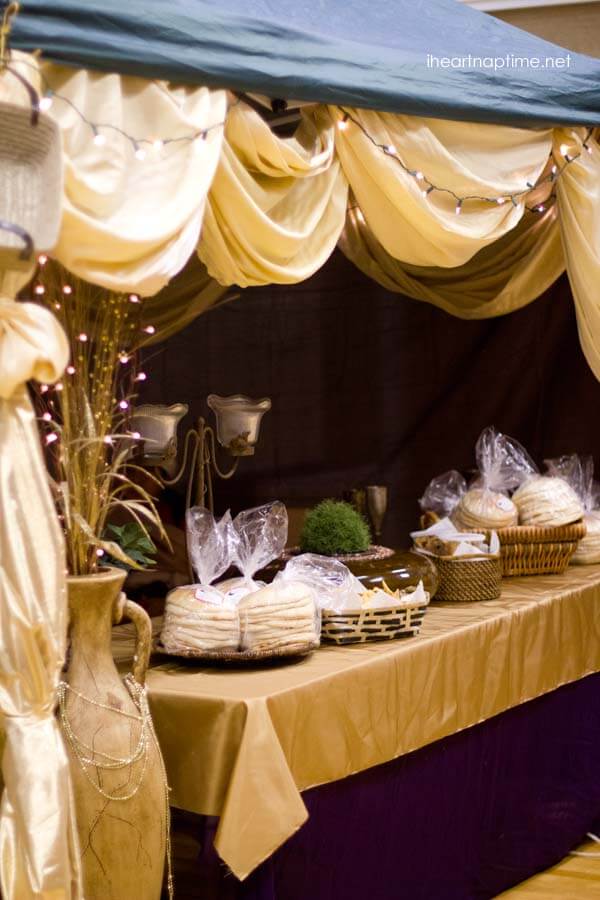 This was the pita booth…which btw those were the best pitas ever! I need to find the recipe for you guys!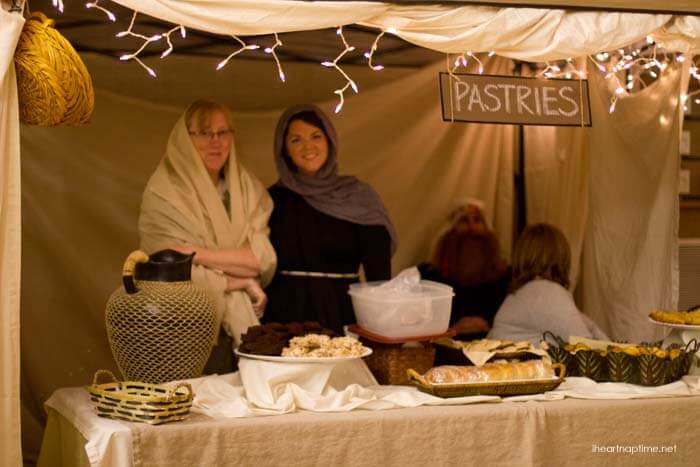 My favorite booth… the pastry booth. Lots of yummy goods!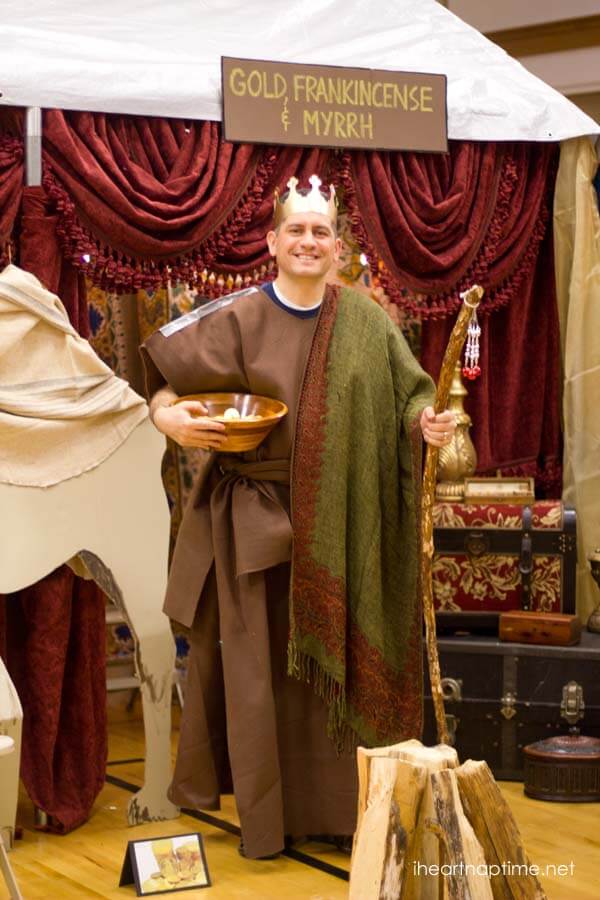 The wise men passed out gold frankincense and myrrh (mini chocolate chips) to all the children.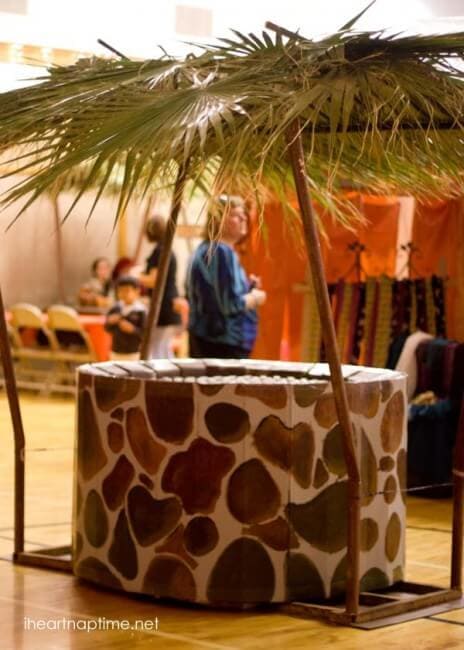 I loved the water well. It was filled with water bottles. They did a fabulous job on it.
Our ward acted out the nativity and it was so neat to see everyone who participated in that. Everyone brought blankets and sat on the floor with their families.
We had such a great time. I'm so grateful for my Savior and that we can celebrate His birth and the life He lived.
Hope you all are enjoying this holiday season. Xoxo