Bathroom makeover + free printable
Today I'll be sharing my bathroom makeover with some fun products I found to decorate it with AND a free printable for all of you.
This bathroom is right by our guest room but also one the kids use, so I wanted to make it fun and inviting. I debated over what colors to use for awhile, but I'm loving the light blue, grey and little pops of yellow we went with. The marble tile ties it all in too. I also found this cute sunshine art to brighten up the space a little bit and remind my kids of that everyday.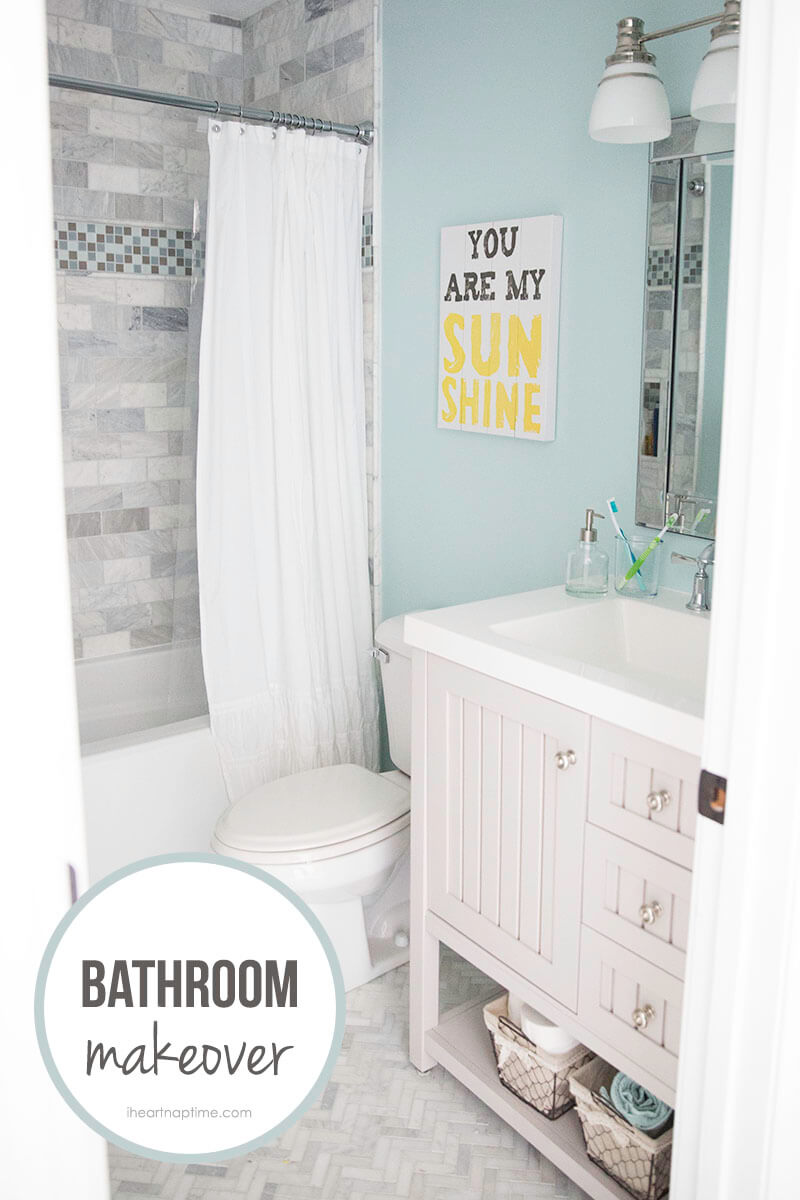 You may remember the before/after I shared last year. After we pulled out the floor, we found this vanity on clearance and decided we might as well update that as well! So we basically had the floor tiled, the walls tiled and then replaced the vanity. We painted the bathroom when we first moved in and kept the same color. I love blue walls in a bathroom. And sorry for all the weird angles… this bathroom is incredibly hard to photograph. And the lighting is awful in there, but we made it work. You should have seen this pregnant momma trying to get the perfect shot. 😉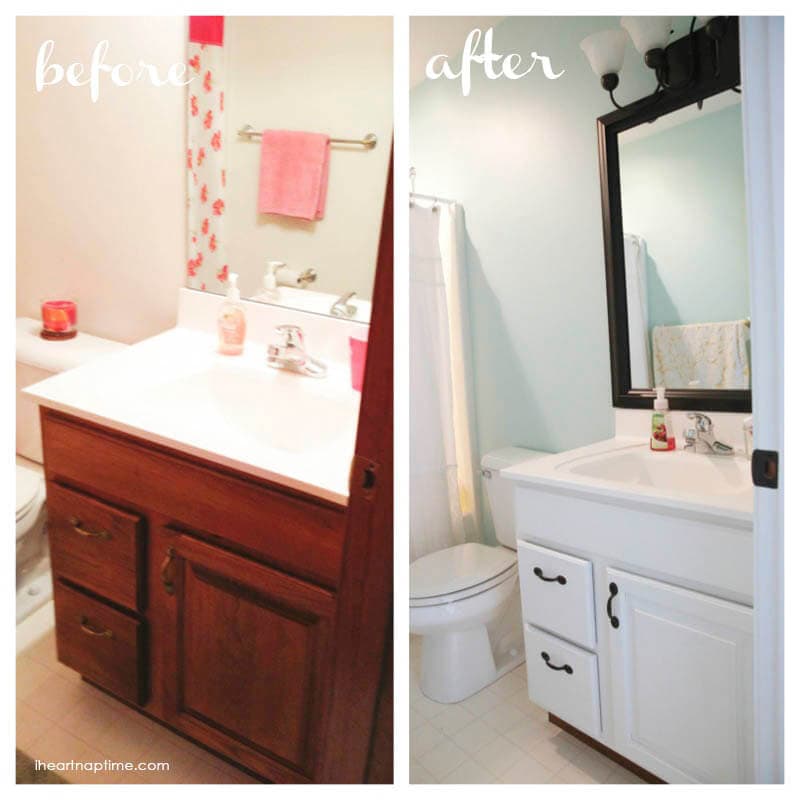 Above the towel holders I placed the bath printable and placed it in this simple white frame.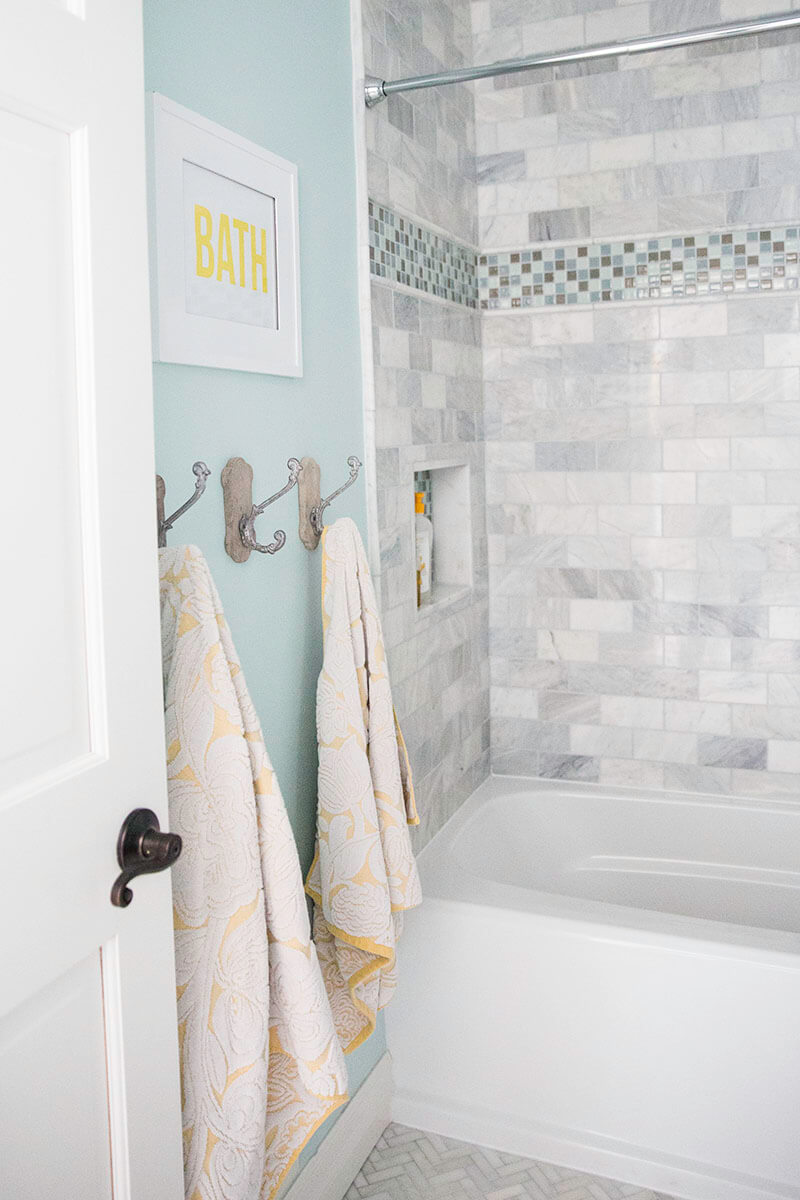 I also found this cute candle holder at Walmart and the yellow candle to add some more yellow to the space. Plus I just love candles in every room possible! Makes it smell GOOOD!
Then I also found these cute chicken wire baskets awhile back to place hand towels and toilet paper underneath the vanity.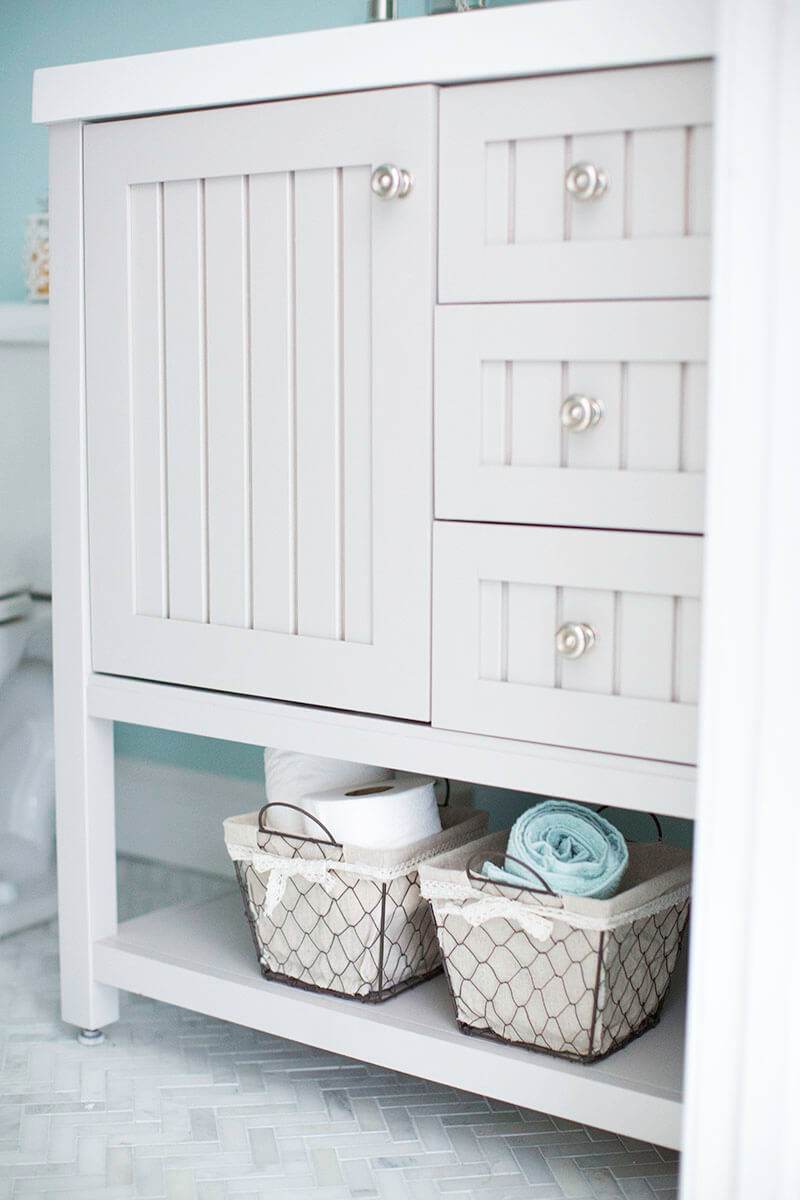 I've got the bath printable for you in 3 different colors, if you'd like to add a simple piece of art to your bathroom.
BATH FREE PRINTABLE
Please note I Heart Naptime's free printables are for personal, non-commercial use only. If you are pinning or sharing this post, please share from this page only and not the direct download. Thank you!
Right click on the image to save to your computer. Then all you need to do it print and cut! We recommend printing our printables on a colored printer with card stock paper. You can also email the file to your local copy store or take it in on a USB drive.
So what do you think of the space?