20 BEST Saint Patrick's Day Crafts and Recipes
20 Best Saint Patrick's Day Crafts and Recipes...great ideas for making your holiday festive and fun. Check out this post for some yummy treats and fantastic traditions!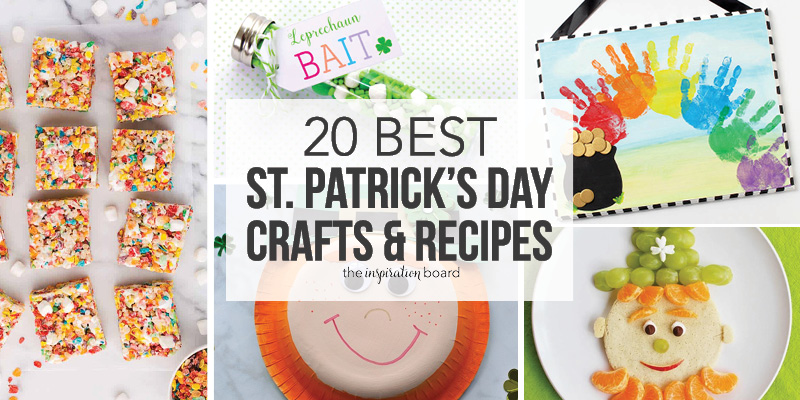 Lucky Day
St. Patrick's Day has got to be one of the more unique holidays. I find the common traditions of pinching those who aren't wearing green and eating green food so hilariously wonderful! Not to mention the delicious tradition of having corn beef and cabbage that evening. Yep, St. Patrick's Day is amazing. And if you're like me, you like celebrating this lucky day in style!
Below you'll find 20 of the BEST St. Patrick's Day crafts and recipes that are sure to be a hit with friends and loved ones. From festive green pancakes to adorable children's crafts, I've got you covered! Have fun implementing these fantastic ideas and don't forget to wear green!;)
Leprechaun Cookies
These delicious cookies are definitely worth adding to your St. Patrick's Day menu! Pistachios and chocolate make a fantastic combination.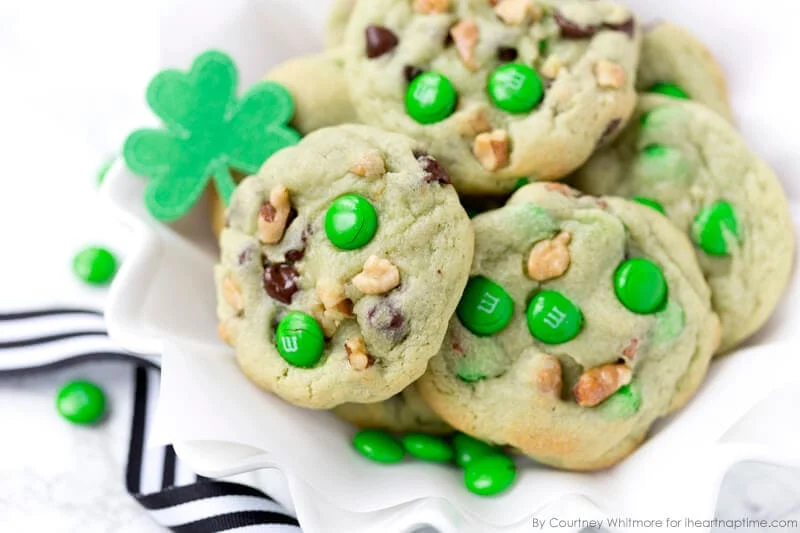 Pistachio and Chocolate Leprechaun Cookies via I Heart Naptime
Clover Rice Krispie Treats
I love these adorable green clover rice krispie treats! You can make them with your kiddos and decorate them however you'd like.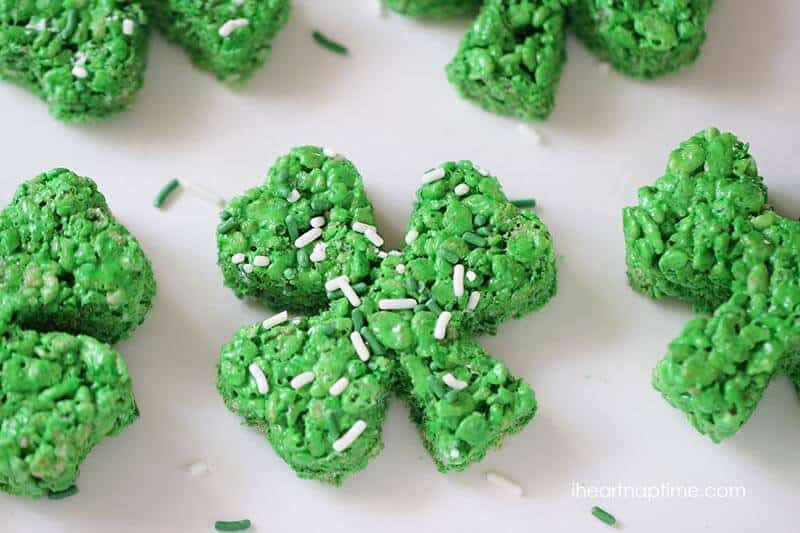 Clover Rice Krispie Treats via I Heart Naptime
Leprechaun Bait
Here's a fun treat idea that you can give to friends and family. This Leprechaun bait is complete with yummy candy, marshmallows, and sprinkles!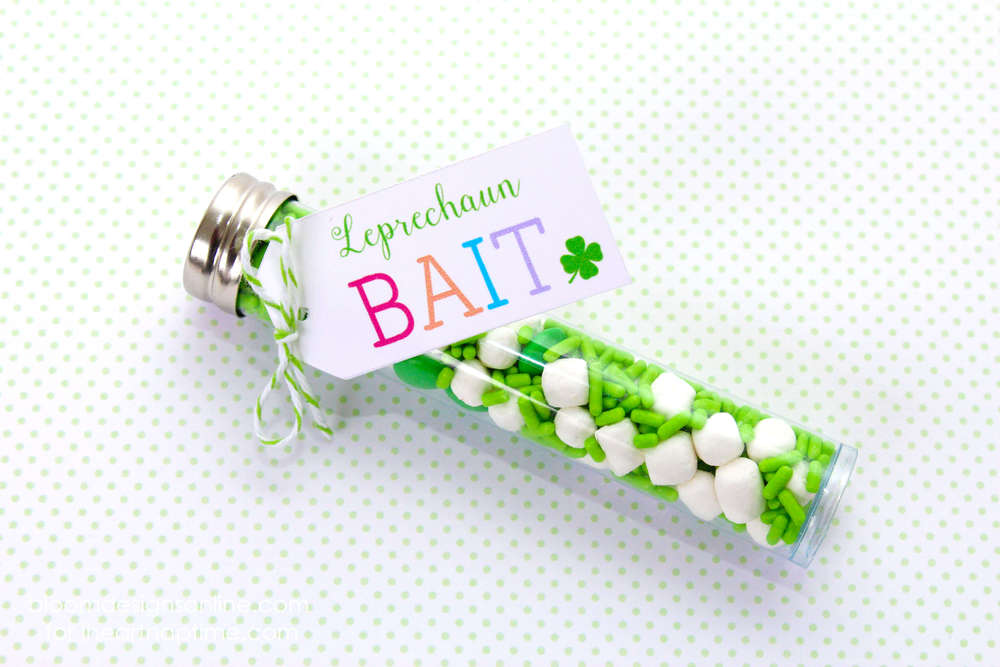 Treasure Hunt
I definitely want to try this! A St. Patrick's Day scavenger hunt would be a fun after school activity for the kiddos.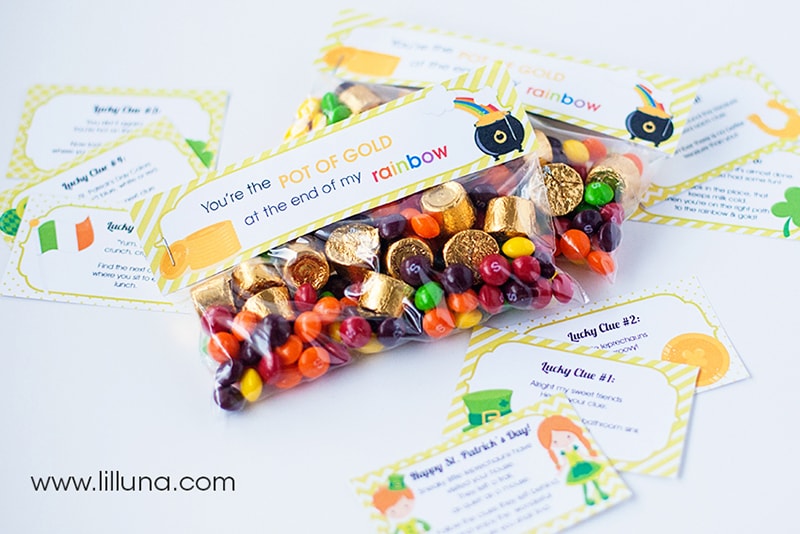 St. Patrick's Day Treasure Hunt via Lil' Luna
Silly Photo Props
Throwing a St. Patrick's Day party? These photo props would be the perfect addition! I Love the cute leprechaun face.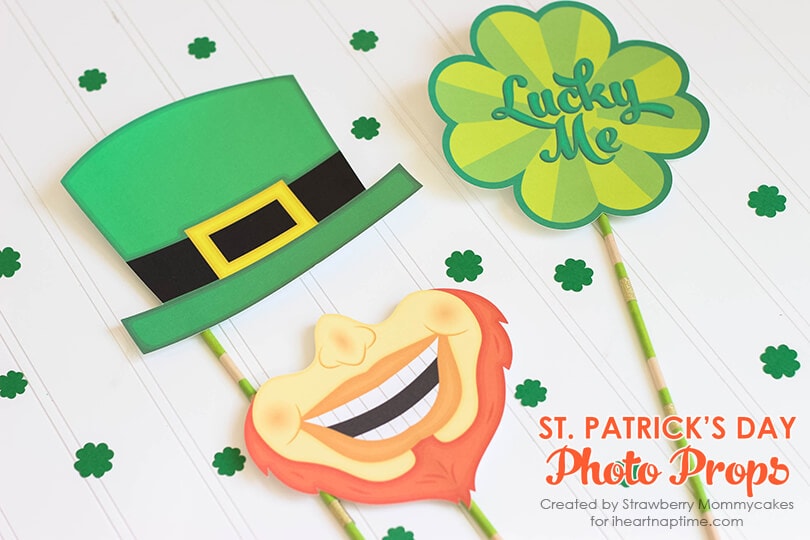 Silly St. Patrick's Day Photo Props
Leprechaun Pancakes
Looking for a fabulously creative St. Patrick's Day breakfast? Look no further! These one of a kind leprechaun pancakes will wow the entire family.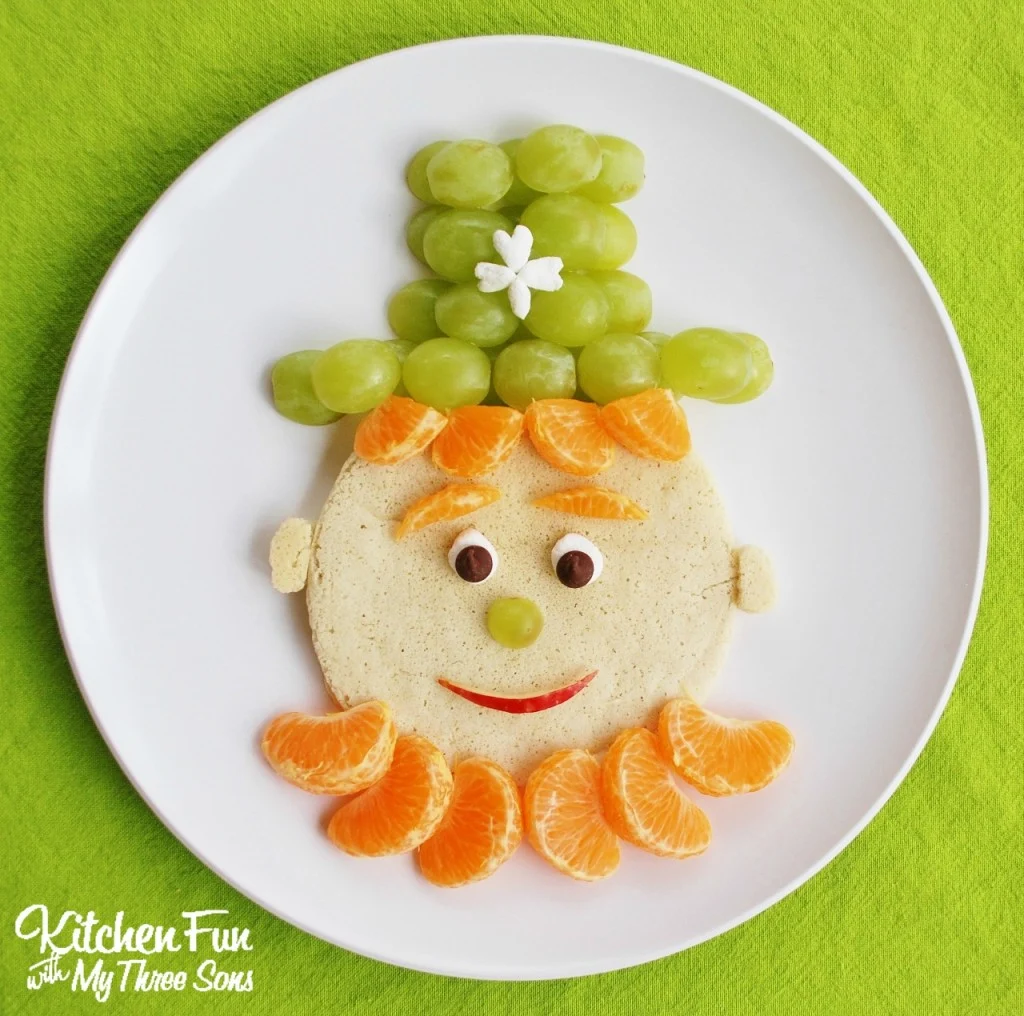 Leprechaun Pancakes via Kitchen Fun With My Three Sons
Party Ideas and Printables
If you are hosting a lucky party this St. Patrick's Day then these printables and ideas are for you. Everything looks and tastes amazing!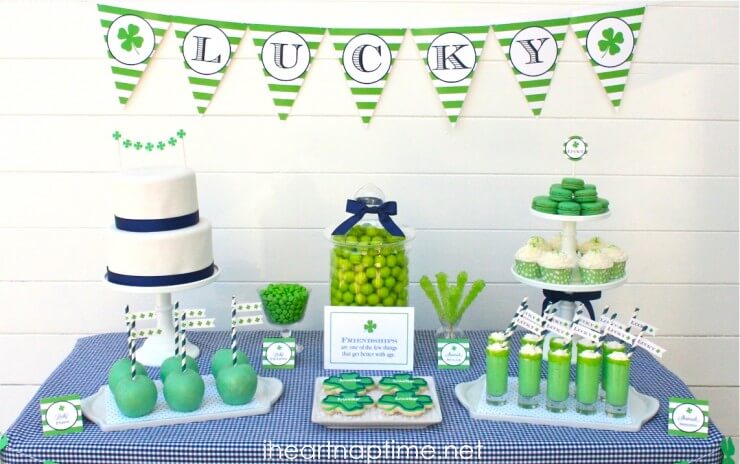 St. Patrick's Day Party Ideas and Free Printables
St. Patrick's Day Pudding Cups
My mouth is watering just looking at this. Everyone loves a good dessert, especially kids. Your guests will be so impressed with these festive treats!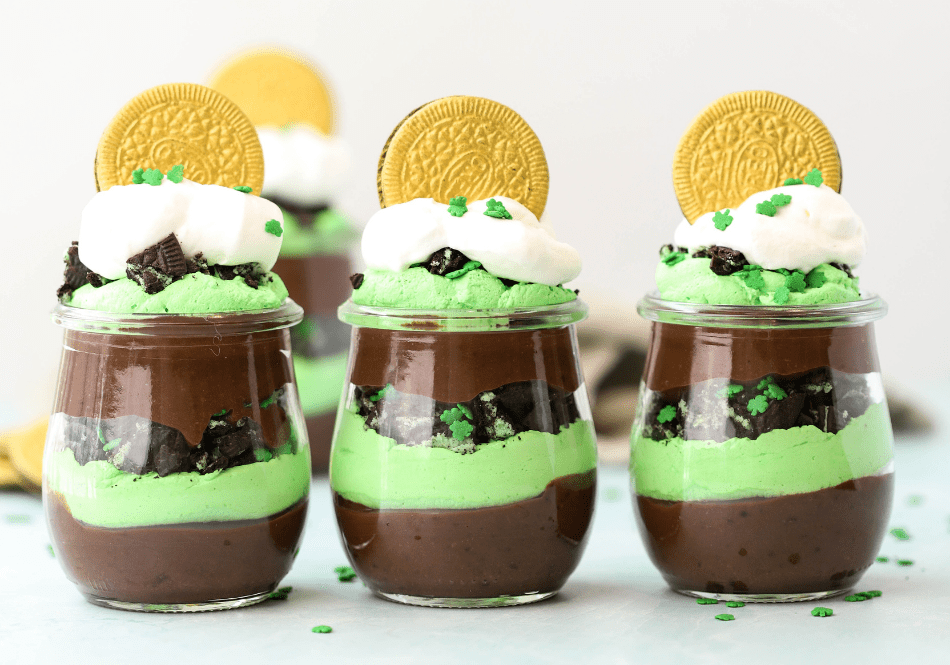 St. Patrick's Day Pudding Cups via Simply Made Recipes
Fruity Pebbles Treats
Bring the rainbow theme into your meal with these cute fruity pebbles treats! You can't get any more fun than this.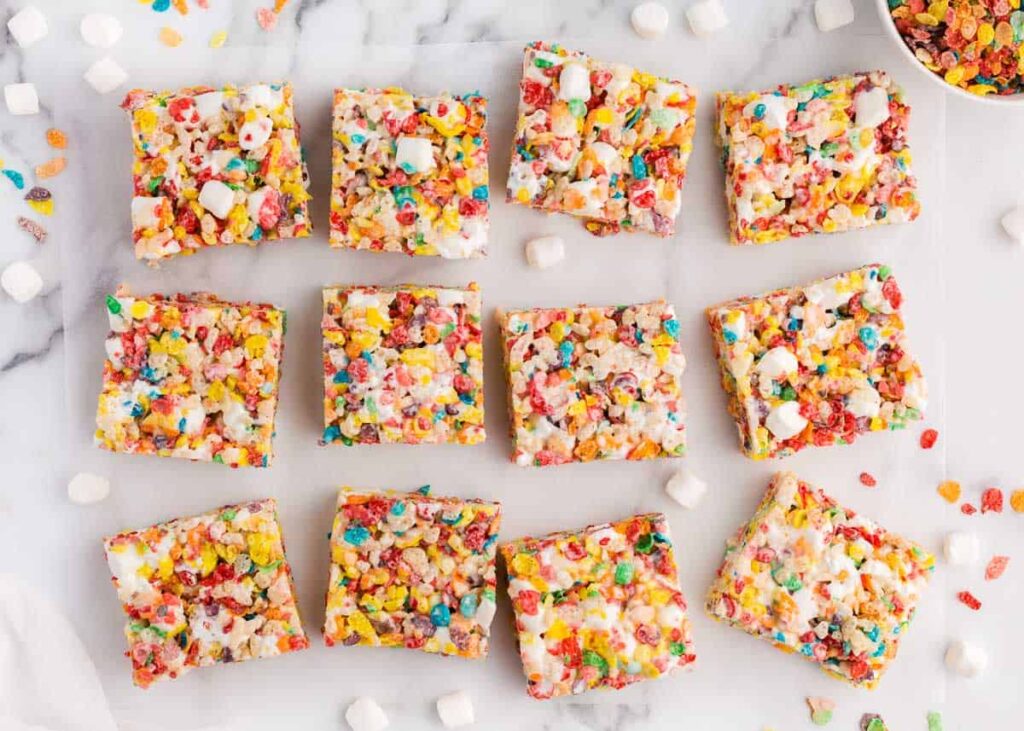 Fruity Pebbles Treats via I Heart Naptime
Specimen Art
This piece of St. Patrick's Day art is so festive and would look amazing as holiday decor. I love the clover gold coins, so cute!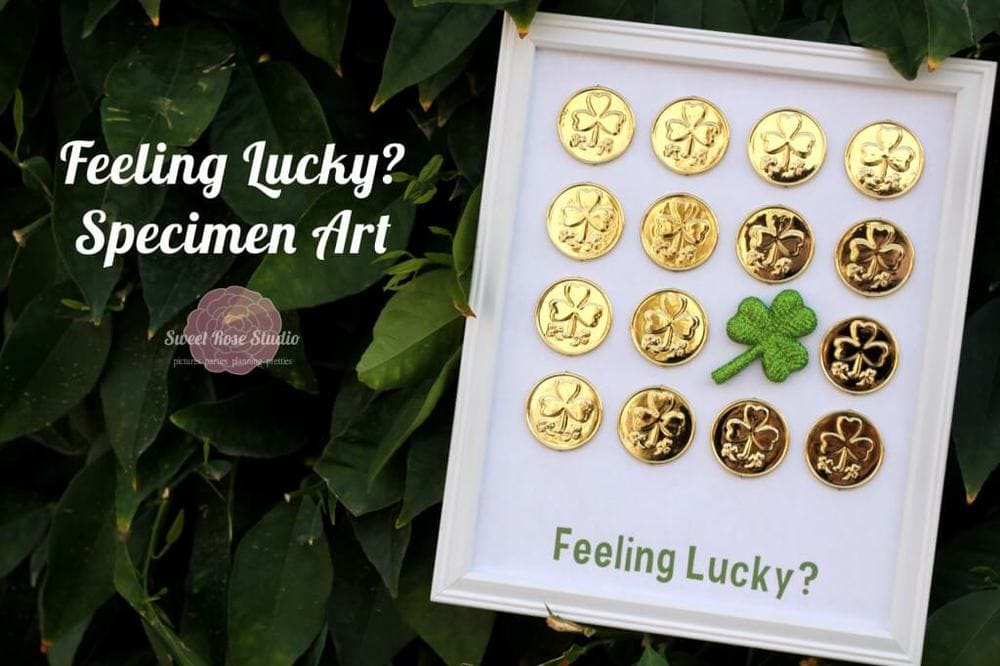 Feeling Lucky? Specimen Art via Sweet Rose Studio
Paper Bowl Leprechaun
Who knew you could do so many things with a paper bowl? This leprechaun is adorable and kids would absolutely love creating their own.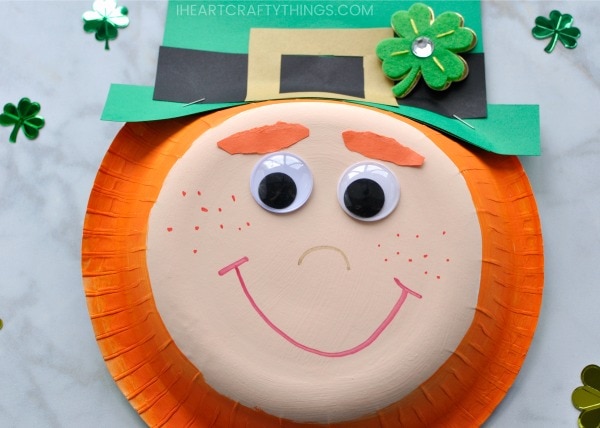 Easy Paper Bowl Leprechaun Craft via IHeartCraftyThings
Hot Cocoa Bombs
If you are living somewhere cold and still drinking hot cocoa in March, like me, then these hot cocoa bombs are perfect for your festivities! I love the little marshmallows on top.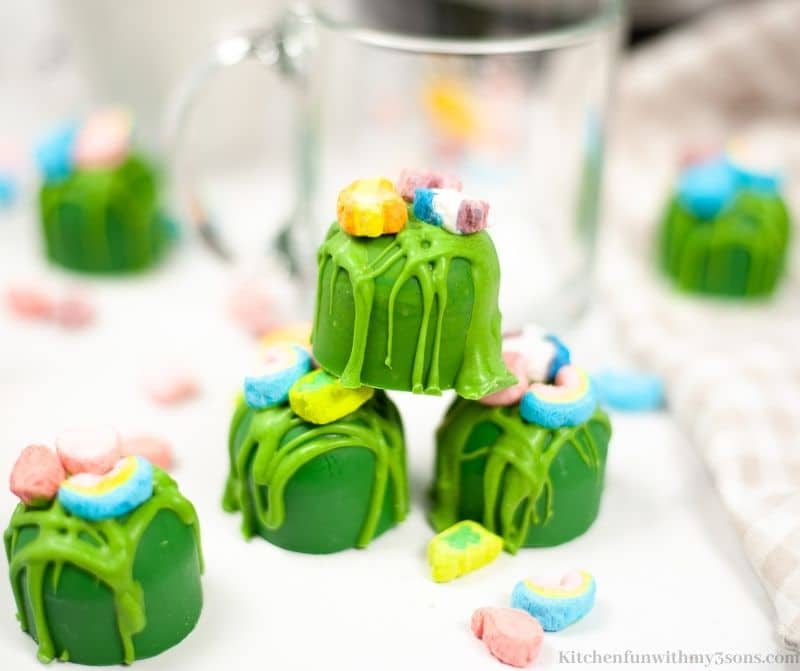 St. Patrick's Day Hot Cocoa Bombs via Kitchen Fun With My Three Sons
Leprechaun Hat
Who wouldn't want to create one of these leprechaun hats? They are so cute! I think the pipe cleaner flowers give them a nice touch.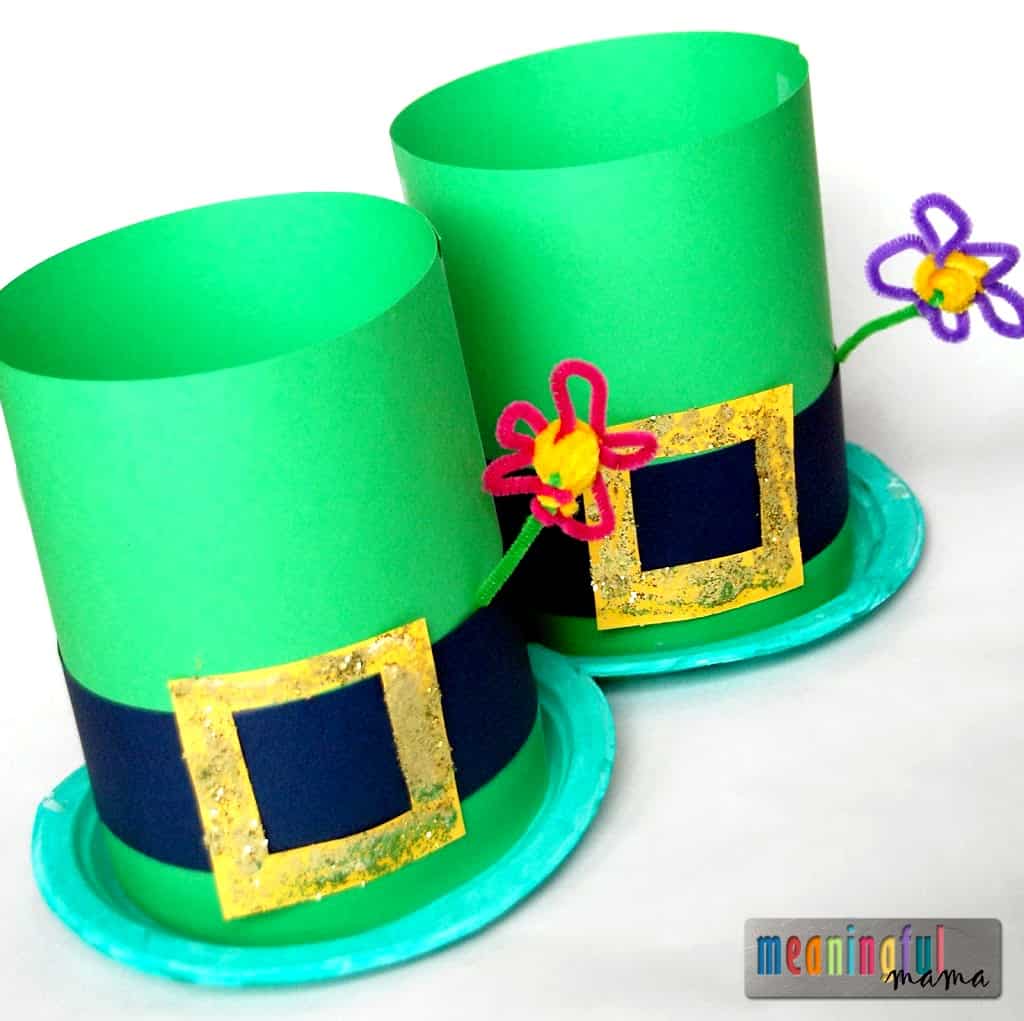 Leprechaun Hat St. Patrick's Day Craft for Kids via Meaningful Mama
Hand Rainbow Craft
Here's an easy craft for the little ones. Just dip their hands in various colors of paint to create a beautiful rainbow. Don't forget the pot of gold at the end!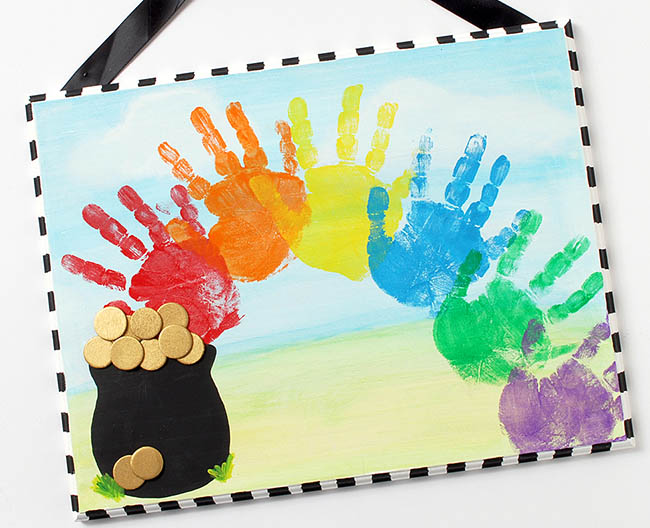 St. Patrick's Day Rainbow Plaque via PLAID
I Am Lucky Clover Patch
Bring some gratitude into St. Patrick's Day with this Lucky Clover Patch. Simply invite the kids to think about all the things they are grateful for and right them down on each clover!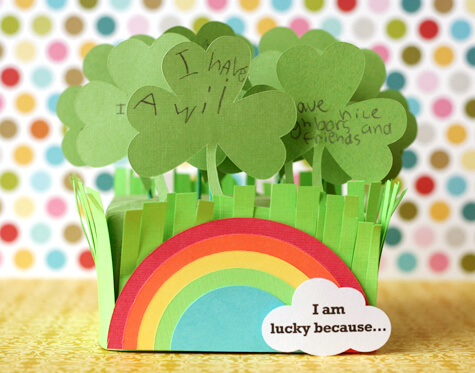 St. Patrick's Day Continued via List Storms
Potted Clover
I don't know why I have never thought of this?! Bring those lucky clovers into the home this St. Patrick's Day. Plus, kids will love going out and hunting for clovers.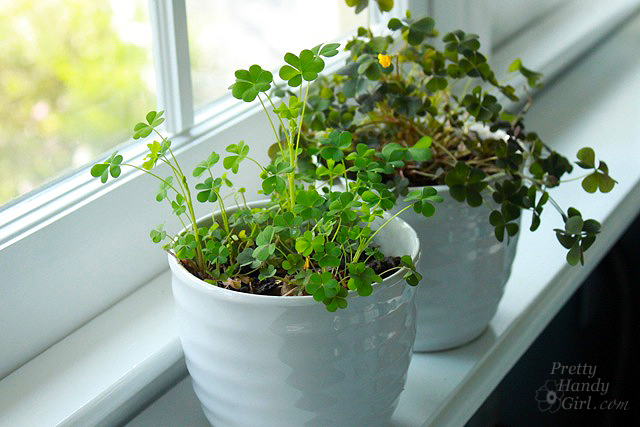 Easy Potted Clover for St. Patrick's Day via Pretty Handy Girl
Shamrock Macaroons
If you are a macaroon lover than you have to try these! Pair them with chocolate ganache and youv'e got yourself a delicious treat.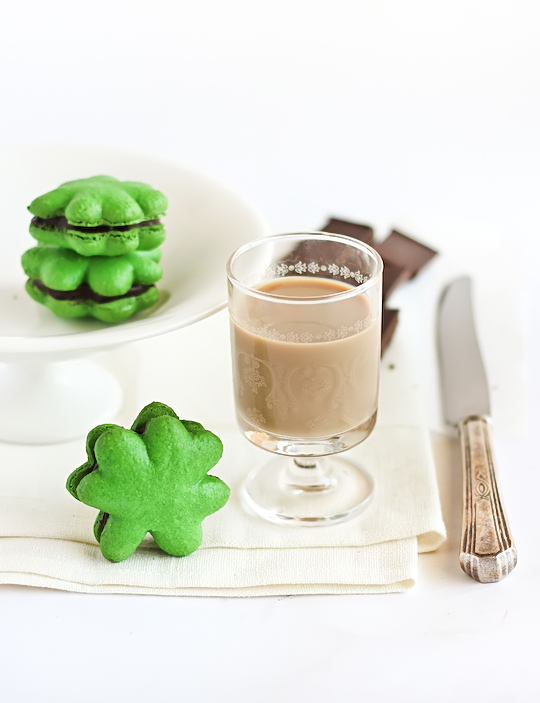 Shamrock Macaroons with Baileys Chocolate Ganache via Rasberri Cupcakes
Paper Plate Rainbow
Get out those paints! This paper plate rainbow is absolutely perfect for St. Patrick's Day, just look at those amazing cotton ball clouds!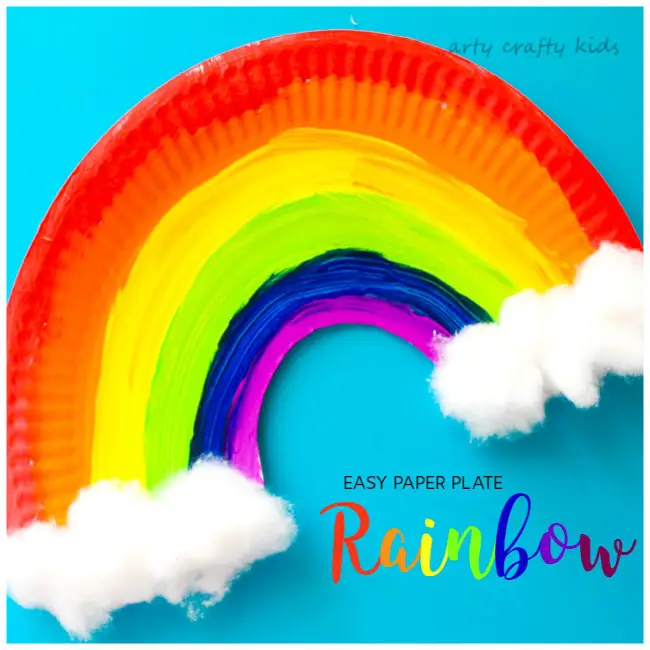 Easy Paper Plate Rainbow Craft via Arty Crafty Kids
More Holiday Fun