Homemade brown sugar scrub that is made with only 2 ingredients in less than 5 minutes. Perfect for exfoliating dry skin and giving your skin that natural glow.
I'm excited to share this simple gift idea for you today. I was trying to think of something easy and inexpensive for the holidays and thought this homemade sugar scrub would be perfect.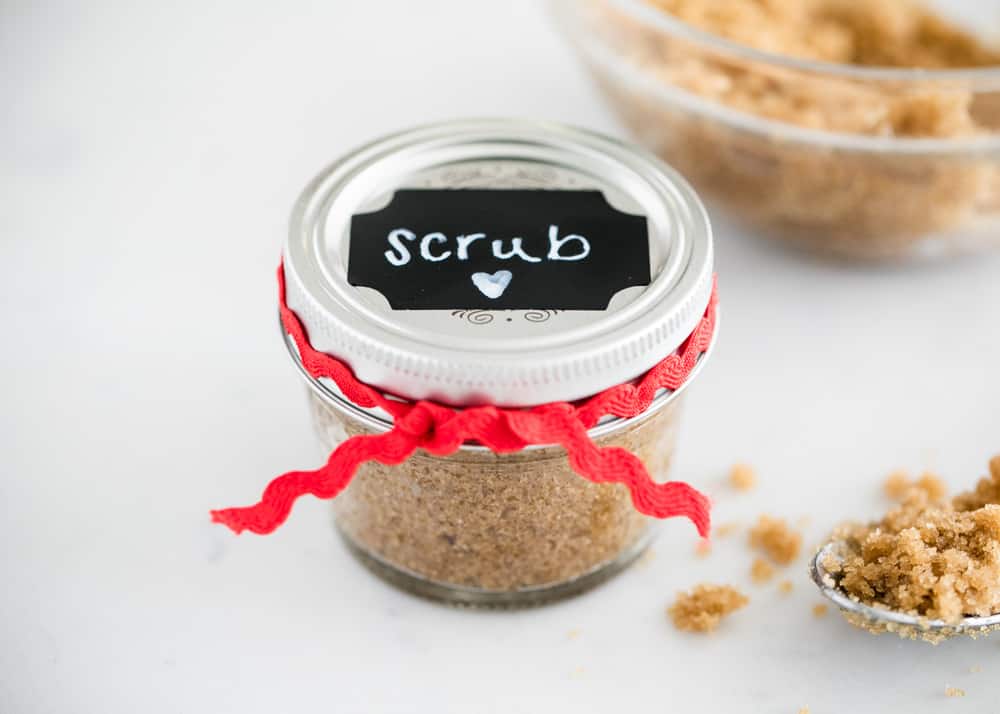 This DIY body scrub really is so easy to make and is a fraction of the cost of ones you'll find in the store. You can use this as a body exfoliator for your whole body, hands and face. It will help to remove any dead skin and give your skin a little glow. I love that the oil makes your hands super soft and the brown sugar helps to exfoliate them! My hands get so dry in the winter, so this really helped.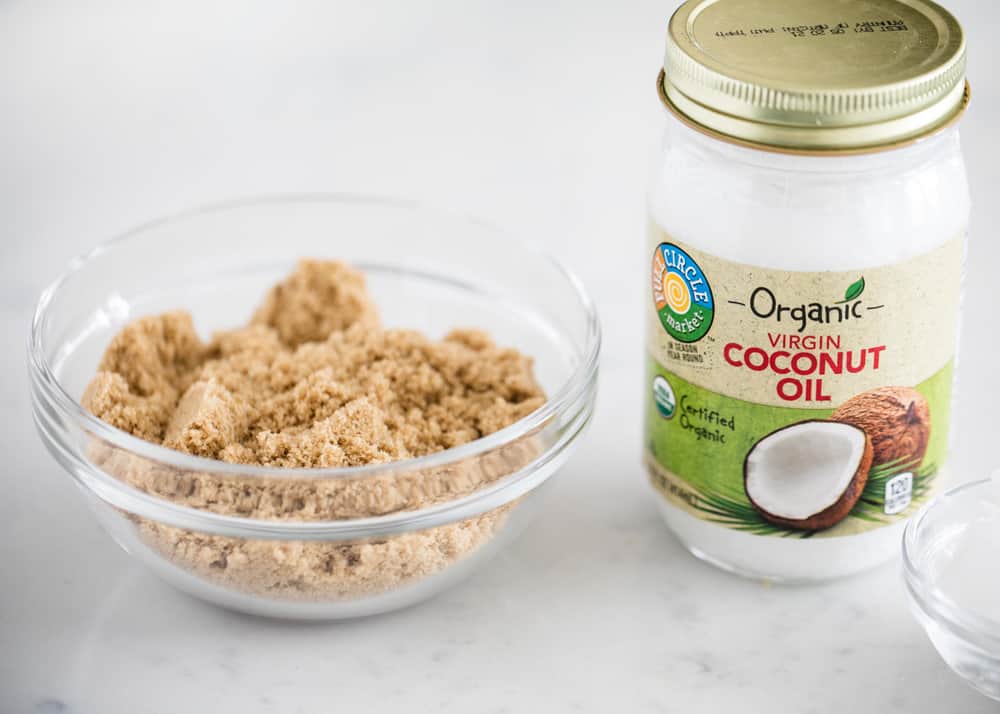 2 simple ingredients!
How do you make brown sugar scrub?
You only need a few simple ingredients to make this scrub and you probably already have everything you need in your pantry.
Combine: It really is as simple as mixing brown sugar and melted coconut oil in a bowl.
Customize: You can change the smell by adding in honey, vanilla or essential oils.
Store in an airtight container for maximum results. If you want the scrub softer, add an extra Tablespoon or two of coconut oil.
How long do sugar scrubs last?
This scrub (if stored in an airtight container) can last up to 2 months. Make sure to use a dry clean spoon when getting it out of the jar for optimal longevity.
Can you use a brown sugar scrub on your face?
Yes, you can use this as an exfoliator for your whole body, hands and face. It will help to remove any dead skin and give your skin a little glow.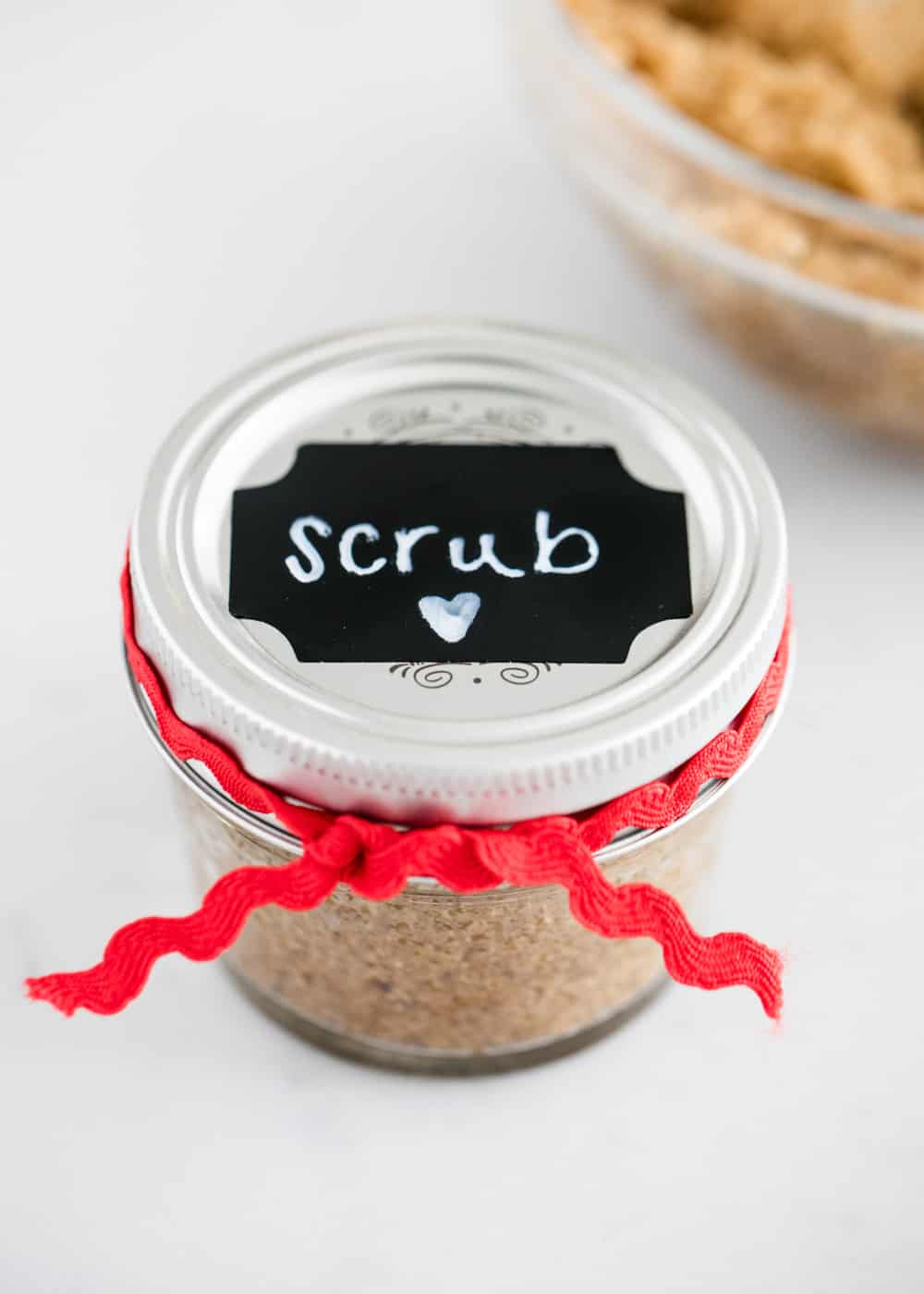 Perfect for gifting!
This diy brown sugar scrub makes the perfect gift for a friend, neighbor or family member.
Pour the scrub into an airtight container (I used a small mason jar).
Add a fun ribbon or bow.
Place a label on the top. You could even include the expiration date (2 months from the date made).
Brown sugar scrub recipe
Ingredients:
2 cups brown sugar

1/4 cup coconut oil (or olive oil) , melted
Optional: 1 Tablespoon honey, 1 teaspoon essential oils
Instructions:
Combine the brown sugar and oil in a medium size bowl. Mix together until well combined (you may need to use your hands).
Store in an air tight container.
That's it! This brown sugar scrub is super easy to make and is a fun Christmas gift or Valentines for your girl friends.
Looking for more pampering ideas?
Sometimes it's nice to pamper yourself and your friends. Here are some more ideas to do so. Enjoy!