15 Awesome Easter Crafts To Make
15 Awesome Easter Crafts to Make…fantastic craft ideas to make together with the family. Affordable supplies and easy step-by-step instructions.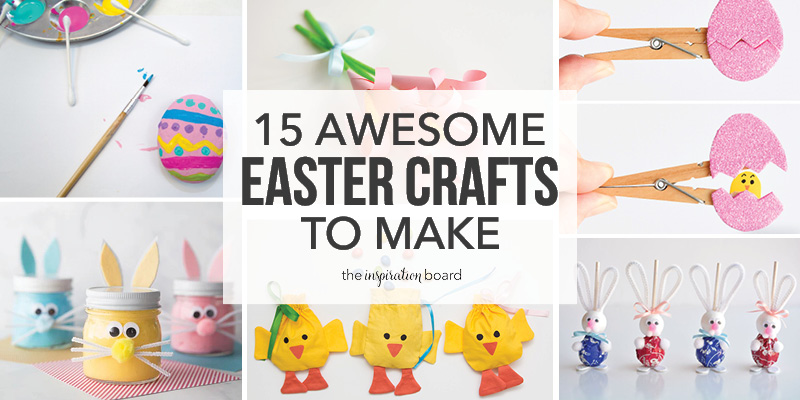 Easy DIY Easter Crafts
One of the best parts of every holiday is the countless crafts that families can do together. It is truly a priceless moment when all the phones are put away and conversation and laughs are shared around the table as everyone works on their craft. With all the many responsibilities of day-to-day life families definitely don't get as much time together anymore and that's so sad! Thankfully, crafting can help. Simply plan a fun Easter activity, set it up, and call in the fam!
Below you'll find 15 amazingly cute and unique Easter craft ideas that the entire family will love! All of these crafts are affordable and fairly quick so you don't have to worry about anyone getting bored. Simply click on the link below each picture to get step-by-step instructions. Enjoy!
Lolly Pop Bunnies
These lolly pop bunnies are adorable! I love the pipe cleaner ears and cute little faces. They would make fantastic treats to hand out.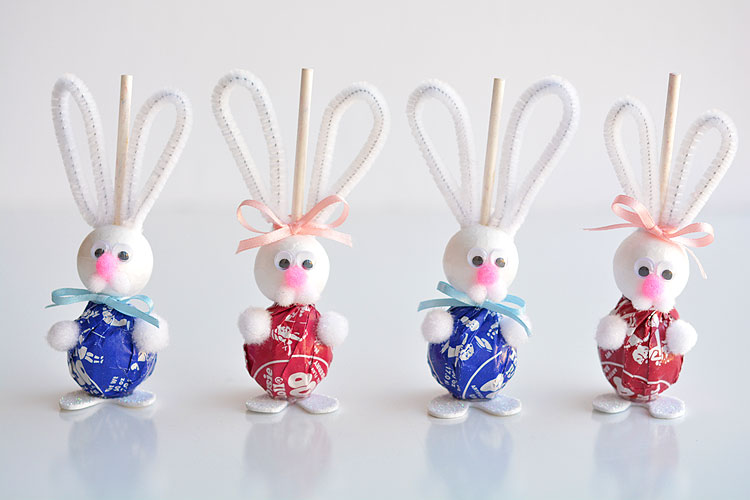 Lolly Pop Bunnies via One Little Project
Handprint Lilies
I am in awe of how beautiful a handprint can look! These handprint lilies are stunning and very simple to make.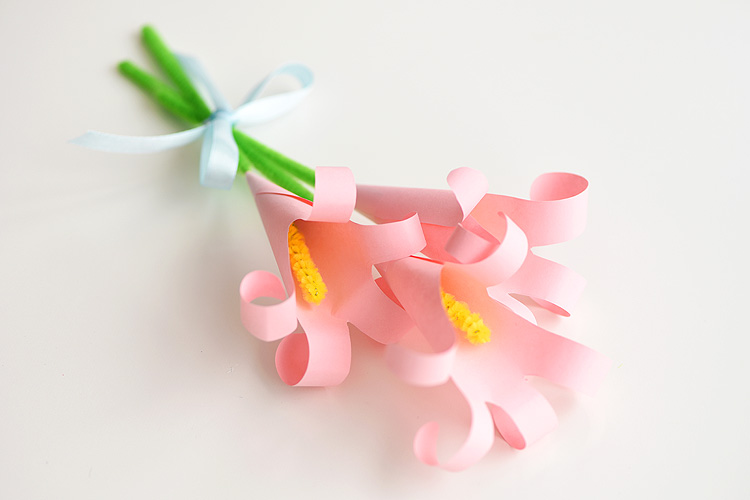 Handprint Lilies via One Little Project
Twine Bunny Eggs
Create these beautiful eggs by simply wrapping twine around some already made Dollar Tree bunny eggs. I love how they staged these!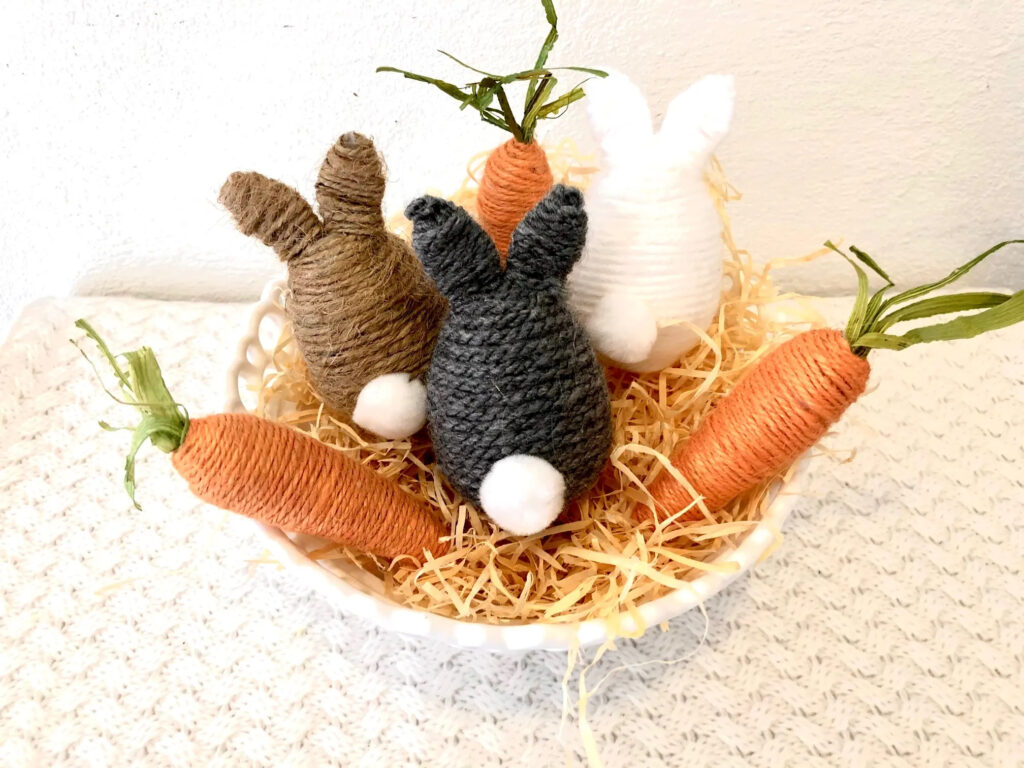 Dollar Tree Bunny Eggs via Creating Through Chaos
No-Sew Sock Bunnies
Do you have a couple of mismatched old socks lying around? Make some sock cute bunnies! You don't even need to sew them!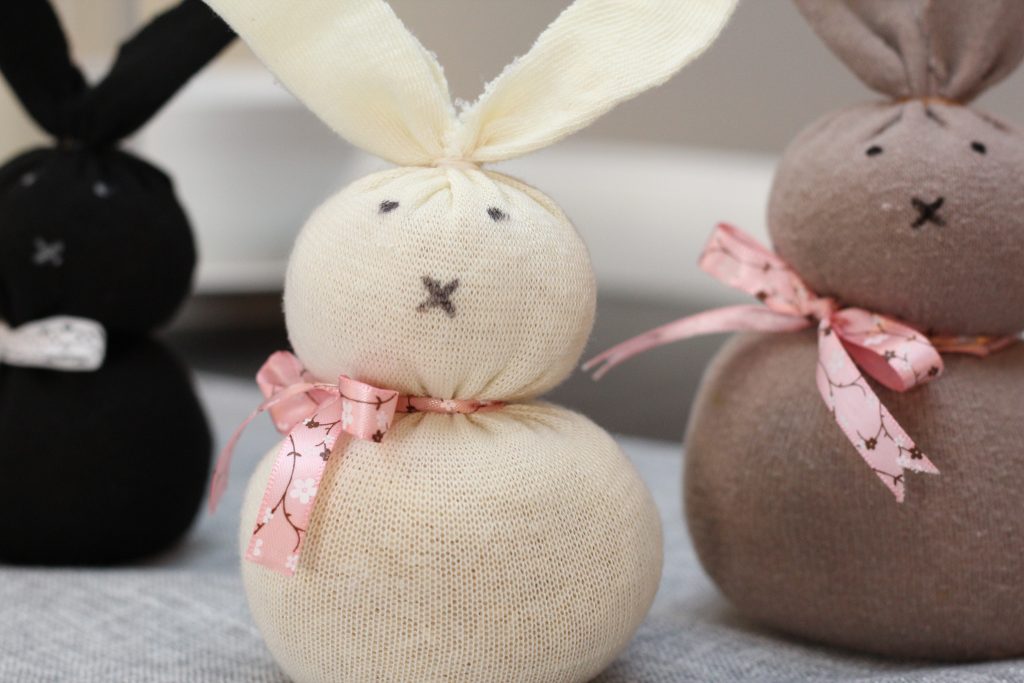 The Easiest No Sew Easter Bunny Craft via Feeling Nifty
Bunny Banner
Looking for a darling Easter banner? This bunny banner is stunning and will make your home look so festive.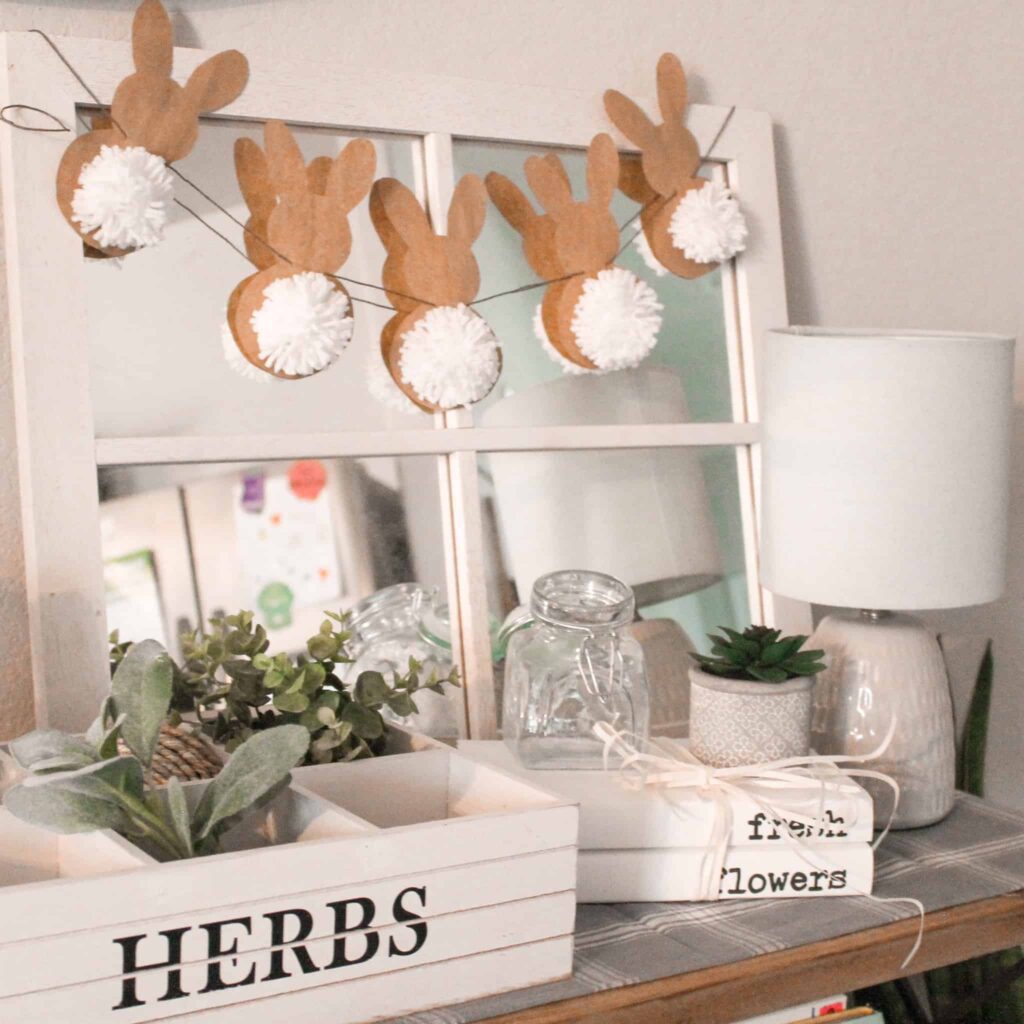 DIY Bunny Banner via Her Happy Home
Peek-a-Boo Clothespin Eggs
These clothespin Eggs are so simple yet so much fun! I love the sparkly Egg and cute little chick on the inside.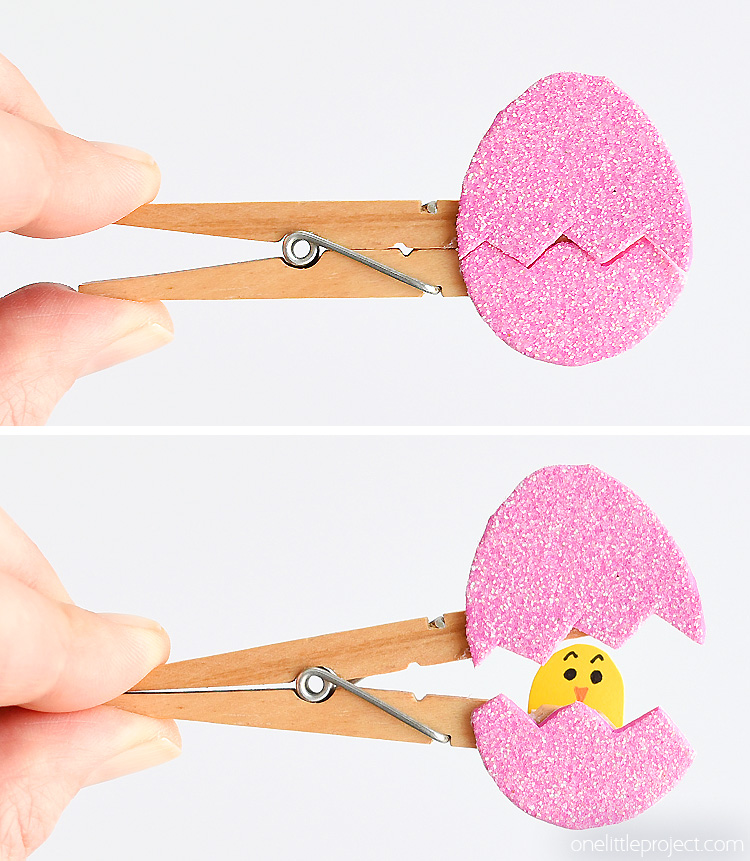 Peek-a-boo Clothespin Eggs via One Little Project
Terra Cotta Carrot Pot
Did you know that you can turn a Terra Cotta pot into a carrot? I had no idea! This creative craft will look amazing in or outside of your home.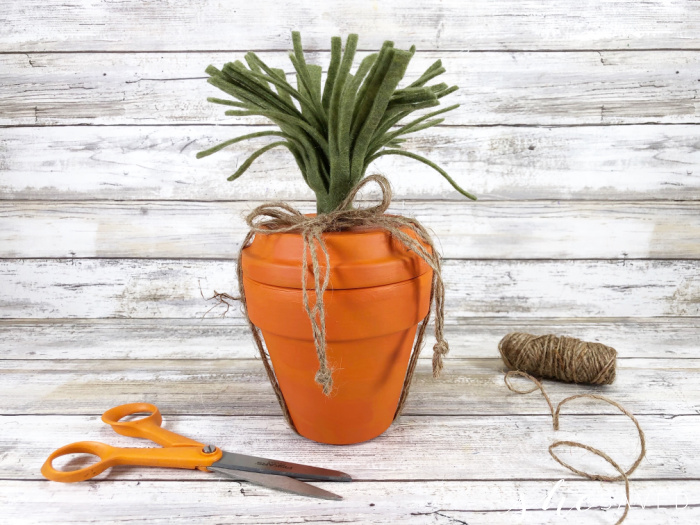 Terra Cotta Pot Carrot Craft for Easter via She Saved
Drawstring Chick Bag
Nothing says Easter like some cute little yellow chicks. These would make adorable goodie bags to hand out!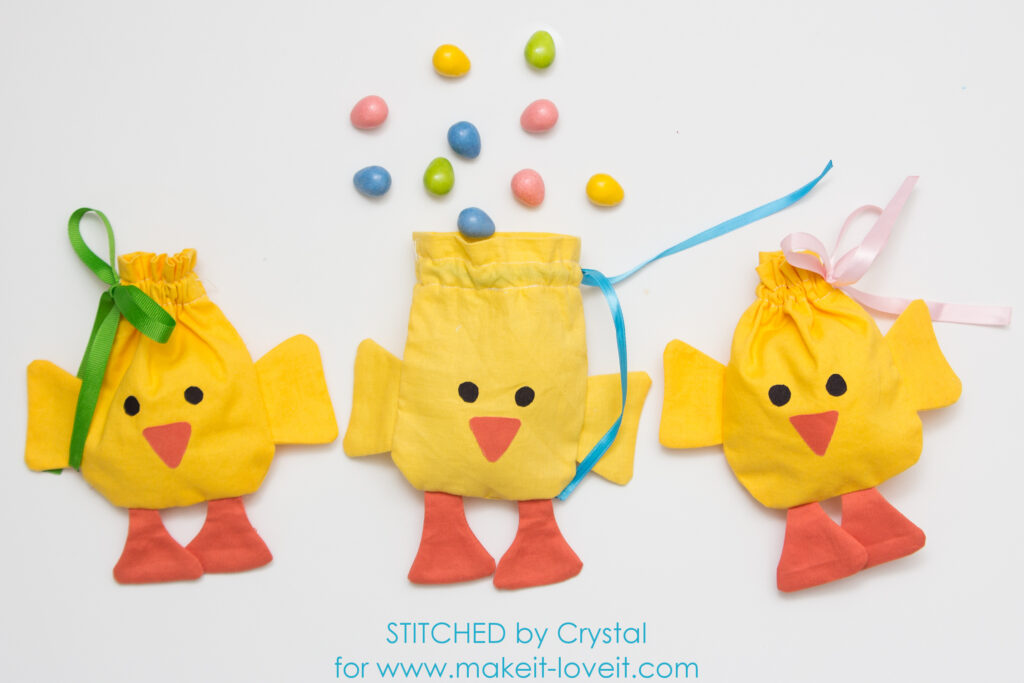 Drawstring Chick Treat Bag for Easter via Make It and Love It
Easter Bunny Footprint
Instead of a handprint craft, try one with a footprint! The kids will love dipping their feet in the paint and creating this fun piece of art.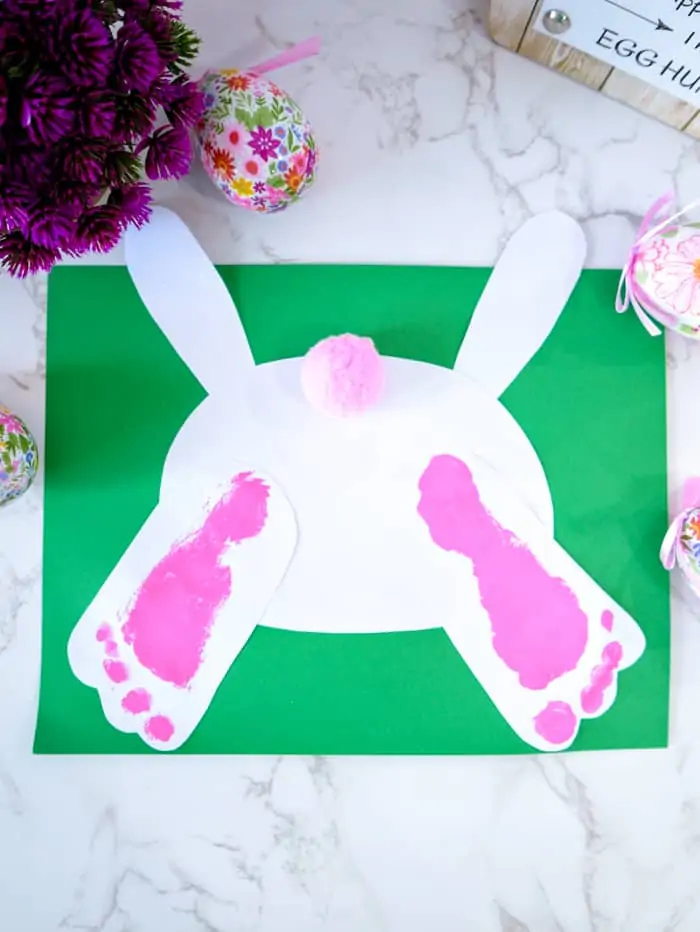 Easter Bunny Footprint Craft via Made with Happy
Pom Pom Easter Egg
Here's one that is perfect for younger kids! It's easy to create and kids will love designing their own Easter Eggs!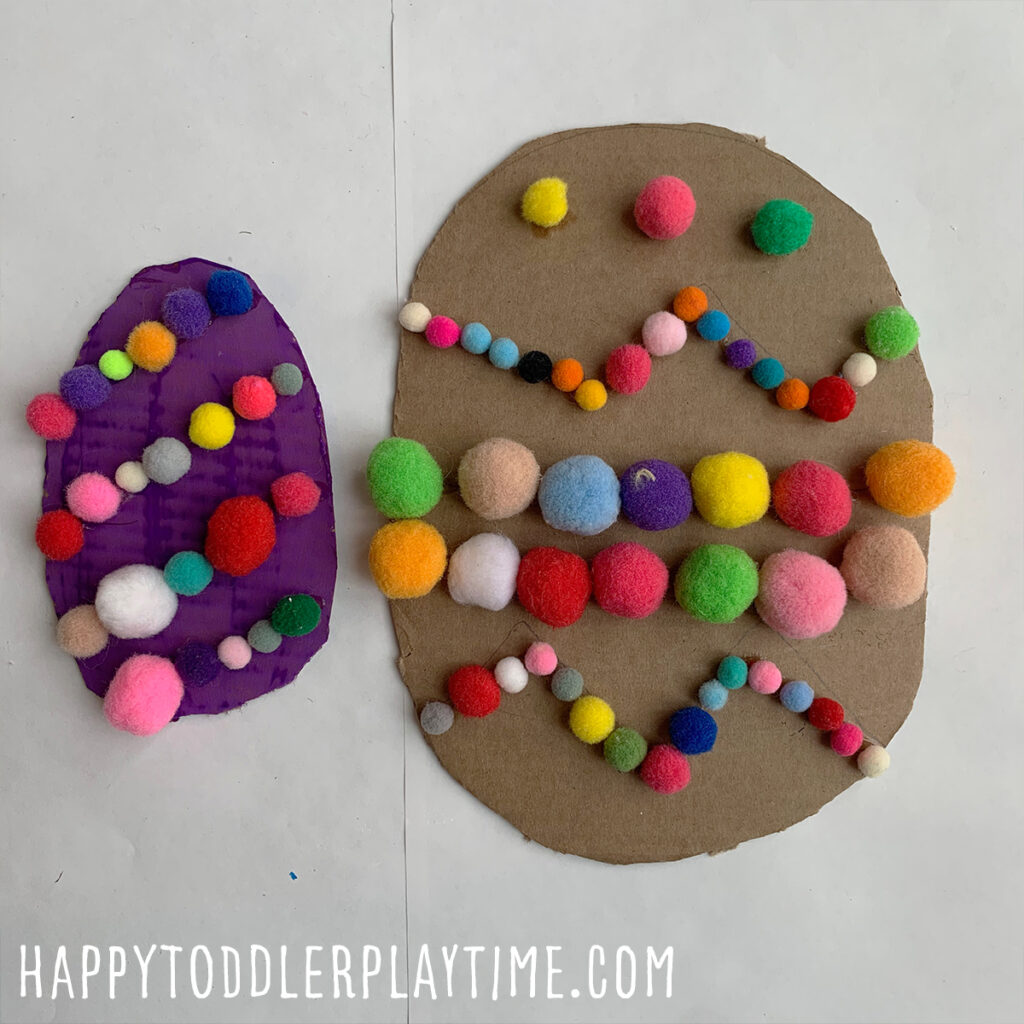 Easy Pom Pom Easter Egg Craft for Kids via Happy Toddler Playtime
Bunny Planters
Do you have a green thumb? Try creating these adorable Easter bunny planters out of upcycled pop bottles. Love this!
DIY Easter Bunny Planters Made From Upcycled Pop Bottles via Hello Creative Family
Egg Carton Flowers
This is so original! Painting Egg cartons is so affordable and turning them into flowers makes them look so beautiful! So genius!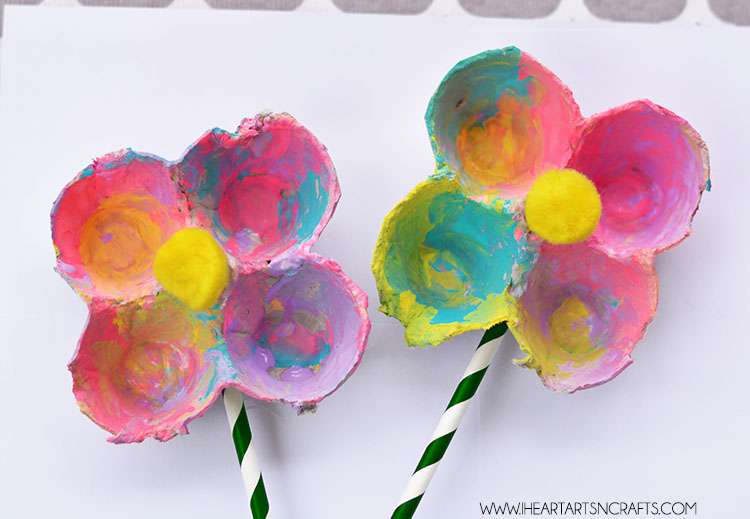 Egg Carton Flowers via I Heart Arts n Crafts
Painted Easy Egg Rocks
I loved finding and painting rocks when I was a kid. This is a super cute twist to try and make them look like Easter Eggs!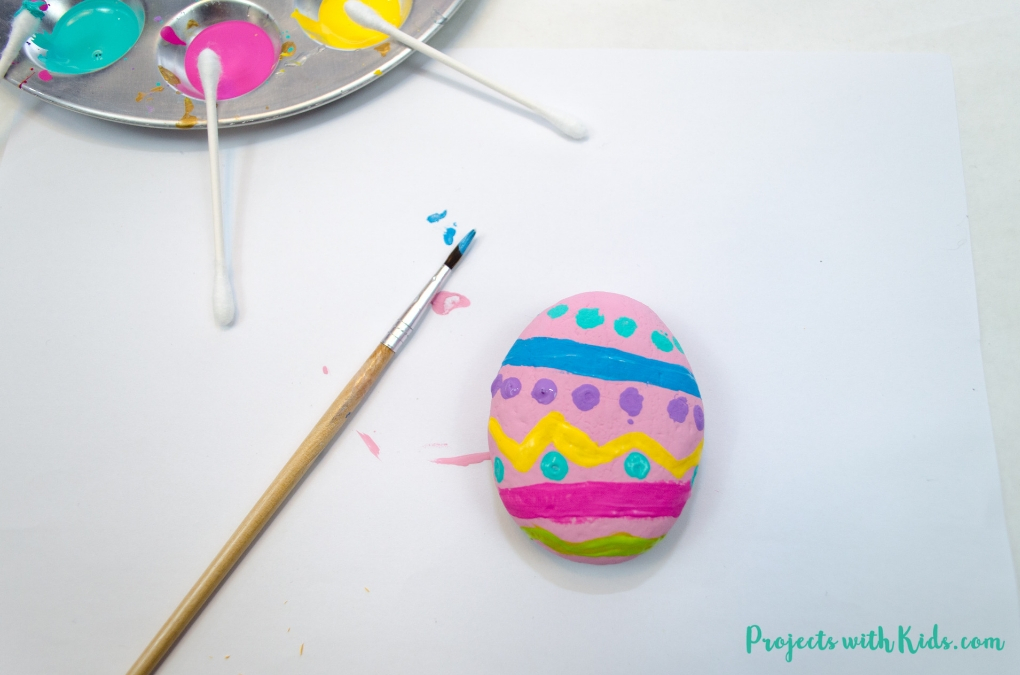 Easy Painted Easter Egg Rocks for Kids via Projects with Kids
Bunny Slime
What child wouldn't want to create bunny slime! Not only are so adorable and fun for the kids to make, but they would make wonderful gifts as well!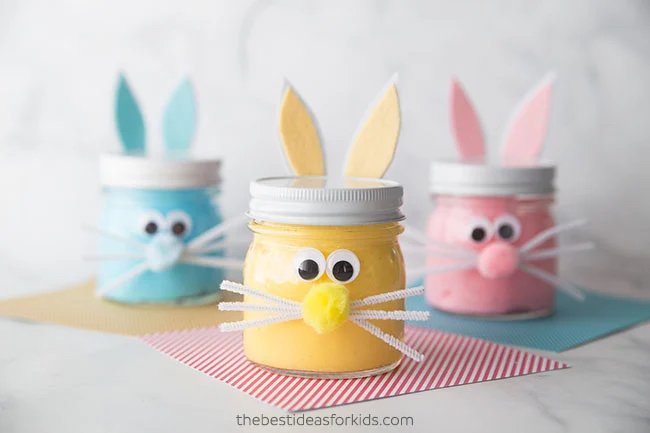 Bunny Slime via the Best Ideas for Kids
More Easter Fun