DIY marshmallow shooters -a fun kids craft for summer time!
These DIY marshmallow shooters are such a fun and easy activity for kids. They are easy to make and super inexpensive. I'm guessing you have most of the supplies at home. You could even use pom poms instead of marshmallows if you don't want to find marshmallows hidden around the house. 😉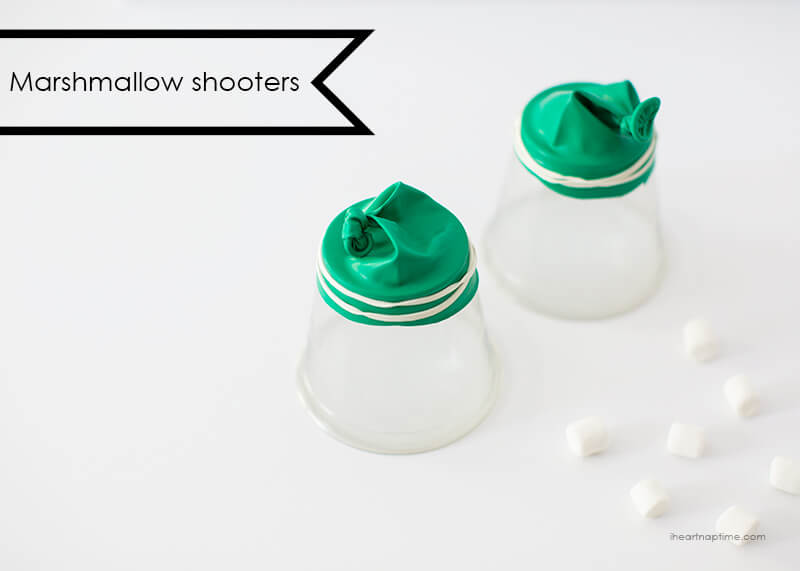 I found this idea in the book "Smart School House Crafts for Kids" by Kelly Dixon of Smart School House. I just adore Kelly's blog and her new book! You can find it on Amazon here. Kelly has tons of great ideas inside for crafts to do with kids year-round. I decided to try out these marshmallow shooters since I had all the supplies on hand and knew my kids would love them. Here's what you'll need to make them.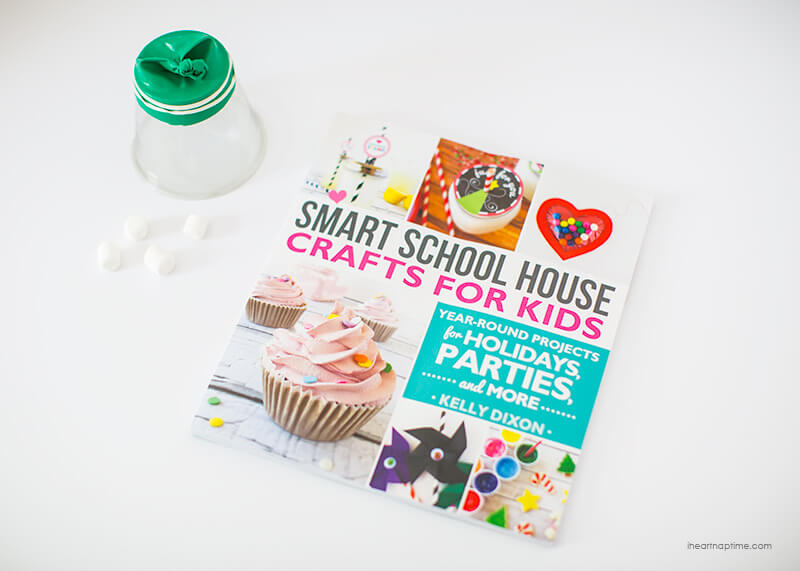 Supplies needed:
balloons
scissors
rubber bands or tape
plastic cups (9 oz. size)
sharp knife/scissors (such as an X-ACTO knife or box cutter)
mini marshmallows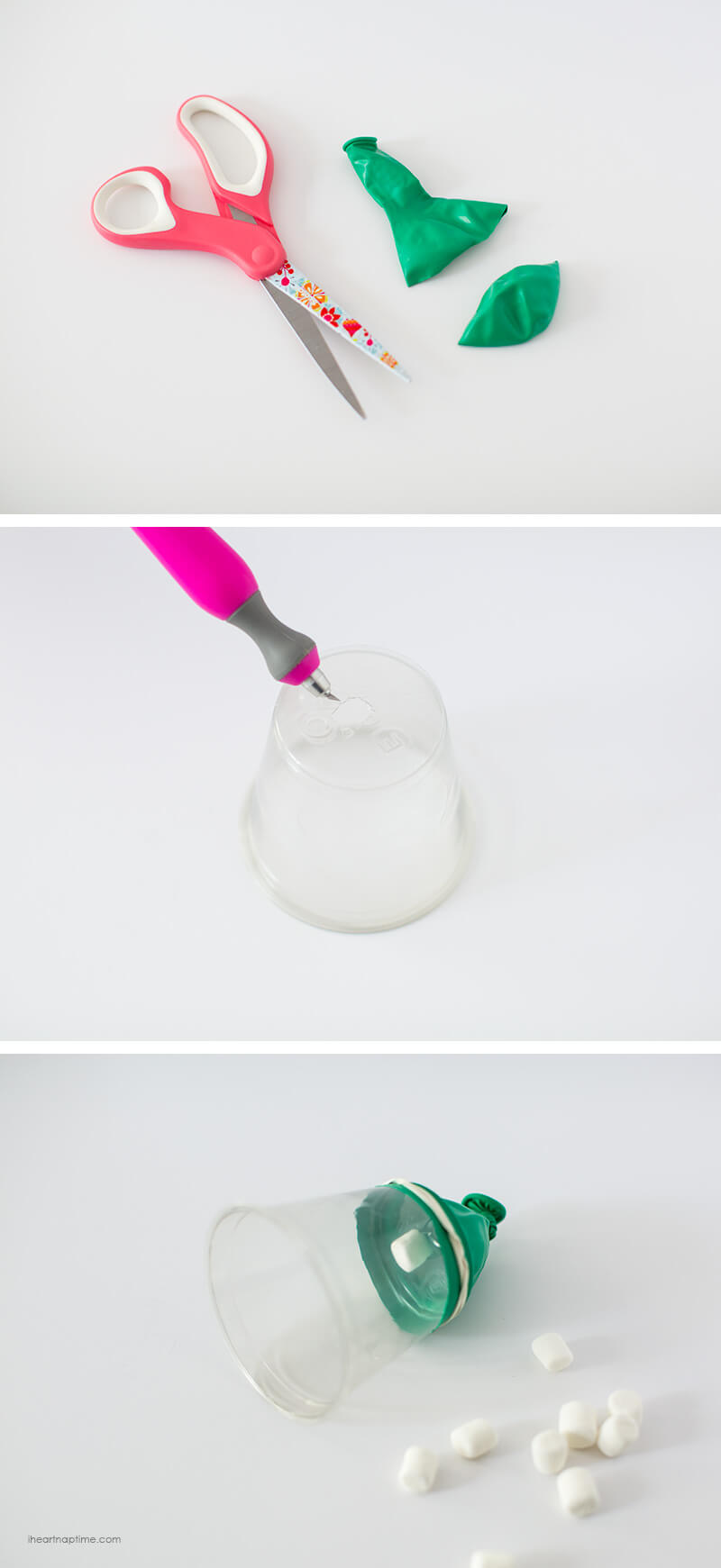 Directions:
Cut the balloons in half. Discard the rounded end and tie the leftover piece in a knot.
Use a knife or sharp scissors to make a hole in the bottom of each cup. It needs to be large enough for the marshmallow to rest in it when the cup is turned sideways.
Slide the open end of the balloon over the bottom of the cup. Secure with a rubber band or tape.
Place a mini marshmallow in the hole in the bottom of each cup.
Use one hand to hold the cup and the other hand to pull back on the balloon tie. Launch away!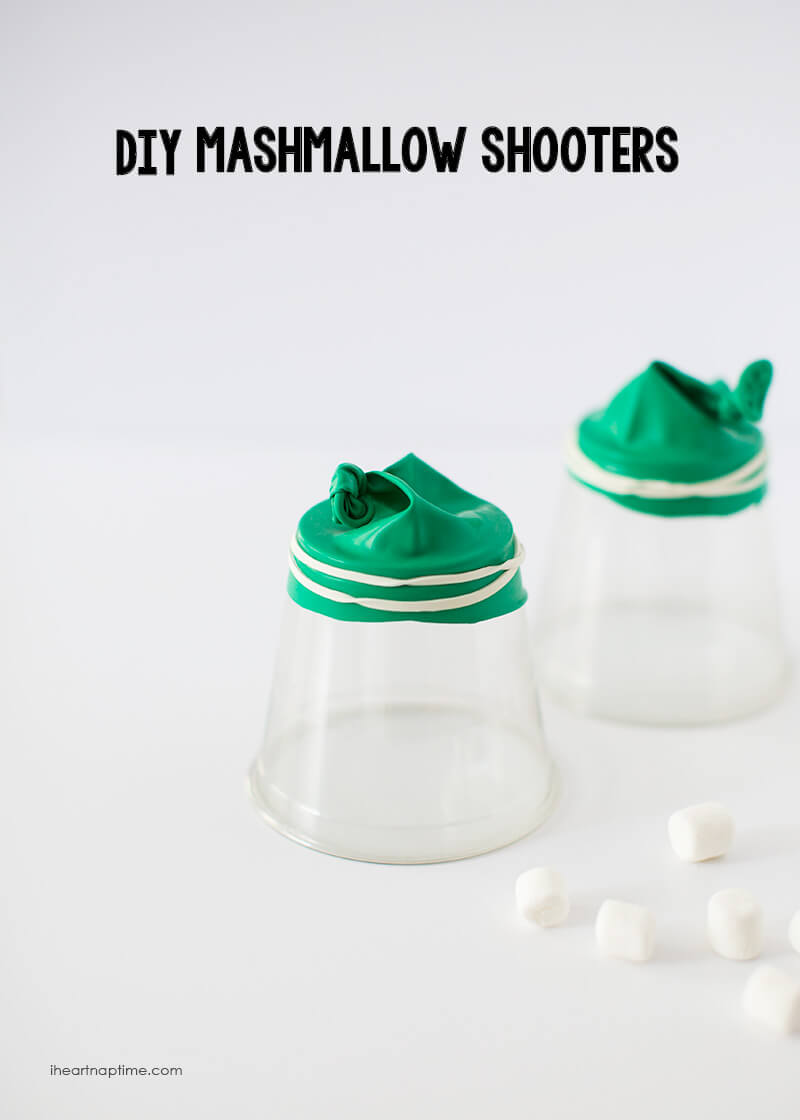 Have fun!!
Looking for more activities to do with the kids this summer? You'll love these too: