Thanks for stopping by! To get the newest posts subscribe or join us on facebook.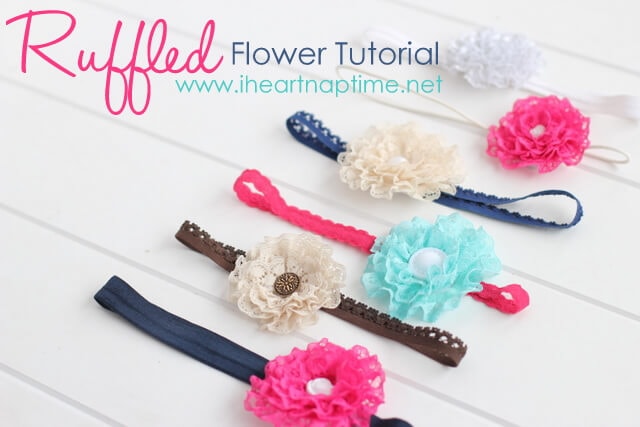 We've got some HAPPY news! Looks like the kids are feeling all better. YaY! This little miss was all ready to get dressed up and run around outside today. She was definitely happy about the new flower I made for her too. 😉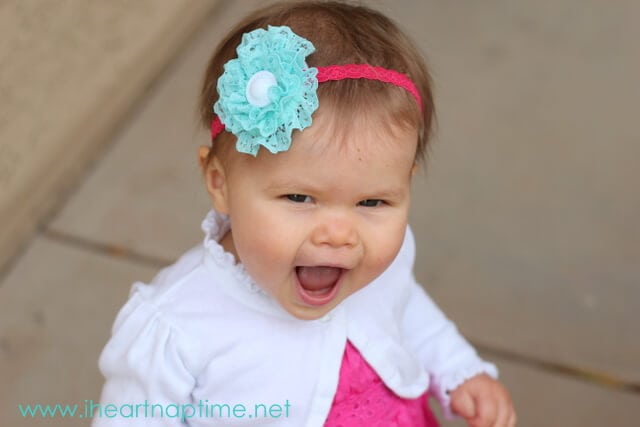 I did a TV segment yesterday featuring hair accessories, so I thought I better post them for everyone else to see. 🙂 I love these flowers. They are OH so girly, and so fun to make!
They are so simple to make and look so cute on little girls. I even wear them in my hair too! I wish I had taken a better shot of that beige and turquoise one above… it's my fave!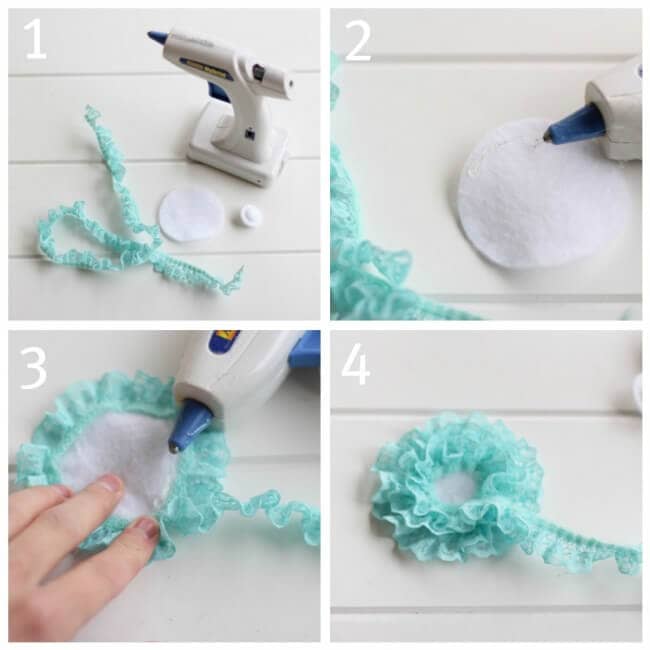 Ruffled Lace Flower
Steps:
1. Cut out a 2in felt circle and about 20 inches of lace trim. The lace trim can be found at most fabric stores and comes in many different colors and sizes.
2. Apply glue around one corner. Place the lace trims raw edge directly on the glue. Keep gluing (about an inch at a time) and follow the curve with the lace, pressing it down as you go.
3. Angle the lace down slightly and keep gluing around the circle till you reach the center and have a full flower.
4. I cut my lace here, so I could leave room for a button.

Then I glued the button in the center and applied stretchy elastic to the back. You could also add a clip or pin. There's so many different things you could do with these flowers. Attach them to a purse, put them on pillows… get creative!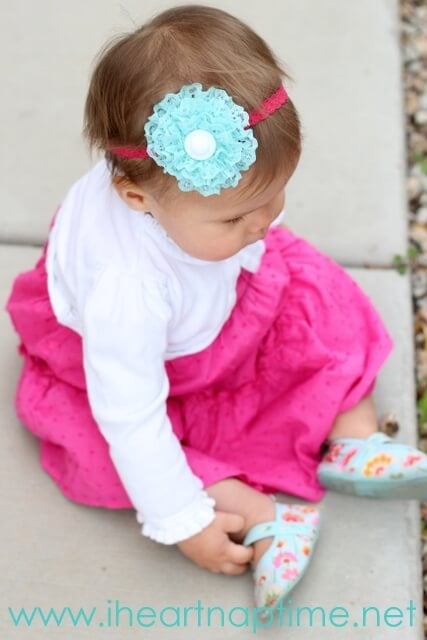 They sure look pretty cute on Miss Emmalyn, don't you think?!
What a cutie! Girls are so much fun!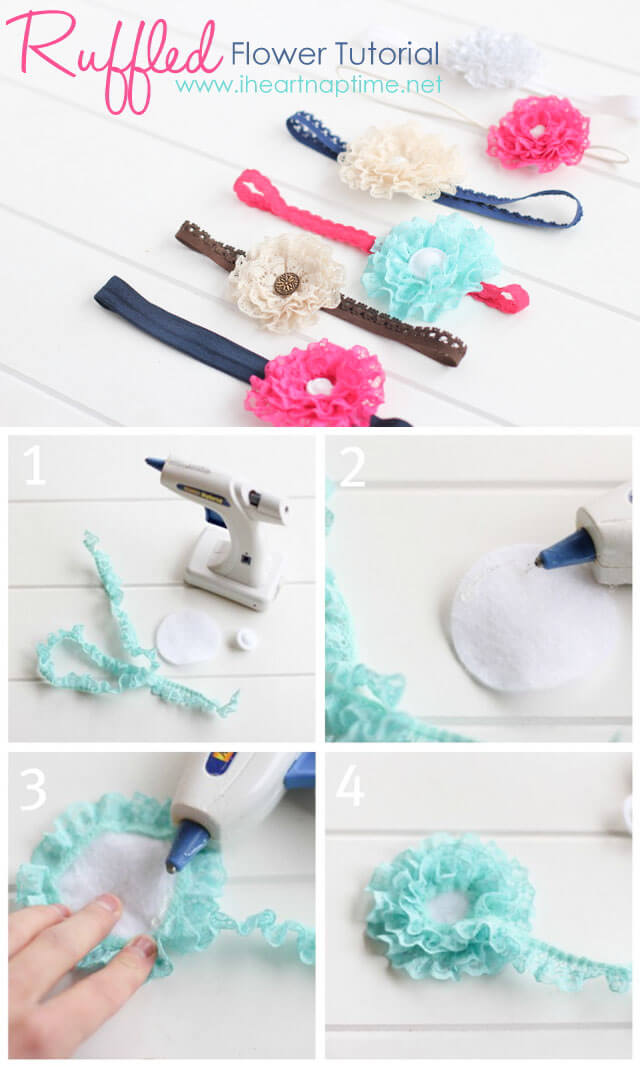 Hope you enjoyed the ruffled lace flower tutorial. I'd love to see, if you make them! 🙂
{hugs!}