Free Easter Bunny Printable Party Favor Labels
Free Easter Bunny Printable Party Favor Labels by Melissa of Design Eat Repeat for I Heart Naptime.
With winter slowly making its way out and the warm weather creeping in, I feel like I can finally start thinking about Spring projects! The recipes, the pastels, the jellybeans, the Cadbury mini eggs. Oh my, the Cadbury mini eggs. (Are those anyone else's most dangerous Easter indulgences?) This is about the time of year that I will practically buy anything pastel at the store and convince myself that I will figure out a project for it later. Which is exactly how these little party favor pouches came to be. Umm hello, did somebody some-bunny say cookies?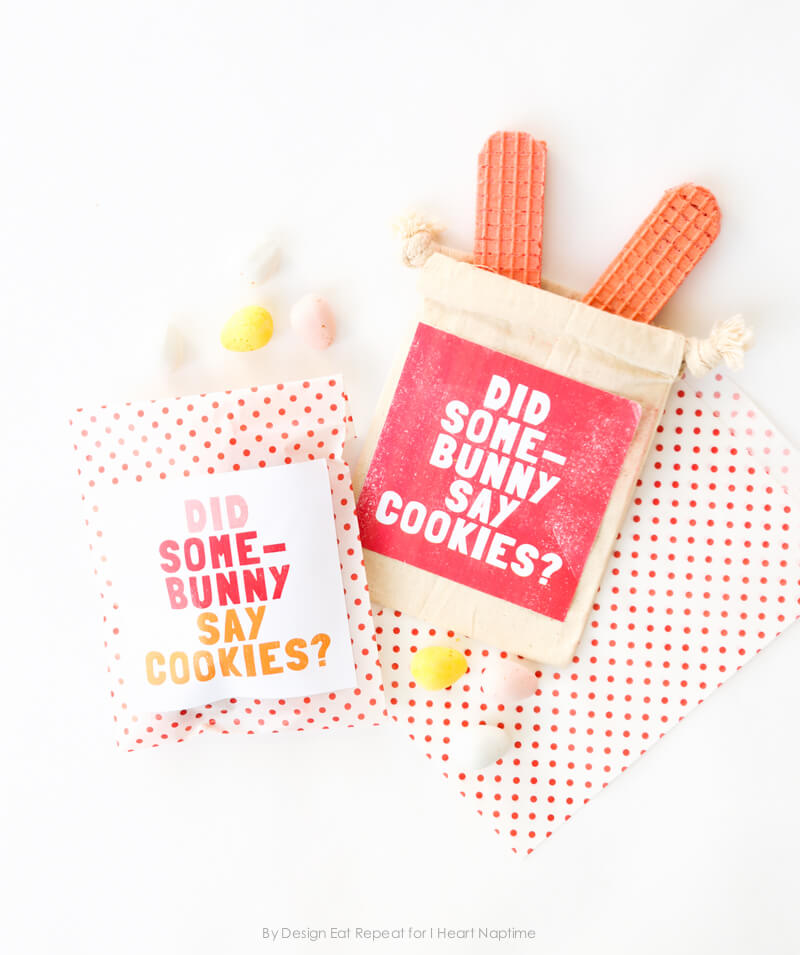 Don't pretend that you wouldn't run to the party if that question was asked. Print off these free printable labels, cut them out, and then slap them onto your favorite treat bags. I printed mine directly on sticker paper, making them super easy to adhere to the cloth bag.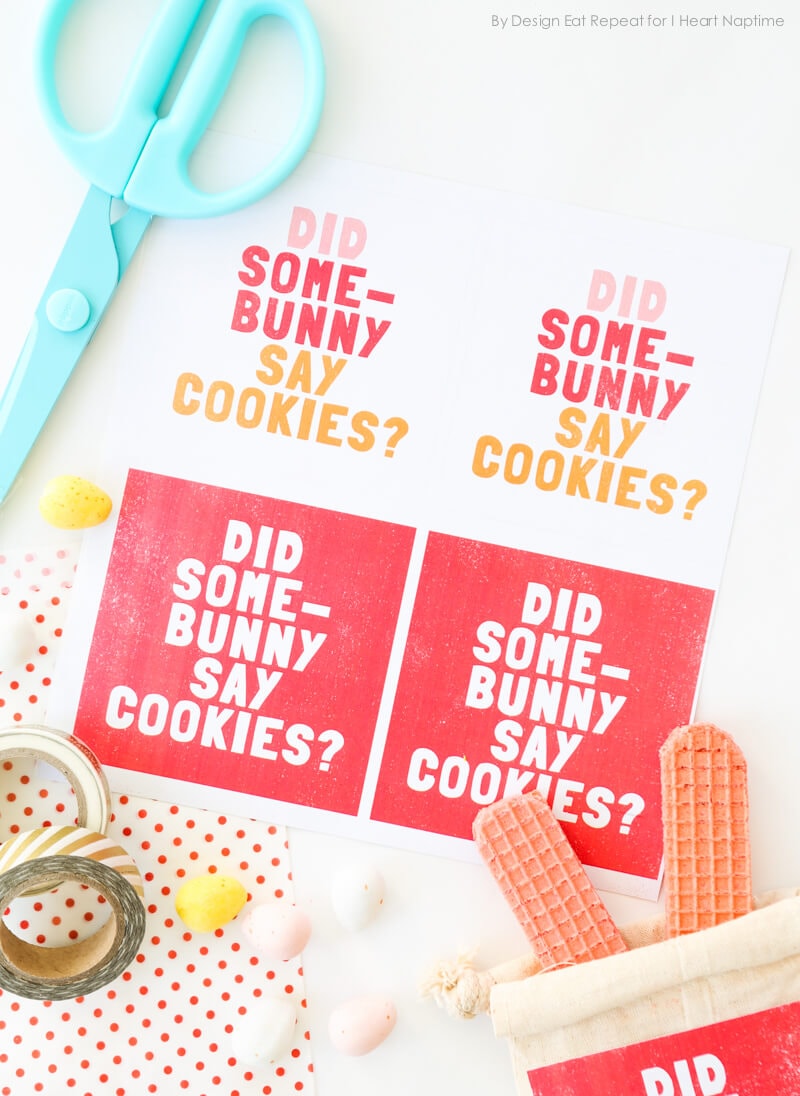 Fill each bag with some pink wafer cookies and send your guests home with a hippity-hoppity sugar rush. If you want to take them one step further, you can even round off the tips of each wafer with a knife to make them look more like bunny ears!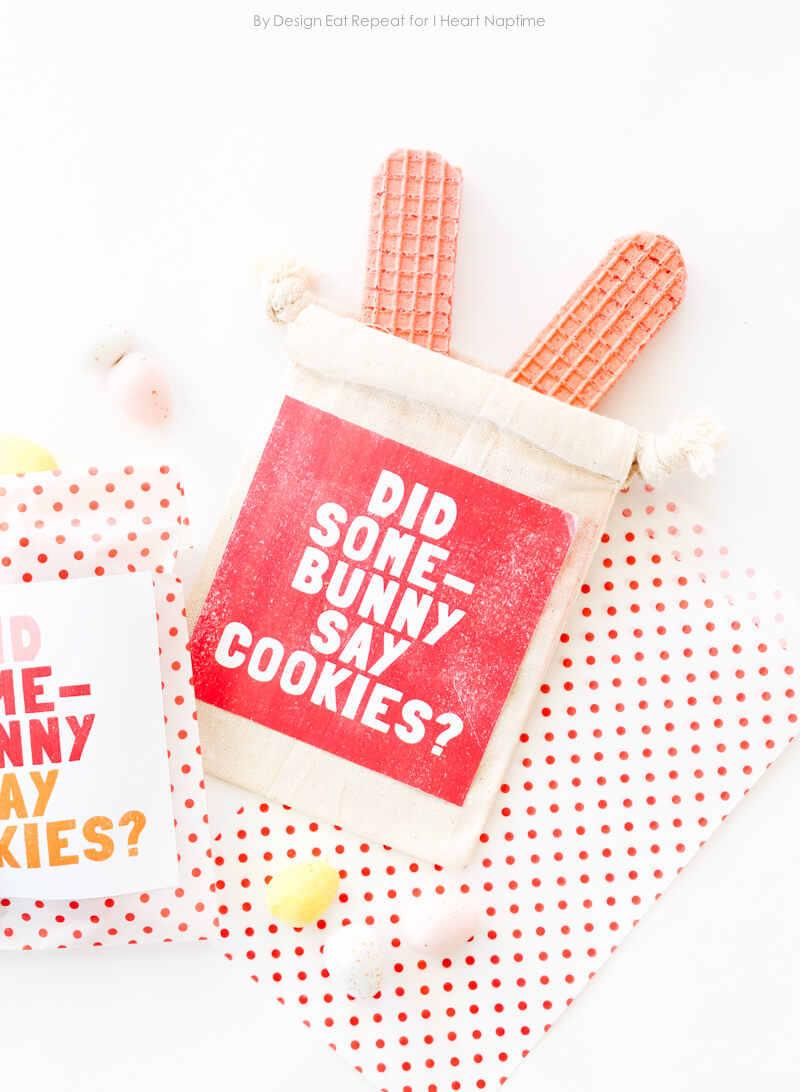 So cookies aside, did some-bunny say Craft Day? I think yes! Pair these with some DIY Easter Candy Cups and Homemade Cadbury Candy Bars for a full-on bunny bash!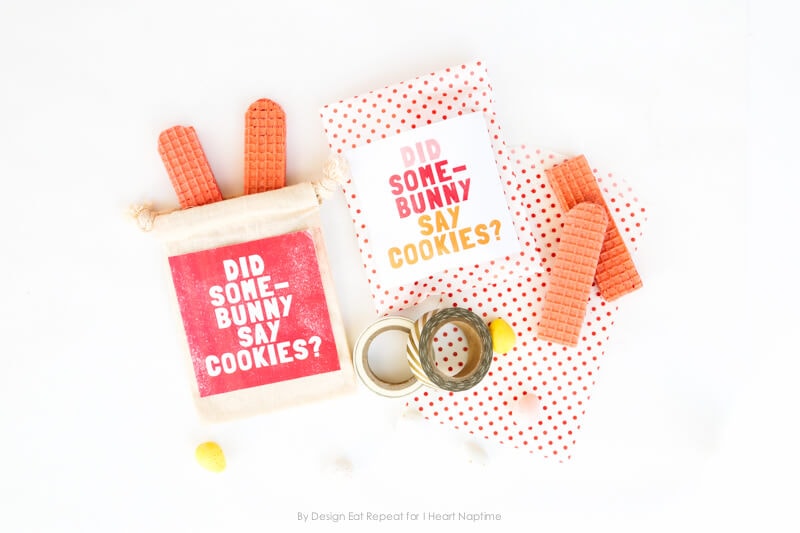 Free Printable
Please note I Heart Naptime's free printables are for personal, non-commercial use only. If you are pinning or sharing this post, please share from this page only and not the direct download. Thank you!
Download the Free Easter Bunny Printable Party Favor Labels by clicking here.