Citrus Coasters – a fun and summery way to serve delicious drinks to your guests!
Sometimes the special touches for your family parties and gatherings are all in the details right?! These citrus coasters are not only perfect for the summer time but add a fun pop of color to your table!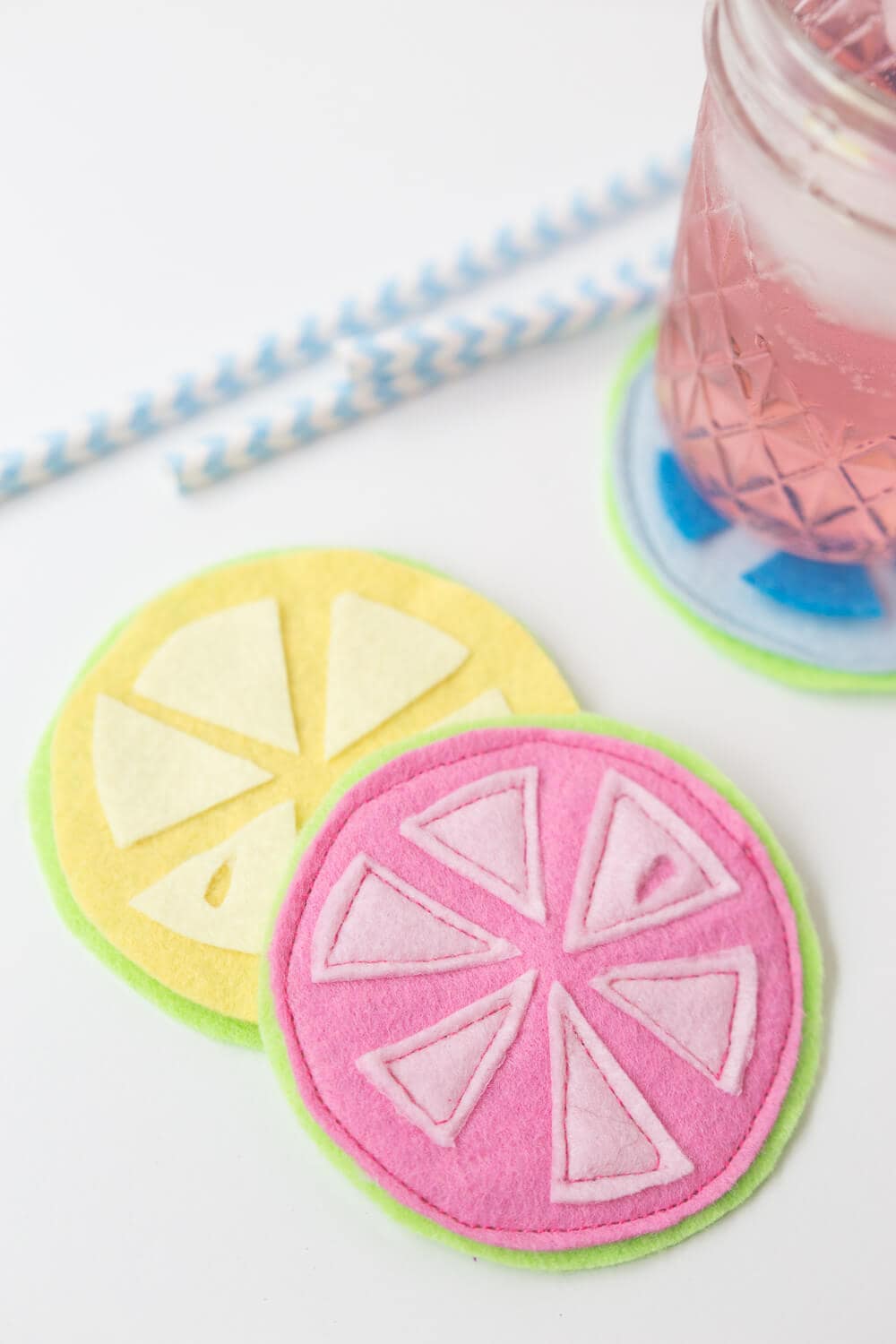 You can use them for hot drinks during the cool summer nights or cool drinks during the heat of the day. The coasters are made of of felt and can be used over and over again. I was able to make these three coasters in under 30 minutes and they are really inexpensive as well.
Citrus Coasters Supplies:
Felt, in the summery colors you love
Drinking Glass or circle template similar in size
Glue or Sewing Machine
Citrus Coasters Directions:
Cut out two circle shapes, making one slightly larger than the other to create a contrasting edge. Cut out 6 triangle shape felt pieces to be the "citrus slices."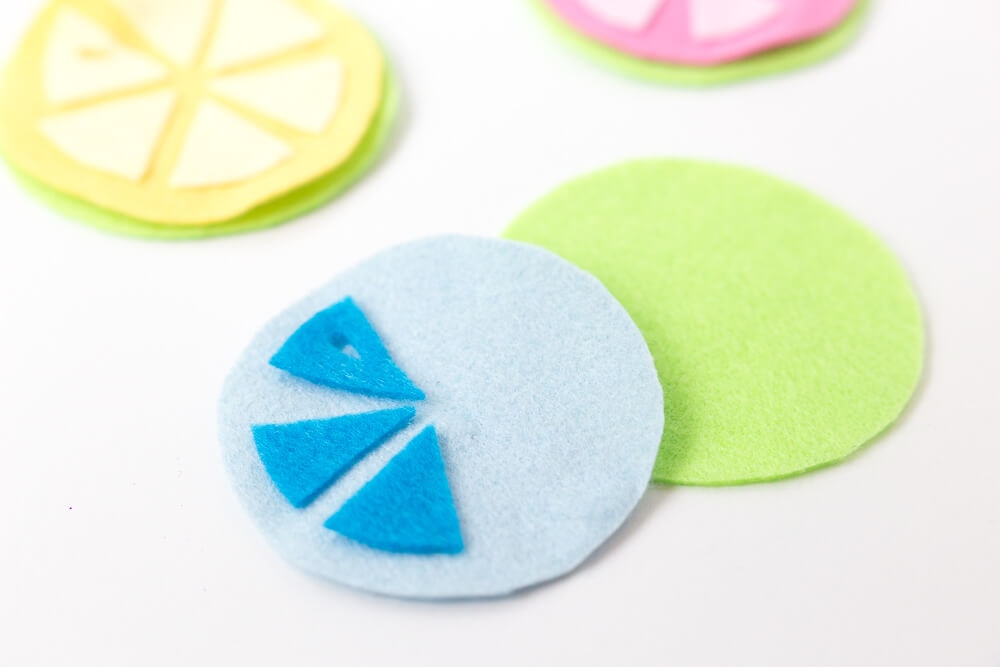 Lay your "citrus slices: where you want them on the main circle. I also cut a little slit in one of my slices just for a little texture 🙂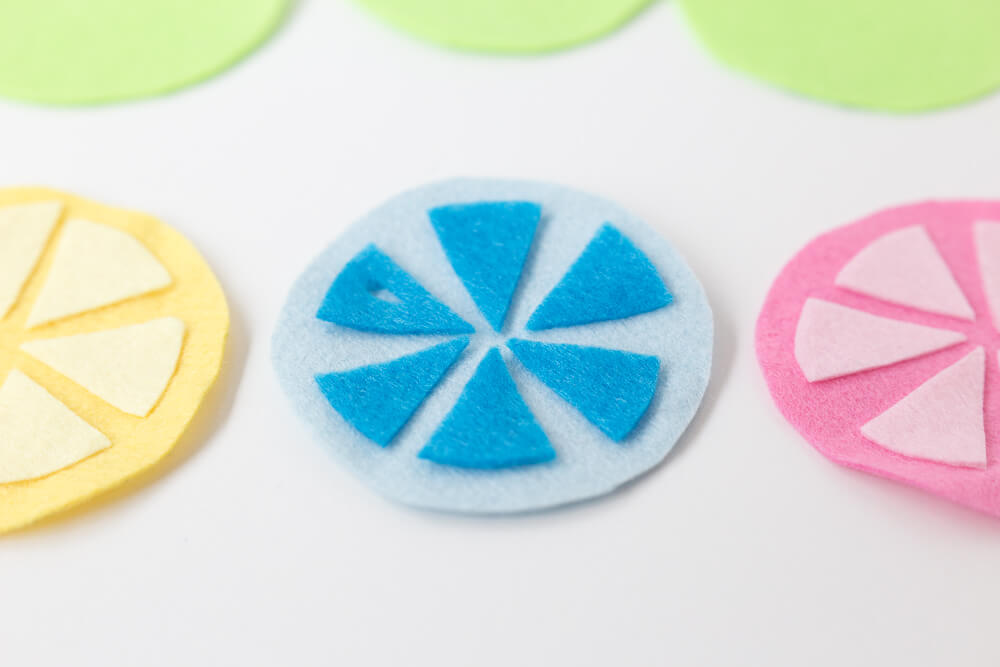 Now you can either sew your pieces on or glue them on. I did one of each and I like the look of each of them. However, not sewing them is a bit faster if you are short on time 😉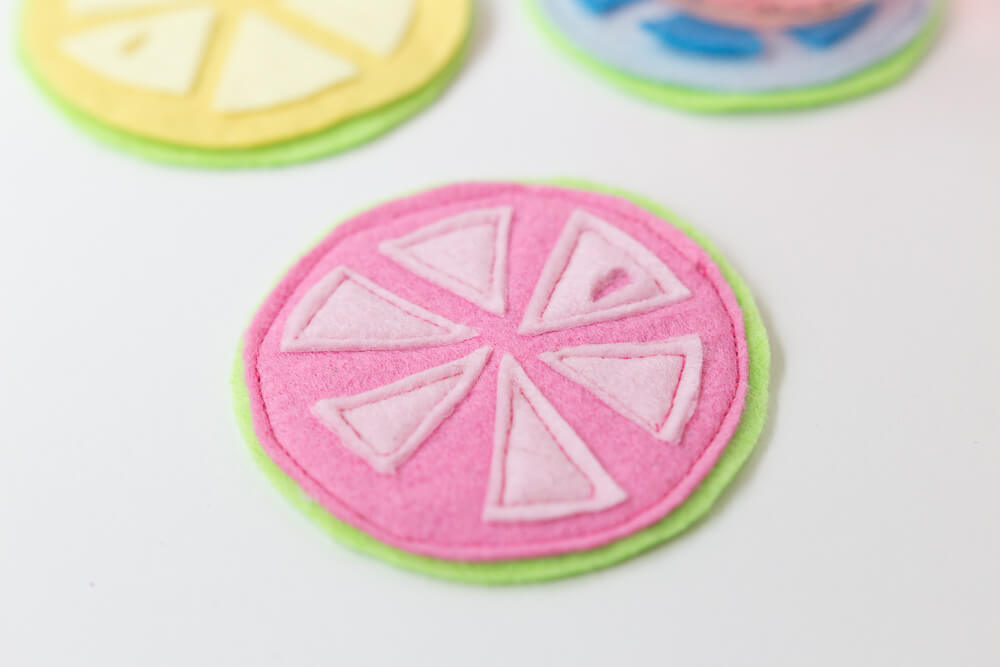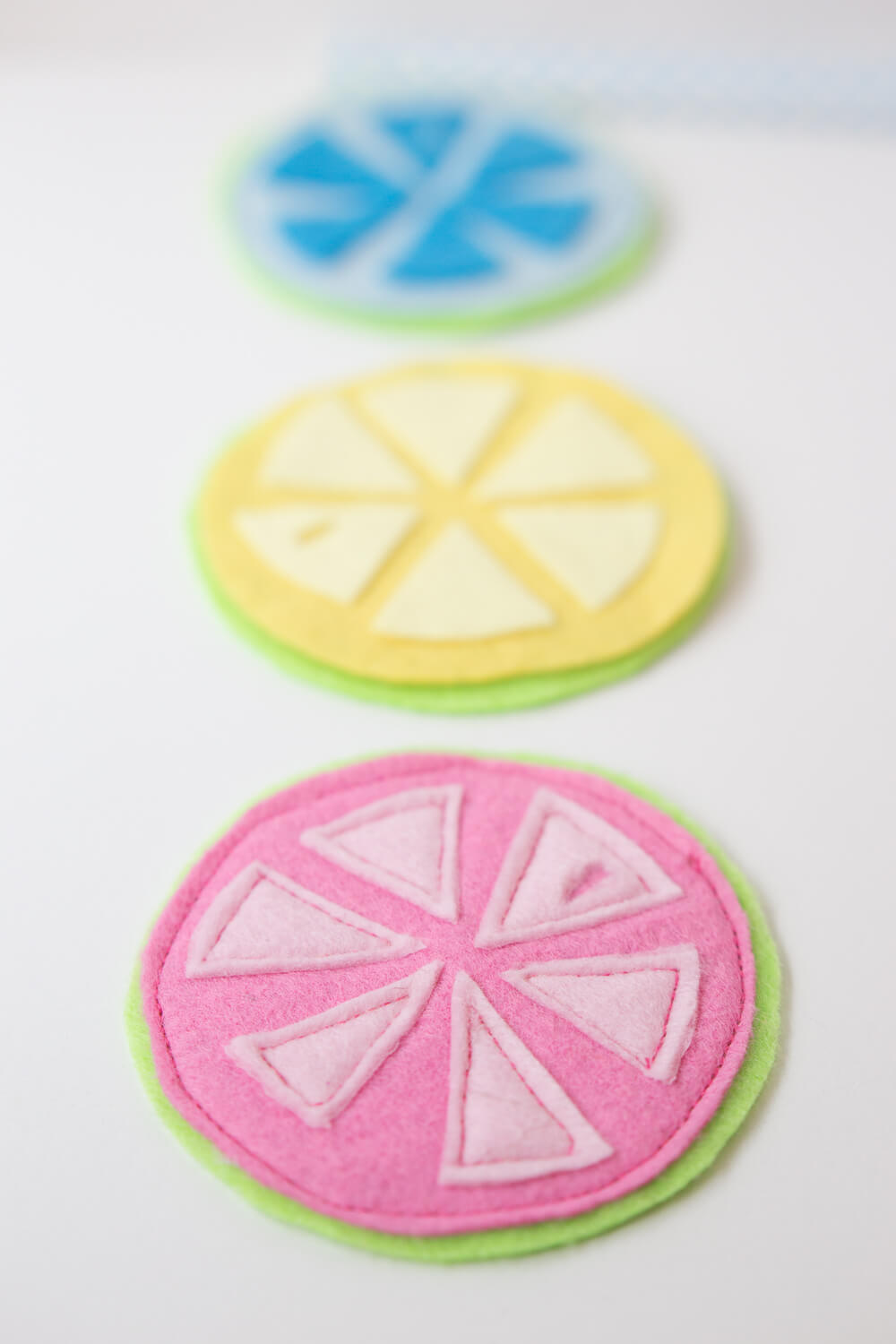 Thanks, Katie!

If you love this easy and quick DIY, you'll enjoy these too!