DIY Kitchen makeover reveal
I am SUPER excited to share my DIY kitchen makeover today. The kitchen is definitely one of my favorite rooms in my house. I'm so happy with how it all came together.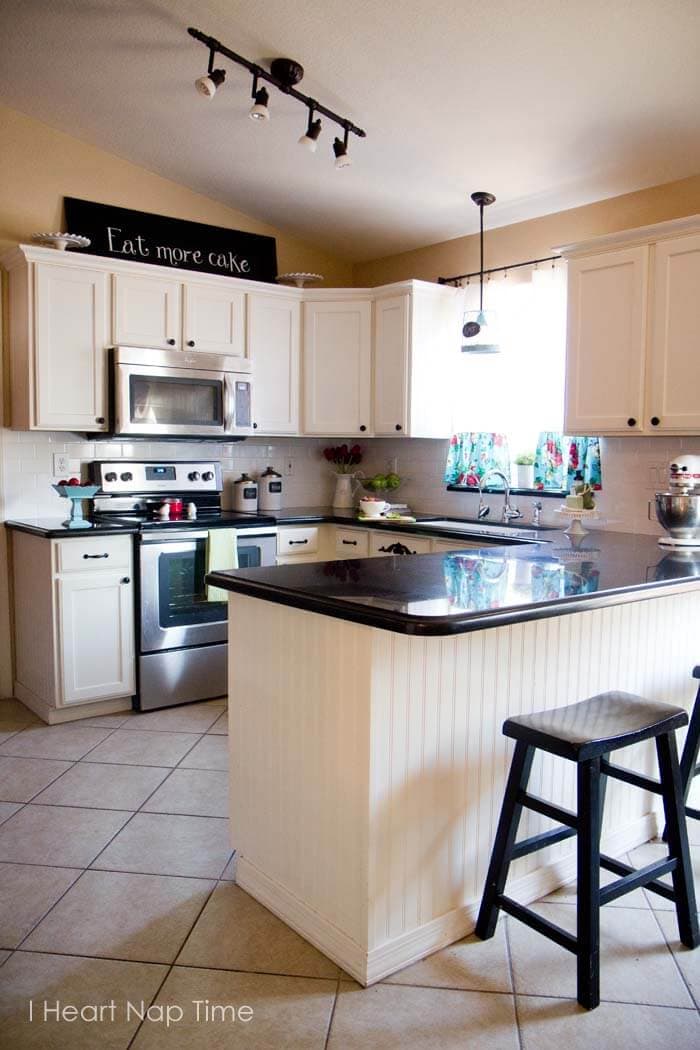 Here's a pic of the before so you can get an idea of how it looked when we moved in. We have done A LOT!! Amazing difference, right?!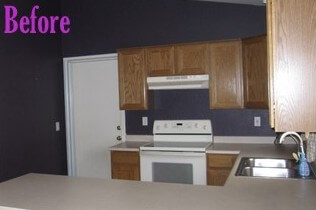 Last year we got the granite counter tops, painted our cabinets and added crown molding (tutorial here). We also just finished the subway tile back splash. I am in LOVE with it!
Let's take a tour shall we? 🙂
DIY Kitchen Makeover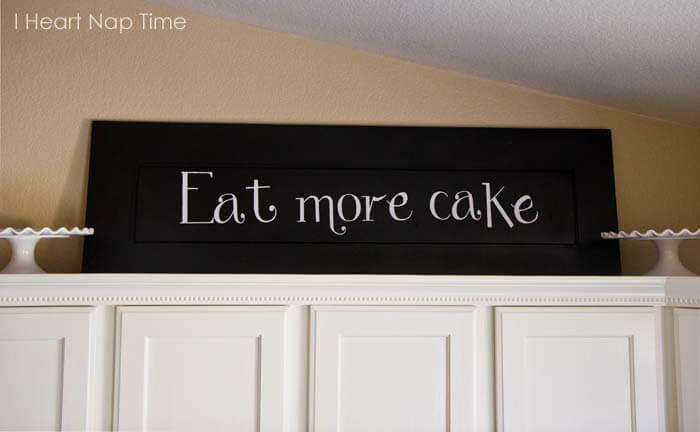 Here's the "Eat more cake" sign I made from an old cupboard door.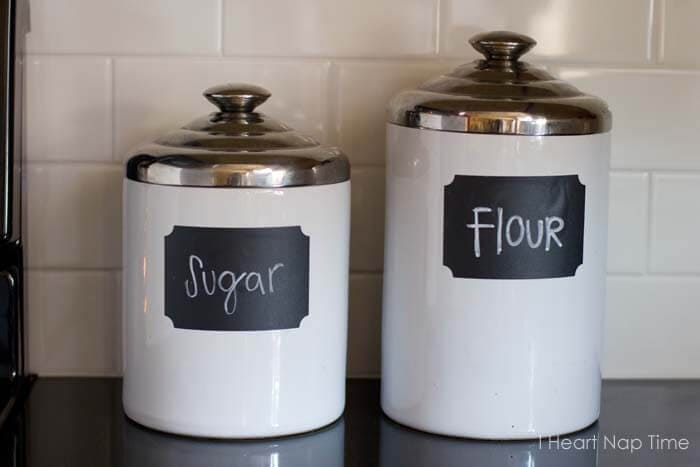 These are my cute flour and sugar jars. I found these jars at a thrift store and attached chalkboard labels to the front of them to dress them up.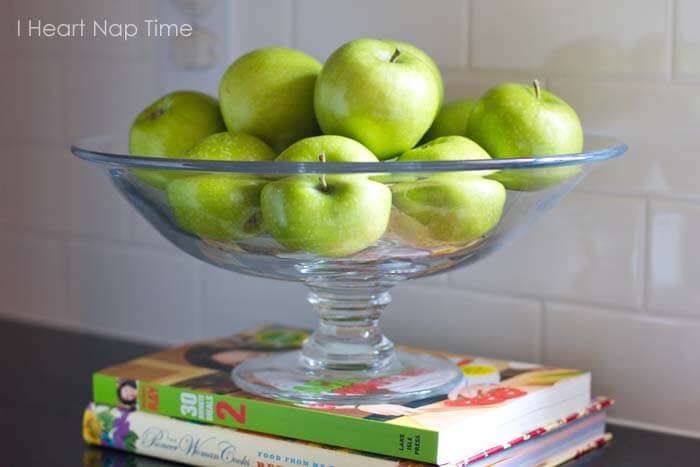 I LOVE green apples, so I thought it would be fun to display them in this bowl I got from my wedding. The bowl had been sitting in my garage and it now works great as my fruit bowl.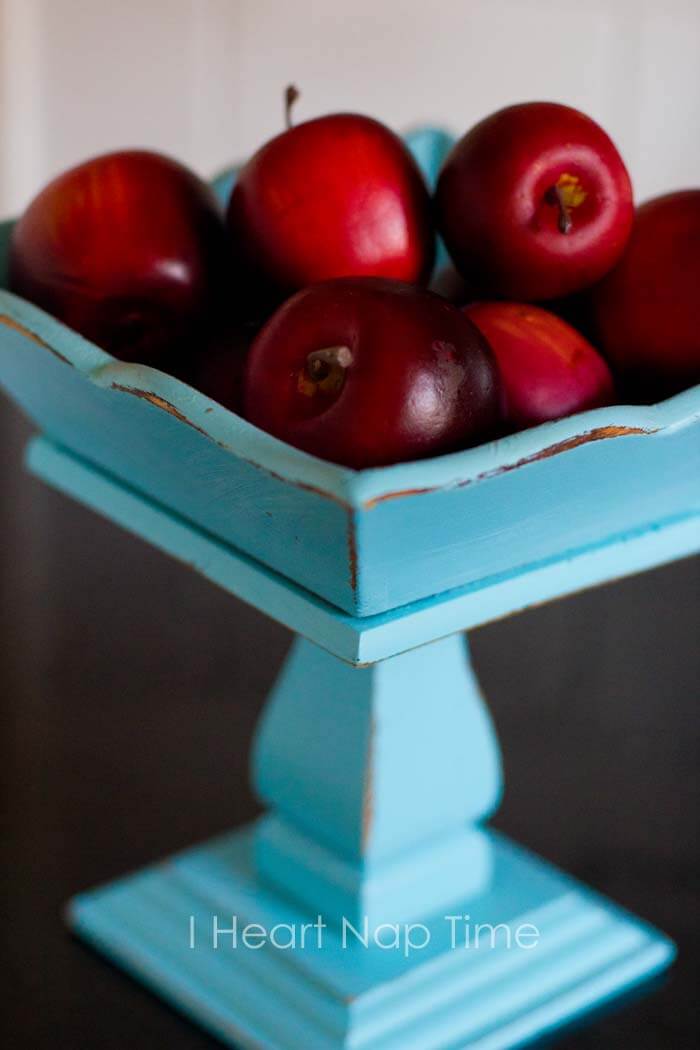 I also have some mini red apples displayed in this piece I found at a thrift store. I spray painted it blue and then distressed it to bring some color into my kitchen.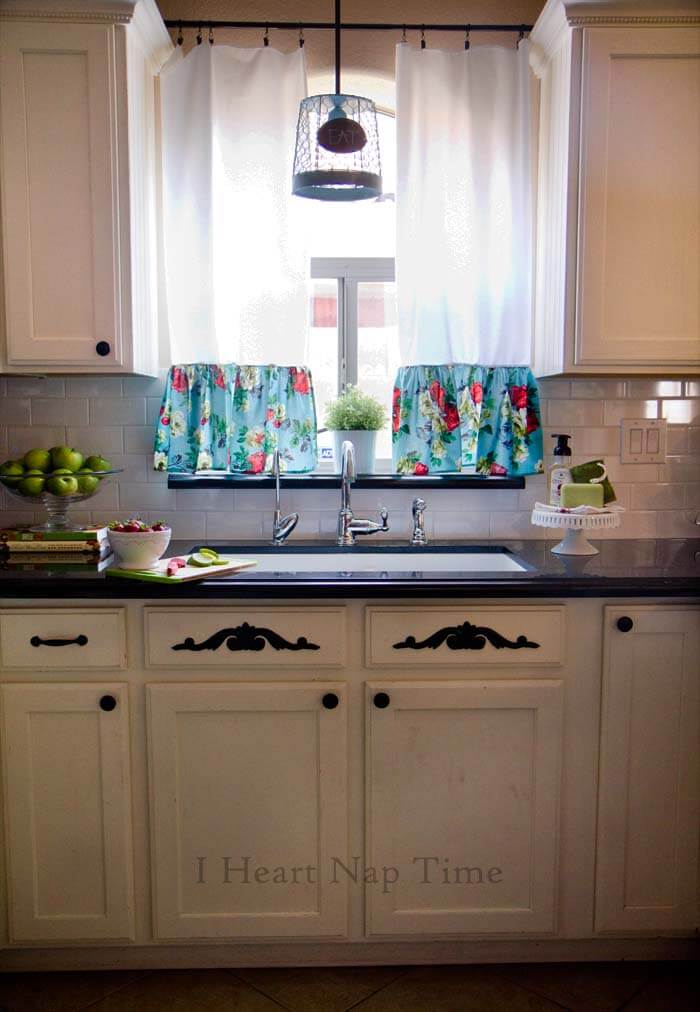 I had the hardest time getting a good picture of this window with the light flare, but I love this spot the most. I made the basket light fixture and curtains which give my kitchen a unique look. I will be posting the tutorial for those curtains next week.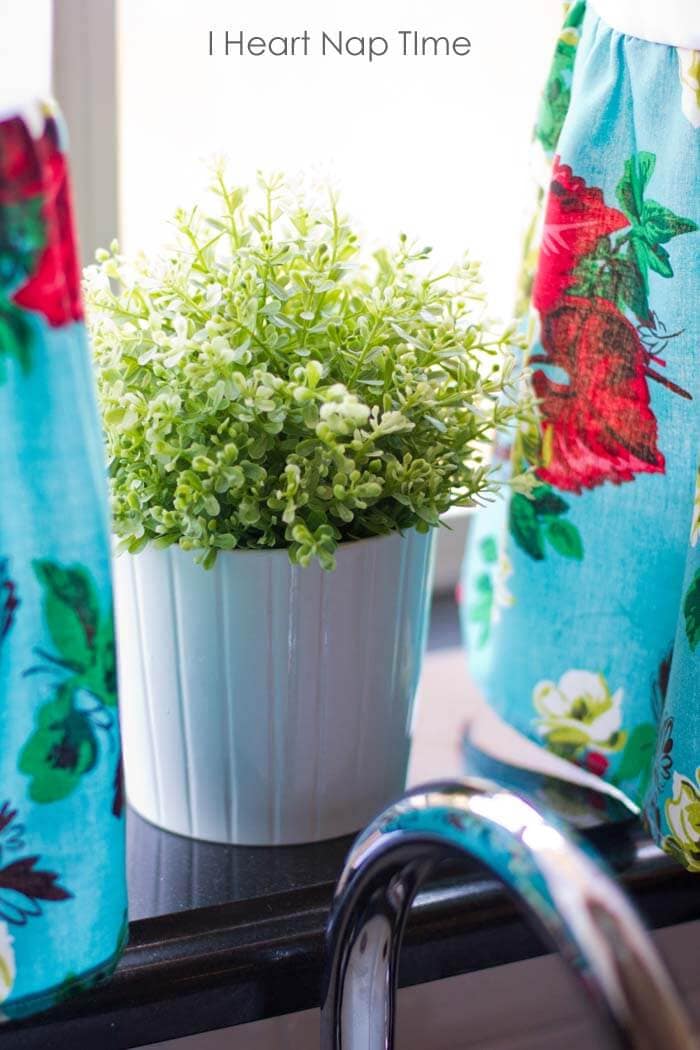 I found this plant at Ikea and love the pop of color it adds to my windowsill…especially for FIVE bucks!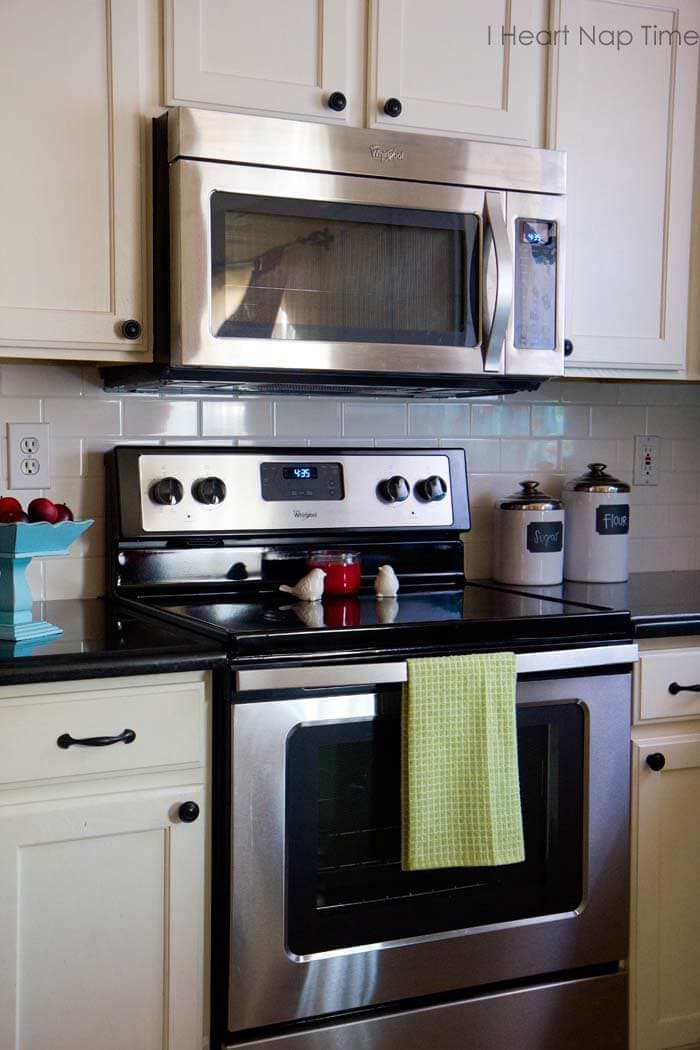 I'm also loving my new stainless steal appliances and cute little bird salt and pepper shakers. I found those at Pier One. How cute are they?!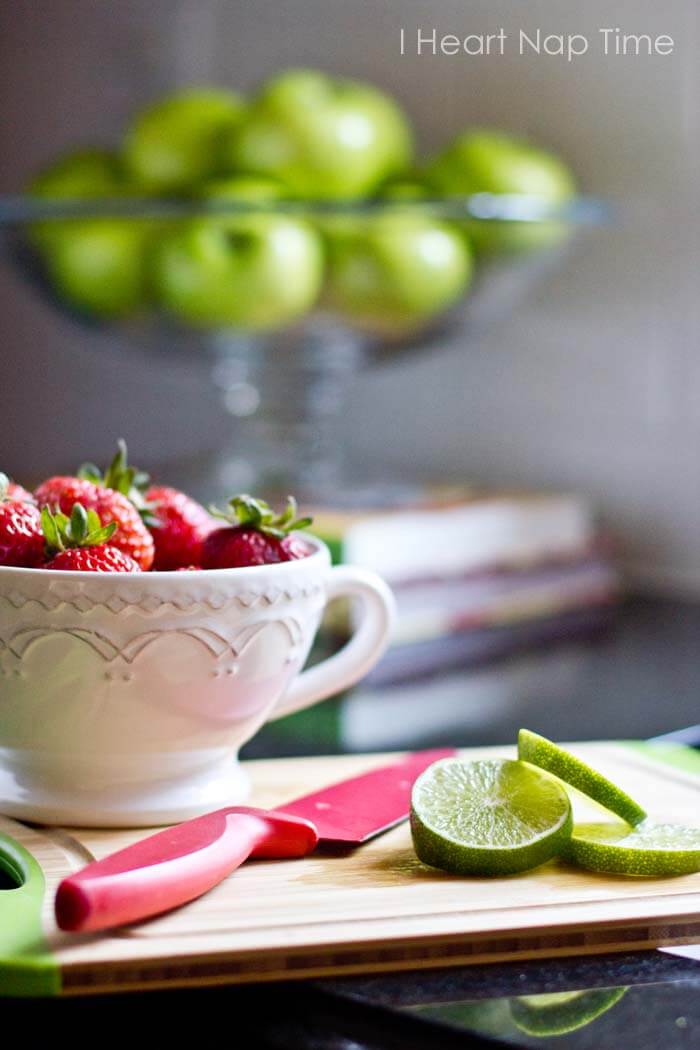 Limes are so pretty aren't they?!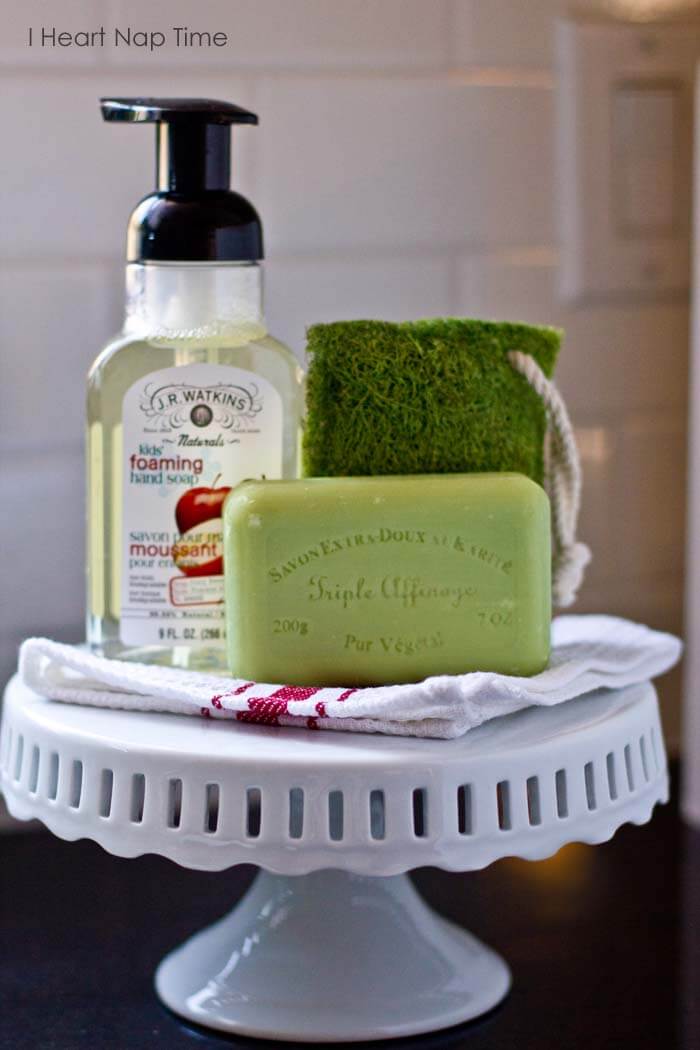 I thought it would be fun to display my soaps on a cake stand. I have way too many cake stands… but can you ever really have enough? 😉  I love the look it adds to my kitchen!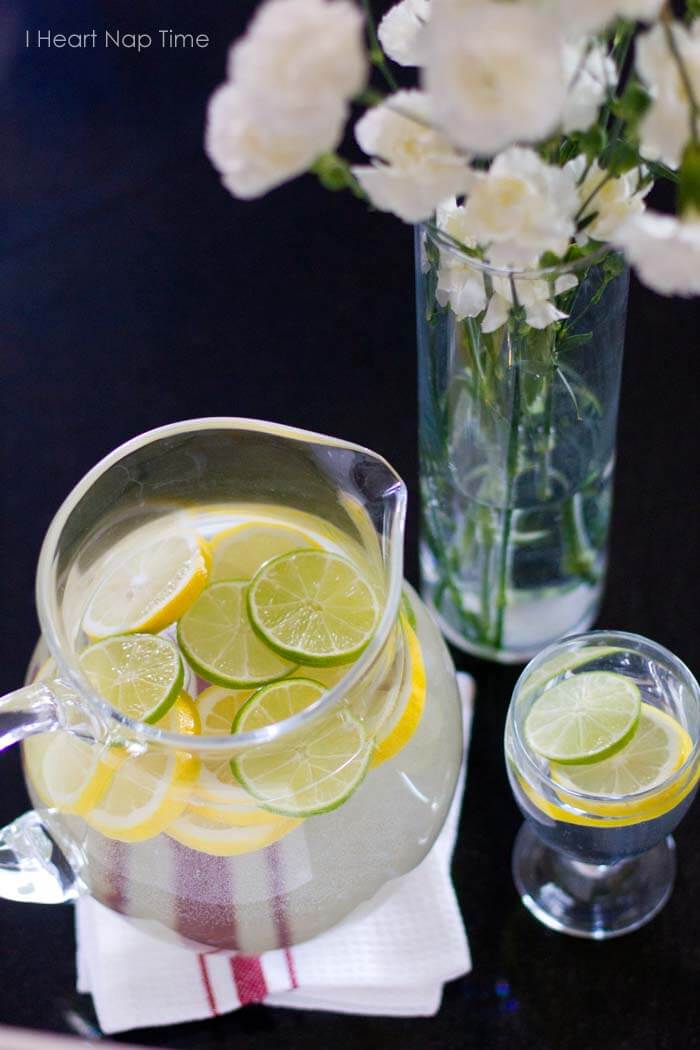 Fresh lemonade anyone? 🙂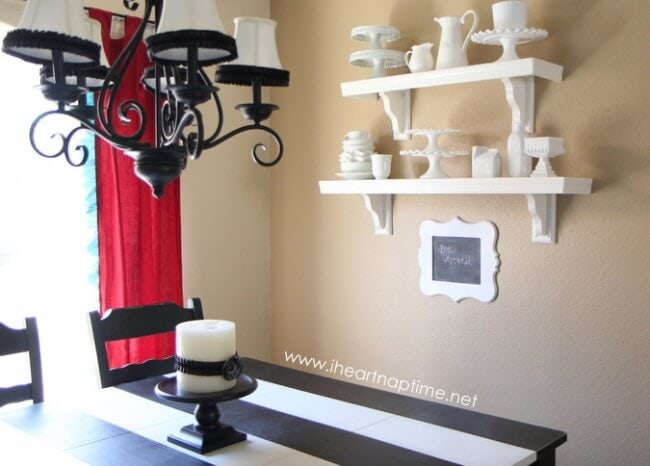 So what do you think?! Thanks for reading! Have a great weekend!