25 Funny Elf on the Shelf Ideas
25 of the most clever and funny elf on the shelf ideas that are sure to make the Christmas season a blast in your home! There is no sight as precious as seeing your child's excitement every morning after discovering the Elf on the Shelf's latest antics.
There is nothing that puts the child-like wonder back in Christmas like Elf on the Shelf. While this craze can sometimes exhaust parents and make them crazy, this tradition is a sweet childhood memory-in-the-making for your kiddos. This is something they will remember and talk about for years to come!
I'm curious when does Elf on the Shelf start in your home? Our Elf comes on December 1st. I admit some nights the elf doesn't move, but we try to come up with some creative and funny elf ideas. That child-like, Christmas spirit is contagious once you get going, and seeing your kids' faces in the morning is so worth it!
25 Funny Elf on the Shelf Ideas
Here are my top picks of funny Elf on the Shelf ideas that are sure to make your kids laugh!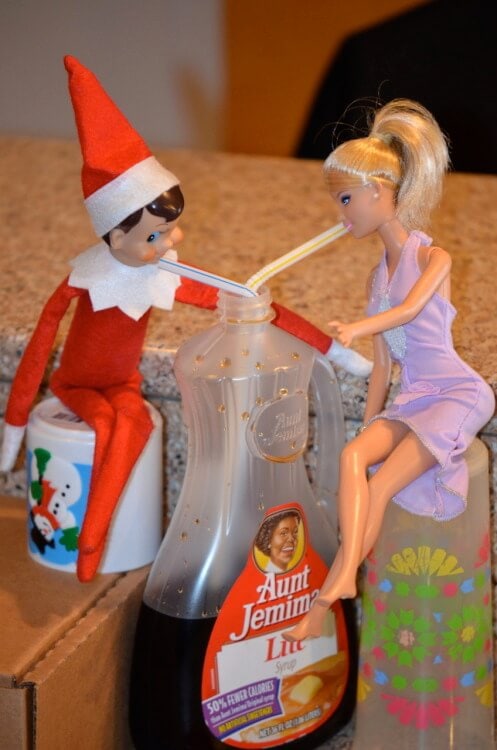 Elf on a date with Barbie via Elf on the Shelf Ideas. I don't know about you, but my girls love their Barbies. So this combines two of their favorites into one!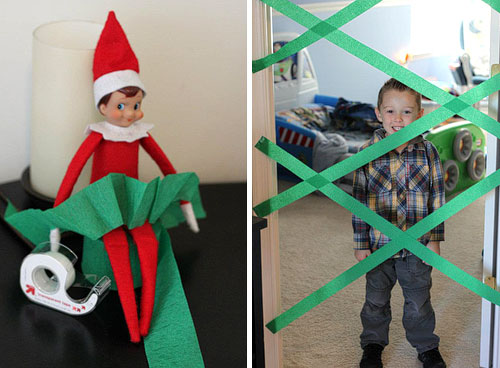 Elf Traps Kid from Living Locurto. This funny elf idea is super easy and so fun for your kids! This one was a huge hit at my house.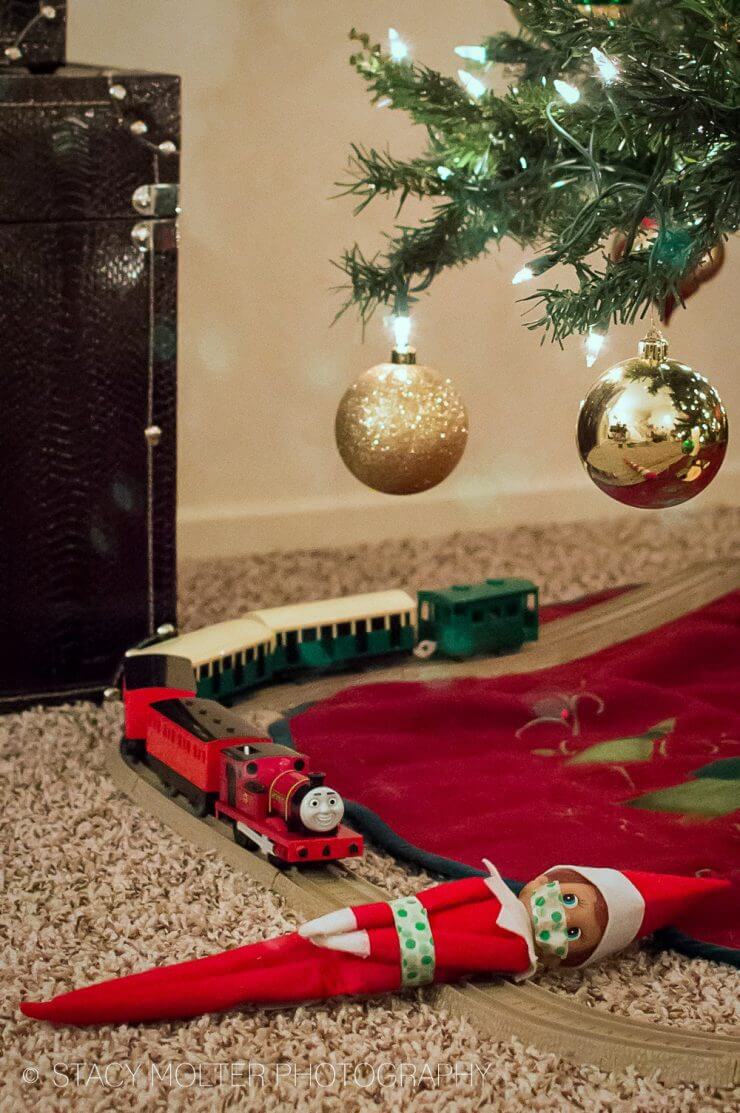 Elf on the Railroad Track from Fancy Shanty. If you have a railroad track around your Christmas tree, this is the perfect idea for you.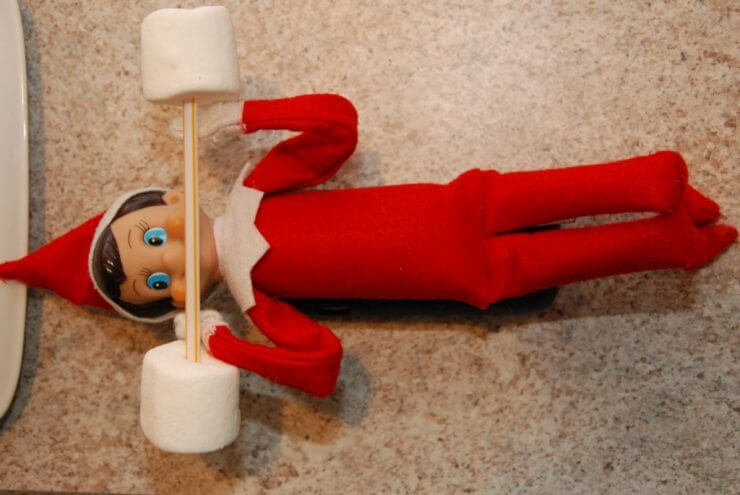 Elf Lifting Weight from Dirty Diaper Laundry. Because your elf needs toned arm muscles too, right?!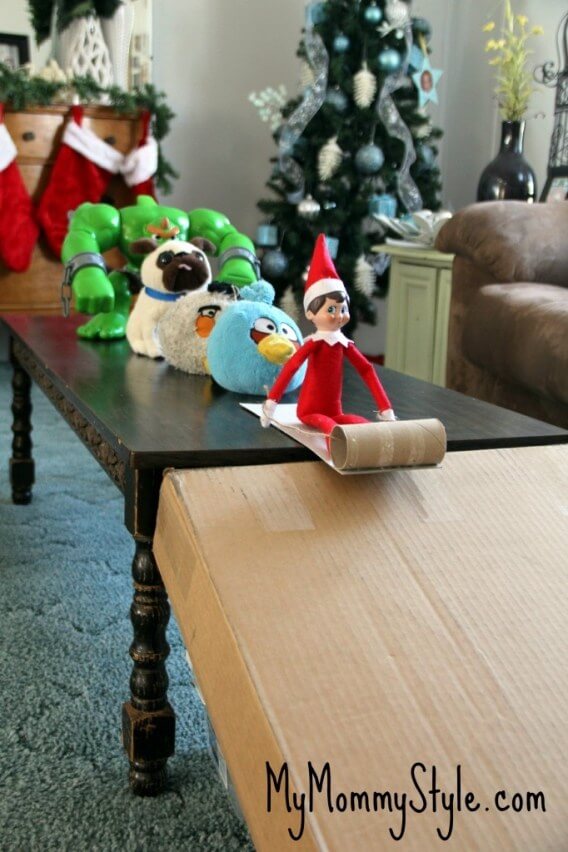 Elf Sledding from My Mommy Style. Re-use one of your Christmas present boxes and make a hill for your elf to sled down!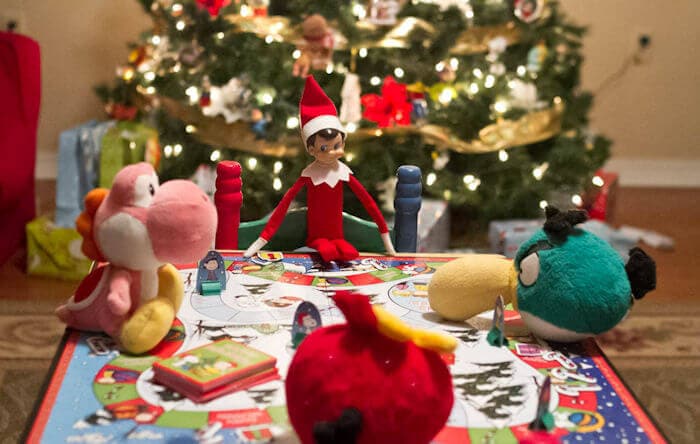 Elf Playing a Game with Toys from Sweet Shoppe Designs. Set out one of our favorite board games, as well as a few of your kid's other furry friends!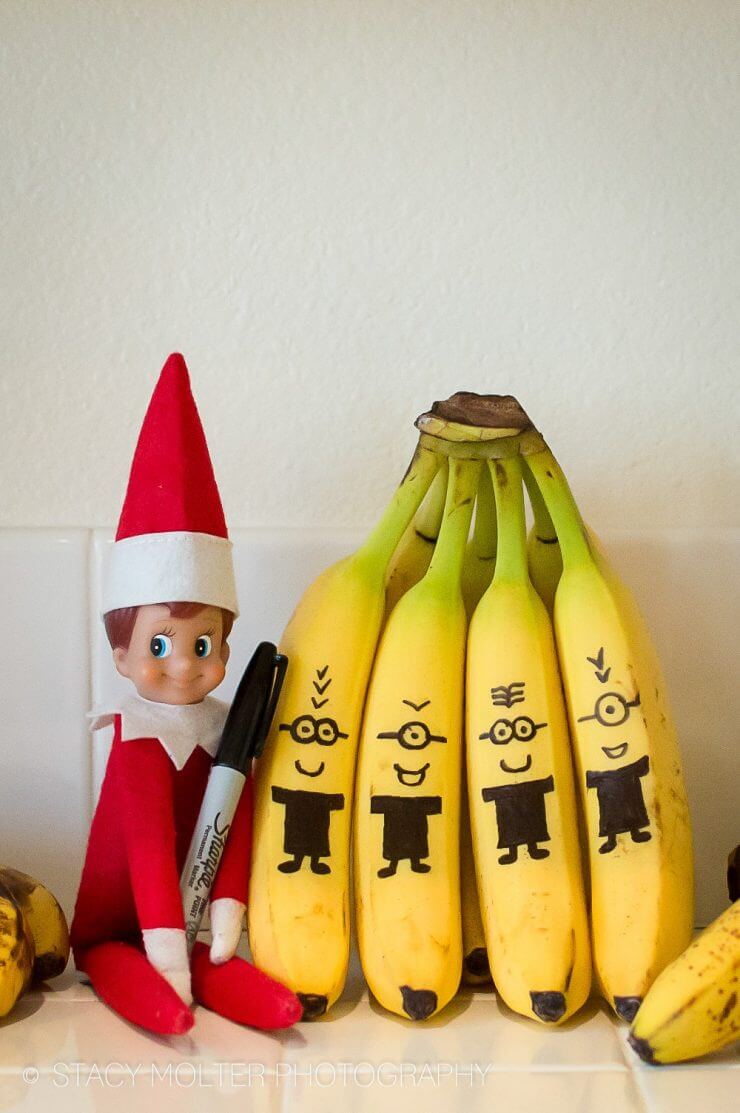 Elf and the Banana Minions from Fancy Shanty. This is one of my favorites! So cute and super easy. Plus you can still eat the bananas afterwards!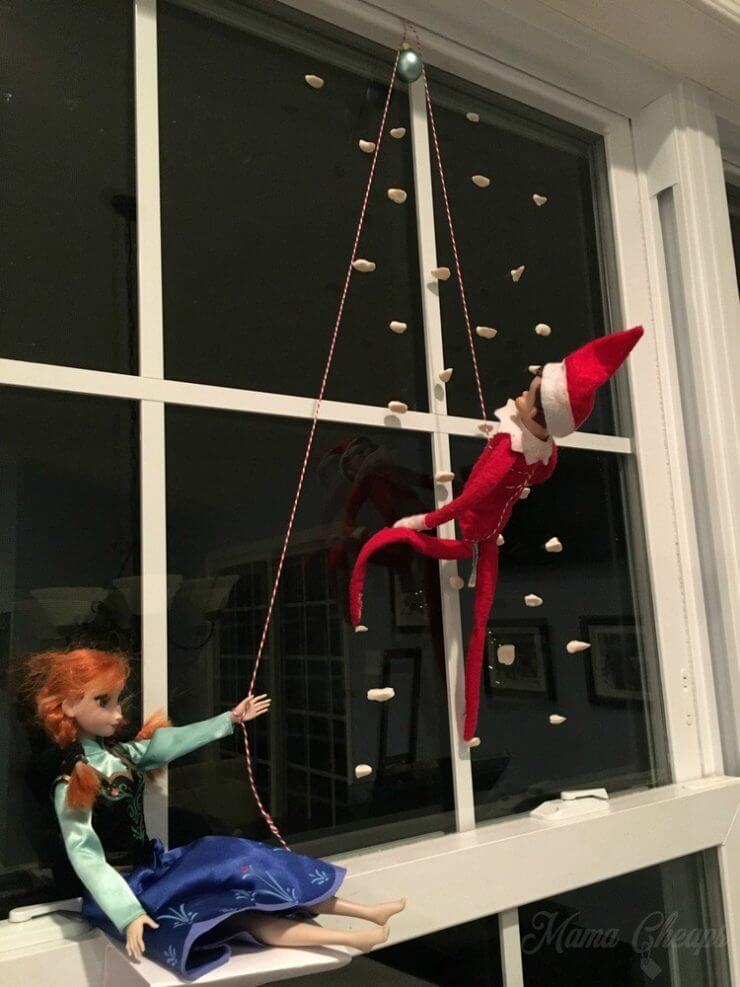 Elf Goes Rock Climbing from Mama Cheaps. How fun is this?! Super creative and an idea that I bet your kids have never seen before!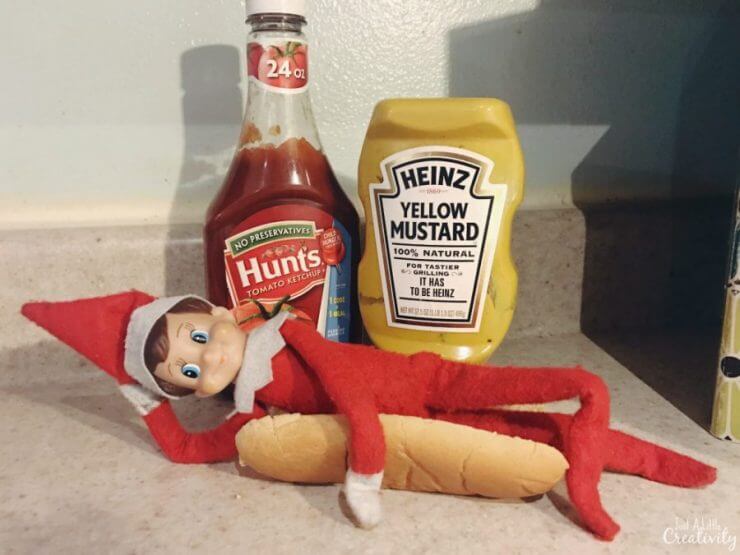 Elf is a Hot Dog from Just a Little Creativity. Hot dogs are always a hit with the kids, so why not poke a little fun at one of their favorite foods?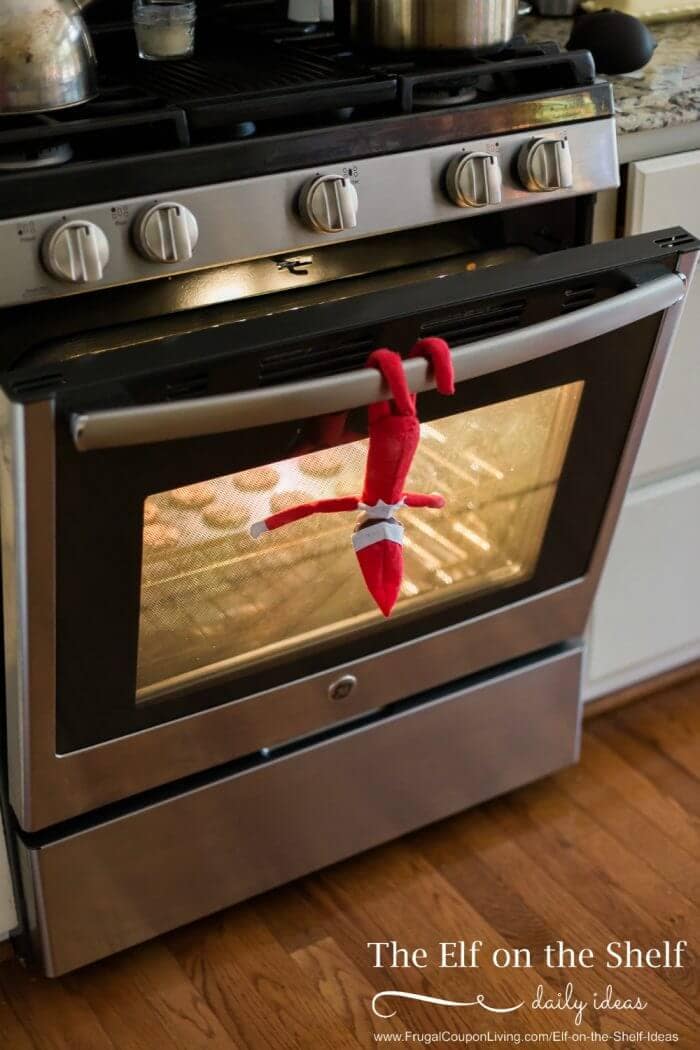 Elf Bakes Cookies from Frugal Coupon Living. This is a great idea if you're already planning on doing some holiday baking. When your kids find their elf, they'll also get a warm treat fresh from the oven!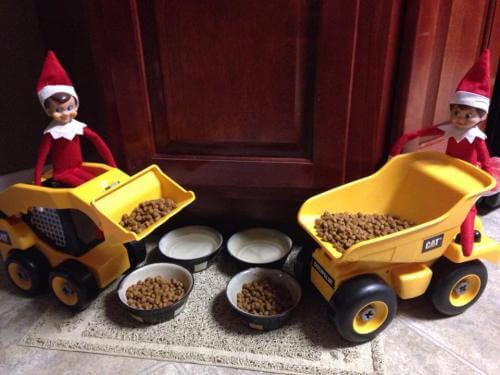 Elf Feeds the Dogs from Elf on the Shelf Ideas. Incorporate your pup in this year's festivities too!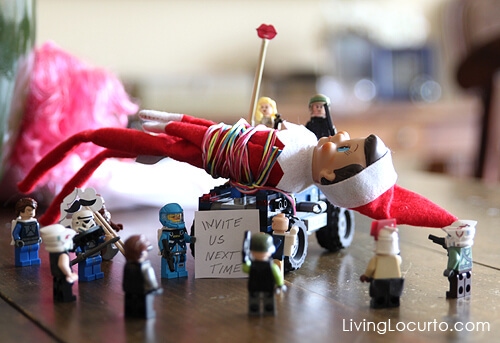 Elf Ambushed by Legos from Living Locurto. This is a funny elf idea for the lego lovers in your house.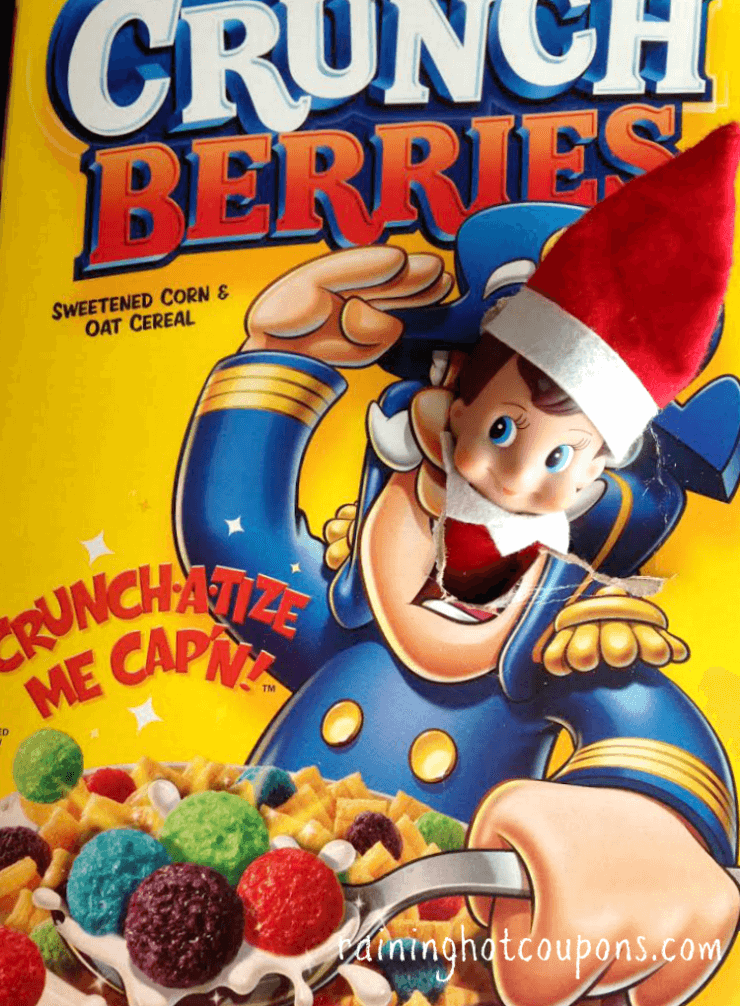 Elf and Cereal Box Fun from Raining Hot Coupons. Make use of your leftover cereal boxes with this easy idea!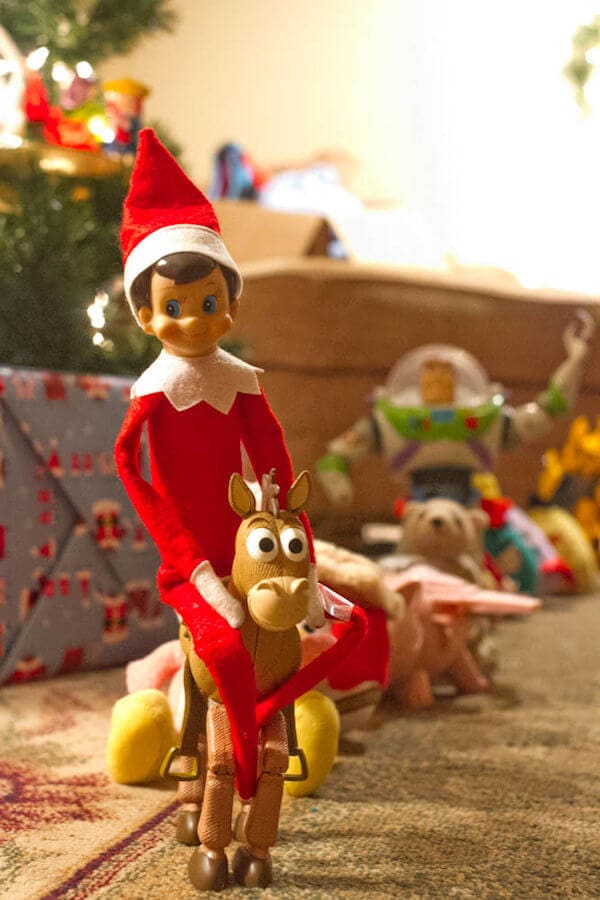 Elf and a Toy Parade from Sweet Shoppe Designs. There's never a shortage of toys around the house, so make use with all your kid's favorites!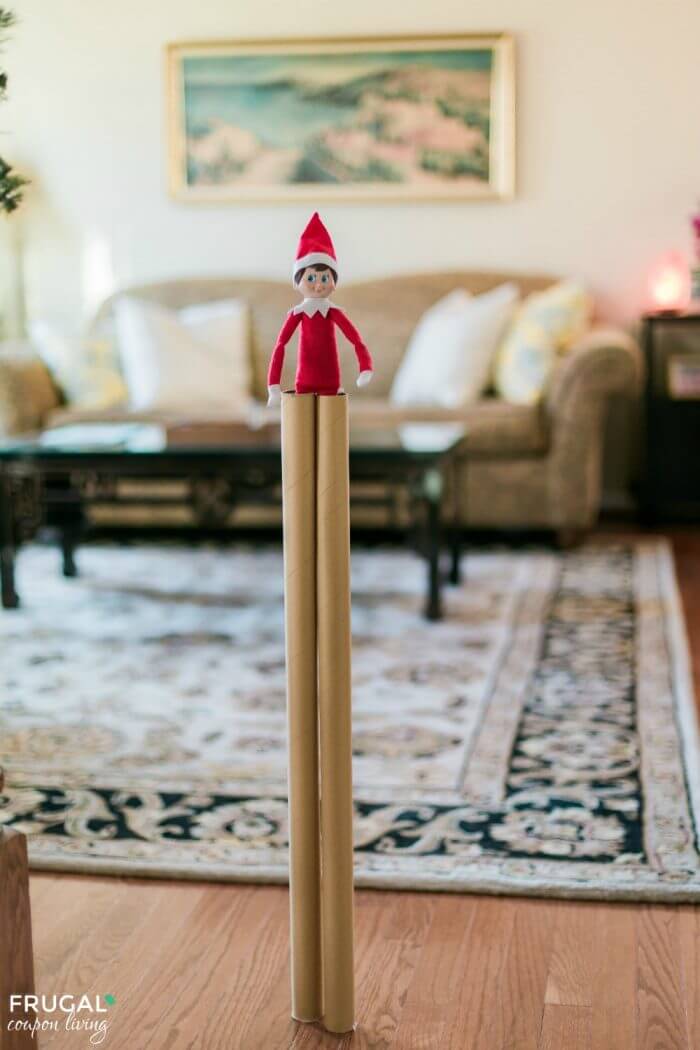 Elf on Stilts from Frugal Coupon Living. Don't throw out your empty wrapping paper rolls! Use them to make stilts for your elf.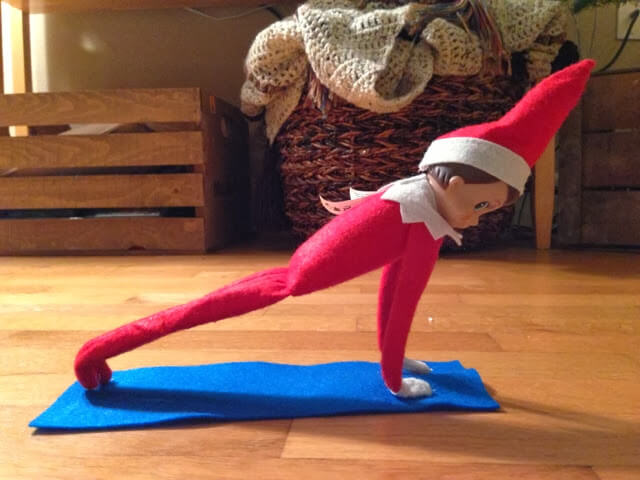 Elf Doing Yoga from Zest and Reel. Your elf needs some exercise, too! Place him in a yoga pose for a good laugh.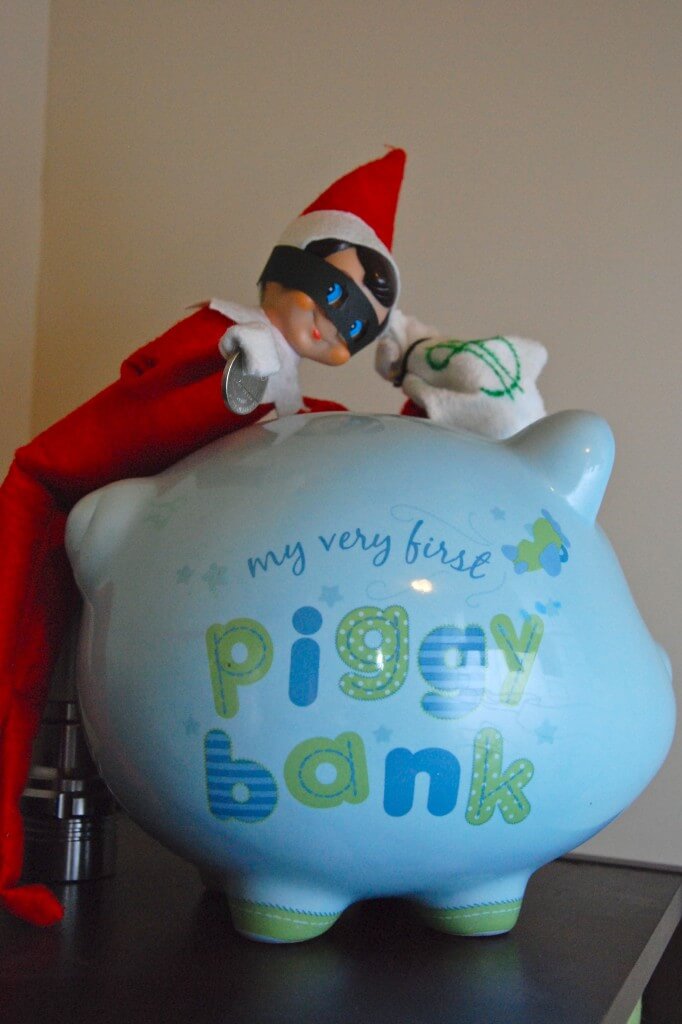 Bank Robber Elf from Dirty Diaper Laundry. My kids got a huge kick out of this one!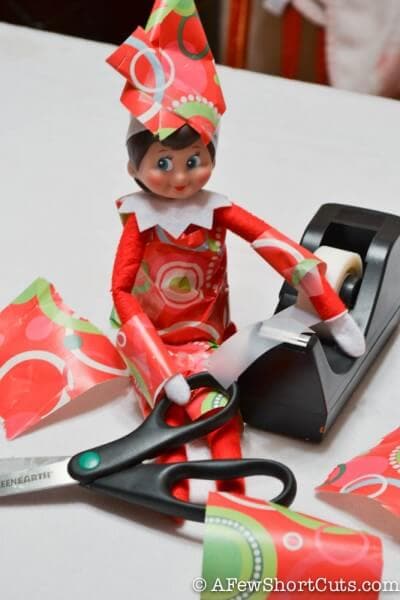 Wrapping Paper Elf from A Few Short Cuts. While you're wrapping your Christmas presents, wrap your elf up too!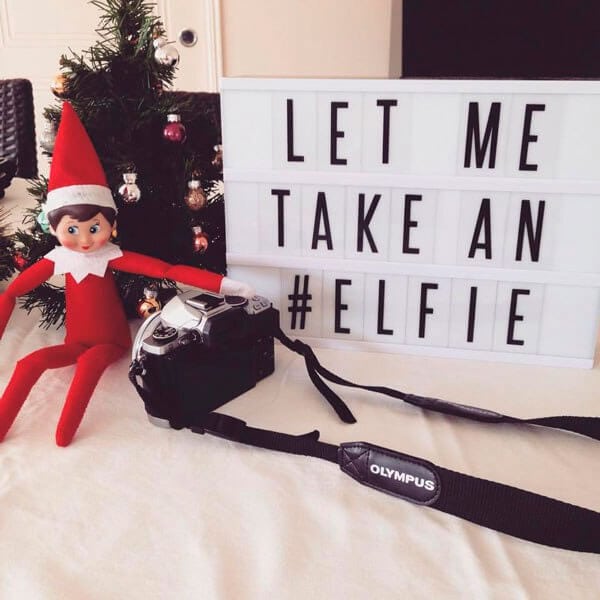 Elfie Selfie from Kirsten and Co. The play on words is too perfect to pass up!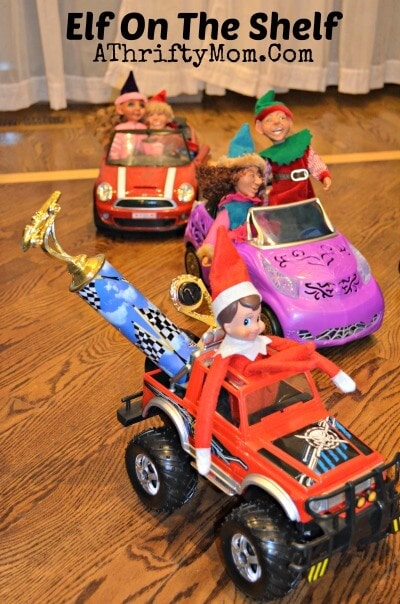 Elf Driving a Car from A Thrifty Mom. This is a super easy idea if you have mini toy cars laying around the house.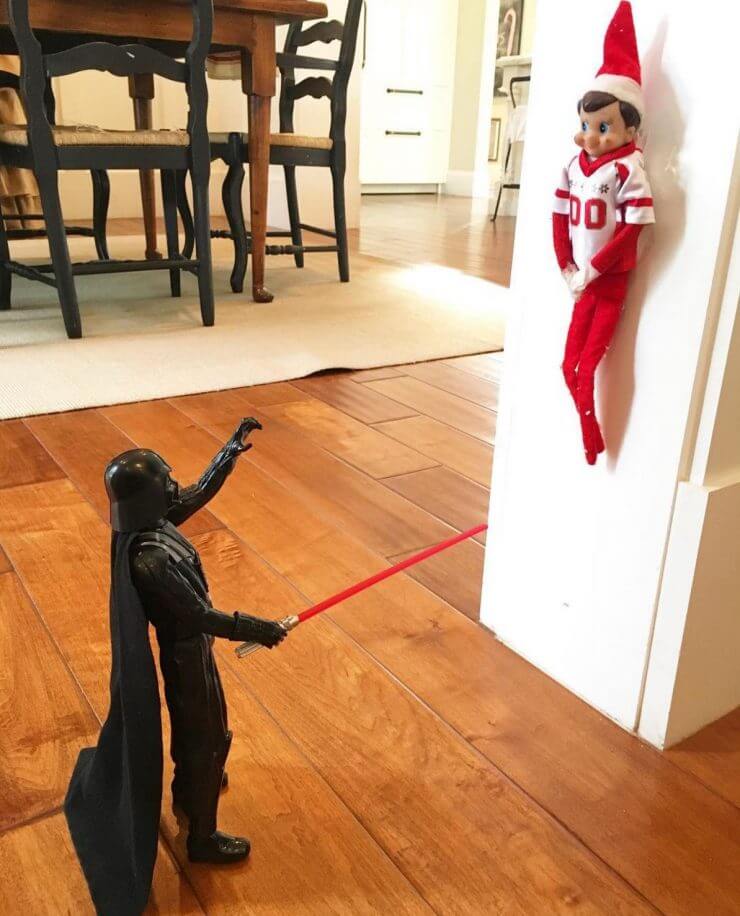 Elf caught in Vador's force via Lemonista. The perfect idea for a Star Wars lover!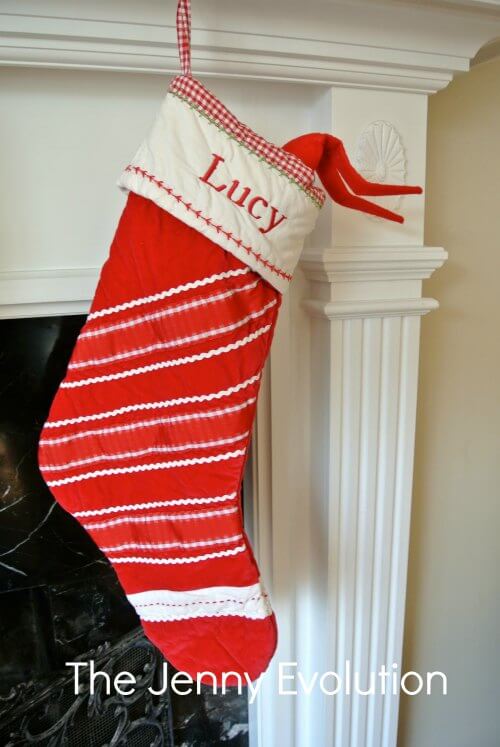 Elf Snooping in a Stocking from The Jenny Evolution.
So many funny Elf on the Shelf ideas here! I know your kids will love them! I'd love to hear which ones you tried and which ones were a hit!
More elf inspiration: