KISSmas Tree Advent Calendar
KISSmas Tree Advent Calendar – a fun and easy way for the kids to count down to Christmas!
Every year I like to make a new Advent calendar. My kids always have a blast counting down to Christmas. This year we thought it would be fun to do a countdown on a mini tree. The kids were begging to have their own little tree, so I knew this would be a fun treat.
Each day they get to take one kiss ornament down from the tree. We have 2 kids old enough for chocolate, so I told them they'll have to take turns. And then come and give me a kiss. Only fair, right? 😉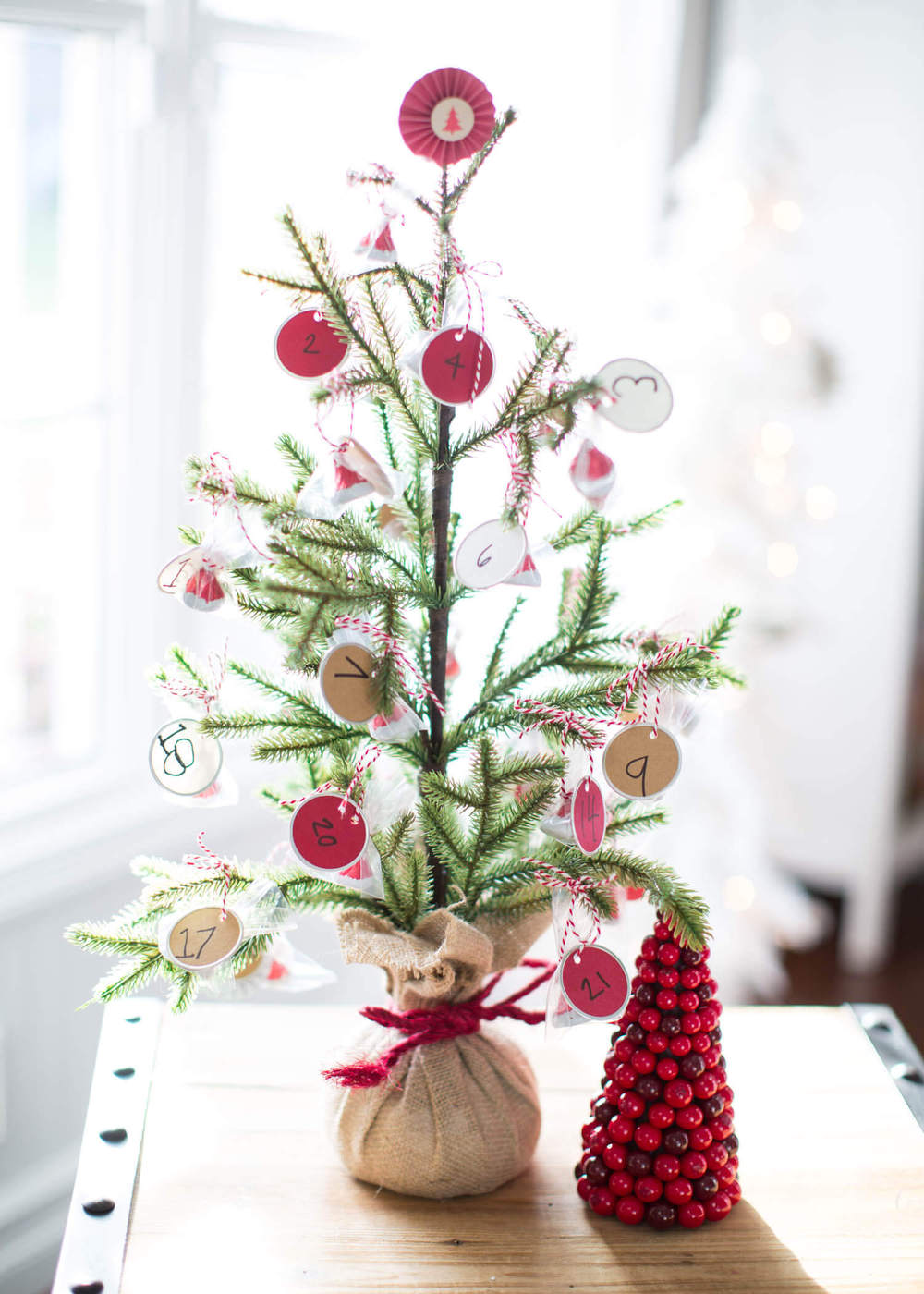 This was super easy to make and we had a lot of fun making it together. My kids loved writing the numbers on the tags and then hanging them up on the tree.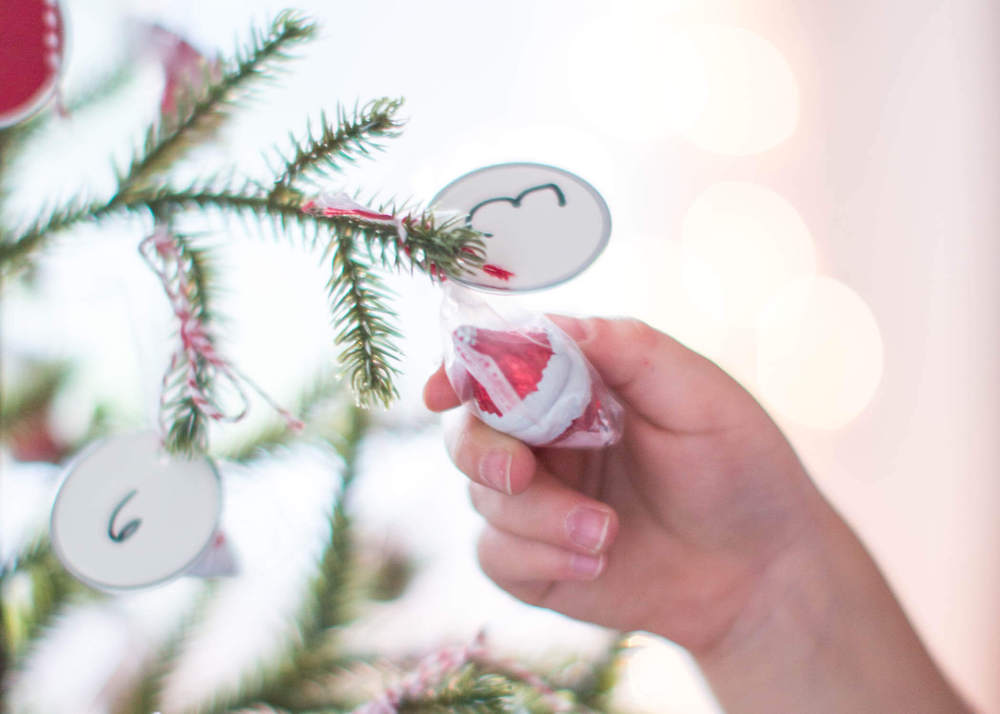 I just love their handwriting. Much cuter than mine! 😉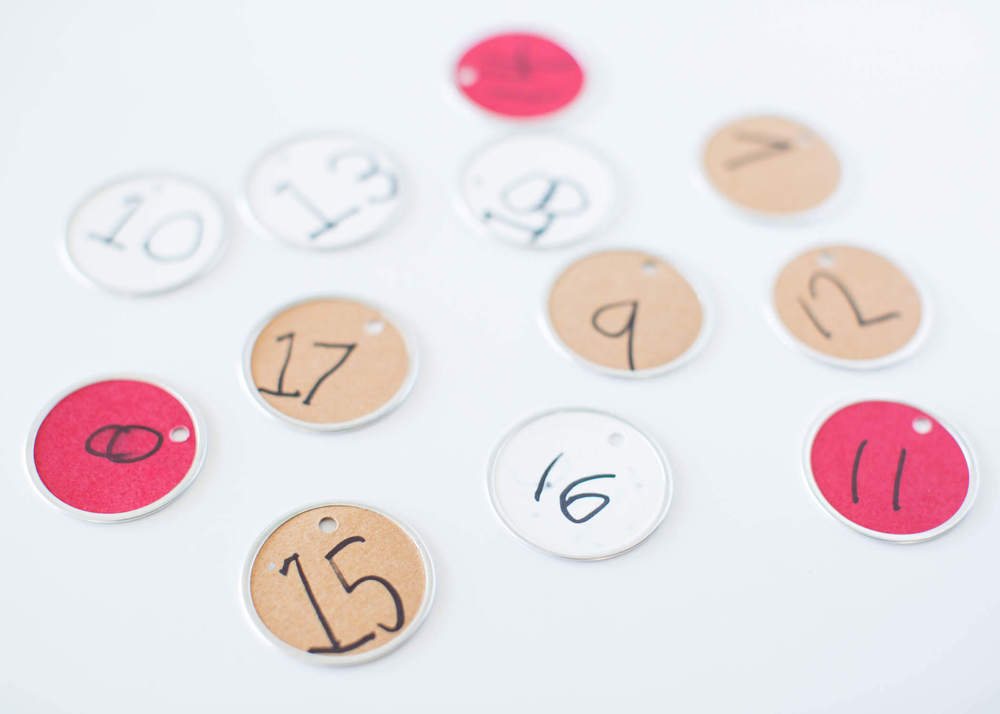 Here is the step by step tutorial below:
Supplies needed:
HERSHEYS Kisses
Tags (found at craft store)
Marker
Twine (found at craft store)
Scissors
Clear mini treat bags (found at craft store)
Instructions:
Place the HERSHEY Kiss inside of the mini treat bag. Trim the top with scissors if needed.
Number your tags 1-25 with a marker.
Cut a long piece of twine and tie a knot around the bag. Then thread the tag through the twine and tie a bow with the two ends 2 inches above the knot.
Trim the twine if needed and then hang the Kiss ornament onto the tree.

Looking for more advent calendar ideas? You'll love these too!
Happy count down! Can you believe there are only 36 days until Christmas?! Eek! Don't worry though… you still have plenty of time to make this tree Advent calendar! It would be a fun activity to do over Thanksgiving break. Wahoo!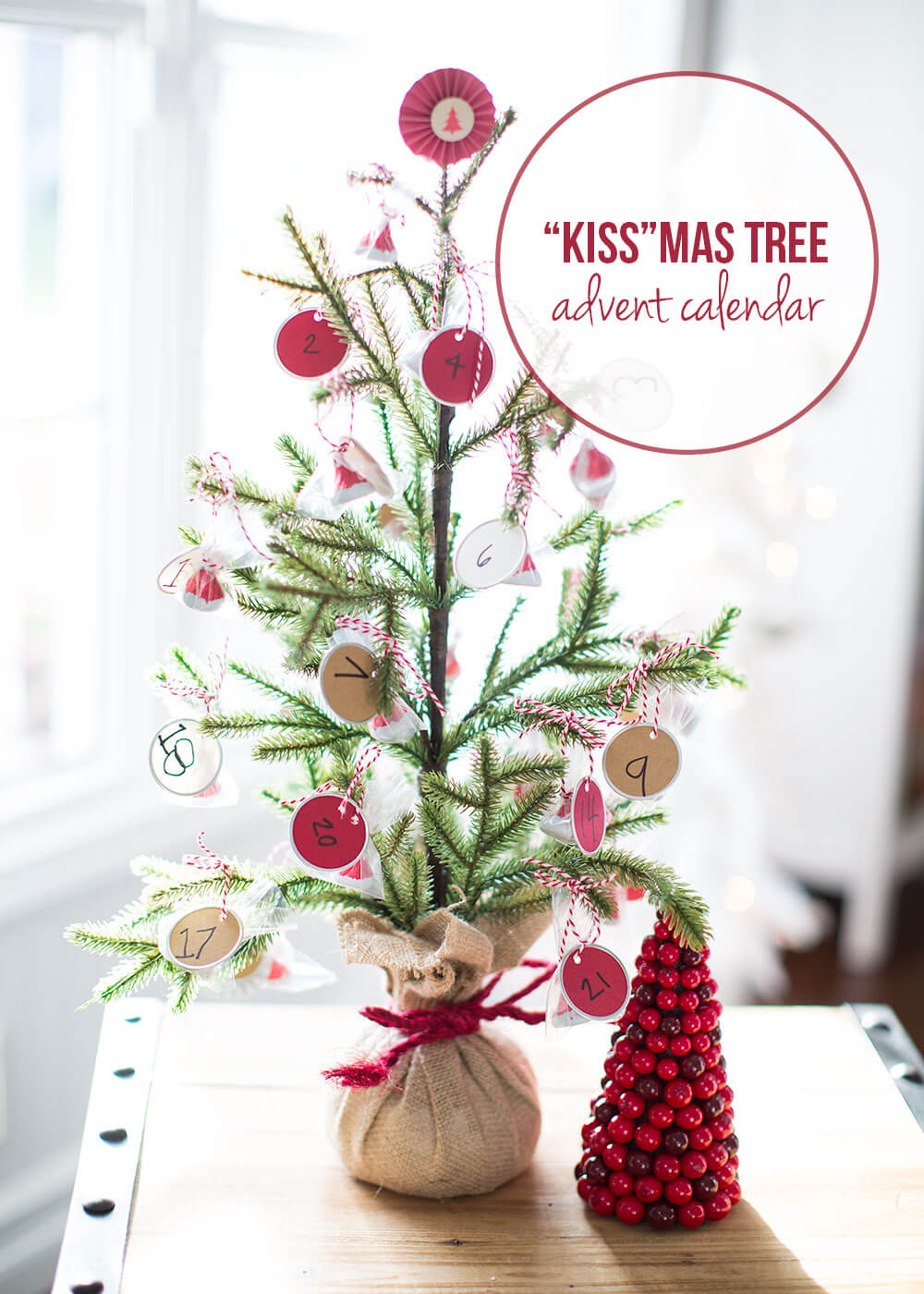 Thanks for stopping by!