One Smart Cookie Teacher Appreciation Gift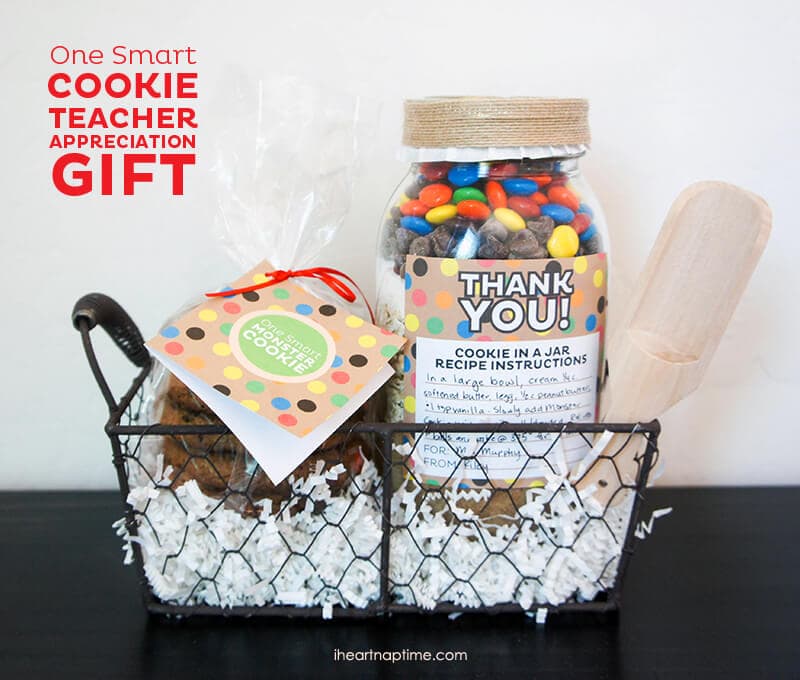 Hey all! Erin here from Strawberry Mommycakes. I have a really cute and easy teacher appreciation gift idea for you today and it includes FREE printables!
I mention this a lot on my blog, but I am really bad at baking. I can make yummy food, but I can't make a cake to save my soul…unless it comes in a box. I can do wondrous things with cake mix! But from scratch…not so much. I figured I'm not alone, and since Teachers are so busy bringing up the next generation, they could use a little help in satisfying their sweet tooth.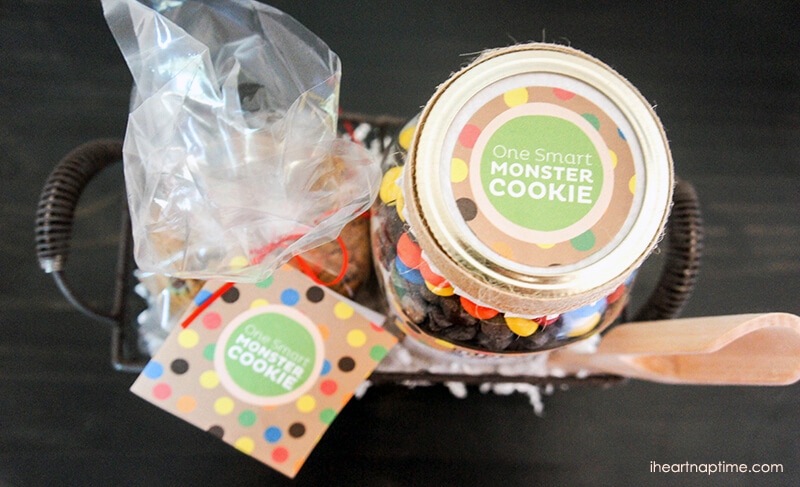 I've included designs for different types of cookies in my FREE printables. My favorite is "One Smart Monster Cookie" because that cookie is amazing! I've also designed one for Sugar, Oatmeal, Snickerdoodle and Chocolate Chip Cookies. You can use these to make Cookie Mix Jars or as tags for some already made cookies. I did both!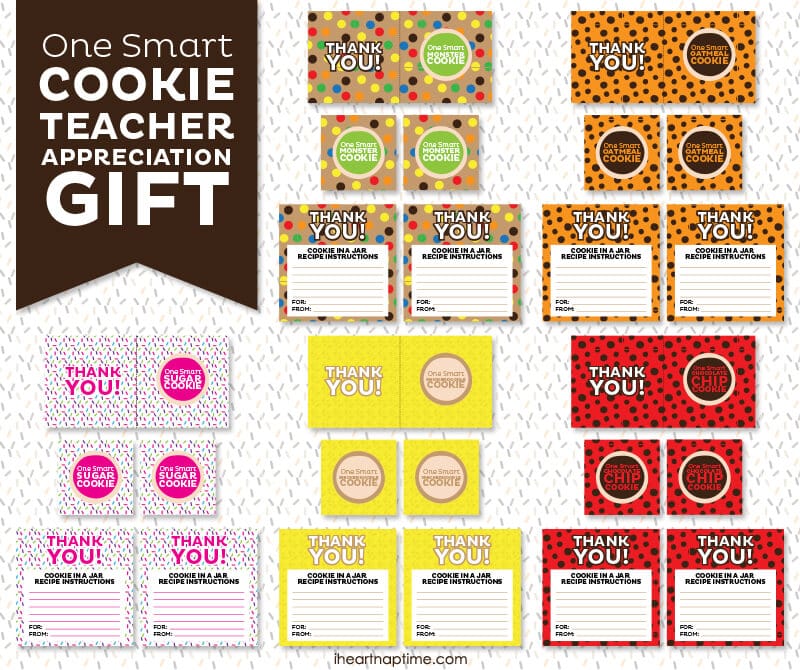 To make Teacher Appreciation Cookie Mix Jars, you will need:
FREE "One Smart Cookie" Printables, for personal use only

1 Quart Jar with Lid
Sticker Paper (make sure it is a full page)
1 Cupcake liner
2″ hole punch
Scissors or paper trimmer
Cookie in a Jar Recipe Ingredients
Make sure you clean your jar first. Put your ingredients from your favorite cookie jar mix into the jar (I have some suggestions below). Print out your printables on sticker paper. Write down the cookie mix instructions on the label. Cut out the label and put it on the smooth side of your jar. Put the cupcake liner on the lid and screw the lid onto the jar. Stick your round sticker to the top of the lid, onto the cupcake wrapper.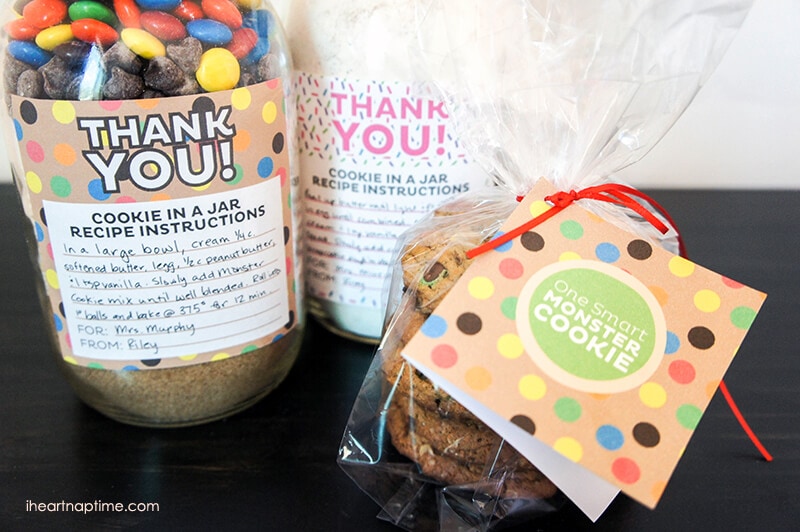 To make the Teacher Appreciation Cookie Gift, you will need:
FREE "One Smart Cookie" Printables, for personal use only
5″ X 7″ cellophane bag
Ribbon or string
Card Stock
Scissors or paper trimmer
Small round hole punch
Cookie Recipe ingredients
Make cookies using your favorite cookie recipe. After the cookies have cooled, place them in the cellophane bag (I fit 5 in one bag). Punch a hole through the corner of your foldable gift tags. Run thin ribbon or string through the hole and tie up the bag.
Here are some cookie in a jar mixes that would be perfect for your Teacher Appreciation gift:
Monster Cookie in a Jar– I tried this one and it's FABULOUS!!
Chocolate Chip Cookies in a Jar